Pinot Briefs —Newsletter 9.15
Thirteenth Annual World of Pinot Noir Tickets Now Available Pinotphiles flock to this event, so get your tickets early! WOPN is slated for March 1 & 2, 2013 at the Cliffs Resort and Dolphin Bay Resort in Shell Beach, California. The schedule includes an in depth tasting of Kosta Browne wines, a Williams-Selyem Winemaker Dinner, a seminar on Minerality and Alcohol & Balance Part II, Grand Tastings on both days, the annual Burgundy Seminar on Saturday, and the Gala at Chamisal Vineyards on Saturday evening. Visit www.wopn.com for information and tickets.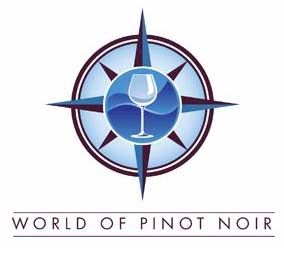 3L and 5L bottles of Davis Family Vineyards Pinot Noir This holiday season, Davis Family Vineyards in Healdsburg is offering 3 liter and 5 liter bottles of 2011 "Soul Patch" Russian River Valley Pinot Noir. The labels are etched and can be personalized with a message etched into the glass. Each bottle is signed by winemaker Guy Davis. The bottles will be released in the fall of 2014. Large formats of this size are rarely offered for sale by wineries and make a great holiday gift. For photos, visit www.daviswines.com/wines/ 2011LFPinot.htm. Contact annie@daviswines.com.
Turncoat Wine Co. Josh McFadden heads a 31-year-old company, Proof Wine Collective, that develops small production, critically acclaimed wineries. His company has developed labels for such notable producers as Herman Story, Sans Liege, Alta Maria and Force of Nature. His latest venture, Turncoat Wine Co., is a wine bar located in the Central Coast of California. The 4,000 square foot space will also offer a restaurant, lounge area, wine shop, tasting room, and will serve as an event location. Located in downtown San Luis Obispo, the Turncoat Wine Co. is set to open in early 2013. 500+ wines will be offered sourced from both local and global artisan producers. In preparation for Turncoat Wine Co., a campaign to raise money has been set up on the crowd-funding site, Kickstarter.com. For more information, contact Sarah Berger, sarah@proofwinecollective.com.
Hip Hop Ode to Wine Country The hottest hardcore rap song of 2012 is about wine. The music video, "Wine Country," (http://youtu.be/CkUH-E2kUDE) is for connoisseurs of fine wine with a gangsta sensibility." Huffington Post said, "The most bad ass version of Wine Country we've ever seen." Terroirist remarked, "It's as catchy as 2Pac's 'California Love,' but more relevant to the wine crowd." The track features Vallejo emcee Moe Green, San Francisco based emcee, Jairo "Rojah" Vargas of Bayonics and Hot Pocket, and Cameron Washington. The track is now on iTunes.
Jackson Family Wines Acquires Saralee's Vineyard & Richard's Grove According to the Santa Rosa Press Democrat(November 16, 2012), the 260-acre ranch owned by Saralee and Richard Kunde was sold to Jackson Family Wines following a statement by Barbara Banke, chairperson of Jackson Family Wines. The vineyard was planted in 1988 and has more than 200 acres of vines. Grapes are currently sold to 45 wineries (long-term contracts will still be honored). The Grove has been a frequent site for charity auctions, fundraisers, and other events.
Amazon Offering Wine for Sale Amazon has launched its internet wine sales store, shipping wine to 12 states and D.C. currently. Amazon does not sale the wine directly, depending on wineries to ship after an order has been placed on amazon.com (Amazon takes a 15% fee from the winery for the sale). Wines from different wineries cannot be shipped together. I visited the wine store recently, and I don't get it. There were 115 Pinot Noir wines offered, and the wines were priced at what an individual would pay at a retail store or at the winery. Why not just purchase the wines directly from a winery where more wines are offered from that producer and discounts are often given to purchases of six or 12 bottles? Apparently the only advantage of buying from Amazon is a reduced shipping rate that Amazon can negotiate because of its huge shipping volume. Recognizable Pinot Noir labels offered included Anaba, Angeline, Bouchaine, Canihan, CoHo, Francis Coppola, Gracianna, J, Lost Canyon, Roadhouse Winery, Saintsbury, Scherrer, Schug, Torii Mor, and Willamette Valley Vineyards.
Oregon Pinot Noir Featured in Latest Wine Spectator The cover of the magazine promises the scoop on Oregon Pinot Noir but there isn't much information in this review article that hasn't been published previously in more detail elsewhere. There are some interesting quotes from notable winemakers and a good summary of the sub-appellations of the Willamette Valley. The article by Harvey Steiman points out that as of 2011, there are 20,400 acres of vineyards in Oregon, 62% of which, or 12,560 acres, are Pinot Noir. There are a total of 418 wineries selling about 1 million cases of Pinot Noir (about as much Pinot Noir sold from Sonoma County and slightly more than the amount sold from the Côte d'Or in Burgundy). Surprisingly, the article includes no reviews of currently released Pinot Noir, but does touch on older vintages and age ability (very good in Oregon).
¡Salud! The Oregon Pinot Noir Auction The 21st two-day event raised over $640,000. Highly prized, exclusive cuvées of Pinot Noir crafted by 42 wineries in the Vintners Circle generated bids in excess of $1,000 on a majority of the 210 case lots. Proceeds support access to healthcare services for Oregon's seasonal vineyard workers and their families. The mission touched over 3,600 lives in 2011. Pioneering winemaker, Dick Erath, received the 2012 Legacy Winemaker Award for his contributions to the Oregon wine industry and steadfast support for ¡Salud!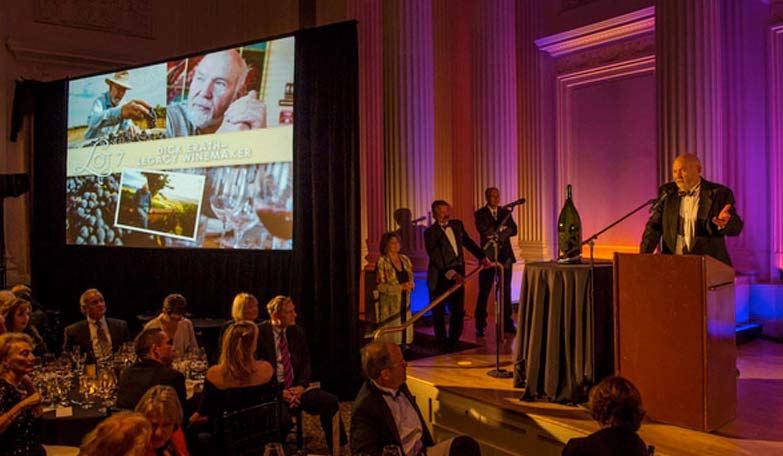 Ponzi Releases Four Single Vnyd Bottlings Maria Ponzi talks about 2010 Ponzi single vineyard Chardonnays (Avellana and Aurora) and 2010 Ponzi single vineyard Pinot Noirs (Avellana and Aurora) in two videos posted on You Tube. These wines are only released in special vintages. Visit the video on the Pinot Noirs at www.youtube.com/watch?v=oa8lCvv7qU8&feature=youtu.be. A new tasting room is scheduled to open in the summer of 2013 at the Ponzi winery (Collina del Sogno). Inquire about Ponzi 2010 releases at www.ponziwines.com.