Kutch: Dedicated Work in Vineyards Made Difference in 2011
I first profiled Jamie Kutch in May 2005 after our first meeting ("Following Your Pinot Dream", www.princeofpinot.com/article/235/). He was a greenhorn winemaker, an escapee from a lifetime in New York City and a tedious job at an investment bank, learning the vintner's craft at the side of Michael Browne of Kosta Browne. Upon the encouragement from others who had left high-profile jobs to pursue winemaking careers such as Andrew Vingiello (A.P. Vin) and Brian Loring (Loring Wine Company), as well as Michael, he had quit his job,
talked his girlfriend into accompanying him, and moved to San Francisco to work in the nearby wine industry. In 2006, Jamie moved his production to Deerfield Ranch Winery in Sonoma Valley where Michael Browne first gained his winemaking experience under managing partner Robert Rex. Relying on his own resources and a loan from his father, Jamie launched his eponymous label, Kutch, and became an independent producer with no investors or employees. He crafted an Amber Ridge Vineyard Russian River Valley Pinot Noir, a McDougall Ranch Sonoma Coast Pinot Noir, and a Sonoma Coast Pinot Noir Rosé from the 2006 vintage.
Before long, James Laube of the Wine Spectator, and other publications found Kutch's story compelling, and considerable national publicity for his wines ensued. The first vintages were decent, but not riveting, and this was understandable as Jamie had little winemaking experience. He was obviously bright and passionate about making Pinot Noir, and caught on quickly after eagerly seeking out the advice of well-known Pinot Noir winegrowers and winemakers. He tasted hundreds of old California and Oregon Pinot Noirs, traveled to Burgundy on several occasions, and consumed as much Burgundy as possible to guide him in making his vinification choices.
From the beginning, Jamie was aware of the importance of obtaining premium vineyard sources for his wines, and sought out cool climate sites in the North Coast of California that he considered ideal for Pinot Noir. He also realized quickly that the growing cycle in California vineyards did not need to be prolonged since excessive hang time led to a loss of purity, freshness and brightness in the resultant wines. He turned to careful crop management and minimal irrigation toward the end of the growing cycle, finding that phenolics became ripe naturally at lower Brix.
Jamie only works with vineyards where he can become significantly involved in the farming and ones that allow him to buy by the acre. 2011 was the last vintage with Savoy Vineyard since placement in the vineyard and the farming and watering regime did not meet his lofty ideals.
Jamie hit the mark with his 2009 vintage Pinot Noirs. The very cool 2010 vintage was much more challenging and the wines, though good, were not as stellar. Applying the viticulture lessons he learned in 2010, he intensified his work in the vineyards in the similarly cool 2011 vintage, and notes, "In what many felt was a difficult vintage, we really made some amazing wines due to massive work in the vineyards."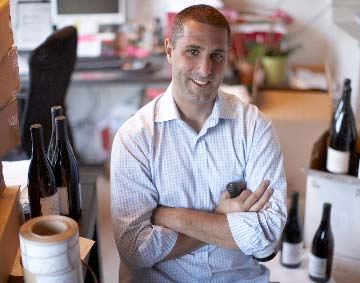 In 2012, Jamie moved into a new winery in Sonoma located on 8th street east, just south of the Sonoma Square. He bought 30 new tanks and processed a total of 58 tons or 3200 cases in 2012, a significant increase in production. Also in 2012, Jamie found a new fruit source in Hirsch Vineyard, working as he put it, very closely with David Hirsch. He now obtains more fruit from the esteemed McDougall Ranch (he shares this vineyard with Dan Goldfield of Dutton-Goldfield).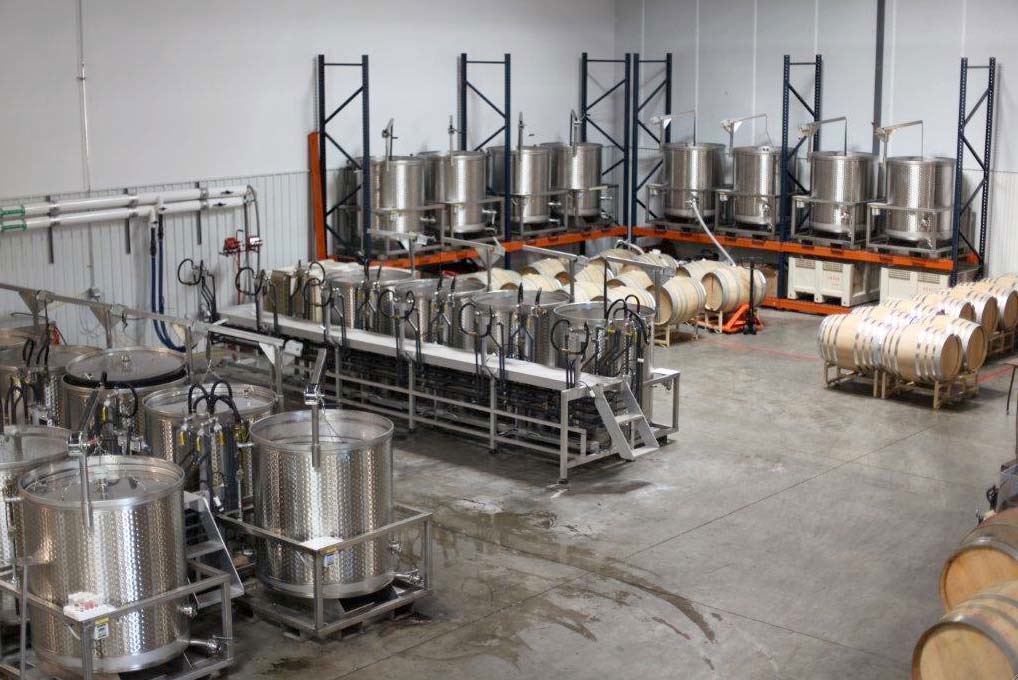 Practically all Kutch wines production is sold directly through a mailing list at www.kutchwines.com. Because of the increasing production, the list is still open. The winery is not open to the public. Jamie does not participate in large Pinot Noir events, believing that serious appreciation of the wines is not possible under the frenetic circumstances of this large venues. Look for him at the more intimate third annual Pursuit of Balance tastings in San Francisco, February 4, 2013, and/or Los Angeles, February 6, 2013 (visit www.inpursuitofbalance.com).
The reviews that follow are among the first to appear for the 2011 Kutch Pinot Noir wines. The mailing list members have not received offerings yet. Release dates are February 2013 for the Sonoma Coast and Savoy Vineyard Anderson Valley bottlings, and August 2013 for the McDougall Ranch and Falstaff wines from the Sonoma Coast. These are ridiculously good wines and I encourage you to join the mailing list to grab a few bottles before the word gets out.