Grocery Store Pinot
Leading up to Thanksgiving this year, the major local grocery store chains in Orange County, California promoted wine by prominent floor displays and discounts. Preferred grocery store card holders received a modest reduction in price, but a further discount of 30% was offered with six bottle mix and match purchases. One store had a limited offering of 30% off any bottle with an additional 10% off for six bottle buys. The participating markets included Albertson's, Ralph's (The Kroger Company) and Vons & Pavilions (Safeway Inc.). All these chains have a national presence, and possibly this discount program was also offered in other parts of California and in other states.
The Pinot Noir wines lining the shelves at these stores is practically identical at each store, controlled by the largest wine company in the world, E. & J. Gallo Winery, the second largest, The Wine Group, and the third largest, Constellation Brands. Gallo's brands featuring Pinot Noir include Barefoot Cellars, Bridlewood, Edna Valley Vineyards, Frei Brothers, and MacMurray Ranch, and very inexpensive Pinot Noir labels such as Mirassou, The Naked Grape, Wild Vines and Turning Leaf. The Wine Group Pinot Noir labels include Brophy Clark, Concannon Vineyard, Cupcake Vineyards, and Pinot Evil. Constellation Brands include Estancia, Mark West, Robert Mondavi Winery, Simi and Wild Horse. These companies have a firm grip on the shelf space at these grocery chains. Kendall-Jackson Wine Estates has a somewhat less, but still prominent presence, with the Byron, Cambria, Carmel Road, Kendall-Jackson and La Crema brands of Pinot Noir. There are no small, boutique producers of California or Oregon Pinot Noir available on these grocery store shelves.
The top three wine producers, Gallo, The Wine Group and Constellation, account for 64% and 63% of all wine shipped in California in 2011 and 2010 respectively (Gomberg Fredrikson 2011 Annual Wine Industry Review). Many of their wines are very inexpensive, and according to Wines & Vines (January 2012), more than 85% of all the wine sold in the United States costs $9 or less per bottle. Only large growers are able to produce this amount of wine at this price point and still be profitable. Annual United States sales case volume for Gallo was 80 million in 2011.
Most grocery store wine departments have a four or five shelf tier with the highest quality and most expensive wines occupying the top shelf, and the most inexpensive wines relegated to the bottom shelf. Since there is a high turnover, vintages are current for the most part. Only a few Pinot Noir wines are priced above $20, with the majority in the $10 to $20 and under $10 range. Practically all Pinot Noir offerings at the grocery markets in Orange County are from California except Erath, A to Z and Willamette Valley Vineyards Pinot Noir, all of which have very large case production and widespread distributing power.

I acquired 28 representative bottles of Pinot Noir from the three supermarket chains who were offering discount programs and tasted them blind together with my Grape Radio wino colleagues, Eric Anderson and Jay Selman. The wines were fresh from the stores, and tasted immediately after opening in order the replicate the consumer's experience (most consumers bring home wine after grocery shopping and drink it within a day or two). Nearly all wines were from the 2010 vintage, with a few from the 2011 vintage which in California and Oregon offered a very similar cool growing season. Prices listed are the discounted price at check out. I did not include any of the high-end brands found on some top shelves such as, J Vineyards, Laetitia, Sonoma Cutrer, and Twomey, all of which are well-established, quality brands. I concentrated on the under-$20 labels.
This organized blind tasting removed all preconceived notions of wine price and reputation of the producers. In other words, we were looking for the best grocery store Pinot Noirs, regardless of price or label. Since all three of us are seasoned professional wine tasters, are standards are higher than those of the average consumer and this should be taken into account in interpreting the results.
A note about the ranking system I used in the tasting. In Oregon Wine Press (October 2011), Oregon mathematician and avid wine collector Neal Hulkower wrote a commentary on methods of ranking wines in comparative tastings. He points out that having individuals score wines and adding up the results is flawed and does not represent the true preferences of the tasters. "Easy graders' votes carry more weight in the tally than tougher ones, thereby violating the sacred principle of 'one taster, one vote.'" Instead, Hulkower defends the Borda Count method, which has each taster rank order the wines and then use a preferential voting scheme to aggregate the rankings yielding what is called the societal outcome. If there are X wines being tasted, the first ranked bottle receives a score of X-1, the second X-2, and so on with the wine ranked last getting a score of 0. The scores for each wine are summed to determine the societal outcome. I used the Borda Count in determining the societal outcome of this tasting. My assistant who did the tabulations is pictured below.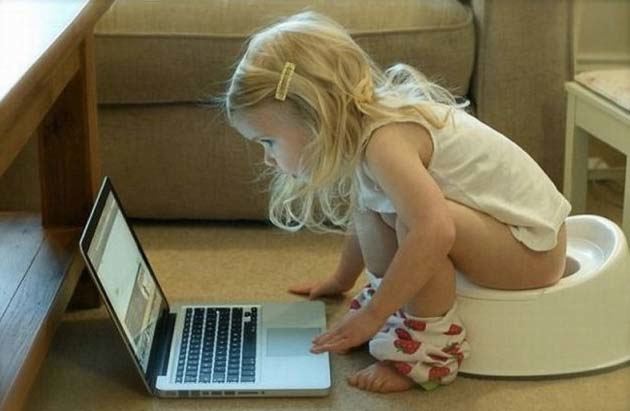 Information about the wines, when available, is provided. Wineries often divulge little production details about their value-priced wines. Wines that are known to be 100% Pinot Noir are so designated. Wines can still be labeled Pinot Noir as long as other varieties do not exceed 25 percent.
On last caveat. Twenty years ago, many wine writers attributed the expense of Pinot Noir to the fact that it did not lend itself to large-scale winemaking, responding best when made in small batches. The demands of Pinot Noir winemaking were considered so challenging that the wine's subtleties were easily lost in large production regimens. Michele Anna Jordan wrote in the Wine Enthusiast in 1999 the following. "Lucky for those of us intoxicated by the ephemeral wonder of a consummate Pinot Noir, the grape will never become the next big thing. It simply won't cooperate on a grand enough scale."
Although today the greatest New World Pinot Noir wines are made in tiny quantities, the remarkable advances in large-scale Pinot Noir winemaking using selective manipulation have led to a plethora of good wines in the under $20 price category. There have been claims that these value-priced wines would ruin the lofty reputation of Pinot Noir, but au contraire, these wines are pretty darn good, they have made the grape more accessible to the general wine drinking population, and as a result, Pinot Noir has replaced Merlot and Zinfandel and challenged Cabernet as the go to red for most regular wine drinkers. The quality of a number of the wines in this tasting affirms the popularity of the under $20 price category on grocery market shelves.
Pinot Noir sales are hot with most consumer purchases focused on wines in the under $20 category. Wines & Vines (December 2012) reports that the retail sales of domestic table wines priced between $11 and $19.99 has increased rapidly this year. According to Symphony IRI Group (SIG), wines from $11-$14.99 and $15- $19.99 grew at 10% and 12% respectively through October 7. These two segments accounted for 20% of the $3.7 billion spent at major U.S. food and drug stores.
The general census on the wines in this tasting was as follows:
* All wines were much more similar than different.
* Cherry was the predominant fruit aroma and flavor with varying gradations of ripeness.
* The wines were fruit-driven and simple, with very few descriptors coming to mind. Acceptable but not challenging. 2D, not 3D.
* Technically the wines were fine. There were no corked wines.
* Oak was not a prominent feature except in a couple of wines.
* There were no issues with detectable heat (alcohol) in any of the wines.
* Tannins were usually mild and those wines with coarser, sturdier tannins were balanced.
* The wines tended to have good acidity and were food-friendly. In fact, the tasters felt the wines needed food.
* Few wines had textures that stood out.
* Only a few wines had some noticeable finishing length.
* Some wines trended to sweetness of fruit flavor.
* The varietal typicality varied from expected in some wines but not by a great deal.
* Price was not unreasonable. You get what you pay for.
* All wines had cork closure except two with screw caps and two with synthetic corks.
The tasting notes below represent comments by all three judges.
The winner (this wine was chosen as the best wine by all three judges!):
#1 2010 Cambria Julia's Vineyard Santa Maria Valley Pinot Noir $22.99 (as low as $18.99 at some retailers) 14.6% alc., pH 3.59, TA 0.54, 22,000 + cases. Aged 8 months in 26% new French oak barrels. Moderately light reddish-purple color in the glass. Aroma of fresh cherry tart with a hint of savory herbs and rose petal. Very flavorful with admirable balance, good acidity and a somewhat lengthy finish. Classiest wine in tasting.




The rest of the top 5:

#2 2010 La Crema Monterey Pinot Noir $15.39 13.9% alc., pH 3.82, TA 0.52, mostly from estate vineyard in Arroyo Seco. 100% Pinot Noir. Aged 7 months in 98% French oak (21% new) and 2% American oak (1% new). Moderately dark reddish-purple color in the glass. Bright Bing cherries on the nose. Moderately rich dark red cherry and berry core, smooth texture, mild tannins, and decent finishing intensity.

#3 2010 Kendall-Jackson Vintner's Reserve California Pinot Noir $14.99 13.5% alc., 50,000 cases. 54% Santa Barbara County, 41% Monterey County and 5% Mendocino County - all Jackson Estates grown. Moderately deep reddish-purple color in the glass. Reserved aromas of dark cherries and red grape preserves with a hint of oak spice. Tasty core of dark cherries with a hint of spice. Nicely balanced with well-honed tannins, a smooth mouth feel, and nicely integrated acidity.

#4 2010 Edna Valley Vineyard Paragon Edna Valley San Luis Obispo County Pinot Noir $9.99 13.9% alc.. Light reddish color in the glass. Pretty nose of toasty cherries. Thin and slightly tart, but with a tasty core of dark, dried red cherries and red berries, supple tannins, and complimentary oak. A solid, straightforward wine.

#5 2010 Castle Rock Mendocino County $8.49 13.5% alc.. Medium reddish-purple color in the glass. Moderately rich core of ripe black cherries and black currants backed by firm but balanced tannins, finishing with good fruit intensity.
Worth a look (good wines that offer good value) not in any particular order:
2010 667 (Noble Wines) Monterey Pinot Noir $9.99 14.5% alc., pH 3.60, TA 0.52. De-stemmed, 3-day cold soak, inoculated fermentations, pumped over, aged in French and American oak. Medium reddish-purple color in the glass. Shy but pleasant cherry fruit on the nose. Middleweight flavors of dark cherries and berries with good acidity in the background, mild tannins and an attractively smooth mouth feel.
2010 J. Lohr Estates Falcon's Perch Monterey County Pinot Noir $10.15 13.5% alc. 100% Pinot Noir. Mainly Dijon clones. Matured in stainless steel with minimal fraction aged in French oak barrels. Moderate reddish-purple color. A richer style with well-oaked black cherry and black raspberry fruits, accented with spice. Will appeal to those who like a good deal of oak with their fruit.
2010 Acacia Carneros Pinot Noir $12.99 14.4% alc., 55,000 cases. 100% Pinot Noir. From the estate vineyard and Winery Lake Vineyard. Dark cherry and berry aromas and flavors are featured in this moderately rich, slightly earthy wine displaying a subtle hint of oak, a good tannic backbone, and an easy-going, soft texture.
2011 Pennywise (The Other Guys) California Pinot Noir $7.40 13.5% alc., 27,000 cases. 90% Pinot Noir, 6% Barbera, and 4% Sangiovese. Primarily from Merwin Vineyard in Clarksburg with contributions from Monterey, Santa Barbara, Lodi, Solano County and the Sierra Foothills. Moderately light reddish-purple color in the glass. Very appealing aromas of fresh red fruits, exotic spice, herbs and oak. Middleweight fruit that is very ripe with hints of raisin, Hoison sauce and spice. Tastes like other varietals have been added in as confirmed by the winery, but this does not detract.
2011 Irony Monterey County Pinot Noir $12.99 13.5% alc.. 90% Pinot Noir, 5% Petite Sirah, 5% Cabernet Sauvignon. Moderately light reddish-purple color in the glass. Nicely perfumed with ripe cherries and spice. Flavorful cherry core with coarse tannins, good length and a very appealing velvety mouth feel.
2010 Carmel Road Monterey Pinot Noir $14.99 13.5% alc. Sourced from Arroyo Seco AVA. Multiple clones. Aged 8 months in 97% French oak (20% new) and 2% American oak (1% new) and 1% in stainless steel tanks. Moderate reddish-purple color in the glass. Shy aromas of cherries and sandalwood. Decent cherry cola flavor with cherries carrying over on the finish. Mild tannins, easy to drink.
2011 Wild Horse Winery & Vineyards Central Coast Pinot Noir $15.70 13.50% alc.. 100% Pinot Noir. 3 to 4 day cold soak, fermented in small open-top and closed-top fermenters, open-tops punched down and closed-tops pumped over, aged 8 months in 100% French oak (20% new). Moderately light reddish-purple color in the glass. Intense aromas of ripe strawberries and cherries. Middleweight core of delicious dark red stone fruits and berries with impressive balance. Very polished and seamless and one of my favorites but not one of the favored wines by other tasters.
2011 Gnarly Head California Pinot Noir $7.99 13.5% alc.. From DFV Wines. Moderately light reddish-purple color in the glass. Very shy nose that offers delicate cherry fruit over time. The flavors trump the nose in this wine which has a nice mid palate presence of bright cherry fruit, and a refreshing finish offering bright acidity.
2010 Bogle Vineyards California Pinot Noir $10.99 13.5% alc., 27,000 cases. From vineyards in the Russian River Valley, Monterey and Clarksburg. Aged 10 months in French and American oak. Moderately light reddish-purple color in the glass. Reticent aromas of strawberries and cranberries. Very fruity but not sweet with flavors of fresh strawberries, cranberries and raspberries. Very soft tannins and light on its feet.
2010 Rodney Strong Vineyards Russian River Valley Pinot Noir $13.29 14.5% alc. Aged 11 months in 100% French oak. Moderately light reddish color in the glass. Nicely perfumed with aromas of Bing cherries and sandalwood. Medium-weight flavors of oak kissed black cherries wrapped in cozy tannins. Pleasant and easy to drink.
2010 Mark West California Pinot Noir $6.99 13.8% alc.. Primarily Central Coast fruit. Fermented in small lots with daily punch downs, aged in French and Hungarian oak barrels for 8 months. Subtle aromas of Bing cherries and smoky oak. Flavorful core of cherries with some finishing length. Well-balanced tannins. A consistently good value wine although this vintage was not up to the quality of recent vintages.
Other wines tasted and not particularly notable:
2010 Estancia Pinnacles Ranches Monterey County Pinot Noir $8.99 Thin, hollow, soft.
2010 MacMurray Ranch Central Coast Pinot Noir $13.99 Cloying, Jolly Rancher candy, plain.
2010 Byron Santa Maria Valley Pinot Noir $17.49 Darker fruited, sweet, soft.
2010 Erath Oregon Pinot Noir $13.29 Thin, tart, acidic, dilute, very light red fruits, and little herbal.
2010 Jargon California Pinot Noir $7.69 Smoky, tarry, slightly confected, grape juice flavor, ? other varieties.
2010 Aquinas Don Sebastiani & Sons Napa Valley Pinot Noir $14.99 Light cherry, chemical, plastic, disagreeable.
2010 Magistrate Sonoma Coast Pinot Noir $9.99, 4,000 cases. Very thin red fruits, high acid, herbal oak, unpleasant.
2010 Chateau St. Jean California Pinot Noir $8.87 Dark cherry, black raspberry, firm tannins, some finishing intensity. Tasters felt it wasn't varietally correct and may have had other varieties included.
2010 Sebastiani Sonoma Coast Pinot Noir $14.99 Shallow mid palate, dark red and black fruits, softly textured, oak-driven nose. 2010 Francis Coppola Director's Cut Sonoma Coast Pinot Noir $19.99 Very oak-driven with strong coffee grounds aromas and flavors suffocating the deep red fruit core. Aged 18 months in 50% new and 50% 1 to 2-year-old oak barrels.
2010 Frei Brothers Reserve Russian River Valley Pinot Noir $16.79 Very shy nose with delicate fruit aromas. Pedestrian dark stone fruit flavors with coarse tannins.
NV Barefoot Cellars California Pinot Noir $3.97, 700,000 cases. Aromas of stem, flowers, geranium. Very light cherry flavors with herbal note.