Pinot Briefs —Newsletter 9.18
Laura Volkman Sells Vineyard For several years, Laura has been crafted superb Pinot Noir from her small vineyard in the Chehalem Mountains. Her three wines, St. James, Jacob Estate and Rachel Estate have always garnered rave reviews from me. I had a 2006 Jacob Estate Pinot Noir last night with dinner and it was drinking beautifully. Sadly, health issues prevent Laura from continuing the physical demands of vineyard and winery work (she was a one-woman winery, performing all the hands-on management of her vineyard and crafting the wines in the winery). She sold her combination residence and tasting room and vineyard to Bill and Sandy Sanchez of Tigard, Oregon. Bill is a scientist and Sandy is a school teacher and both are very enthusiastic about growing and producing Pinot Noir. Laura has moved to nearby Sherwood, where she will be a consultant for Potters Vineyard as well as for the new owners who produced the 2012 vintage together with Laura. Because of limited harvests in 2010 and 2011, Laura did not make a Jacob Estate or Rachel Estate. Instead, she crafted a 2010 Reserve and a 2010 St. James. The Reserve sold out quickly to the wine club. In 2011, Laura made a Pommard Block Pinot Noir and a St. James Pinot Noir. Future plans call for continuing the St. James label with the 2012 vintage and perhaps more vintages in the future. For inquires about obtaining Laura's final solo vintages, visit the website at www.volkmanvineyards.com or contact her at 503-806-4047.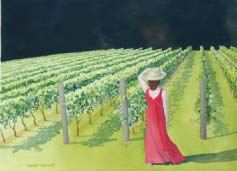 Pinot Paradise Santa Cruz Mtns 2013 The 9th Annual Santa Cruz Mountains Pinot Paradise will be held the weekend of March 22-24, 2013. A Technical Session on Minerality and Taste versus Terroir of the Santa Cruz Mountains will be followed by a Meet the Winemaker Reception at Mountain Winery in Saratoga. On Saturday, March 23, the Pathway to Pinot Paradise will invite wine enthusiasts to tour the Santa Cruz Mountains, stopping at wineries for barrel tastings and tours. On Sunday, March 24, over 30 wineries of the Santa Cruz Mountains and 20 restaurants from the Santa Cruz area will be offering their delights at Villa Ragusa in Old Town, Campbell. Winemaker dinners are also planned at Mountain Winery and Shadowbrook restaurants. Individual events and three-day even package are available at www.scmwa.com.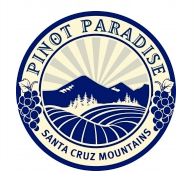 Pinot Days New York City Pinot Days returns to New York City January 26, 2013. To be held at City Winery in Lower Manhattan, attendance will be limited to 1,000 public attendees. Over 40 top Pinot Noir producers will be pouring. For information and tickets, visit www.pinotdays.com.
World of Pinot Noir 2013 The 13th Annual World of Pinot Noir will be held at The Cliffs Resort in the Central Coast of California March 1-2, 2013. Serious pinotphiles know to show up for this grand event which includes seminars such as "Up Close and Personal with Kosta Browne," "Pinot Noir on the Rocks - the Question of 'Minerality'," and "Alcohol and Balance Redux, and How Vintage Comes Into Play." Many other activities are planned including a Williams Selyem Winemaker Dinner, a talk on "Terroir: The Soul of La Cote d'Or," and a Sta. Rita Hills Focus Luncheon. The afternoon Pinot Noir by the Sea Grand Tastings allow attendees to sample Pinot Noir from more than 120 wineries. For more information and tickets, visit www.worldofpinotnoir.com. Some events have already sold out. Book your lodging also now!
Pasadena PinotFest The 6th Annual Pasadena PinotFest will be held at the Altadena Town & Country Club on February 9, 2013. 100 leading California and Oregon producers of Pinot Noir will participate including names like Alma Rosa, Arcadian, Clos Pepe, Dutton-goldfield, Hitching Post, Ken Brown, La Fenetre, Loring Wine Company, Sojourn Cellars, George Wine, Gypsy Canyon and Prodigal. All featured wines can be purchased at the event at reasonable prices. Tickets are available at www.pasadenapinotfest.com. I would suggest you buy the VIP admission which allows access to the event early as the small venue becomes quite crowded as the day progresses. A portion of the PinotFest proceeds, including purchased wines, benefits the Hathaway-Sycamores Child and Family Services, one of the largest providers of children's mental health services in Los Angeles County.
West Sonoma Coast Vintners Visit New York City The WOW Festival arrives in New York on February 26, 2013, at City Winery. West Sonoma Coast Vintners is an association of wineries that farm grapes on the far western coastline of Sonoma County. Vintners participating including Cobb, Failla, Flowers, Freeman, Gros Ventre, Hartford, Hirsch Joseph Phelps, Littorai, MacPhail, Martinelli, Pahlmeyer, Peay, Red Car, Small Vines, Sojourn, Talisman, and Zepaltas. Visit www.citywinery.com.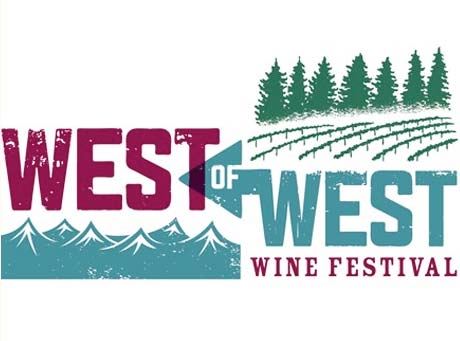 Sta. Rita Hills Winegrowers Heading to Desert Tasting of Sta. Rita Hills Pinot Noirs on January 27 at the 3rd Corner Wine Shop and Bistro in Palm Desert. Participating wineries include Cargassachi, Dierberg, Dragonette, Fiddlehead, Hitching Post, Huber, Kessler-Haak, Liquid Farm, Longoria, Paili and Zotovich. Tickets available through 3rd Corner Wine Shop and Bistro at 760-837-9600. Sponsored by the Sta. Rita Hills Winegrowers Alliance, www.StaRitaHills.com.
Mornington Peninsula International Pinot Noir Celebration The Sixth Mornington Peninsula International Pinot Noir Celebration, modeled after the International Pinot Noir Celebration in Oregon, will be held February 8-9, 2013. Some tickets are still available. The event will be held at RACV Cape Schanck Resort on the Mornington Peninsula. Special guests include Jasper Morris MW, Domaine Grivot, Josh Jensen (Calera), and Ted Lemon (Littorai). Maximum attendance is 200. Visit www.mpva.com.au.
New Zealand Wine Fairs in U.S. The annual tastings will be held this year in New York May 13 and San Francisco May 16. For information, and to be added to the distribution list for "NZ Dirt - The Inside Story on New Zealand Wines," an online news update for the United States market, email felicity@nzwine.com.
Longoria Opening New Winery Richard Longoria is opening a new winery on the southern side of Lompoc on Chestnut Avenue that will have a tasting room, offices and a room for dinners. Longoria has owned a winery in the Lompoc Wine Ghetto for 13 years. The winery is expected to be open sometime in September 2013.
New Wine Magazine Great Wine News: pairing great wine with great living debuted with the January 2013 issue. Wine news and lifestyle stories from around the globe. Visit www.greatwinenews.com for more information and to sign up for a complimentary subscription.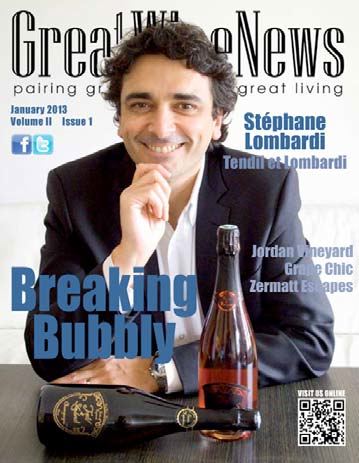 'Sideways The Play' After a successful run last year in Santa Monica, California, 'Sideways The Play' will open in Sonoma County August-September 2013. Producers are Rex Pickett, Mike Myers and Barbara Drady.
New Unnamed Dundee Hills Winery Robert Roy, the co-owner of Beaux Frères, and his son, have bought a hazelnut orchard on Worden Hill Road and plan to launch a new winery on the site with Jared Etzel, son of Beaux Frères winemaker, Mike Etzel, as the winemaker. The name of the new winery has not been announced.
Powell Hill Winery The original blocks of the Maresh Vineyard in the Dundee Hills were planted in 1970, making it the fifth oldest continuously producing vineyard in Oregon. Jim Arterberry, following in the footsteps of his father, Fred Arterberry and grandfather Jim Maresh, has become one of Oregon's most touted young winemakers. The Powell Hill Winery was launched by Jim's mother, and the first release crafted by Jim produced 25 cases of Powell Hill Winery Maresh Red Hills Vineyard Pinot Noir from the 2009 vintage. No website yet.
New Faces of Pinot Noir in Oregon: A number of new hounds have entered the Pinot race. Sweet Earth Vineyards (owners Nancy and Phil McCullum released their first Pinot Noir from the 2009 vintage priced at $20, and followed up with an award-winning 2010 Pinot Noir priced at $22: located in Monroe, near Corvallis, www.sweetearthvineayrds.com). Thomas Gerrie (Thomas Gerrie is the son of Cristom Winery owner Paul Gerrie and released his first solo effort Pinot Noir from the 2009 vintage: www.gerriecellars.com). Walnut Hill (a second value-priced label from Toluca Lane, produced from a block of 20-year-old Pommard vines near the winery's estate vineyard in the Eola-Amity Hills AVA: www.tolucalane.com). La Famiglia (a second label from the de Lancellotti Family, first released from the 2011 vintage and crafted by de Lancellotti winemaker Robert Brittan priced at $30: see www.avalonwine.com).
Lipstick on Wine Glasses There is nothing more exasperating than trying to clean lipstick residue off the rim of your fine wine stems. The secret is to take a soft cloth, wet it, add some salt to the wetted area of the cloth, and wipe the lipstick stain off. Voilá! (Getting lipstick residue off the cloth is another story)