Merry Edwards: "Queen of Pinot"
Merry (Meredith) Edwards has been in the news of late. She was inducted into the 2013 Vintners Hall of Fame along with fellow inductees Robert Parker, Jr., the late Cesar Chevaz, and the late author Frank Schoonmaker. Only two other women have been inducted into the Vintners Hall of Fame, American grape geneticist Carole Meredith and winemaker Zelma Long.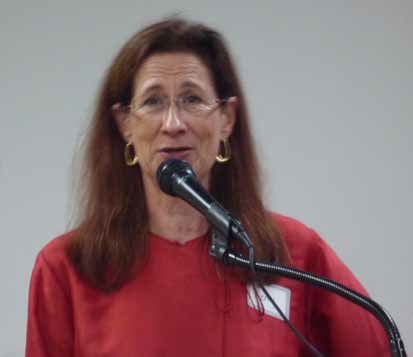 Edwards' contributions have included important clonal selection research including the origination of the Mount Eden Clone (UCD 37) of Pinot Noir. Her other research led to the abolishment of lead capsules on wine bottles. She has been a champion of women winemakers and a spokesperson against discrimination in the winemaking field. Finally, she has been a prominent promoter of Sonoma County and its wines, and in particular, the Pinot Noirs of the Russian River Valley.
Edwards obtained a master's degree in food science and enology at University of California at Davis and has been crafting Pinot Noir in California since the early 1970s when she had her start at Mount Eden in the Santa Cruz Mountains, replacing Peter Graff at the fledgling winery. Her work at Mount Eden was remarkable for the time since there were very few winemaking jobs offered to women. She made some notable sparkling wine at Mount Eden, but her true passion was Pinot Noir, and her legacy will say that she was the first woman to make credible Pinot Noir in California at a time when Joe Swan, Davis Bynum, Tom Dehlinger, and Marimar Torres were starting their own Pinot Noir programs.
Edwards left Mount Eden in 1977 and went on to national prominence at Matanzas Creek. Her initial private label, Merry Vintners, failed, and along the way she consulted for numerous wineries including Domaine Laurier, Liparita, Fritz, Lambert Bridge and Pellegrini Family Vineyards.
Through the many years of struggle, she reached the most exciting chapter in her professional career beginning in 1996, when she bought a 24-acre fruit orchard southwest of Sebastopol and formed a partnership with her husband, Ken Coopersmith, and others, under the Meredith Vineyard Estate name. This enabled her to produce Merry Edwards wines from select Pinot Noir grapes in the Russian River Valley and Sonoma Coast, including, for the first time, her own vineyards, Meredith Estate, Coopersmith, Georganne and Cresta d'Oro. After years of working as a guest at other wineries, the Merry Edwards Winery, located at the Coopersmith Vineyard, opened in time for the 2007 harvest.
Edwards is one of the few vintners who produce both Pinot Noir and Sauvignon Blanc, and ironically, her Sauvignon Blanc, at least in my opinion, is her best wine. She produces an extensive line of appellation and vineyard-designated Pinot Noirs that are in great demand from both consumers and restauranteurs. In a recent issue of Wines & Spirits (March 26, 2013), featuring the "24th Annual Restaurant Wine Poll," Merry Edwards was the 8th most popular restaurant wine list brand in 2012.
Merry Edwards' Pinot Noits are very Caliesque in style, deeply colored, featuring rich, very ripe, fully extracted fruit flavors. All wines carry the designation, "MÉTHODE Â L'ANCIENNE," referring to the handwork and timehonored Burgundian techniques that Edwards uses.
Merry Edwards wines are sold through a mailing list, online via the website at www.merryedwards.com, and through retail distribution. Tasting is available by appointment at the winery located at 2959 Gravenstein Highway North in Sebastopol.