Coeur de Terre Vineyard
Coeur de Terre, French for "Heart of the Earth," was established in 1998 in the Coast Range foothills of the McMinnville appellation in the Willamette Valley, Oregon. Proprietors Scott and Lisa Neal were inspired by a large heart-shaped rock found during planting of the estate vineyard. The location is ideal for Pinot Noir, nestled in a protective valley that offers adequate heat for slow ripening of grapes while protecting them from harsh coastal winds. Finding the site was quite fortuitous, for the Neals became lost on Memorial Day weekend in 1998 while looking for potential vineyard sites. They moved in to their new home on the following Labor Day weekend and set to work developing the site. The first wines were released from the 2002 vintage.
The 50-acre property includes 23 acres of vines (mostly Pinot Noir), planted by the Neals in soils of both sedimentary (lower blocks) and volcanic origins (higher elevations). They have hand grafted over 80,000 vines at the estate's greenhouse nursery that have been the parent material for every block except the original Renelle's Block, planted with the help of family and friends. Established between 1999 and 2007, the Pinot Noir plantings include Dijon 115, 667 and 777, Pommard, Wädenswil, and field blend selections (selection massale). In addition to Renelle's Block, there are now four other Pinot Noir blocks (Sarah Jane's, Abby's, Tallulah's Run and Winery), as well as blocks of Syrah, Riesling and Grüner Veltliner. The vineyard has been farmed sustainably using organic methods since its inception.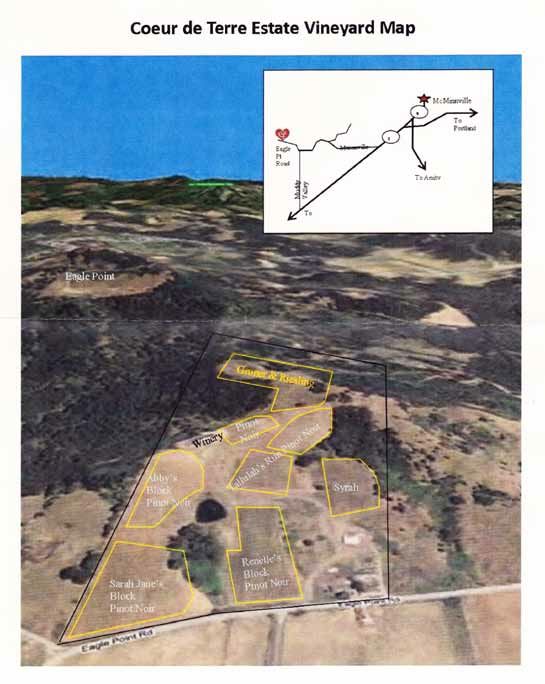 Scott Neal crafts multiple wines out of the 5,500 square foot, gravity flow system winery located mid-slope on the property including Pinot Noir (an Oregon blend, an Estate, and block-designated bottlings), Pinot Gris, Riesling and a Rosé. Pinot Noir winemaking is traditional using small open-top fermenters, manual punch downs, both indigenous and cultured yeast strains for primary fermentation, and commercial malolactic culture in a cool cellar for slow malolactic ferments. The wines are racked directly to French oak barrels with free run kept separate from press fractions and raised 10 to 18 months in French oak barrels (40% new for reserves).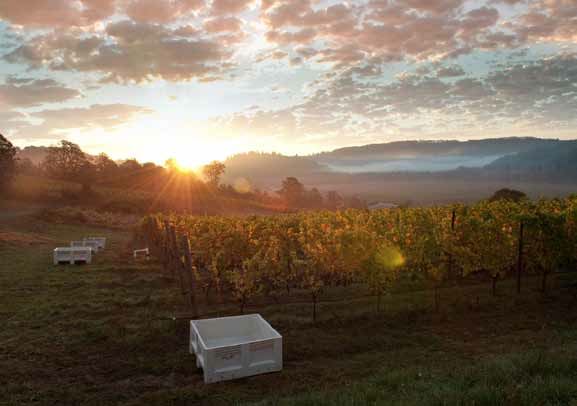 This is a true family run business with the Neals living on the estate, farming the vineyard, and making the wine. They welcome visitors to their tasting room Thursday through Monday from 11:00 to 5:00, with private tours and tasting available by appointment (503-883-4111). The website is www.cdtvineyard.com.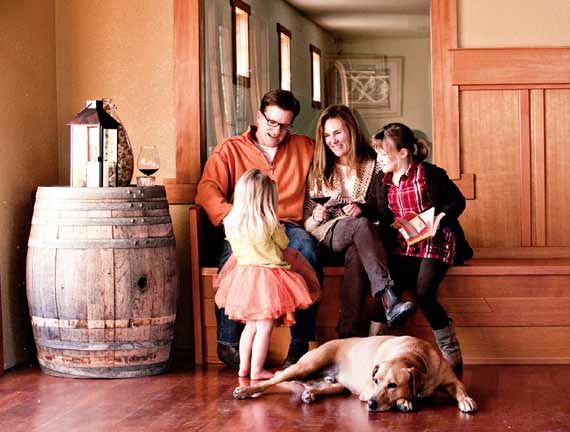 I recently sampled the 2010 Pinot Noir offerings from Coeur de Terre, and was so impressed, I wanted to single out the winery. These are among the most terroir-driven wines in the Willamette Valley. They exhibit a unique savory characteristic that can be attributed to the vineyard and the appellation, and is a feature most evident in cooler vintages like 2010. The vineyard is also unique in its diversity of exposures, elevations and soil types such that the wines that come from each block have character that is both unique to the vintage, but have tones and textures that transcend vintages. Finally, Scott follows a "first do no harm" approach to winemaking and endeavors to intercede minimally on the natural process. This highlights the time and place of the wine in contradistinction to featuring the winemaker's touch. The following lineup of Pinot Noir wines are extraordinary, especially the reserve, block-designated offerings which will be released in September 2013.