Pinot Briefs —Newsletter 9.26
Wineries of Santa Barbara County Touring Guide The Santa Barbara County Vintner's Associaton has announced a free guide to touring the wineries of Santa Barbara County. A print version (free copy mailed to you), a digital version, and a free smartphone app are available. Visit www.sbcountywines.com.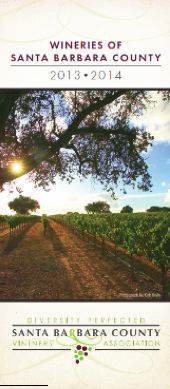 First Anderson Valley Barrel Tasting Event The Anderson Valley Winegrowers Association will host the first Anderson Valley Barrel Tasting Weekend on July 27 and 28. The event will be held at various wineries throughout Anderson Valley and attendees will get unprecedented access to winery cellars and the opportunity to taste yet-to-be-released wines as well as purchase futures of their favorites. Many wineries will offer special discounts. Tickets are $20 and include a logo glass and access to both Saturday and Sunday events. Sober driver tickets are complimentary. For information and tickets, visit www.avwines.com.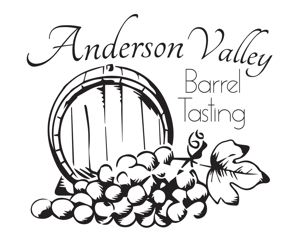 Reader Relates Historic Pinot Noir Tasting Dennis Sienko sent me this marvelous story. He attended a tasting of Pinot Noir with Andre Tchelistcheff twenty or more years ago at Drager's Market in Menlo Park. In addition to Tchelistcheff and his wife, six winemakers whose wines were poured were seated with him at a head table. There were about 30 in attendance facing the head table. Everyone tasted through the six wines and Tchelistcheff gave his thoughts on the wines. He started with the wine he liked the least, a Pinot Noir from Saintsbury. The winemaker squirmed noticeably as Tchelistcheff ripped this wine apart. Sienko doesn't remember the other wines, but he remembers a descriptor he used to describe the aroma of the wine he rated first. He said that the wine smelled like "the inside of a woman's glove." Everyone in the audience snickered at the commend. He had a reputation of being a ladies man, so the comment fit the context. Later, when everyone was trying to get an autograph or to speak with him, he rebuffed most people. Sienko got a couple of the ladies in his group to flash a "come hither" smile to him, and he immediately scooted over to our group for conversation and autographs.
New Dating Site for Wine Lovers VineaLove, an international dating and networking site for wine lovers, was launched recently at Vinexpo in Bordeaux, France. Currently free during the launching period the site will transition into a paid networking site (about $20 for membership). Five language editions are available online (English, French, Japanese, Italian and Turkish).
How Alcohol Consumption Affects Health A report from Australia was published in Alcohol Clin Exp Res recently titled, "Metabolic and biochemical effects of low-to-moderate alcohol consumption. The key findings of this study were a linear increase in HDL cholesterol and a linear decrease in insulin levels with increasing amounts of alcohol. For most other factors such as liver enzymes, triglycerides, blood glucose and CRP, there was a J-shaped relation with lower values with light drinking and higher values with large amounts of alcohol. The International Scientific Forum on Alcohol Research agreed with the conclusion of the authors and overall consider the study provides strong support for the results of most prospective epidemiologic studies that show lower rates of cardiovascular and other diseases among light-to-moderate drinkers than among abstainers or heavy drinkers.
Trivia Fight Wine Game This game can be played on the iPhone and soon on Facebook. This game comprises more than 30,000 fun and interesting questions. The app and questions are free to the readers of the PinotFile: Install Trivia Fight on your iPhone with this link - http://goo.glULzjg, open Trivia Fight and connect via Facebook or create a profile, press "start a new game" to complete in the General Knowledge category. Go to "More questions" to quiz in the wine mini-category, scroll down and select wine, and challenge your friends. Visit www.triviafight.com.
New Cork Closure A twistable and re-sealable wine cork that does away with the corkscrew may revolutionize wine bottle closure. The Helix cork and bottle has a thread finish that allows the consumer to twist the stopper open and closed again. Unveiled at Vinexpo in Bordeaux, it should be available within two years. It represents a four year collaboration between Amorim and a United States bottle maker. The design uses agglomerated cork.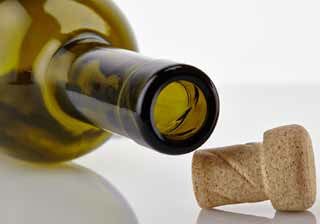 New Fort Ross-Seaview Winegrowers Association This AVA, a sub-AVA of the large Sonoma Coast approved in 2011, has formed a winegrowers association under the leadership of Daniel Schoenfeld, the owner of Wild Hog Vineyard in Cazadero. The 555 acres of vines includes several growers, but very few wineries.
Wines & Vines Direct to Consumer Wine Shipping Report This annual report by ShipCompliant and Wines & Vines was supplied to readers of the magazine. A few statistics stand out. the volume of wine shipped from wineries increased 7.7% in 2012 over 2011 to 3.18 million 9-liter cases. that was an 18% increase over 2010. The value of these shipments was $1.46 billion, a 24% increase over 2010. Direct sales have surpassed wine exported from the United States. Cabernet Sauvignon, Pinot Noir and Red Blends account for almost 52% of the volume of wines shipped. Pinot Noir shipments from Sonoma County skyrocketed in 2012. Among all varietals shipped, Rosé, Sparkling Wines and Pinot Noir saw the greatest increases in volume and value of shipments over 2011 (25% increase in volume and32% increase in value in 2012). 60% of all wines shipped from Oregon to consumers is Pinot Noir and no region is more dominated by a single varietal than OregonCalifornia is the top destination for wine shipments.
New Vineyards Sprouting Like Weeds in Sonoma County According to The Press Democrat (June 2, 2013), there has been a plethora of applications to plant new vineyards and replace older vines in Sonoma County. Currently, there are nearly 59,000 acres of vineyards in Sonoma County, and over the past two and a half years, growers have filed applications to plant nearly 1,500 acres of new vineyards and replant more than 2,300 acres of existing vineyards. The vast majority of applications have been approved. More than one-third of new vineyard acreage proposed in Sonoma County since the beginning of 2012 has been by Jackson Family Wines. There is a cluster of new vineyards proposed along Highway 116 from Sebastopol to Forestville. Planting has been somewhat constrained by the availability of vines which are limited in part by the red blotch virus found in some nursery rootstock and vines.
Trends in Closure Usage According to Wine Business Monthly (June 2013), 84% of wineries use natural corks for all, or part of, their wines. The number of wineries using at least some screw caps has increased from 5% in 2004 to 38% in 2013. The number of wineries using technical corks has stayed about 30% since 2006.
Belle Glos Adds Fourth Vineyard-Designated Pinot Noir The inaugural Dairyman Vineyard Russian River Valley Pinot Noir was released from the 2011 vintage ($44). Once an old dairy farm, the pastureland was planted to Dijon clones 116, 667 and 777 on 101-14 in 1989. Belle Glos has sourced grapes from this vineyard since 2003 and purchased the property in early 2013. The vineyard sits in the southern alluvial plains of the Russian River Valley.
KiplingerTouts Oregon Wine Country Over Napa Valley In a June 6 article, Kiplinger wrote, "Cheap Vacation Alternatives to Popular Places." Oregon wine country was singled out as lodging is often inexpensive, only one in four wineries charge a tasting fee and even when there is a charge, a wine tasting at an Oregon winery averages just $8 compared with $20 in the Napa Valley. One important advantage not mentioned is that Oregon wine country is relatively crowd free most days with no limos hogging the roads. It is also much more unpretentious.
Top Central Coast Winery Picnic Spots The Wandering Wino Blog offered a summary and photos of the best winery picnic spots at a number of wineries at www.wandering-wino.com. The top picks included Gainey Vineyards, Rusack, Cambria, Lincourt, Zaca Mesa, Foley, Alma Rosa, Bridlewood, Roblar, Laetitia, Talley, Wolff Vineyards, and Chamisal.
Willamette Valley Vineyards New Additions A new barrel cellar for Pinot Noir and a new tasting room above is currently being constructed. The new space will have a wine and food pairings bar where the winery chef, Eric Nelson, will teach and entertain. It will also feature a Club Room for members and tiered decks overlooking the Willamette Valley. Also, a Wine Country Cruise-In will be held July 14. Wine, BBQ, and live music. Prizes for Best Classic Car, Best Hot Rod, Hottest Paint Job and Best in Show. Visit www.wvv.com.
Presqu'ile Opens Santa Maria Winery & Tasting Room The show piece of the Santa Maria Valley will be open to the public beginning Thursday, June 20, seven days a week from 10:00 to 5:00. The facility has been under construction for over three years. No appointment necessary for tastings, reservations needed for a tour of the wine caves and four level gravity flow winery. The winery is at 5391 Presquile Drive, Santa Maria.