Pinot Briefs —Newsletter 9.30
Central Coast Wine & Food Pop-Up Tasting Tour The first annual Central Coast Wine & Food tour will take top California vintners from Santa Barbara County to discerning wine and food enthusiasts in Phoenix (September 2013), Houston (October 2013), New Orleans (November 2013), Miami (December 2013) and Key West, Florida (January 2014). Wine enthusiasts, media, distributors, restaurateurs, and other guests will have opportunities to sample award-winning wines and to meet renowned winemakers in person or via Google Hangouts. California's Central Coast now has 100,000 acres of vines and many of California's best winemakers such as Steve Clifton (Brewer-Clifton), Morgan Clendenen (Clendenen Wines), Wes Hagen (Clos Pepe), Norm Yost (Flying Goat Cellars), and Mickael Sigoin (Beckman Vineyards and Kaena Wines). The tour was founded by intrepid traveler and photographer William Fernandez who criss crossed the United States for three years in a Winnebago, searching for the best slice of the county to put down roots before returning to the Santa Ynez Valley. For more information, visit www.CentralCoastCA.com.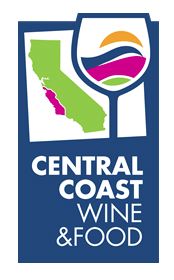 First Annual Fort Ross-Seaview Wine Festival This event celebrates Sonoma County's newest AVA and will be held on an ocean terrace at the historic Fort Ross State Park. The Festival is presented by the Fort Ross-Seaview Winegrowers on Saturday, October 26 will offer a Grand Luncheon prepared by renowned Sonoma County chefs and a Grand Tasting. Participating wineries include Del Dotto, Fort Ross Vineyard, Martinelli Winery, Pahlmeyer, Siduri, Tin Barn, Wild Hog Vineyard, William Selyem and more. For more Festival information, visit www.fortross.org/festival.htm.
The Wandering Palate New Zealand Red Wine of the Lunar Year (Dragon) Veteran sommelier Curtis Marsh writes poignantly about the food and wine of New Zealand. You would be well served to seek out his website at www.thewanderingpalate to read the poem (or song) "Bastards of Pinot Noir," inspired by the New Zealand Pinot Noir Celebration 2013, as well as his latest coverage of the Biodynamic Vigneron of the Lunar Year, Felton Road and its 2011 Cornish Point Central Otago Pinot Noir.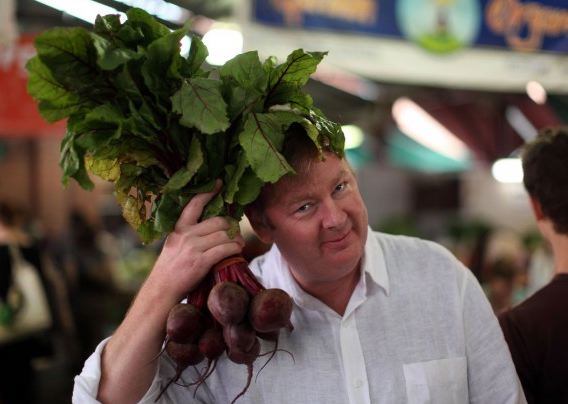 Resurgence in the Use of Concrete Wine Tanks Sonoma Cast Stone, a nineteen year-old wine country maker of innovative precast concrete, was asked by a group of seven Napa and Sonoma winemakers several years ago to develop the perfect concrete wine tank. Originally the company began with an egg-shaped tank, but since then, a variety of square, rectangle, and conical tanks have been added to the lineup. If you have visited a Northern California winery recently, you probably have seen concrete tanks of some variety sitting amongst the stainless steel tanks. Sonoma Cast Stone is challenging the French dominance of concrete wine tanks. Historically, there has been a long tradition in Europe of fermenting and often storing wine in large concrete vats.
The resurgence of concrete in fermentation in North America is a fascinating story. Concrete is a natural insulator and keeps wine at cooler and more consistent temperatures. Tanks made today can include an embedded glycol temperature control system that gives the winemaker precise control and yet keeps the system separate from the wine. Concrete breathes, allowing oxygen to soften the wine, yet it is a neutral vessel, imparting only a hint of minerality. Winemakers often comment that wine made in concrete allows the wine to remain pure and tasting more like where it is from. Even color intensity of the finished wine is noticeably richer.
Today, many famous Napa wineries such has Harlan, Screaming Eagle, Rudd and Quintessa are converting to concrete. A number of Pinot Noir producers in Sonoma County are employing concrete tanks as ancillary fermenting vessels, including Arista, Kosta Browne, Wind Gap Wines, Thomas George Estates (photo below) and Williams Selyem. For more information, visit www.concretewinetanks.com.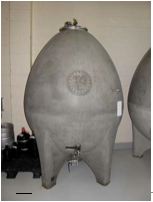 Couloir Wines/Straight Line Wine Launch Marin County Tasting Room Couloir's first dedicated tasting room has opened in downtown Tiburon at 72 Main Street on historic Ark Row. Library wines and large format bottles are offered along with current releases in side-by-side flights, by the glass, and by the bottle. The new tasting room is also open to the public for wine tastings, takeaway sales and special events. Owner and winemaker, Jon Grant, crafts small batch, single vineyard designated Pinot Noirs under the Couloir label that I can easily recommend. Straight Line Wine is produced from top appellations at a reasonable price. Total production for both brands is about 2,000 cases. Grant worked in the cellars of many of the top Napa Valley wineries including Turley Wine Cellars, Plumpjack Winery, Corison Wines and Robert Mondavi Winery before founding Couloir Wines and Straight Line Wine in 2007. Visit www.couloirwines.com.
Pinot Noir Shootout and Summit The 12th Annual Pinot Noir Shootout is now accepting entries from wineries. The Shootout finals will be December 14, 2013, in San Francisco. The finalists will be featured at the Pinot Noir Summit in San Francisco in late February 2014. For a submission form or more information contact Barbara Drady at barbara@affairsofthevine.com.
Wine & Spirits 2014 Wineries of the Year Pinot Noir focused producers that made the list include Adelsheim, Bergström, Bindi, Domaine Bouchard Père & Fils, Calera, Domaine Drouhin, Drew, Elk Cove, Felton Road, Gloria Ferrer, Hirsch, Iron Horse, J. Christopher, LIOCO, Rippon, Truchard, Domaine de la Vougeraie, and Williams Selyem. Not surprisingly, most of these producers are high-profile wineries with significant marketing muscle.
Santa Barbara County Celebration of Harvest This event offers four days in Santa Barbara Wine Country, October 11-14, featuring winemaker dinners, open houses and a Grand Tasting and Silent Auction on the grounds of Rancho Sisquoc Winery where over 100 wineries will be pouring. It is a time when winemakers, vineyard managers and all those working in the vineyard and winery trenches come up for air and celebrate the vintage. Visit www.celebrationofharvest.com for more information.
Pinot on the River 2013 On Sunday, October 27, on the Healdsburg Plaza Square, over 100 Pinot Noir producers and guest artisan food vendors will focus on limited production West Coast Pinot Noir. Participating wineries include all the big names (Belle Glos Wines, Benovia Winery, Black Kite Cellars, Failla Wines, Freeman Vineyard & Winery), J Vineyards & Winery, Keefer Ranch Wines, Littorai, MacPhail, Papapietro Perry Winery, Patz & Hall, Sea Smoke, Siduri Wines, Sojourn Cellars and The Donum Estate) as well as less known boutique producers (Alta Maria, Bruliam Wines, Cartograph, Furthermore, Gros Ventre Cellars, Joseph Jewell Wines, La Rochelle, Masut, Reuling Vineyards, TR Elliott, Waits-Mast Family Cellars and Wren Hop Vineyards). For information and tickets, visit www.pinotfestival.com. p>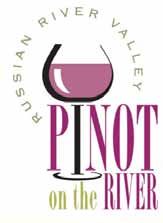 Wine Doctor Preservation Kit This innovative product includes a Grip-Touch Vacuum Pump to evacuate oxygen from a bottle after a bottle of wine is poured and seals it tight with a special True-Seal™ stopper that prevents oxygen from leaking into the bottle after the seal is made. A unique red indicator shows that the seal is achieved and if at some time the seal has been compromised. Sunset said it was the most effective device of its kind that they have tested. Available at www.savethewine.com from $25.
2013 Sonoma County Harvest Fair to Honor Sangiacomo Family The Sangiacomo family is to receive the Lifetime Contribution to Sonoma County Wine Industry Award this year at the Harvest Fair held in Santa Rosa, California, October 4-6. Sangiacomo Family Vineyards has been one of the top growers in Sonoma County since 1969, with vineyards in Carneros, Sonoma Valley and the Sonoma Coast. The first winery to bottle a vineyard-designated Sangiacomo wine was Gundlach Bundschu according the Press Democrat (September 16, 2013). Currently, there are 76 wineries sourcing grapes from the Sangiacomo family. Visit www.harvestfair.org.
Pinot Noir Vines in Malibu, California Actor and director Emilio Estevez produces wine at Casa Dumetz with his winemaker spouse Sonja Magdevski. Estevez dug up the front and back yard at his Malibu farm and planted 800 Pinot Noir vines including clones 667, 777 and 115. The couple tend the vines themselves and hope to average 50 cases in a good year. The winery also sources other varieties from the Santa Ynez Valley. A tasting room is located in historic Los Alamos. Visit www.casadumetzwines.com.
¡Salud! Oregon Pinot Noir Auction Tickets on Sale Oregon winemakers will debut the 2012 vintage at this benefit for Oregon's seasonal vineyard workers and their families. This event is the only opportunity to acquire unique cuvées made exclusively for ¡Salud!. The Cuvée Tasting and Auction is November 8 at Domaine Drouhin Oregon winery and the Dinner and Auction Gala is in Portland at The Governor Hotel on November 9. For information and tickets, visit www.saludauction.org.
Russian River Valley in San Francisco The Russian River Valley Winegrowers and Uncorked Events present a tasting of Russian River Valley single vineyard wines on Wednesday, October 23, at the General's Residence at Fort Mason. More than 25 winemakers and winegrowers will be pouring small lot, single vineyard wines. Participating wineries include Balletto Vineyards & Winery, Davis Family Vineyards, Inman Family Wines, John Tyler Wines/Bacigalupi Vineyards, Joseph Swan Vineyards, La Crema, La Follette, Siduri, Suacci-Carciere, Thomas George Estates, Valdez Family Winery and Williams Selyem. Complementing the wines will be bites of food and DJ Sol will be spinning grooves. Silent auction items will also be on display, benefiting the Russian River Valley Winegrowers continued efforts to preserve the region's agriculture legacy. Tickets are available at www.singlevineyard.eventbrite.com or visit www.rrvw.org.