Tasting Rooms Threatening to Overtax Healdsburg and Sonoma
It is understandable that residents and lovers of the quaint towns of Healdsburg and Sonoma want to preserve the cherished ambience and historic character that has defined these sleepy but charming farming villages. The problem is that these towns rely on the wine industry and tourism for their very existence, and they are logical locations for wine tasting rooms.
The issue has been debated for some time in both towns. In 2011, the Healdsburg City Council left intact an informal guideline that allows one tasting room or bar per side of each downtown block and voted not to impose new restrictions on tasting rooms in that city.
A recent article in The Press Democrat, "Sonoma identity crisis: too many tasting rooms?," reported that Preserving Sonoma is urging the Sonoma City Council to put a cap of 30 tasting rooms in the city of Sonoma. The concern is that the city will become a monoculture of wine tasting locations and wine bars. A 2012 city survey found 24 wine tasting facilities in the Sonoma Plaza area (Healdsburg, in contrast, had 20 tasting rooms downtown then). Tasting rooms can open in Sonoma without a city use permit, and some have morphed into wine bars, serving wine from several producers. New standards approved by Sonoma's Planning Commission on January 9, 2014, allowed tasting rooms smaller than 1,000-square feet to continue to operate without a use permit while wine bars and tap rooms would need a city approval. This contentious issue is to be discussed further by the Planning Commission and City Council in February.
I recently counted 40 tasting rooms within downtown Healdsburg, three of which offer wines from multiple wineries making a total of 53 wineries. One could spend a week in Healdsburg and not visit even half of the tasting rooms, many of which are owned by wineries specializing in Pinot Noir. Here is a current listing:
Banshee Wines
Blanchard Family Wines
C. Donatiello Winery
Cartograph Wines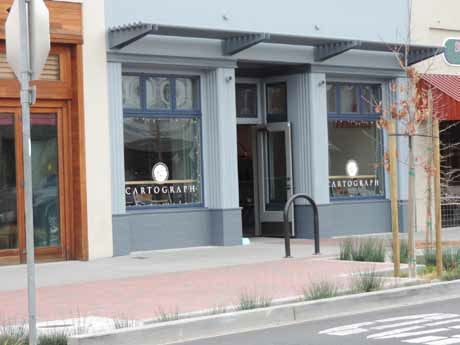 Chateau Felice
Davis Family Vineyards
Domaine St. George
Edmeades
Ferrari-Carano Seasons of the Vineyard
Front Street Wineries (Camellia Cellars, Holdredge Winery, J. Keverson, Kristie Vineyards, Pezzi King Vineyards, Sapphire Hill Winery, Skewis Wines, Teira)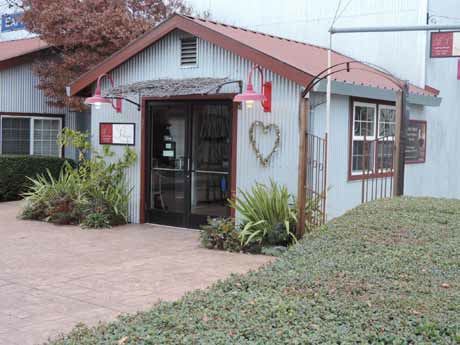 Hauck Cellars
Hawley Winery Tasting Room & Gallery
Hudson Street Wineries (Bluenose Wines, Grove Street, Owl Ridge, Sadler-Wells, Rocking Z Vineyard)
JCB Tasting Room
Kendall-Jackson (Partake by K-J)
La Crema
Longboard Vineyards
Malm Cellars
Manzanita Creek Winery
Mueller Winery
Murphy-Goode
Optima
Portalupi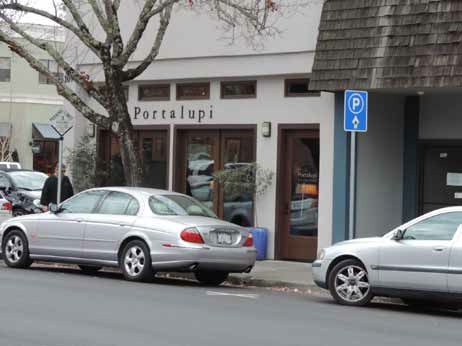 Ramey Wine Cellars
Roadhouse Winery
Rosenblum Cellars
Russian River Wine Co.
Sanglier Cellars
Seghesio Family Vineyards
Selby Winery
Stark Wine Company
Stephan & Walker
Stonestreet
Thumbprint Cellars
Toad Hollow Vineyards
Topel Winery
Valdez
Williamson Wines
Windsor Vineyards
Downtown Sonoma currently has 20 tasting rooms. There is more variety here, with fewer wineries focused on Pinot Noir. Here is a listing:
Adobe Road Wines
Auteur Wines
Bryter Estates
Charles Creek Vineyard
Envolve Winery
Eric K. James
Hawkes Vineyards & Winery
Haywood Estate Winery
Highway 12 Vineyards & Winery
Kamen Estate Wines
Petroni Vineyards
R2 Wine Company
Roche Winery & Vineyards
Sebastiani Vineyards
SIGH
Sojourn Cellars
Spann Vineyards
Two Amigos
WALT Wines
Westwood Winery
My recommendation would be to seek out tasting rooms staffed by the winemaker or winery owner. Their presence often makes for a more informative tasting experience and can lead to a long term allegiance to the winery that is often enjoyable to the wine drinker.