Pinot Briefs —Newsletter 9.38
12th Annual Pinot Noir Summi Want to be a Pinot Noir judge? Pit your palate against the pros by blind tasting and judging 40 top Pinot Noirs. Attend the Pinot Noir Summit in San Francisco on March 9, 2014. Check out the video to see what really happens: www.youtube.com/watch?v=EaaPVyzR73g. PinotFile readers can use the discount code, PSpinot, for a 20% discount on tickets available at www.pinotsummit.com.

World of Pinot Noir A few tickets are still available for this year's World of Pinot Noir, to be held at the Bacara Resort & Spa in Santa Barbara. Attend the Tasting by the Sea on Friday, January 28, or Saturday, March 1, where over 100 producers will be pouring Pinot Noir. At the Hollywood & The Vine Seminar on Saturday, March 1, Sara Schneider, the Wine Director for Sunset Magazine, will lead panelists on an exploration of why Pinot Noir has become such a Hollywood starlet. Taste Pinot Noir along with winemakers and Chris Burroughs who was in the 'Sideways' movie while the manager of the tasting room at Sanford Winery. Frank Ostini from Hitching Post II Restaurant will provide an oak-grilled lunch. For information and tickets, visit www.worldofpinotnoir.com.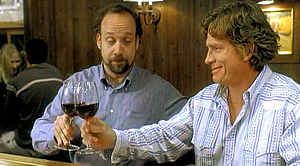 Carneros Wine Alliance Unveils "Voices of Carneros" Campaign The marketing program for Carneros has never been particularly noteworthy of late, but that is about to change. This month, the Carneros Wine Alliance (CWA), a non profit association of wineries and grape growers in the Carneros AVA, announced a new online media campaign called "The Voices of Carneros," and unveiled a new website at www.carneros.com. The campaign is focusing on Carneros Chardonnay in 2014. Next year will be the 30th anniversary of CWA as one of the founding California AVA associations. Carneros is the only California AVA that spans two counties and is a complex appellation deeply rooted in agriculture and history. This cool climate region is influenced by the maritime weather of neighboring San Francisco and San Pablo bays, and has long been known for Pinot Noir, Chardonnay and sparkling wine production. It was the first California AVA to be defined by climate characteristics rather than political boundaries and achieved AVA status in 1983. The first local featured in The Voices of Carneros Campaign is Alison Crowe, winemaker for Garnet Vineyards.
Santa Maria Valley Wine Country Association Disbands At the end of February, the Santa Maria Valley Wine Country Association, a group of vintners who promoted wineries and vineyards in the Santa Maria Valley for over ten years, will disband according to the Santa Maria Sun. The former members will bring their support to the Santa Barbara County Vintners Association and benefit from that organization's promotional programs. The annual Chardonnay Symposium, held the past four years in Santa Maria, was sold to Dolphin Bay Resort & Spa in Pismo Beach.
Record 2013 Harvest The North Bay Business Journal reported that the size and value of the winegrape crop in the North Coast reached new records in 2013, even surpassing the large 2012 crop. Overall, there was about a 1 percent increase in tonnage to 562,000 tons, equating to more than 400,000 more cases of wine according to preliminary figures from the California Grape Crush Report. The winegrape crop statewide increased 5.3 percent in 2013 to 4.23 million tons, topping the previous record set in 2012 of 4.02 million tons. That translates to more than 14 million more gallons of wine from the 2013 crush. Pinot Noir tonnage was increased by 0.8% in Mendocino, 2.5% in Sonoma, and 1.0% in the North Coast compared to 2012. 2013 was also a good year for San Luis Obispo and Santa Barbara County Pinot Noir where a record for tons crushed was set without sacrificing quality.
Domestic Wines Off-Premise Sales Increased by 7% in 2013 According to Jim Gordon of Wines & Vines, off-premise sales finished 2013 at $7.3 billion for the year (IRi figures). Chardonnay and Cabernet Sauvignon were still the No. 1 and No. 2 top-selling varietals off-premises in 2013, but Pinot Grigio/ Gris took over the No. 3 position from Merlot. Pinot Noir enjoyed a 12% increase in off-premises sales and was by far the fastest growing high-priced varietal of 2013 with overall sales up 54%. Gallo, with an estimated volume of 80 million cases, remained the leading producer in California based on U.S. sales volume.
United States Wine Consumption Continues to Rise According to the Wine Market Council's Annual Report, Americans drank 297 million cases of table wine in 2013, an increase of 1.5 million cases over the previous year. 47 percent of buyers consumed budget wines priced less than $10 regularly, while wines priced more than $20 a bottle attracted 34 percent of buyers. Women drank more wine occasionally than men, but an equal number of men and women were frequent wine drinkers. The survey found that the biggest group of wine consumers by generation were Boomers (44 million), Generation X (44 million), and Millennial (70 million). Older Americans consume more wine at home while Millennials drink more wine at bars or restaurants and tend to drink more high-end wine. California ranked first in wine purchases. The popularity of red wines are growing faster than white wines. Sales of Malbec, and sweet and sparkling wines led by Moscato and Prosecco, are gaining significantly. Sales of 3-liter box wine are soaring.
Meet the Masters at Bacara Resort Bacara Resort & Spa, on the bluff and beaches of the Gaviota coast, is opening its famed 12,000 bottle wine cellar to the public for a series of special wine and spirits dinners called "Meet the Masters." These events will be offered the third Thursday of every month in Bacara's Miró Restaurant. The four-course tasting menu will be designed by Miró Chef Johan Denizot and each course will be expertly paired with wine and spirit selections by a master wine or spirit sommelier. Cost by reservation is $150 per person. For additional information and tickets, visit www.BacaraResort.com.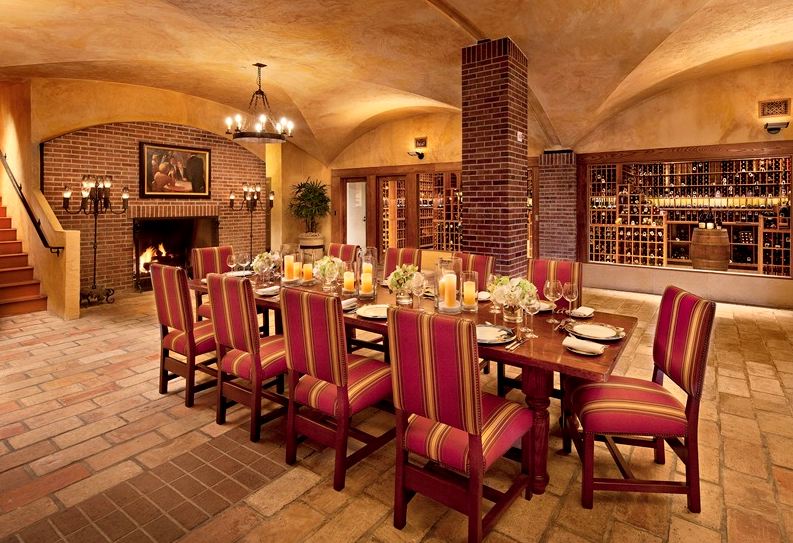 Ken Brown Opens New Tasting Room Ken and Deborah Brown are holding the grand opening of their new tasting room in Buellton on Sunday, February 23. The setting features the photography of renowned talent Randy Leffingwell. Regular tasting room hours are Thursday through Sunday from 11:00 AM to 4:30 PM and by appointment on Mondays. The address is 157 W. Highway 246. Ken will be pouring at this year's World of Pinot Noir Grand Tasting by the Sea on Saturday, March 1, from 3:00 to 6:00.
Talley Offers Wine on Tap Talley Vineyards now offers reusable glass "growlers" that you can fill up at the winery and take home to enjoy. Purchase a Talley growler (1.89 liters or a little over two regular bottles) at the tasting room and fill it up with your choice of wine, then return when you are ready for a refill. The available varietals and blends change seasonally, but special small batches of wine are created just for on-tap customers. Growlers require less packaging, so they are environmentally friendly and create cost savings that are passed along to wine drinkers. Visit www.talleyvineyards.com.
5th Annual Chardonnay Symposium This event has moved from Santa Maria to the Dolphin Bay Resort & Spa in Pismo Beach and will be held May 16-18, 2014. On May 16, there will be a wine country inspired dinner at the Lido Restaurant prepared by executive chefs Maegen Loring and Jacob Moss. The following day is the TCS Seminar, Panel Discussion and Grand Tasting & Silent Auction. The Seminar will be moderated by Steve Heimoff, the West Coast Editor of the Wine Enthusiast, and will include debates on the role of oak, malolactic fermentation, clones and manipulation of Chardonnay wine. The Silent Auction benefits the Cal Poly Wine & Viticulture Program. On May 18, many Central Coast wineries will offer promotions and events. For more information, visit www.thechardonnaysymposium.com.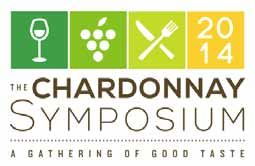 Santa Cruz Mountains Pinot Paradise 2014 The 3-day program presented by the Santa Cruz Mountains Winegrowers Association has been announced. The Wine Technical Session on Friday, April 11, will be titled "A Return to Paradise; Wine Making in a Mountain Terroir." Speakers will be famed Sonoma Coast winegrower David Hirsch and Associate Research Soil Scientist at UCD, Dr. Jean Jacques Lambert. On Saturday, April 12, is the Pathway to Pinot Paradise where the many Pinot Noir producers of the Santa Cruz Mountains will hold open houses and conduct tours. On Sunday, April 13, the Pinot Noir Grand Tasting will feature 35 Santa Cruz Mountains producers pouring over 150 wines. For information and tickets, visit www.scmwa.com.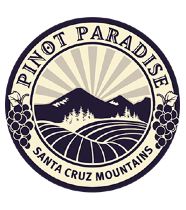 Hedges Taps Large Bottles Instead of Kegs Christophe Hedges of Hedges Family Estate on Red Mountain in Washington State has decided to be the largest 5 liter producer in the world. Large formats have been successful in the off-premise world, but to push the trend to on-premise restaurants and wine bars, Hedges is tapping 5 liters using taps from NitroTap.com. The idea has been introduced to the on-premise arena in a few states, including California, and it is taking off. Who doesn't want to buy a glass of wine from a gorgeous 5 liter bottle standing proud on the bar? The Hedges Family Estate website is www.hedgesfamilyestate.com.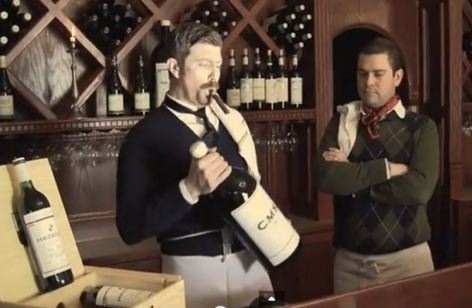 Pinot Classic in Russian River Valley The Russian River Valley Winegrowers (RRVW) are sponsoring the Pinot Classic, a multi day celebration of Russian River Valley Pinot Noir, on Memorial Day Weekend 2014. The three day event includes a Neighborhoods Seminar that explores the different neighborhoods or subregions of the Russian River Valley, Passport to Pinot involving barrel tasting, vertical and library wine tasting, and vineyard tours at more than 30 wineries throughout the Russian River Valley, and the Paulée Dinner with participating wineries that include Arista, Benovia, DeLoach, Hartford Family, Joseph Swan, Kosta Browne, Merry Edwards, and Williams Selyem. Tickets are no available at www.pinotclassic.com.