Pinot Briefs —Newsletter 9.41
Prince Featured on KX 93.5 FM Laguna BeachM Jim Kennedy, The Wine Guy @ The Wine Hour hosted me for a 60 minute conversation about all things Pinot as part of Firebrand media. Listen to the podcast at www.kx.onelaguna.com/show/thewinehour.
SLO Wine Country's "Roll Out the Barrels" San Luis Obispo County launches its 24th Annual Roll Out the Barrels celebration with new events on June 19-22. The celebration is best known for its "Barrels in the Plaza" food and wine event on Thursday, June 19, at Mission San Luis Obispo. Friday night are winemaker dinners, and Saturday and Sunday is "Passport to SLO Wine Country Weekend where event ticket holders visit area wineries all day and enjoy complimentary tastings, music, light bites and discounts on wine. New this year is "Barrel Sample Sunday," where attendees can taste upcoming releases from barrels at member wineries. Throughout the weekend, each winery will also be selling a new "6-Pack Sampler," that includes six wines that best represent each winery's offerings and style at a special price. Roll Out the Barrels ticket holders will enjoy a 10 percent discount to the "Summer Krush" concert presented by The Krush 92.5 FM and Otter Productions at the Avila Beach Resort. A SLO Wine Country Summer Krush Wine Tasting Lounge will precede the concert from 1:30 p.m. to 3:30 p.m. For information and tickets, visit www.slowine.com.
Russian River Valley Pinot Classic Presented by the Russian River Valley Winegrowers over Memorial Day weekend, May 24-26, this event offers a "Neighborhoods of Russian River Valley Seminar," a Passport to Pinot Barrel Tasting from more than 30 Russian River Valley wineries, a Paulée dinner hosted by Jean Charles Boisset at DeLoach Vineyards with participating wineries including Arista, Benovia, DeLoach, Joseph Swan, Hartford Family, Kosta Browne, Merry Edwards, Thomas George, and Williams Selyem. A VIP option is also available that includes a VIP reception at Kosta Browne winery on May 23. ******SPECIAL OFFER for PinotFile readers: 4 free tickets to the Passport to Pinot Barrel Tasting on May 24 and 25 (tickets are normally $65 per person). Use this code at www.pinotclassic.com to redeem up to 4 tickets: PRINCEPP14. Participating wineries for Pinot Barrel Tasting: Ancient Oak Cellars. Bacigalupi Vineyards, Balletto Vineyards & Winery, Bucher Vineyard, C. Donatiello Winery, Carrozzi Vineyard, Cartograph Wines, Christopher Creek Winery, DRNK Wines, Dutton Estate Winery, Dutton-Goldfield Winery, Emeritus Vineyards, Forchini Winery & Vineyards, Gary Farrell Vineyards & Winery, Gordian Knot Winery, HANNA Winery & Vineyards, Hartford Family Winery, Harvest Moon Estate & Winery, HKG Estate Wines, Hop Kiln Vineyards, Joseph Swan Vineyards, JW Vineyards, La Crema, La Follette, Lauterbach Cellars, Lost Canyon Winery, Matrix Winery, Merriam Vineyards, Moshin Vineyards, Mueller Winery, Russian Hill Estate Winery, Russian River Vineyards, Siduri Wines, Sonoma-Cutrer Vineyards, Thomas George Estates, Valdez Family Winery, Viszlay Vineyards & Family Winery, and VML Winery.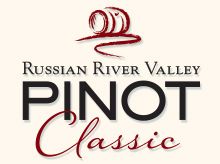 Key To Wine Country Weekend A new experience weekend in Santa Barbara Wine County June 20-22. Attend a blending session, sample soon-to-be-released wines from barrel, enjoy a lakeside picnic, taste library wine verticals, meet winemakers in their cellars, and walk the vineyards. Keys to the event are $100 per person and are limited to 500 keys sold. Many events are included with a key purchase. Participating wineries include Ampelos Cellars, Andrew Murray, Buttonwood Farm Winery & Vineyards, Cold Heaven, Dierberg & Star Lane, Imagine Wine, Larner Vineyard, Melville, Presqu'ile, Samsara, Riverbench, Solomon Hills, Summerland Winery, Zaca Mesa and Zotovich Cellars. Visit www.sbccountywines.com. Request a free touring guide also at this link.
Santa Barbara County Celebration of Harvest Reserve October 10-13 for four days of winemaker dinners, special tastings and offerings, tasting room open houses and the Celebration of Harvest Festival featuring more than 100 winery members of the Santa Barbara County Vintners' Association pouring alongside regional food purveyors. The Festival is being held this year at the historic Old Mission Santa Ines in downtown Solvang. Tickets are now on sale with early bird pricing at www.sbccountywines.com.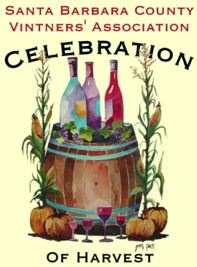 Ponzi Unveils Sparkling Grape Juice Ponzi Vineyards has debuted a small production sparkling grape juice Mother's Day weekend made from 100% Gewürztraminer. Cugini ("cousins" in Italian), is the brainchild of second generation winery owners, sisters Luisa and Maria Ponzi. The inspiration for the bottling came from their children. At family events, they thought everyone should have a special beverage in hand to toast with. Only 100 cases will be sold at the three Ponzi Vineyards tasting rooms in Sherwood, Dundee and Beaverton. For more information visit www.ponziwines.com.
Domaine Drouhin Oregon Debuts Edition Limitée On May 17, DDO will hold the first Edition Limitée celebration as the first opportunity to taste the 2012 Edition Limitée (EL) Chardonnay and the 2011 EL Pinot Noir. The EL Chardonnay is produced from 100% Dijon clones grown on the Drouhin Family Estate in the Dundee Hills. These vines are some of the oldest Dijon clones on the Estate. The wine is whole cluster pressed, barrel fermented, and after 11 months in barrel, Véronique selects her favorite four barrels. Visit www.domainedrouhinoregon.com.
Sonoma County Committed to be First 100% Sustainable Wine Region The Sonoma County Winegrowers (SCW) recently announced that Sonoma County is committed to becoming the nation's first 100% sustainable wine region through a three-phased program to be completed within the next five years. The SCW represents 1,800 wine growers throughout Sonoma County. There are currently 59,218 acres in Sonoma County planted to vineyards, which accounts for 6% of Sonoma County's total acreage. More than 40% of Sonoma County's vineyards are less than 20 acres and 80% are less than 100 acres. The Sonoma County wine industry had a $13.4 billion impact in 2012, providing 54,297 full-time equivalent jobs.
Oregon Wines Fly Free on Alaska Airlines in 2014 In honor of Oregon Wine Month (May), the Oregon Wine Board, Travel Oregon and Alaska Airlines have partnered to bring back the Oregon Wines Fly Free Program for one year. Visitors traveling from Oregon beginning May on Alaska Airlines, can check a case of Oregon wine for free. More than 250 wineries joined the program in 2013. Oregon is the first state to partner with an airline on a statewide wines fly free program. In addition, passengers showing their Alaska boarding passes within a week of their arrival to Oregon will receive complimentary tastings at any of more than 300 participating Oregon wineries.
Wine Museum Planned A planned 15,000-square-foot wine museum will be located in downtown Santa Rosa in the former AT&T telephone switching building fronting on Third Street across from Courthouse Square. The venue will have 5,000 square feet of exhibits, and a 2,000-square-foot tasting room for sampling from a rotating list of 40 to 60 wines on tap and 10 to 20 by the bottle. There will be interactive sensory experiences, and demonstrations of how different types of oak and levels of toasting affect the flavor of wines. The plans also call for a 6-seat theater, meeting rooms, a wine library and bookstore, and a commercial kitchen for preparing food for food and wine pairings. 50,000 visitors are projected to visit each year. Visit www.californiawinemuseum.org.