Formaglini Vineyards
I recently discovered a nearby Oregon winery owner residing in Orange County, California who has sought success with Oregon Pinot Noir. David de Lancellotti is a very animated and passionate wine lover who has an interesting story to tell behind his inaugural release of 2012 Formaglini Vineyards Chehalem Mountains Willamette Valley Pinot Noir.
David grew up in a traditional Italian immigrant family living in Orange County where wine was always on the dinner table. As he pursued a career in the tech industry and raised a family, he maintained a close relationship with his Italian heritage, visiting Italy annually with his family. There he developed a respectful friendship with a number of Italian winemakers, and acquired expertise in Italian wines and wine growing practices.
On a visit to the Willamette Valley to see his brother Paul, who has had success with his own de Lancellotti Family Vineyards, David spied an abandoned Christmas tree farm for sale in the Chehalem Mountains. It was adjacent the well-known Calkins Lane Vineyard owned by Adelsheim Vineyard, and seemed like an ideal site for growing Pinot Noir. David saw more than a potentially producing vineyard, viewing it as a family project able to provide a legacy connecting his past with the future. He planted his first 3 acres of Pinot Noir there in 2007 in what is known as the La Quercia block.
For his winery, David chose the name Formaglini, the maiden name of his paternal grandmother who was from La Quercia, Italy, a small village south of Bologna populated with many native oak trees. La Quercia translates to oak in Italian. It followed that David created a winery logo containing a leaf from an oak tree to honor his family tradition and his Italian roots.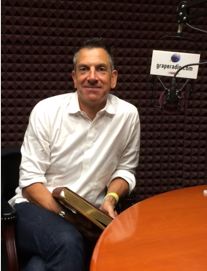 Although David is a professed lover and collector of Italian wines, he has also been drawn in by Pinot Noir. He told me, "I always look for a wine that balances minerality with tannins, acidity and texture. Oregon was an easy call because it is a world-class wine region where I can make this type of wine that I love." David has not shed his Italian leanings completely because he has also planted Lagrein, the Italian red grape variety native to the valleys of South Tyrol in northern Italy. Only tiny amounts of this variety have been planted in the Umpqua Valley region of Oregon, so this remains an intriguing experiment.
The ideal 2012 growing season has resulted in remarkably good Oregon Pinot Noir, boosting the interest in the introductory Formaglini Vineyard Pinot Noir release. David waited five long years before releasing his first wine since the harvested grapes did not meet his stringent quality demands until the 2012 vintage.
His vineyard is biodynamically and dry-farmed under the direction of noted Oregon viticulturist Sterling Fox, but David plays an active role in the vineyard management, traveling to Oregon every three to four weeks from his home in Santa Ana to walk the vineyard land and kick some dirt. He is also intimately involved in the winemaking. The planted clones are 777, "828," 115 and Pommard, which are tightly spaced (2,000 vines per acre). All clones are blended in the inaugural Pinot Noir release.
Visit the informative website at www.formaglinivineyards.com for more information on David, his family's history, his vineyard, and his future plans to modestly increase production. The wine is distributed locally in Santa Ana, California, to some retailers in Oregon, and is sold on the winery's website.
2012 Formaglini Vineyards La Quercia Block Chehalem Mountains Willamette Valley Pinot Noir
12.5% alc., 100 cases, $42. Aged in 50% new French oak barrels. · Moderately deep Bing cherry color in the glass. This medium weight wine has plenty of concentration to satisfy, with both a fruity (black raspberry, boysenberry) and savory (herbs, bramble) component. The nose draw you in with bright aromas of dark berry compote, forest floor and spicy herbs. The wine is elegant, with a silky texture, supple tannins, and enough juicy acidity to make you want to take another sip. It holds up nicely over time in the glass, and finishes with good exuberance. Score: 90