2015 IPNC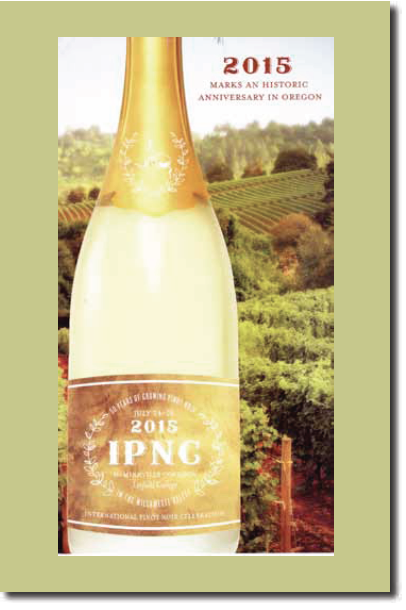 The 29th Annual International Pinot Noir Celebration (IPNC) will be held July 24-26 on the bucolic campus of Linfield College in McMinnville, Oregon. Every year, over 700 pinotphiles from all over the world converge to revel in their beloved indulgence. No homework or written tests, and no dreadful lectures at 8:00 A.M. in the morning. Just an abundance of great Pinot Noir offered by 70 of the world's greatest Pinot Noir producers, paired with the delicious farm-to-table bounty of Oregon prepared by more than 60 of the Pacific Northwest's most talented chefs, and plenty of joie de vivre.
The 3-day weekend experience includes tastings, seminars, vineyard tours, and alfresco meals, all presented in a relaxing and festive atmosphere. IPNC really knows how to throw a great party! This year the celebration focuses not only on Pinot Noir, but Champagne and sparkling wines from across the globe. This is only fitting, as the Willamette Valley celebrates 50 years of growing Pinot Noir.
The event will begin at the Grand Seminar, where attendees will learn how sparkling wines are made and taste a Champagne flight of three single-varietal bottlings, crafted from Pinot Noir, Pinot Meunier and Chardonnay. A "dosage trial" will follow, leading to an understanding of how this step transforms texture, balance, and the final expression of the wine. After that, enjoy an array of bubbles as you listen to the producers who made the wines. Lastly, raise a glass filled with a surprise wine, only to be unveiled at the IPNC, to toast the 50 years of growing Pinot Noir in the Willamette Valley.
There will be plenty of Pinot Noir as well and winemakers featured in engaging seminars among an array of "classes" as part of the "University of Pinot." Visit www.ipnc.org to confirm your place at the celebration.