Sips of Recently Tasted Pinot Noir
August Briggs, Calistoga
Collette and Matthew Gacso bought the August Briggs winery from August Joe Briggs in 2011. As former employees, they have strived to keep the style and vineyard selections as close to the same as possible. Joe's nephew, Jesse Inman, is the winemaker. Visit www.augustbriggswinery.com.
2012 August Briggs Dijon Clones Napa Valley Pinot Noir
14.2% alc., 181 cases, $40. Sourced from Green Island Vineyard located in the very cool southern end of the Napa Valley. 100% de-stemmed, 2-day cold soak, inoculated with Assmanhausen yeast. Inoculated malolactic fermentation, aged 9 months in 100% French oak barrels, 30% new and 70% two and three-year-old. Unfined and unfiltered. · Light cherry red color in the glass. Subdued aromas of black cherry and spice, with mid weight flavors of red cherry and cranberry. Forward drinking with soft tannins and well integrated oak. Not complex, but very easy to like. Score: 89
2012 August Briggs Russian River Valley Pinot Noir
14.5% alc., 200 cases, $38. Sourced from Dutton- Lorenzo Vineyard located in the Green Valley of Russian River Vally. 100% de-stemmed, inoculated primary and secondary fermentation, aged 9 months in French oak barrels, 30% new and 70% two-year-old. Unfined and unfiltered. · Moderately light reddish purple color in the glass. Expressive aromas of Bing cherry, raspberry, cola and baking spices. The bright core of cherry fruit is luscious and ripe, holding court on the palate while subtle oak sings in the background. A harmonious wine that is stereotypical of Russian River Valley Pinot Noir at its best. Score: 90
2012 August Briggs Napa Valley Pinot Meunier
14.5% alc., 200 cases, $40. Sourced from Frediani Vineyard in Calistoga. 100% de-stemmed, 2-day cold soak, inoculated with Assmanhausen yeast. Inoculated for malolactic fermentation, aged 9 months in French oak barrels, 25% new, and 75% two and three-year-old. Unfined and unfiltered. · Medium reddish purple color in the glass. Shy aromas of red fruits and balsam lead to a cherry dominated wine accented with hints of purple fruits and oak. The wine is smoothly textured with suave tannins, and very drink able, but not particularly complex. Hard to tell this from a Pinot Noir in a blind test. Score: 88
Bailiwick Wines, Sonoma
Two more 2012 releases from Bailiwick. The Sonoma Coast, Borderline Marin County and Sangiacomo Sonoma Coast Pinot Noirs were reviewed in November 2014. The winery founders are brothers Paul and Bryan Vais who are natives of the San Francisco Bay area. They made wine in their garages for 25 years before starting a commercial label. The winery launched with the 2009 vintage with resounding success. Visit www.bailiwickwines.com.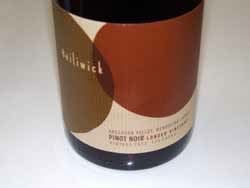 2012 Bailiwick Londer Vineyard Anderson Valley Pinot Noir
14.5% alc., pH 3.65, TA 0.61, 175 cases, $38. Clones are 115 and 777. Aged 16 months in French oak barrels, 37% new. · Moderately light cherry red color in the glass. The nose is deeply perfumed with fresh cherry aromas as wine cave and sous bois play in the background. Delicious spiced cherry flavor that attacks with purpose and finishes with uncommon intensity. The wine has impeccable balance with modest tannins and integrated acidity. Additional time in bottle has benefited this wine. It's cherry season now, so this is an appropriate homage to spring. Score: 94
2012 Bailiwick Silver Pines Vineyard Sonoma Mountain Pinot Noir
14.5% alc., pH 3.68, TA 0.60, 325 cases, $38. This vineyard was planted by owners Norma and Carole Silverman in 2000. It overlooks Bennett Valley at an elevation of 900 feet. Volcanic, low vigor soils. Clone 115. Aged 17 months in French oak barrels, 36% new. · Moderately light reddish purple color in the glass. This wine is a nice contrast to the Londer Vineyard bottling. It is more full-bodied, more rustic and more tannic, and takes more time to open in the glass, yet it is almost equally satisfying. Black cherry is the aromatic and flavor theme, persisting through a very lengthy and mildly astringent finish. Bright acidity lifts the wine's fruit load. I would decant or wait another year or two for this one to be fully committed, but its hard to complain now. Score: 93
Bravium Vineyards & Winery, San Francisco
Bravium translates from Latin as "reward, prize or gift." Proprietor and winemaker Derek Rohlffs founded Bravium in 2007 to produce terroir-driven Pinot Noir and Chardonnay wines from coastal California vineyards in Anderson Valley, Mendocino Ridge, Napa and Sonoma Carneros, Santa Cruz Mountains, Santa Lucia Highlands, and Sonoma Coast AVAs. Wines are sold direct to mailing list members and to select retail stores and fine restaurants. The wines have a distinct style, featuring significant oak overlay, fruit-driven flavors, and high acidity. Visit www.bravium.com.
Charles Heintz Vineyards & Winery
The Heintz family bought the Heintz Ranch land in 1912 and planted apple orchards there in 1914. In the mid-1980s, vineyards were established. Charlie and Karen Heintz are the third generation to farm this land which is now planted to Pinot Noir, Chardonnay and Syrah. The property is uniquely located in three appellations: Sonoma Coast, Russian River Valley and Green Valley. Hugh Chapelle has been the winemaker since the 2012 vintage and with him on board the wines have been superb. To commemorate the 200th anniversary in 2014 the estate wines are named after family members who have been instrumental in keeping the Heintz legacy alive. A second 2013 estate Pinot Noir will be released from the Swan clone planting exclusively and will be reviewed when released. Visit www.heintzvineyards.com.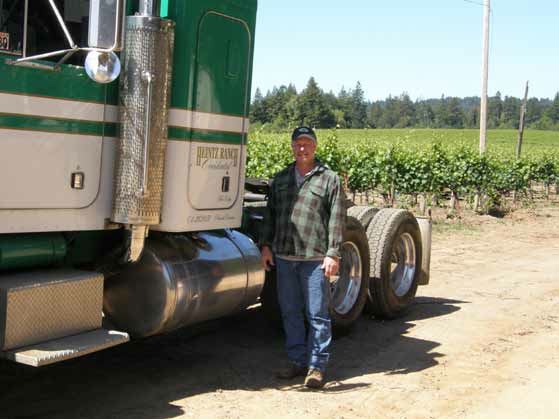 2014 Charles Heintz Sonoma Coast Rosé of Pinot Noir
14.0% alc., pH 3.36, TA 0.65, RS 0.1%, 250 cases, $19. This rosé is made from Dijon clone 113 farmed intentionally for a rosé wine. Aged 4 months on lees with no stirring in neutral French oak barrels and 60-gallon stainless steel drums. · Moderate pinkish red color in the glass. Highly fragrant with scents of cranberry, orange peel, marzipan and vanilla. Soft and smooth with good richness of flavor on the palate, offering tastes of strawberry, cranberry and peach. Thoroughly satisfying, with a dry, somewhat lengthy finish. Score: 90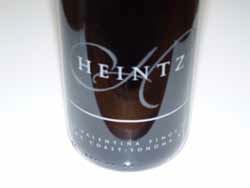 2013 Charles Heintz "Valentina" Sonoma Coast Pinot Noir
13.5% alc., pH 3.74, TA 0.54, 100 cases, $48. This wine is named after, and is a tribute to, Charles Heintz's grandparents who first settled Heintz Ranch in 1912. This is a blend of clones and field selections grown on the Heintz Estate. Aged 11 months sur lie in 100% French oak barrels, 40% new. · Moderately light cherry red color in the glass. Aromatically pleasing, with scents of strawberry, cranberry, cherry, and sandalwood. Middleweight flavors of red berries and cherry are complimented by a welcome touch of spice and oak. Composed in a soft, seamless and easy to like format, the wine finishes with plenty of upbeat, red fruit goodness. Score: 90
Decoy Wine Company, St. Helena
Decoy, part of the portfolio that includes Duckhorn Vineyards, Paraduxx, Goldeneye, and Migration, offers affordable, and remarkably good wines despite very large production. The current winemaker is Dana Epperson, who previously was in charge of grower relations at Artesa Vineyards & Winery where she oversaw almost 25 different properties. At Artesa, Dana was mentored by Artesa winemaker, and former Duckhorn Vineyards winemaker, Mark Beringer. Dana says, "In a way, I studied the Duckhorn Wine Company style before I ever came to Decoy." Grapes are picked a little earlier to preserve fresh varietal notes. The wines are widely distributed to retailers and restaurants. Visit www.duckhorn.com.
2013 Decoy Sonoma County Pinot Noir
13.5% alc., 52,200 cases, $25. Predominantly from the Russian River Valley and Carneros, and includes acclaimed vineyards such as Sangiacomo and Dutton Ranch. As many as 70 Pinot Noir fermentations are performed each vintage, and the wines are aged in a modest 25% new French oak barrels. · Moderate reddish purple color in the glass. The nose is more woodsy than fruity, with aromas of dark cherries and raspberries overlain with prominent oak toast and spice. Easy to like, with a smooth and silky demeanor, modest tannins, and a tasty core of black cherry and black raspberry fruit. A dependable daily Pinot drinker that will work nicely with a range of foods. Impressive quality at this large production level. Score: 87
Frank Family Vineyards, Calistoga
Rich Frank, former President of Disney Studios, and Emmy-award winning journalist Leslie Frank own this winery which produces wines from 380 acres of estate vineyards spread throughout the Napa Valley. The winemaker is Todd Graff. This year, Frank Family Vineyards received Napa Green certification for both its vineyards and its winery. Additionally, the winery received the award for "Best Napa Winery" for the sixth year in a row from the "Bay Area A-List" San Francisco City Voter polls. Visit www.frankfamilyvineyards.com. The estate Lewis Vineyard is located in Napa-Carneros, near the shores of San Pablo Bay. It was purchased by Rich Frank in 2000, and named for Paul Frank's son, Lewis. It consists of 86 acres of rolling hills, with 58 acres planted to Chardonnay and 10 acres to Pinot Noir. Soils are primarily shallow and dense clay loam.

2013 Frank Family Vineyards Carneros Pinot Noir
14.5% alc., pH 3.68, TA 0.61, 5,000 cases, $35. Aged 20 months in 100% French oak barrels, 33% new, 67% once and twice-filled. · Moderate reddish purple color in the glass. Captivating aromas of black cherry, black raspberry and spice initially, fading some over time in the glass. An elegant offering featuring very ripe cherry and berry fruit flavors with underlying hints of spice, savory mushrooms and toasty oak. Eminently like able and approachable. Score: 89
2013 Frank Family Vineyards Reserve Lewis Vineyard Carneros Pinot Noir
14.5% alc., pH 3.58, TA 0.59, 1,000 cases, $65. Clones 115, 667, and 777. Aged 19 months in 100% French oak barrels, 50% new and 50% once-filled. · Moderately dark reddish purple color in the glass. The nose opens reluctantly over time to reveal ever-expanding aromas of plum, dark berry jam, black raspberry preserves, and BBQ rub spices. An opulent, full-bodied wine with deep berry and cherry flavors that fill every nook and cranny in the mouth. The oak is beautifully integrated, offering a pleasurable seasoning. The luscious fruit really taps into the brain's pleasure centers and provides waves of goodness that last and last on the finish. Score: 93
Longoria Wines, Los Olivos
Veteran winemaker Richard Longoria established Longoria wines in 1982, but has worked in the Santa Barbara County wine industry since 1976. He became the winemaker for J. Carey, and later The Gainey Vineyard in 1985, leaving that steady employment in 1997 to devote his full energies to Longoria Wines. In 1998, he moved his winery operation into the "Lompoc Wine Ghetto," the first winery to be established in Lompoc. In 2014, Rick moved into a new winery on the site of Lompoc's historic JM Club, with the Longoria Winery Tasting Room located in the former club house. Pinot Noir is sourced from several notable vineyards in Santa Barbara County and the estate Fe Ciega Vineyard established in 1998 at the western end of the Sta. Rita Hills AVA at the end of Sweeney Road. Total production averages 3,000 cases, with wines handcrafted in small quantities ranging from 50 to 700 cases. Visit www.longoriawine.com.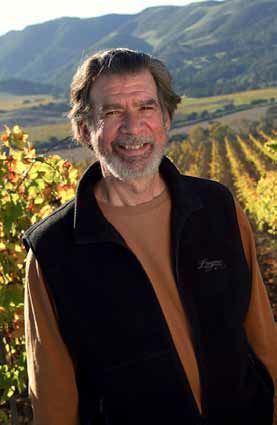 Raptor Ridge Winery, Chehalem Mountains
Founded in 1995 by Scott and Annie Shull, Raptor Ridge Winery is celebrating its 20th anniversary this year. The winery is named for its location on a ridge in the Chehalem Mountains AVA which is a haven for native raptors. Known for single-vineyard Pinot Noirs sourced from a rich tapestry of select Willamette Valley sites (up to 12 in a given vintage), and the 18-acre estate Tuscowallame Vineyard planted predominantly to Pinot Noir with 1.5-acres of Grüner Veltliner. Scott Shull is the winemaker, assisted since 2008 by Kevin Wiles. Visit www.RaptorRidgeWinery.com.
2012 Raptor Ridge Estate Chehalem Mountains Oregon Pinot Noir
14.1% alc., $45. Sourced from the estate Tuscowallame Vineyard (means "where the owls dwell"). · Moderate reddish purple color in the glass. The nose offers pleasing aromas of cherry preserves, balsam and peat. The light to medium weight flavors of black cherry and strawberry are simple and forward, framed by a hint of oak and back by supple tannins. An elegant wine that aims to please. Score: 87
2013 Raptor Ridge Willamette Valley Barrel Select Oregon Pinot Noir
12.5% alc., $30. Aged 9 months in French oak barrels, 25% new. · Light cherry red color in the glass. Toasty oak dominates the cherry and strawberry fruits in this wine. Juicy and fresh on the palate, with mild fine-grain tannins and a tart cherry finish. The fruit is a bit austere, even under ripe, with an herbal vein in the background, allowing oak to dominate. Score: 87
Siduri Wines, Santa Rosa
Siduri Wines was acquired by Jackson Family Wines earlier this year. Adam Lee stayed on as winemaker and the winery will continue to function at its current urban warehouse facility in northwest Santa Rosa. where production has increased to 25,000 cases annually. The Lees decided it was a good time to sell as they wanted more time to spend with their three children. An added bonus will be access to the many Kendall-Jackson vineyards in Oregon and California. Visit www.siduri.com.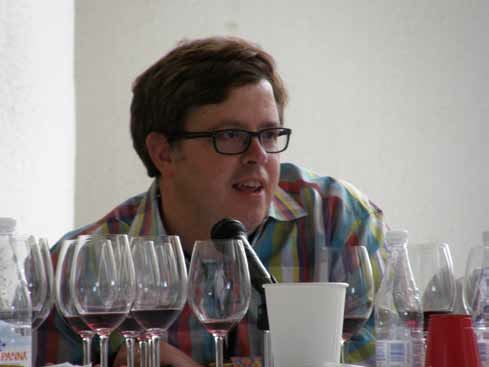 SPELL Estate, Sebastopol
This Pinot Noir specialist owned by Bill and Tiki Spell offers wines crafted by Andrew Berge, a German expatriot who learned his winemaking with stints in Germany, New Zealand and California. Grapes are sourced from some of California's most outstanding coastal vineyards in Sonoma County and Mendocino County. Visit www.spellestate.com. I found the 2013 wines to consistently offer excellent balance. Some excellent Pinot Noirs from the 2012 vintage are also still available on the website.
Waxwing Wine Cellars, Belmont
Winemaker Scott Sisemore is proud of his latest Pinot Noir Rosé which is a dedicated rosé project and not a bleed or saignée to enhance Pinot Noir lots. Grapes were harvested from Blair Vineyard in the Arroyo Seco AVA at a relatively low Brix (21º-22º). The grapes were whole cluster pressed without going through a crusher/ de-stemmer. The juice was fermented very cool in 70 gallon stainless barrels on the cellar floor. The photo below shows a glass of fermenting rosé juice which is very cloudy due to the enormous amount of yeast cells actively fermenting sugar to ethanol. In the background is a standard Pinot Noir fermentation with the skins fermenting with the juice to extract color and phenolic material. After fermentation, the rosé wine is racked off the fermentation lees, a touch of sulfur dioxide is added to prevent secondary malolactic fermentation and the barrels are stoppered for aging before bottling in early spring. On the way to bottle, the wine is sterile filtered to prevent a secondary fermentation in the bottle.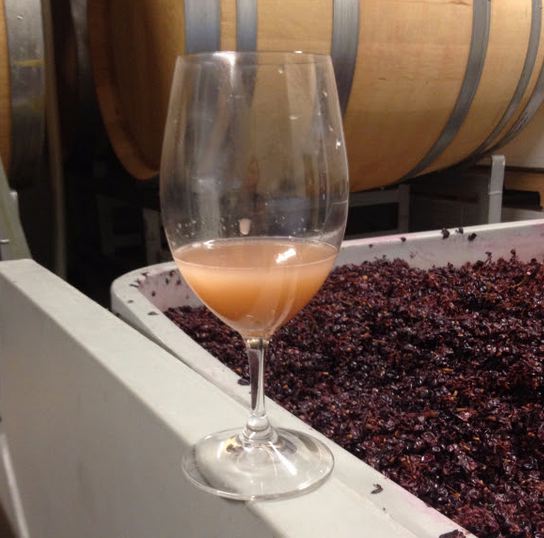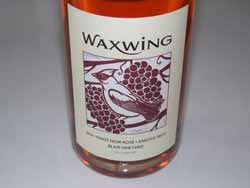 2014 Waxwing Blair Vineyard Arroyo Seco Pinot Noir Rosé
13.1% alc., 86 cases, $23. Released April 2015. Dijon clones. Aged 7 months in stainless steel. · Light pinkish orange color in the glass. Aromas of nectarine, strawberry, raspberry, blood orange, and dried herbs are replicated in the flavors. Impressive complexity with good polish and harmony, finishing with a good cut of acidity. A highly enjoyable rosé that hopefully won't be sold out by the time you read this. Score: 91
Winter's Hill Vineyard, Lafayette, Oregon
The 35-acre Dundee Hills estate vineyard is south facing, at an elevation of 525-730 feet elevation. Planted to Pinot Noir, Pinot Blanc and Pinot Gris, It is bordered on the East by Domaine Serene, on the South by Stoller Family Estate, and on the North by Vista Hills. Soils are volcanic Jory. The estate has been Certified Sustainable and SalmonSafe since 1999. All Winter's Hills wines are from the estate vineyard. Visit www.wintershillwine.com.

2014 Winter's Hill Vineyard Dundee Hills Willamette Valley Dry Rosé of Pinot Noir
259 cases, $19. Grapes are whole cluster pressed with the fruit remaining on the skins a short time to extract color and tannins. Fermented in neutral French oak barrels. · Moderate pinkish orange color in the glass. Inviting aromas of fresh crushed strawberries and wooded forest after a rain. Welcoming body and attack, with hi-tone flavors of red berries, apple and poached pear. Noticeable fruit intensity on the finish that is dry, crisp and vivid. Impressive. Score: 90
2012 Winter's Hill Estate Dundee Hills Willamette Valley Pinot Noir
14.0% alc., 250 cases, $39. 100% destemmed, fermented in small, 1.5-ton open-top fermenters. Aged 24 months in French oak barrels, 20% new. · Moderately light reddish purple color in the glass. Lovely perfume of fresh cherries, rose petal and bark. The mouth filling, darker cherry fruit is nicely spiced, with some added hints of red berries and sweet oak. The tannins and acidity are well balanced, and there is good intensity of red fruits on the finish. Nicely composed and easy to like. Score: 90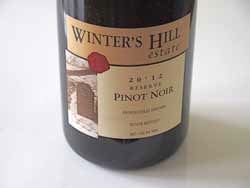 2013 Winter's Hill Estate Reserve Dundee Hills Willamette Valley Pinot Noir
14.0% alc., 150 cases, $65. A barrel selection from estate vineyards. 100% de-stemmed, aged 24 months in French oak barrels, 20% new. · Moderately light cherry red color in the glass. Subdued, but pleasing aromas of cherry and potpourri. A refined and sophisticated bottling featuring mid weight flavors of red cherries and raspberries with a substantial but not imposing tannic backbone and a good acidic underbelly. Impressive intensity that lasts through a generous finish that won't let go. Enjoyable now, but will benefit from more time in bottle. Much to admire. Score: 91
More
2012 Jeff Gordon Sonoma Coast Pinot Noir
14.5% alc., pH 3.62, TA 0.59, 196 cases, $52. Released June 15, 2015. Sourced from Dutton-Lorenzo Vineyard in the Green Valley of Russian River Valley. Aged 9 months in 100% French oak barrels, 35% new. · Moderately light cherry red color in the glass. This is a very appealing wine that reflects its cool climate Green Valley origins. Highly fragrant scent of red cherries, spice and sandalwood that holds up over time in the glass. Elegant and refined, with pleasing flavors of cherry and cranberry touched by tobacco oak. Soft in the mouth with suave tannins and balanced acidity. Do I dare say, "racy?" Score: 91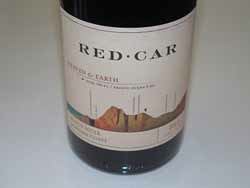 2013 Red Car Heaven & Earth Sonoma Coast Pinot Noir
13.6% alc., pH 3.70, TA 0.55, 570 cases, $68 (sold out). Sourced from Bohemian Station Vineyard located on a south-facing hillside in a valley, just east of Occidental. The site is notable for its "cool sunshine." Calera and Dijon "828." 15% whole cluster, wild yeast fermentation. Aged in French oak barrels for 12 months, 25% new and 75% neutral. · Moderately light reddish purple color in the glass. Nicely perfumed with aromas of black cherry, plum, spice and rose. Delightful flavors of purple berries, plum and spice are accented with a hint of oak and forest floor. The velvety texture is very seductive, the tannins are firm but not hard, and the finish offers plenty of length. Score: 92