Cohn Vineyard
This vineyard (not to be confused with the Cohn Vineyard at BR Cohn Winery in Glen Ellen) was originally planted by Enid Sales, an architectural historian, preservationist and contractor renowned for restoring Victorian homes in San Francisco, and her partner in 1970. They chose the unlikely pairing of Pinot Noir and Zinfandel since that is what they liked to drink. 6.19 acres were planted on a rocky hillside to a massale selection of Pinot Noir, likely Martini and Pommard on St. George rootstock with 11' x 9' spacing, and 3.66 acres of Zinfandel.
The second owners of the vineyard were Arne and Tekla Cohn of Berkeley, California, who acquired the property in the early 1980s, lent the vineyard its name, and planted an additional 5.11 acres of Zinfandel in 1986. They established the vineyard's reputation for producing exceptional fruit.
Joe Anderson and Mary Dewane, proprietors of Benovia Winery, acquired the Cohn Vineyard in 2002 and planted an additional 2.64 acres of Pinot Noir in 2009. Today, Benovia Winery farms about 9 acres of Pinot Noir and 8.7 acres of Zinfandel.
The vineyard is part of a 55-acre ranch on a beautiful site at 700 feet elevation, framed by redwood forests, with expansive views of the Russian River Valley below. Located in the far northwestern corner of the Russian River Valley and technically not in the Russian River Valley AVA, the vineyard has always been dry farmed and was difficult to establish because of the lack of water. The vines struggle to produce in a low vigor, iron-rich soil of clay loam, known as 'Terra Rosa" for its intense red color, mixed with cobblestones and quartz (see photo below). Yields average a meager 1.0 to 1.5 tons per acre.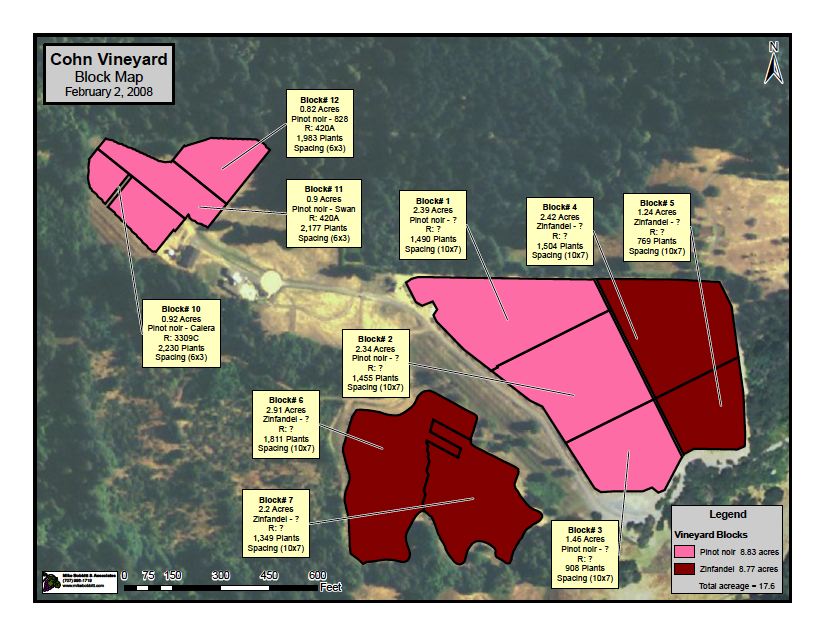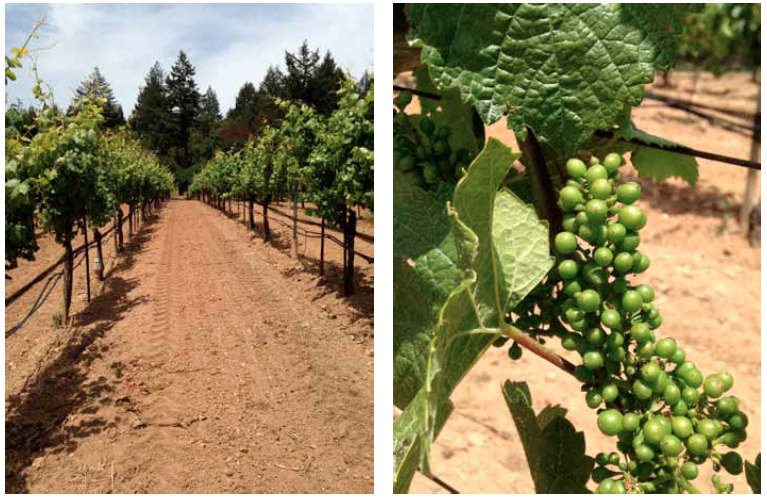 For about five years, the Cohns sold grapes to Hop Kiln Winery. The first Cohn Vineyard Pinot Noir bottling that Benovia Winery winemaker Michael Sullivan is aware of was the 1981 Hop Kiln Winery Russian River Valley Pinot Noir, but it was not vineyard designated. Subsequently, winemaker Burt Williams, who was friends with the winemaker at Hop Kiln Winery, became aware of Cohn Vineyard. Burt waited until the contract with Hop Kiln Winery expired, and began to source grapes from Cohn Vineyard beginning in 1987. The vineyard's grapes were usually blended into the Russian River Valley and Sonoma County bottlings at Williams Selyem, but a vineyard-designated Cohn Vineyard Pinot Noir was produced in 1988 and 1993. Burt dropped the vineyard in 1995 when owner Arne Cohn put in drip irrigation and over watered the vineyard.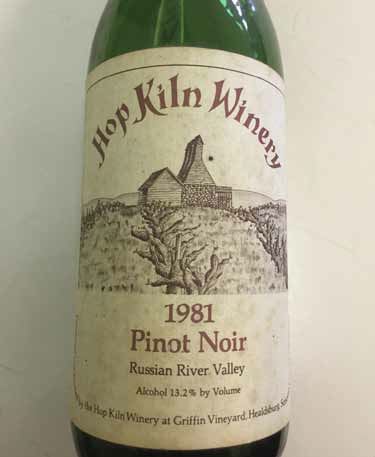 Mary Brogan, Burt Williams' daughter, sourced grapes from Cohn Vineyard in 2004, 2005 and 2006, vineyard designating the 2004 wine and blending it into her Russian River Valley blend the other two vintages.
A little-known bit of trivia is that Kosta Browne made its first commercial Pinot Noir from Cohn Vineyard in 2000. While working at Deerfield Ranch Winery in Sonoma Valley, Michael Browne, working with winemaker Robert Rex, was also involved in the production of a Deerfield Ranch Winery Cohn Vineyard Pinot Noir from 2000 to 2002. The Cohn Vineyard grapes were sourced through John Ferrington who worked with Williams Selyem until 1997. He also made some Cohn Vineyard Pinot Noir in 2000, but tragically committed suicide in 2001. With the blessings of John's parents, Michael Browne and Dan Kosta split the grapes from Cohn Vineyard with Deerfield Ranch Winery in the 2002 vintage. Kosta Browne also made a vineyard-designated Cohn Vineyard Pinot Noir in 2003, 2004, 2005, 2012, and 2013. In 2006, the Cohn Vineyard grapes were included in the Kosta Browne Russian River Valley appellation blend.
The vineyard was extensively rehabilitated after acquisition and organically farmed since 2009 under the direction of Benovia Winery's winemaker Michael Sullivan (photo below)
Thursday afternoon Michael Sullivan took us on a tour of Cohn Vineyard where the vistas are breathtaking.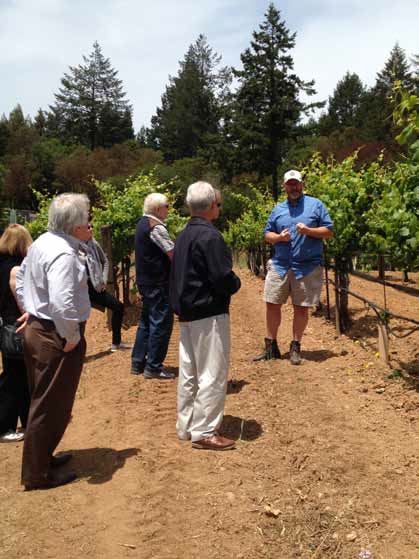 Michael Sullivan hosted the group for lunch at Bistro Ralph in Healdsburg, a superb French bistro that is a hangout for many winemakers.
Lunch wines:
Note: There is a striking difference in the extraction of the 2013 Cohn and Tilton Hill Pinot Noirs compared to the bombastic 2012 wines. The 2013 wines are less structured and sappy, but have more finesse, interesting savory notes, redder fruits, and more oak overlay. The wines are still very young, and I look forward to tasting them again in 6 months or so.