Halleck Vineyard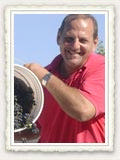 Ross Halleck founded the marketing agency, Halleck Design Group, in 1980 to assist the Silicon Valley technology industry and the Northern California wine industry (Iron Horse, Beaulieu, St. Supery). Bitten by the wine bug, he moved to Sonoma County in 1991 with his wife Jennifer and three sons. Buoyed by his wife Jennifer's experience in the wine industry, and their shared passion for wine, they have together rapidly become one of Sonoma's most high-profile producers of ultra premium Pinot Noir.
The Hallecks planted their family estate Pinot Noir vineyard in 1993 with the intention of setting aside profits from this vineyard for their three sons' college educations. Overlooking the Russian River Valley in the Sonoma Coast, this 1-acre vineyard was planted to clones 115, 667 and 777. The first harvest was 1999. The Hallecks expanded their Pinot Noir offerings by sourcing fruit from other excellent vineyards in the Sebastopol area. They now produce three vineyard designate Pinot Noirs and a Pinot Noir blend from three vineyards called Three Sons Cuvée.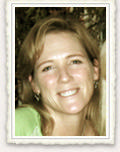 Jennifer spent some time working at Tandem Winery with winemaker Greg LaFollette who was Halleck Vineyard's first winemaker. Greg's protégé, Rick Davis (Londer, Cal Star, Alcina), is the current winemaker. He has continued to instruct Jennifer in the art of making fine wine and ultimately Jennifer hopes to take over some of the winemaking chores. Currently the wines are vinified at Owl Ridge Wine Services in Sebastopol.

Winemaking is similar for each of the Halleck Pinot Noirs with changes instituted as each wine dictates. A 5-day cold soak is followed by whole berry fermentation in steel open top 5 ton fermenters or t-bins if the lot is small and punched down twice a day. A portion of whole clusters is included if ripeness of the stems allows their use. The barrel program is 30% new French oak, 30% 1- year old barrels, and 40% neutral barrels. Multiple French coopers are used, but inclination is toward Allier forest. After four months in barrel, the wines are tasted and the final blends determined. A decision is made about what oak treatment each blend needs in barrel for another 5-6 months and the wines are returned to appropriate barrels.
Halleck Vineyard wines are sold primarily to mailing list members through the website, www.halleckvineyard.com. There is some restaurant and retail distribution. The Hallecks offer a number of special events including trips abroad to members of their Estate Wine Club. Subscribe to the frequent e-mail newsletter. Currently they are offering a bottle of the Three Sons Cuvée housed in a silk-lined gift box including a gift card for $48. Halleck Vineyard also produces a Sauvignon Blanc and a Dry Gewurztraminer (the 2006 was just released in time for Thanksgiving). There was no 2005 Estate Pinot Noir produced, but the 2006 is currently resting in barrels. Halleck Vineyard is located at 3785 Burnside Road, Sebastopol. 707-738-8383. Tasting by appointment.