A Reader's Letter Brightens My Day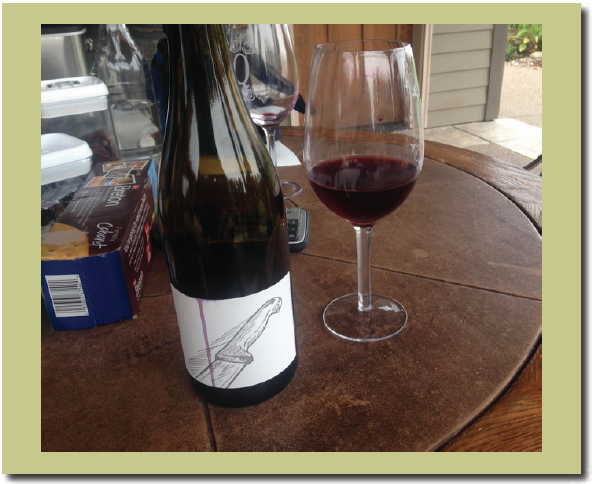 I often receive requests from readers to recommend wineries for them to visit in various wine regions of California and Oregon. Sometimes I hear back and thoroughly enjoy their commentary, even thrilled when they enjoy my recommendations. Here is a recent email from reader Jim Slone that brightened my day.
"My trip (to the Willamette Valley) was essentially based on your recommendations. My schedule did not work out with Lenné, Privé and De Ponte unfortunately. Privé went out of their way to try to make an appointment happen but we could not make it work. White Rose and Anam Cara were excellent. The Saffron Fields Vineyard tasting experience was very nice. We had some leftovers from a restaurant in Portland (Nostrana), and had a few glasses of superb Pinots with the Italian food....great times!"
"We stopped at Gran Moraine tasting room that had barely been open a month and we were the first to stop by that week. The experience was excellent due to the personal attention given in a very well decorated venue. We had a personal tour of the winery as well. I bought half a case of the Estate and Reserve Pinots."
"Ok, now for my favorite memory from that trip - Big Table Farm. I love everything about the operation from the remoteness of the winery to the politeness and generosity of both Brian and Clare. I knew from you that the wines were special. The road there was beautiful and I have coined a saying: "Gravel makes great Pinot." The small lot wines presented in their rustic farm kitchen with small bites and a visit from Clare at the end etched in my mind what I think Oregon has come to mean to me: a place of uniqueness where the land, wine and winemakers come together in a way that really speaks to why we pursue this special beverage. Big Table Farm made me realize that Oregon is truly a special place that will always speak to my personal enjoyment and feelings about wine. Unbelievable. I took several bottles of Big Table Farm wine back to the B&B where we were staying, and everyone there was blown away!"
"Thanks you so much for the referrals, keep up the great work, and I look forward to meeting you in the future.