Wayfarer Wines Grab My Attention - Again
In October 2014, I led off the PinotFile with an article on the inaugural wines released from Wayfarer Vineyard located in the Fort Ross-Seaview AVA. I raved about the 2012 Wayfarer Pinot Noirs and Chardonnay then, and recently tasted the 2013 Wayfarer releases and I was captivated again. It is unprecedented for me to put a winery on the front page of the PinotFile twice within a year, but these wines are that good. The wines are expensive, but not unreasonably so given the challenges of farming on the edge and the extraordinary high quality of the wines.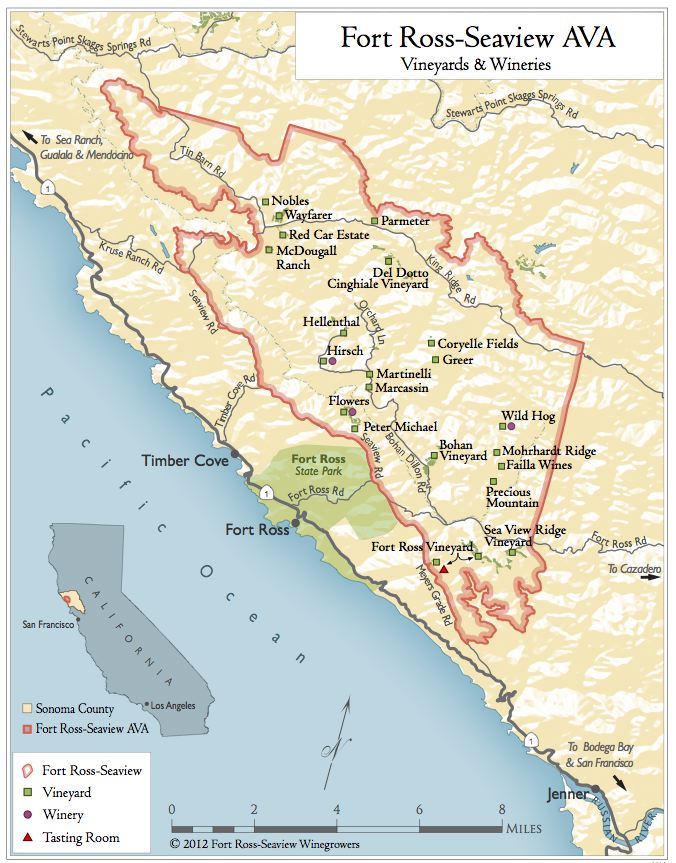 For the full story on Wayfarer Vineyard, visit www.princeofpinot.com/article/1583/
The Pinot Noirs in this vintage show slightly less extraction than in 2012 with more acidity. The wines are definitely picked on the ripe side. Oak is very well integrated. The differences among each of the bottlings is quite subtle but definitely present, and it is a privilege to taste them side by side which allows the nuances to be discovered.