Pinot Briefs —Newsletter 10.15
2015 San Francisco International Wine Competition The 35th annual San Francisco International Wine Competition was held on June 12, 13, and 14, 2015 in San Francisco and included 4,902 wines from 29 states and 26 countries. Pinot Noir wines won 32 Double Gold Awards, 20 of which were from the 2013 vintage. A Double Gold is awarded when all the judges unanimously agree on a Gold Award. As noted previously in this issue, Best Pinot Noir went to the 2013 Furthermore Nevina's Vineyard Sonoma Coast Pinot Noir. Pinot Noir Double Gold winners include 2013 Navarro Vineyards Methode a l'Ancienne Anderson Valley ($29), 2012 Sean Minor Carneros ($20), 2013 10Span Santa Barbara County ($10), 2014 Sean Minor Carneros Pinot Noir Rosé ($16), 2013 Josh Cellars California ($17), 2013 Furthermore Russian River Valley ($50), 2012 Crespi Santa Maria Valley ($20), 2013 Amore Fati Ouroboros Sonoma Coast ($45), 2013 Ano Verde Santa Barbara ($20), 2012 Cru Montage Santa Lucia Highlands ($25), 2013 Aquinas Napa/Sonoma ($20), 2013 Austerity Santa Lucia Highlands Pinot Noir ($17), 2013 Graton Ridge Cellars Russian River Valley ($45), 2012 Lead Hill Santa Barbara County ($19), 2013 Stateland Cellars Santa Barbara Pinot Noir ($15), 2012 Sunstone Vineyards & Winery Santa Barbara County ($42), 2012 Melhill Sonoma Coast ($60), 2013 White Oak Vineyards & Winery Estate Grown Russian River Valley ($35), 2013 Red Truck California Pinot Noir ($10), 2012 Mollie Wine Santa Maria Valley ($32), 2012 Jackson Estate Vintage Widow Marlborough ($34), 2013 Black Stallion Los Carneros ($30), 2013 Fog Crest Vineyard Laguna West Russian River Valley ($39), 2012 Boekenoogen Vineyards & Winery Estate Santa Lucia Highlands ($55), 2013 Francis Ford Coppola Winery Director's Sonoma Coast Pinot Noir ($21), 2014 Tolusa Rosé of Pinot Noir Edna Valley ($24), and 2013 Brassfield Estate Winery High Valley ($20).
Bounty of Yamhill County The Bounty of Yamhill County (BOYC) is an annual summer celebration of the wineries, farms and chefs of Yamhill County, Oregon. Tickets are now available for the three-day event, August 28-30, 2015. The event was recently placed second by readers of USA TODAY on the list of Best General Food Festival in the United States. Welcome winemaker dinners, artisan food producer tours and lunch, custom classes and experiences and an al fresco dining feast at Sokol Blosser Winery. Visit www.bountyofyamhillcounty.com for more festival details and tickets.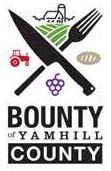 Wine Road Wine Road is an association of 200+ wineries and 50 lodgings in Northern Sonoma County spanning the Russian River, Alexander and Dry Creek Valleys. 2016 marks the association's milestone 40th anniversary. The association is known for three annual wine events: A Wine & Food Affair in November, Winter Wonderland in January, and the Barrel Tasting weekends in March. Wine Road is also a resource for visitors to the region. Because of the approaching anniversary, a yearlong celebration will be held in 2016 featuring special events and activities. Visit www.wineroad.com for details on upcoming events and a free map of the Wine Road region.
First Black Winemaker in Oregon Bertony Faustin is Oregon's first recorded Black winemaker, a rarity in a generally white, high brow industry. He is owner of Abbey Creek Vineyard and Winery and has become a spokesperson for other minorities in the Oregon wine industry. He is also the personal passion behind "Red, White & Black," a documentary film made about minority winegrowers which is seeking support through www.lindiegogo.com. Bertony notes, "Some people are surprised and seemingly unsure of what to say or do when they learn I'm not a vineyard hand or the cleaning man. I am the mythical unicorn." "Red, White & Black" features the following winemakers: Bertony Faustin and Ocean Yap-Powell of Abbey Creek Vineyard, Jarod Sleet of Argyle Winery, Jesus Guillen of Guillen Family Wines and White Rose Estate, Laurie Lewis and Renee Neely of Hip Chicks Do Wine, Andre Mack of Mouton Noir Wines, and Shuhe Hawkins of Seven Sails Vineyard. BTW, Abbey Creek Vineyard does offer Pinot Noir.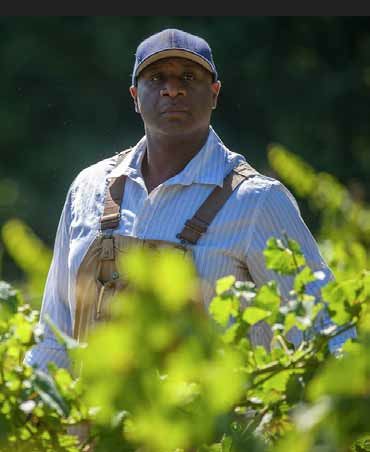 Summer is Time for Rosé A very detailed article about Rosé wines, written by certified wine specialist, Joe Roberts, was published on June 9, 2015, at www.fix.com/blog/an-introduction-to-rose-wine/. This informative piece that concentrates on international styles of rosé, and although Pinot Noir rosé is not given any mention, I found the article enlightening.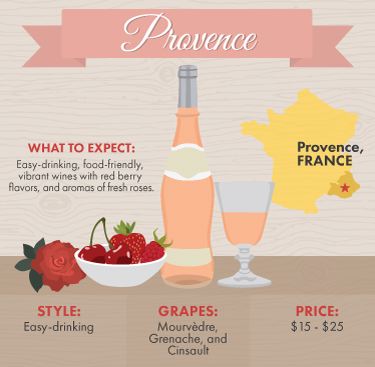 Wine Trails Now Highlighted in SLO Wine Country's New 2015-16 Map SLO (San Luis Obispo) Wine Country on California's Central Coast has unveiled six themed wine tasting trails now depicted on new maps available at www.slowine.com. Wine trail visitors are invited to tag #slowwinetrail and share their experiences, favorite trails and photos.
Vineyards to Villages (V2V) V2V has partnered with select wineries in Sonoma County to help bring clean water, sanitation facilities and hygiene education to primary and secondary schools in East Africa that currently have no access to clean water. The proceeds from select wines purchased from visiting participating wineries or through the V2V online marketplace support this charitable cause. For more details about the project and a list of participating wineries, visit https://gpfd.org/vineyards-to-villages.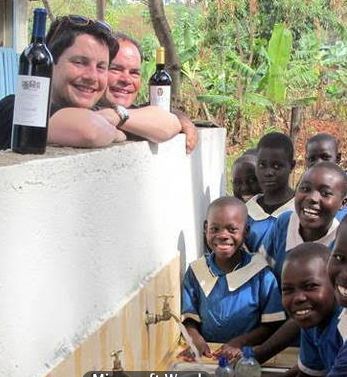 TerraDash This is a new digital concierge that addresses the needs of wine tourists. The web + mobile tool offers personalized preference and context-based destination recommendations, end-to-end multiple destination trip itineraries in a few clicks complete with optimized scheduling and routing, visit confirmations, hands free trip navigation, and in-app tools for capturing each winery visit experience. TerraDash is free to consumers. Visit www.terradash.com.
Quench Magazine Join the current 250,000 readers and check out this food and drink magazine which features excellent newsworthy articles on wine, beer and spirits from around the world as well as wine reviews. The stories are written in understandable plain sense language, are brief and are easy to flip through online. The magazine is published eight times a year. Read through the latest online content at http://quench/me/, or visit 36 archived issues at http://issuu.com/quenchbytidings. What separates this magazine from others on wine is that there are many food related stories as well which most wine lovers and foodies will enjoy.
101 Best Wineries in America for 2015 The Daily Meal unveiled recently the 101 Best Wineries in America for 2015. The list was compiled by a team of well-known sommeliers, wine writers, chefs, restaurateurs and the wine-savvy editors of The Daily Meal. They also consulted the leading wine publications and newsletters and considered recent awards from prestigious competitions. Two-thirds of the wineries listed were based in California. Tablas Creek Vineyard was number one on the list, with Ridge Vineyards second. Pinot Noir producers of note that made the list include Au Bon Climat, Calera, Robert Sinskey Vineyards, Littorai, Domaine Drouhin Oregon, Navarro Vineyards & Winery, Copain Wines, Ponzi Vineyards, Patz & Hall, Talley Vineyards, Domaine de la Cote, Hirsch Vineyard, Arnot-Roberts, The Eyrie Vineyards, Wind Gap Wines, Hanzell Vineyards, Elk Cove Vineyards, Evening Land Vineyards, Soliste, Ken Wright Cellars, Mount Eden, Tensley Wines, Foxen Winery, Rochioli Vineyards & Winery, Iron Horse Vineyards, Sandhi Wines, Truchard Vineyards, Chehalem Winery, Balletto Vineyards & Winery, Peay, The Ojai Vineyard, MacPhail Family Wines, and Dolin Malibu Estate Vineyard. I can't argue with most of the choices, but like any "Best" list, many worthy wineries were left off the list and I would never undertake such a list. Visit www.thedailymeal.com/americas- 101-best-wineries.
Scholarship in Honor of Charles Bacigalupi The Russian River Valley Winegrowers (RRVW) and Bacigalupi Vineyards founded a scholarship in 2014 in honor of Charles Bacigalupi and is offered annually to a student concentrating in the field of viticulture or viticulture business. The 2015 recipient was Lori Bisordi of Santa Rosa, CA, who plans a career in vineyard management.
Crowdfunding for Documentary Film Filmed over a two-year period, "Burgundy: People with a Passion for Wine," is a mosaic of stories about people who's lives revolve around the culture, challenges and pleasures of wine and winemaking in Burgundy's Côte d'Or. The crowdfunding campaign went live on Tuesday, July 21, 2015, and will run for 40 days. The film will be submitted to international film festivals with international distribution to wine aficionados beginning in the fall of 2016. I thought the title of the film a bit mundane, since people involved in wine and winemaking all over the world have a passion for wine, and "passion for wine" is a hackneyed phrase.
Pinot in the City Over 60 world-class Pinot Noir producers from the Willamette Valley will be pouring at Pinot in the City in San Francisco at the Golden Gate Club on August 26, 2015. Tickets are available through Eventbrite at www.eventbrite.com/e/pinot-in-the-city-tickets-17659878171.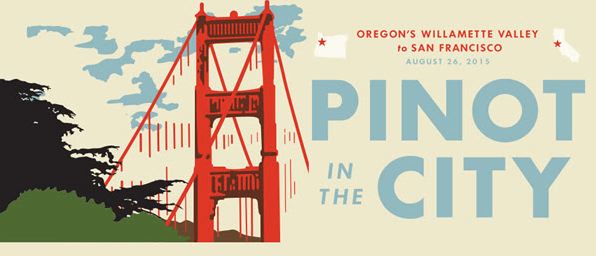 Üllo Wants to Purify Your Wine Chicago-based startup, Üllo, has launched a new product that removes sulfites from wine that are added to preserve wine but are no longer needed once the bottle is opened. Üllo purifies wine using a food-grade polymer filter to selectively remove sulfites, allowing the wine to flow through otherwise unaffected. Üllo maintains the original flavor and character of the wine while restoring sulfites to a more naturally occurring level of less than 10 ppm. The product is aimed at those who are allergic to sulfites. The Üllo purifier is placed on top of a variety of wine glasses or the Üllo carafe and decanter. Üllo can also aerate wine in the same pour. Üllo launched on Kickstarter in July. By pre-ordering through the campaign, consumers will contribute towards production of the Üllo. Visit www.ullowine.com to pre-order. A non biased and comprehensive review of the device is at: www.wineturtle.com/ullo-wine-purifier-review/.
Windy Oaks Celebrates 1-year Anniversary of Tasting Room Judy and Jim Schultze will be celebrating the one-year anniversary of their off-property tasting room on the West side of Dolores, between 5th and 6th, in the courtyard across from Jack London Pub in Carmel-by-the-Sea. A celebration will be held August 22 & 23 from 12-7 including special tastings, discounted wines, locally catered appetizers and music.
Penner-Ash Debuts Expanding Tour and Tasting Offerings Owners Lynn and Ron Penner-Ash invite visitors beyond the ordinary tasting room experience to tour the winery, taste library Pinot Noir wines in the intimate Fireside Room, enjoy private seated tastings on the fermentation deck, hike among the vines, and enjoy a picnic lunch in the estate vineyard or tasting room. New offerings are also available for small and large groups that include a variety of private event options featuring the culinary talents of local chefs, caterers and restaurants. For a full menu of Penner-Ash Wine Cellars' tastings and hospitality offerings, visit the winery's newly relaunched website at www.pennerash.com.