Pinot Briefs —Newsletter 10.18
La Crema Now Offering Oregon AVA Pinot Noirs With Kendall-Jackson expanding their reach into Oregon, La Crema is offering three appellation Pinot Noirs from the 2012 vintage: 2012 Eola-Amity Hills Pinot Noir ($50), 2012 Dundee Hills Pinot Noir ($50), and 2012 Chehalem Mountains Pinot Noir ($30). They have also released their 2013 Willamette Valley Pinot Noir ($30). Check out The La Crema Blog at www.blog.lacrema.com for great recipes. This blog was a 2014 finalist for Best Winery Blog in the Wine Blog Awards competition.
3rd Annual Fort Ross-Seaview Wine Festival This festival will take place on Saturday, October 17 on a magnificent sea terrace overlooking the Pacific Ocean at the historic Fort Ross Settlement at 19005 Coast Highway One in Jenner, the location of the first wine grape plantings in Sonoma County. The Grand Wine Tasting is $40 per person (advance purchase suggested) and will feature wines grown in the Fort Ross- Seaview viticultural area. A Grand Luncheon is also offered priced at $125 per person that includes The Grand Wine Tasting. Participating wineries and growers include Flowers Vineyards & Winery, Fort Ross Vineyard & Winery, Kutch Wines, Martinelli Winery, Piazza Del Dotto, Raen Winery, Tin Barn, Wayfarer, Wild Hog Vineyard, and Williams Selyem Precious Mountain Vineyard. Tickets are on sale at www.frsvf15.eventbrite.com.
"Uncorked" Opens November 10 on Esquire Network Based on the documentary, "SOMM," "Uncorked" charts the journey of six if New York's hottest wine stewards as they attempt to pass the Master Sommelier test. Each hour-long episode of "Uncorked" features the sommeliers swirling, smelling and slurping and spitting a multitude of wines. In the final episode, the six sommeliers finally face the exam they have been working towards for years, in the hopes of becoming a Master Sommelier.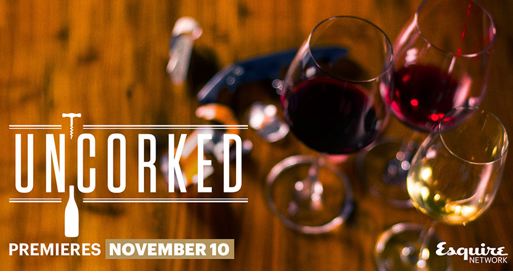 "SOMM: Into The Bottle" This new movie, a followup to writer and director Jason Wise's 2013 cult hit SOMM, scheduled for a 2015 release, raises the curtain into the world that surrounds the wine we enjoy. How many hands touch a bottle, what goes on in the cellar, why wine costs what it costs, and how certain wines end up on a wine list are just some of the questions answered by some of the world's greatest sommeliers and winemakers. A sampling of the world's most rare bottles are opened to help the viewer understand how a wine ages. View the trailer at www.youtube.com.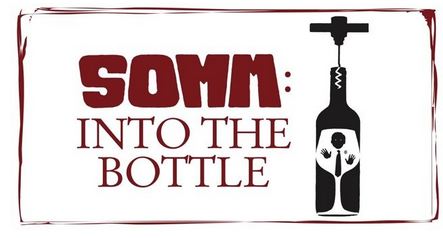 An Illustrated Guide to Rosé Wine An excellent introductory article on Rosé written by Joe Roberts titled "Think Pink." The focus, however, is on international Rosés from Provence, Cotes du Rhone, Rioja, Mendoza and Tavel, with domestic Rosés excluded. www.fix.com/blog/an-introduction-to-rose-wine/.
Judy Jordan Buys Oregon's Chehalem Mountain Vineyard SF Gate reported on September 25, 2015, that Judy Jordan, the former owner of J Vineyards & Winery, has acquired a vineyard in the Willamette Valley that was first planted in 1968 by Dick Erath. Chehalem Mountain Vineyard consists of 49 acres of which 29 acres are planted to Pinot Noir, Pinot Gris and Chardonnay. The asking price has been listed at $1.25 million. Jordan also bought Eola Springs Vineyard in Rickreall, Oregon, which consists of 176.2 total acres, 72 acres of which are planted to primarily to Pinot Noir and Chardonnay. Finally, Jordan bought Sage Canyon Wineyard in St. Helena, California, which consists of 602 acres, 60 acres of which are planted primarily to Cabernet Sauvignon, Merlot and Cabernet Franc. The overall deal is estimated to be worth as much as $90 million. The new purchases will be placed under a new Santa Rosa company, The Capra Col., which will fund a nonprofit arm to mentor youth.
Pinot Still a Relative Bargain? Several articles appeared in the wine press in the last week about the escalation of wine prices and the articles questioned whether the market will continue to support the rising prices. The market for ultra premium California and Oregon Pinot Noir is relatively small compared to the overall wine market, and is composed primarily of pinotphiles who have enough spendable income to support a modest escalation. Pinotphiles are particularly passionate among wine consumers and will willingly open their wallet for noteworthy Pinot Noir releases. As I noted in the last issue, the average price of California Pinot Noir is hovering around $50, and this is a relative bargain compared to, say, California Cabernet Sauvignon. The top-rated Cabernet Sauvignon wines in the latest issue of Wine Spectator are priced at $225 (2012 Frank Family), $125 (2012 Venge), $90 (2012 Altamura), $180 (2012 Cade), $135 (2012 Carter), $475 (2012 Dana), $155 (2012 Robert Mondavi), $200 (2012 Ramey) and $110 (2012 Turnbull). Although some of California's very best producers have recently offered limited release Pinot Noir priced above $100, the vast majority of ultra premium Pinot Noir is priced between $50 and $80. This is a relative bargain considering the current prices of desirable red Burgundy ( 2011 Domaine Leroy Les Beaux Monts Vosne-Romanee 1er Cru $999.95!). When you consider that Pinot Noir is more challenging to grow with lower yields and more difficult to vinify than Cabernet Sauvignon, who can complain?
Bigger Sippers Taste Differently Research recently published in the science journal Food Research International found that sip sizes affect taste with different size sips thought to be better suited to different varieties. The findings are explained by the amount of volatile chemicals that are released when the sip volume of wine interacts with saliva in the mouth. The research, conducted on two Italian white wines suggested that a small sip can lead to grassy, woody and even almond flavors in a white wine, while a larger sip or gulp can transform the experience to a blast of citrus and floral notes. Also, because saliva changes the way volatiles are released from wine, the research helps to explain why wine so often fails to taste the same as it smells This study has far-reaching implications for wine critics as well as consumers. For example, it is common at walk-around tastings for the consumer to be offered a very small sip of wine and this in turn undoubtedly influences their flavor perception.