Pinot Briefs —Newsletter 10.19
California Wine Institute Promoting Mendocino County Road Trip The Wine Institute has launched a new series of California Wines Road Trips. First up in the series is Mendocino County. Visit www.discovercaliforniawines.com for an interactive map to search wineries by amenities such as tours, gardens, art displays, concerts and picnic area. Mendocino County has 13 AVAs and is best suited and known for Pinot Noir and Chardonnay, although warmer inland climes feature Cabernet Sauvignon, Merlot and Zinfandel. Besides grapes, there are 500 types of edible mushrooms in Mendocino County, ideal to pair with Pinot Noir!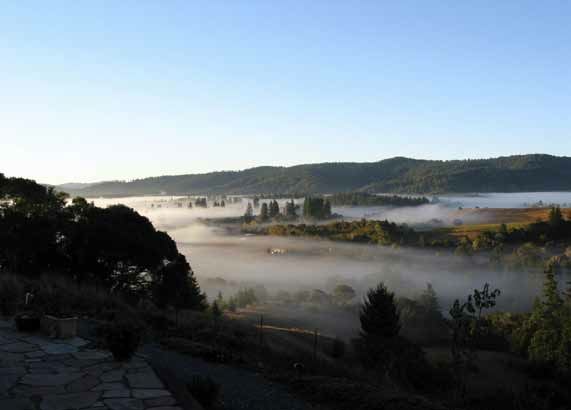 Third Annual Wine Tourism Day to Give Back to Community Wineries and other business offering wine related events have joined to celebrate Wine Tourism Day on November 7, 2015, by hosting events throughout North America. Many event hosts will be donating all or a portion of their earnings from the day to a local charity or non profit of their choice. To host or attend an event in your area, visit www.WineTourismDay.org. The event is sponsored by zephyr adventures and taste vacations.
Oregon Pioneering Winemaker Bill Fuller Releases 2013 Wines In 1973, Bill Fuller moved from California to plant the Tualatin Vineyard and become one of Oregon's first winemakers. He has been recognized for many firsts in the Oregon wine industry. In 1997, Willamette Valley Vineyards merged with Tualatin Estate Vineyard and Bill retired. He rejoined the winemaking team at Willamette Valley Vineyards for his 40th vintage, releasing small lots of Pinot Noir and Chardonnay from his favorite blocks. The special release wines are available for purchase online at www.willamettevalleyvineyards.com.
Historical Inaccuracies Revealed Regarding Oregon's Coury Planting There have bee two articles published recently, one in the Oregon Wine Press (http://oregonwinepress.com/article? articleTitle=david-hill-celebrates-50--1440697330--2178--), and one in the Lake Oswego Review (http:// www.pamplinmedia.com/lor/54-my-community/275683-151236-get-a-side-of-history-with-that-glassof- wine that misrepresent the dates of the "Coury clone" planting in the Willamette Valley. On this, the historic 50th anniversary of the first planting of Pinot Noir (and Pinot Gris) in the Willamette Valley, it is imperative that the historical facts regard the first planting be accurately reported. I have done considerable research on the history of the modern era of the Oregon wine industry, including accessing, when possible, all verifiable sources of information and historical documents. I believe in fairness to Oregon wine pioneer David Lett of The Eyrie Vineyards and his remarkable accomplishments, that historical inaccuracies should be corrected. A letter I wrote to the Oregon Wine Press was published clarifying the dates of the first planting of Pinot Noir in the Willamette Valley as well as the first dates of the Coury planting: http://oregonwinepress.com/article? articleTitle=dates-of-coury-planting-misrepresented--1443049617--2203--. For a full report on the subject, refer to "Oregon Pinot Noir: Who Planted First?" at http://www.princeofpinot.com/article/1090/.