Scherrer Winery
Winemaker extraordinaire Fred Scherrer's passion for winemaking supersedes his need for notoriety. He produced wines for many years before modernizing his label that puts his name front and center and creating a website that does his wines justice. Still, be assured, Fred will not let it go to his head. His winery has minimal signage and is housed in an undistinguished metal building in an area of Sebastopol in the Russian River Valley where the neighbors prefer that his winery remain inauspicious.
Fred is a University of California at Davis graduate who went on to be the winemaker at Dehlinger Winery for ten years before striking out on his own. He has quietly built a stellar reputation among other Sonoma County winemakers as well as consumers who treasure his Pinot Noir, Chardonnay, Cabernet Sauvignon, Zinfandel and other varietals.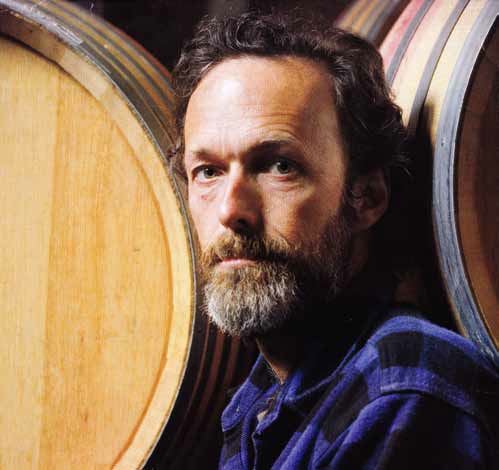 It has been a couple of years since I visited Fred and reviewed his wines. When I sampled how good some of his recent Pinot Noir and Chardonnay releases were, I quickly realized I had stayed away too long.
Scherrer Winery does not have a tasting room but does accept some tasting appointments as the wine making schedule allows. Open Houses are held in April, August and mid-November. Fred's spouse, Judi, handles the business and sales side of the operation and both Fred and Judi's email addresses are on the website. A newsletter is sent out periodically. Most of the Scherrer wines are sold to the faithful through a mailing list. Visit www.scherrerwinery.com.
Fred does not rush to market his wines to satisfy a demand, but does offer wines to consumers ahead of commercial release, knowing that his customers will cellar the wines according to their own tastes. This allows him to survive the financial challenge of holding back vintages until they really shine. That said, Fred does retain a proportion of all his wines to study their development over time. Once a year in November, a few wines from the library are made available.
Pinot Noirs are typically de-stemmed, but not crushed. They are barreled very shortly after fermentation in open-top fermenters and pressing, and rested on their lees for 6-10 months before being racked and blended.
Total aging in barrel is 16 to 18 months. The wines are bottled unfiltered. Chardonnays are whole cluster pressed, 100% barrel fermentation and malolactic fermentation, nearly 12 months of barrel aging, and bottled unfiltered.