Pinot Briefs
Pinot Noir Most Popular Variety on Wine Searcher A report posted by Don Kavanagh December 3, 2015, on wine-searcher.com looked at the website's databases to find what people were searching for during 2015. Red wine searches outweighed white wine searches by a factor of 2.5. Pinot Noir was the most popular individual grape in searches classed by variety. There were almost 11 million searches for Pinot Noir wines, compared to 8.2 million for Cabernet Sauvignon in the 12 months to November. This is the second year in a row more people have searched for Pinot Noir. Whites have remained about the same, with Chardonnay by far the leading variety. The 2015 annual American Wine Consumer Preference Survey launched by Sonoma State University and the Wine Business Institute found that Chardonnay was the preferred varietal of 50% of respondents, followed by Merlot (49%), White Zinfandel (41%), Pinot Grigio (40%), Cabernet Sauvignon (38%), and Pinot Noir (38%).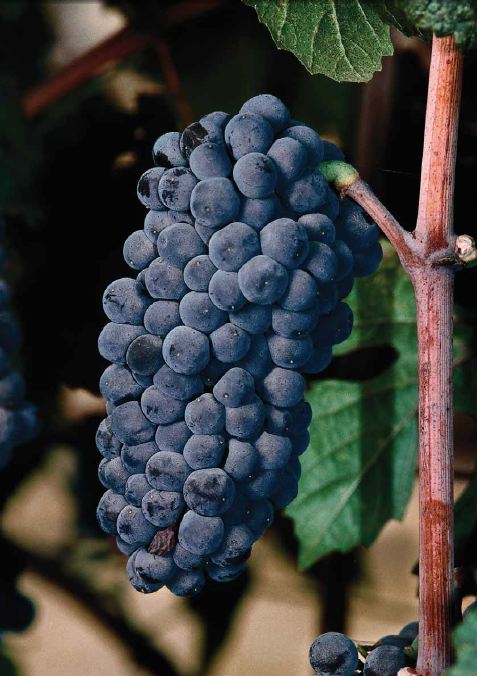 WineriesTalk Dry but Americans Drink Sweet Jonathan Pey, winemaker at Pey-Marin Vineyards in Marin County, California, submitted a letter to the Wine Spectator editor recently revealing that he had sent a bottle of the 2013 Meiomi Pinot Noir to the ETS Lab in St. Helena, California. The wine had the following numbers: pH 3.81, TA 0.59, glucose 6.9 g/L, alcohol 13.59%. Jonathan noted, "So, are we Pinot Noir 'traditionalists' making wine for ourselves - to make us feel good about being traditional, "pure" and all that? Are we too caught up with stem inclusion, natural yeasts and the like? Or should we make Pinot Noir that, clearly consumers want?" The 2015 annual American Wine Consumer Preference Survey by Sonoma State University and the Wine Business Institute asked participants, "How do you prefer your wine to taste?" 58% preferred "fruity," 57% "semi-sweet," 56% "smooth," 49% "sweet," and 26% dry (no sugar).
Resveratrol May Replace Sulfites in Wine A report published in the Journal of Life Sciences found that resveratrol could be substituted for sulfur dioxide (SO2) without changing the physical and chemical properties and the flavor profile of the wine. Resveratrol also increased the color intensity in the wines studied. Also, resveratrol levels were increased 14-fold to 39-fold, depending on how much was added.
West of West New York West Sonoma Coast Vintners (WSCV) presents West of West February 9, 2016, at Manhattan's City Winery. Consumer VIP Library Tasting and Consumer Tasting of cool-climate Pinot Noir, Chardonnay and Syrah. A media and trade seminar and tasting will precede the consumer tastings. Visit www.westsonomacoast.com for information and tickets.
Oregon 2015 Growing Season Third Hottest in 12 Years Amalie Robert Estate Vintage Update provided this chart which includes the 2015 growing season. If you want to read about one vintner's view of the 2015 vintage in detail, visit the Amalie Robert Estate FLOG (it's lengthy but reads well especially with a glass of Pinot in hand) www.amalierobert.blogspot.com.