Recent California Pinot Noir Tastings are Inspirational
To inspire can mean to cause someone to have a feeling or emotion and California Pinot Noir is currently offers an exalting experience. I use a mnemonic to assess quality of Pinot Noir - "BLING" - and California Pinot Noir currently has an abundance of bling. B = balance (integration of alcohol, acid, tannins, fruit and oak), L = length of finish, I = intricacy (nuance and complexity), N = nose, and G = God blessed, as in, "God this is good."
Bohème, Occidental
Kurt Beitler, an Oregon native, directs the farming and winemaking of Bohème Wines, rooted in the town of Occidental in West Sonoma Coast. The winery's namesake Bohemian Highway winds through Sonoma's coast of redwoods. Kurt leases three vineyards that are among the nearest to the Pacific Ocean in all of North America: Stuller, Taylor Ridge and English Hill.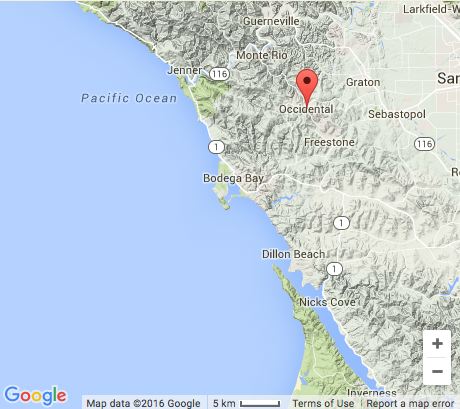 Kurt's grandfather is Charlie Wagner, who founded Caymus Vineyards in 1972, and his uncle is Chuck Wagner. Kurt was invited to work at the family's Caymus Winery in Napa Valley during the summers and was encouraged to enter the wine business. Kurt's first vineyard management job in 2000 followed college and was at the Belle Glos Taylor Lane Vineyard in Occidental owned by his uncle, Chuck Wagner. It was while working here that he had an epiphany about the sensational wines from that region that led to the founding of Bohème. The small production Pinot Noirs are sold through a mailing list and on the website. The winery's Cellar Door Tasting Room is located in Occidental and is open Friday through Sunday or by appointment. Chardonnay and Syrah from the Occidental region are also offered (reviews of Chardonnay are also in this issue). The website is www.bohemewine.com.
There is plenty of nuance in the Bohème Pinot Noirs which separates them from the ordinary. The extended time in barrel blesses the wines with more maturity.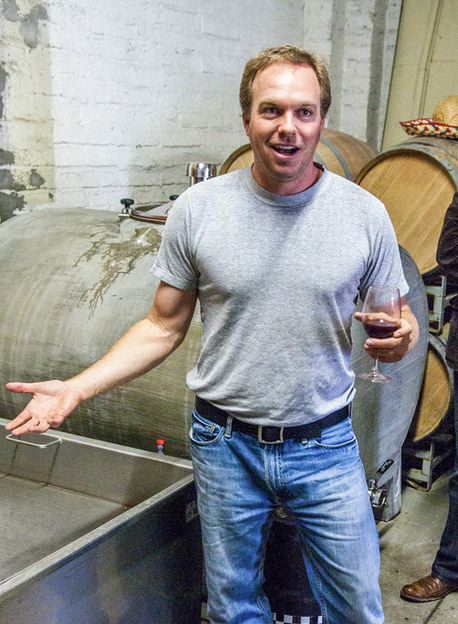 2012 Bohème Stuller Vineyard Sonoma Coast Pinot Noir
14.1% alc., 472 cases, $53. This 6-acre vineyard dates to 1998 and is located amidst the redwoods at 1,200 feet elevation with views of the Pacific Ocean 6.4 miles away. Clone 115 is planted in clay loam and 667 in gravelly hilltop soils. Yield 1.8 tons per acre. Aged 20 months in once to four times used French oak barrels. · Moderately light reddish purple color in the glass. The nuanced aromatic profile satisfies, with scents of black cherry, sarsaparilla, pine needle and sandy loam. Pleasingly silky and slightly viscous on the palate which features mid weight dark red and black cherry, black raspberry and cola flavors with an earthy undertone. Opens nicely in the glass over time, displaying commendable harmony and some finishing length marked by uplifting acidity. Score: 92
2012 Bohème English Hill Vineyard Sonoma Coast Pinot Noir
14.3% alc., 766 cases, $49. This 8.5-acre vineyard is located at the southwestern edge of the Sebastopol Hills overlooking the Russian River Valley and Marin Coast. Yields 2.81 tons per acre. A barrel selection from clones 115, 667, Vosne-Romanee, BRC and Calera harvested and fermented separately. Aged 21 months in neutral French oak barrels. · Moderately light reddish purple color in the glass. Lovely aromas of black cherry, raspberry, woodland and cherry leather. The wine's flavors echo the nose with a perfectly ripened fruit profile. There is a slight smoky note in the background conferred on the wine by oak. The wine offers boundless elegance and a gratifying finish. Score: 91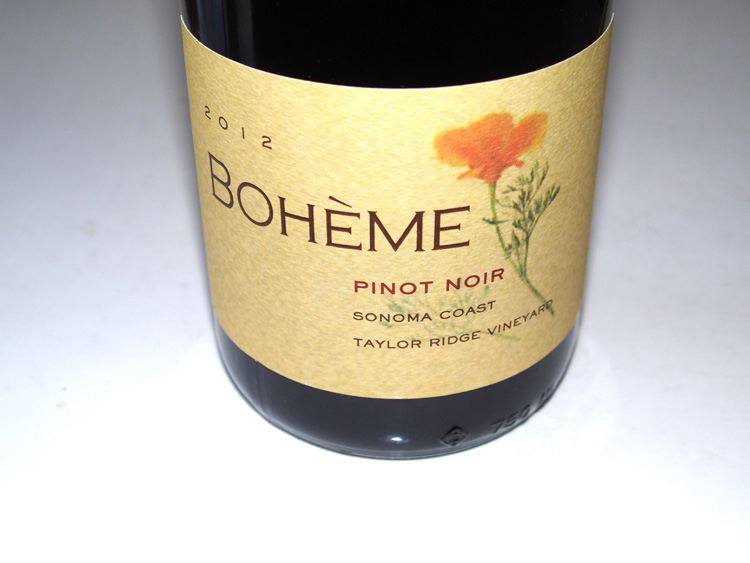 2012 Bohème Taylor Ridge Vineyard Sonoma Coast Pinot Noir
14.3% alc., 305 cases, $55. This vineyard is located on a bluff 4.8 miles inland from the Pacific Ocean at 915 feet elevation. Swan selection is planted in sandy loam Goldridge soils. Yields 2.15 tons per acre. Aged 20 months in once to three times used French oak barrels. · Moderately light reddish purple hue in the glass. The highly expressive nose offers a perfume of red cherry, cake spice, rose petal and sandalwood. Plenty of luscious cherry goodness engages the mid palate in a polished, elegantly style wine with refined tannins and integrated acidity. A compliment of baking spices is enmeshed. This is a very classy wine with pinpoint balance and a vivacious charge of cherry hanging on at the finish. Score: 93
The Donum Estate, Carneros
The Donum Estate, originally founded in Carneros, is now spread over three California appellations. The Donum Ranch (Donum means "gift of the land"). is a 147-acre property planted to 70 acres of Pinot Noir and Chardonnay in Carneros, (including the 20-acre Ferguson Block Vineyard located less than a mile away from Donum Ranch and also in Carneros), the 16-acre Winside Vineyard located in the Russian River Valley, and further north is the 11-acre Angel Camp Vineyard in Anderson Valley. Donum farms all three vineyards, providing three different estate grown interpretations of California Pinot Noir. A variety of Pinot Noir clones are planted on the various sites including the "Donum selection," Calera, Chalone, Hanzell, Martini and Swan selections, and Dijon clones 115, 667 and 777.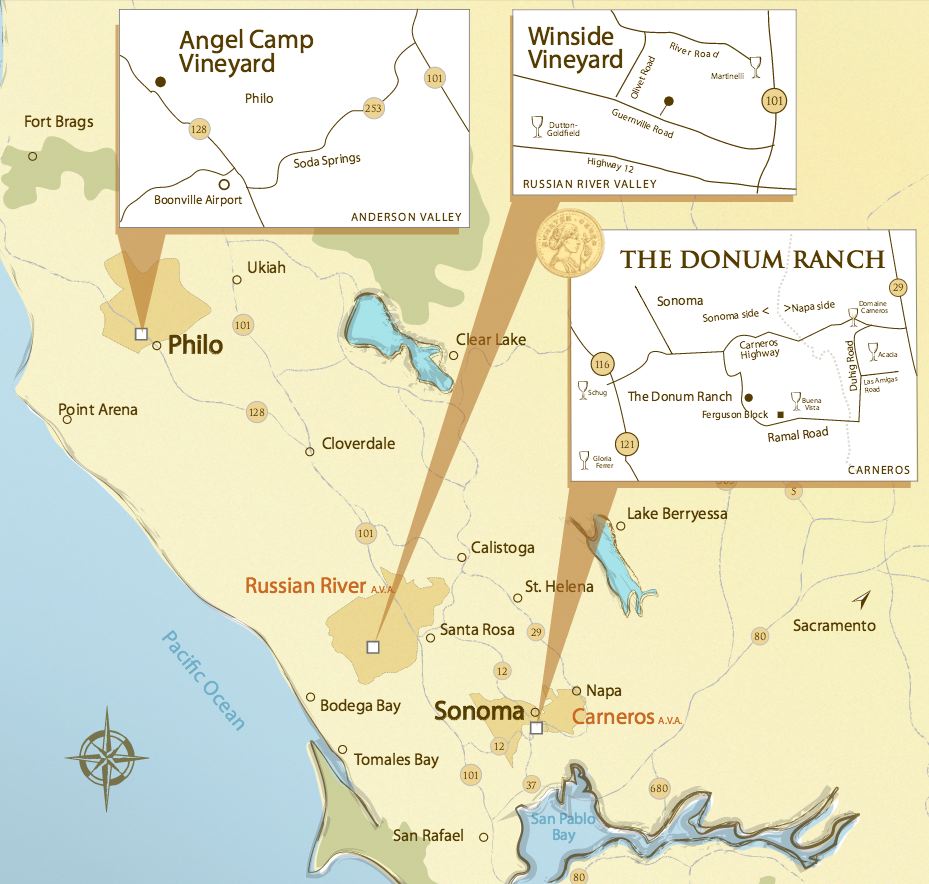 President Anne Moller-Racke is a pioneer winegrower in the Carneros region who was instrumental in developing the Buena Vista Carneros Estate, and helped establish the Carneros AVA and Carneros Wine Alliance. In 2001, she launched The Donum Estate project, now owned by Winside, Inc.. The winemaker, Dan Fishman, has been a part of the winemaking team since 2007, becoming head winemaker in 2012. Kenneth Juhasz is the consulting winemaker. Tasting of the single vineyard estate wines is by appointment only by calling 707-939-2290. The Stemmler label wines are also part of The Donum Estate wine production. Visit www.thedonumestate.com.
The relatively warm 2013 vintage followed three cooler growing seasons. Bud break occurred very early due to a warm spring. Cooler weather at the right times in early and late September prevented an escalation of sugar levels. The year was very dry, requiring irrigation in the growing season. Harvest began at the Winside Vineyard on September 2, and ended in Carneros on October 8.
The resultant wines are rich, bold expressions of Pinot Noir, but the 2013 vintage wines offer less extraction but comparable ripeness and more charm than their hedonistic 2012 counterparts. Although the wines are raised in a generous percentage of new oak, there is only a light imprint of oak in the wines. Only free-run juice is used in the Donum wines.
Fogline Vineyards, Fulton
A boutique winery with a production facility and tasting room in Fulton, Sonoma County, and an estate Fogline Vineyard on Sonoma Mountain directly above Gap's Crown Vineyard in the Petaluma Gap region of the Sonoma Coast AVA. The Fogline Vineyard is planted to Pinot Noir clones 115, Pommard, Swan and Mt. Eden and Chardonnay clones 76 and Old Wente. In 2014 Sauvignon Blanc was established. The first harvest was in 2011.The winery was founded in 2009 by Brent Bessire and Evan Pontoriero. Zinfandel, Syrah, and a Rosé of Pinot Noir are offered as well as two Sonoma Coast Pinot Noirs. The wines are sold on the website and at the tasting room. Visit www.foglinevineyards.com. Evan Pontoriero is one of the four featured winemakers on the Petaluma Gap Wineries River Cruise, "Cruising the Rhone River," March 23-30, 2017. See www.princeofpinot.com/article/1785/ for details.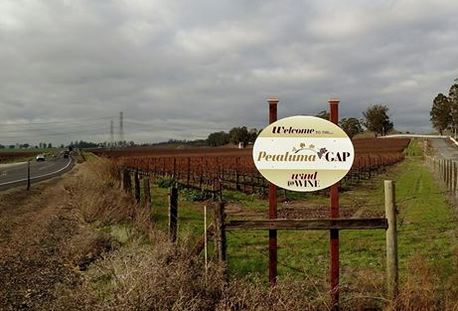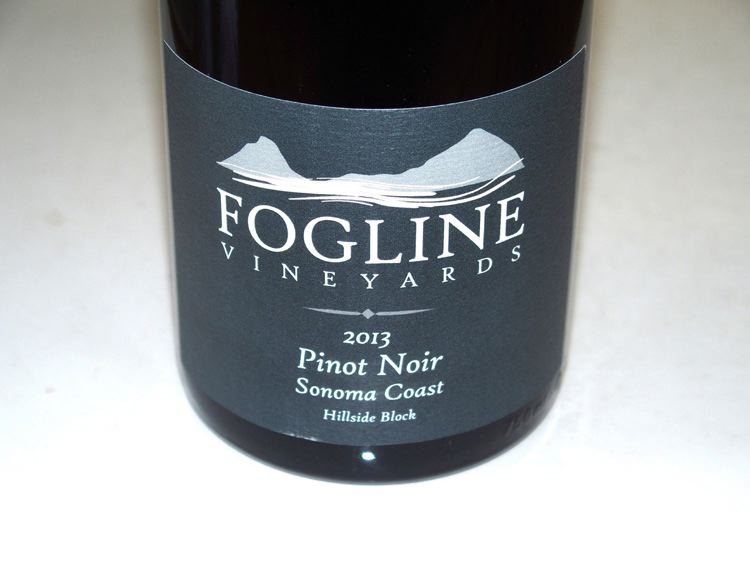 2013 Fogline Hillside Block Sonoma Coast Pinot Noir
14.0% alc., pH 3.60, TA 0.62, 95 cases, $55. Released October 2015. Fogline Estate Vineyard in the Petaluma Gap. Clones 115, Pommard, Swan and Mt. Eden. · Moderately light reddish purple color in the glass. Uplifting aromas of Bing cherry, dark red raspberry, baking spice and mulch. Thoroughly satisfying, with vivacious flavors of cherry, raspberry, spice, cola and dried herbs. Balanced t n' a with a pleasing cherry and cranberry appointed finish. Still very solid the following day from a previously opened and re-corked bottle meaning the wine has somewhere to go in the cellar. Score: 91
2013 Fogline Fogline Neighbors Sonoma Coast Pinot Noir
14.3% alc., pH 3.55, TA 0.65, 72 cases, $65. Released October 2015. A blend of three vineyards on the western face of Sonoma Mountain: Sun Chase (1200 feet elevation), Janian (900 feet elevation) and Fogline (850 feet elevation). Clones 667, 777, 115, 114, Pommard, Mt. Eden and Swan. 30% whole cluster fermentation. · Moderately light reddish purple color in the glass. The nose evolves slowly over time in the glass, eventually giving hi-tone aromas of black cherry, black raspberry and seasoned oak. Dark fruited on the palate with inviting intensity that carries over on the fruit-dominated finish. The slightly sinewy tannins are folded in, and the barrel management is ideal. Still inviting the following day from a previously opened and re-corked bottle. Can be enjoyed now, but has the balance to last. Score: 91
Joseph Jewell, Forestville
Micah Joseph Wirth and Adrian Jewell Manspeaker launched their winery in 2007 with 300 cases of Pinot Noir and have gradually expanded their production to the current offering of 2,500 cases annually. Micah was raised in Alexander Valley and learned winemaking from his winemaker father Christopher Wirth at ElvenGlade and Raptor Ridge in Oregon. He was also mentored by Gary Farrell and Susan Reed at Gary Farrell Winery where he became cellar master. Adrian studied winemaking and viticulture at University of California Davis extension program and developed his winemaking skills at C. Donatiello Winery and Peay Vineyards. Pinot Noir is sourced from several Russian River Valley and Humboldt County vineyards. Chardonnay and Zinfandel are also offered. A tasting room was opened in Forestville in 2015. The wines are sold at the tasting room and through a mailing list at www.josephjewell.com.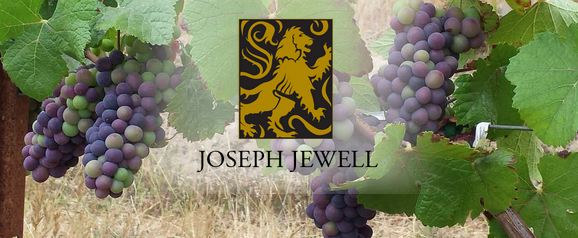 The wines reviewed here were all better when tasted the following day from a previously opened and re-corked bottle indicating that if enjoyed now, decanting would be recommended. Better yet, cellar the wines for another 6 to 12 months.
Littorai, Sebastopol
Winemaker Ted Lemon crafts appellation-driven and vineyard-designated Pinot Noirs from northern Sonoma Coast vineyards in the Sonoma Coast and Anderson Valley appellations. He closely directs the farming practices of his sourced vines emphasizing organic and biodynamic viticulture. The name, Littorai, is derived from a pleural noun formed from the Latin word litor-, which means "the coasts." His Pinot Noirs and Chardonnays are produced to reflect a sense of place, and are highly lauded and extremely age worthy. Ted's 30-acre estate property in Sebastopol is a recommended visit for wine enthusiasts because it is a unique example of a biodynamic farm. A hay-bale walled gravity-flow winery was opened on the property in 2009 where tastings are held. The winery is surprisingly simple and functional, with no signage, for Lemon says, "This is not an indulgence." An estate vineyard, The Pivot, is adjacent the winery. Visitors are welcome to taste and tour the estate by appointment. The wines are highly allocated through a mailing list, with limited restaurant distribution. Visit www.littorai.com.
Some of the 2013 vintage wines are reviewed here. The spring offering of the 2014 vintage wines has just concluded. The 2013 vintage saw significant rainfall in December and early January followed by a frosty period in later January. Following a multi year drought and a very dry spring, early season irrigation was applied, something very rare at Littorai. The year offered one of the longest and slowest veraisons Ted had ever seen. Harvest was conducted between September 4 and 18.
Pinot Noir vinification is as follows. Grapes are harvested at night and fermenters naturally rise in temperature, starting native yeast fermentation. During fermentation, a combination of punch down and pump over techniques are used. Both stainless steel and wood fermenters are used. The wines are generally pressed at dryness. A proportion of whole clusters are included in the tanks, with the percentage depending on a number of criteria including vintage and vineyard conditions, but rarely surpassing 30% in any given fermenter or bottling. The Pinot Noirs are rarely racked and remain on the lees until bottling. The vineyard designated wines are aged in about 25% new French oak barrels where they remain for approximately 14 to 17 months. The press lots are declassified (a rare practice among Pinot Noir producers) into the Sonoma Coast or Les Larmes Anderson Valley blends or sold off in bulk. The appellation Pinot Noirs are exposed to less new oak, are aged about 11 months, and are intended for earlier consumption.
Ted notes, "The 2013 vintage wines do not lack structure, but the aromas are fresher and more vegetal than 2012. The fruits are on the less ripe spectrum. They are more aromatically complex and generally more suited for nearer term drinking than the 2012 vintage Pinot Noirs. 2013 is much closer to 2010 in style, with great aromatics. We suggest you be patient with them because there is more muscle and grip than the charming 2010 vintage wines."
My overall impression following a tasting of the wines reviewed here is that the wines are classically styled and balanced to age, and most likely will pick up some weight and be better in 3 to 7 years (typical for Littorai Pinot Noir). They are not heavily extracted or manipulated, the wines have suave tannins, and are very food friendly. The Platt Vineyard and B.A. Thieriot Vineyard are clearly standouts.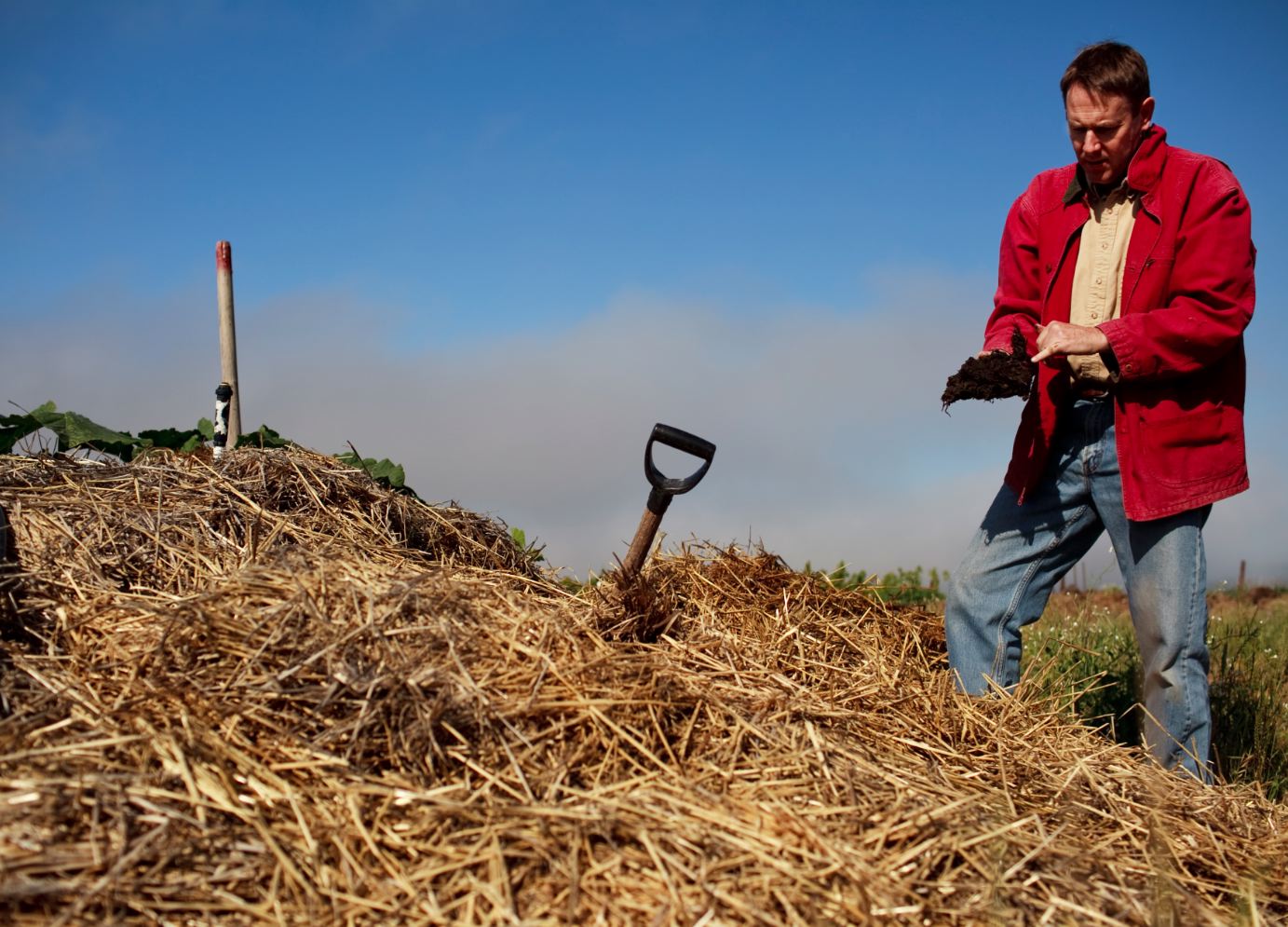 Matrix Winery, Healdsburg
Proprietors Ken and Diane Wilson founded Matrix Winery in 1986. Located on Westside Road, Russian River Valley's Rodeo Drive of Pinot Noir, the winery produces multiple varietals from the winery's 400 acres of estate vineyards as well as other premium vineyards. The Wilsons also own seven other wineries including Wilson Winery, Mazzocco Sonoma, deLorimier Winery, Jaxon Keys Winery, Soda Rock Winery, Pezzi King Vineyards and St. Anne's Crossing all located in Sonoma and Mendocino counties. The winemaker is Diane Wilson, who has won many medals in wine competitions including Sweepstakes at the Sonoma County Harvest Fair and San Francisco Chronicle Wine Competition. The Matrix tasting room is at 3291 Westside Road and is open daily. Visit www.matrixwinery.com.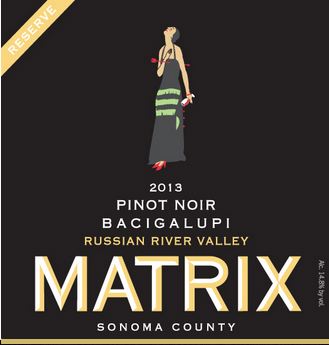 Pali Wine Co., Lompoc
The Pali Wine Co. Pinot Noir cuvées are set for release this spring. These are well-priced, consistently reliable wines crafted by winemaker Aaron Walker with input from consulting winemaker Kenneth Juhasz. Aaron developed his winemaking skills working for respected Central Coast producers including Arcadian, Kunin Wines, Stephen Ross Wine Cellars and Hitching Post. While developing his winemaking acumen, he worked as a server at the Hitching Post in Buellton where you may have had occasion to meet him. The wines reviewed here are blended to maintain consistency from year to year, and are available at the winery's two tasting rooms in Lompoc and Santa Barbara, and online through the website at www.paliwineco.com.
2013 Pali "Riviera" Sonoma Coast Pinot Noir
14.5% alc., 4,479 cases, $22, screwcap. Sourced from Collins Ranch, Arrowhead and Champlain Creek vineyards. Aged 18 months in barrel, 30% new French oak. · Moderate reddish purple hue in the glass. The nose is quite earthy, offering clay-kissed aromas of blackberry jam and mushroom. On the palate, there is an assemblage of chunky dark fruits and added accents of black tea and anise. Very ripe fruited and robust, with structured tannins, modest vibrancy and a dry finish. Nothing speaks of Sonoma Coast character in this fruit-driven wine. Score: 87

2013 Pali "Bluffs" Russian River Valley Pinot Noir
14.5% alc., 454 cases, $23.50. Aged 10 months in barrel, 30% new French oak. · Moderate reddish purple hue in the glass. Nicely perfumed with aromas of blackest cherry, blackberry, spice and violets. Expansive and juicy on the palate, with ripely flavored black cherry, black raspberry and blackberry fruits. The sappy fruit attracts attention, and persists through a generous finish that leaves a hint of warmth in its wake. Score: 89
2013 Pali "Huntington" Santa Barbara County Pinot Noir
14.0% alc., 3,140 cases, $23.50. A blend of grapes from vineyards in Sta. Rita Hills, Santa Maria Valley, Santa Ynez Valley and Los Alamos. Aged 12 months in barrel, 30% new French oak. · Moderately light reddish purple color in the glass. Aromas of cherry reduction sauce, peat and oak lead to a mid weight styled wine offering black cherry and black raspberry flavors with noticeable oak seasoning. Easy to drink, with silky tannins and integrated acidity. Score: 88
Screen Door Cellars, St. Helena
A tiny family project of winemakers Bobby and Shannon Donnell producing small lots of Russian River Valley Pinot Noir since the 2012 vintage. I found the first two releases from Leras Family Vineyard to be striking examples of Russian River Valley Pinot Noir and highly recommended the wines. The wines are produced in St. Helena in the Napa Valley, but the couple live in Shannon's hometown of Sebastopol. The wines are available on the winery's website at www.screendoorcellars.com.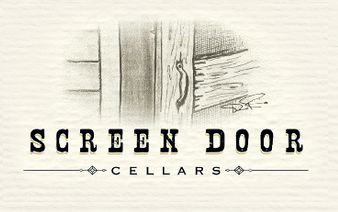 2014 Screen Door Cellars Russian River Valley Pinot Noir
14.8% alc., 240 cases, $50. A blend of two vineyards, primarily Pommard clone. Aged in 100% French oak barrels, 40% new. · Moderate reddish purple color in the glass. Very ripe fruited, featuring aromas of black cherry, blackberry and black grapes. Plenty of crunchy, sweet black fruits are nicely spiced and framed by matching tannins. Nicely crafted, with wellintegrated oak and some finishing generosity. This wine pushes the ripeness envelope, but keeps its Pinot Noir character in perspective. Score: 90
2014 Screen Door Cellars Leras Family Vineyard Russian River Valley Pinot Noir
14.5% alc., 25 cases, $65. Primarily Pommard clone. Aged in 100% French oak barrels, 50% new. · Moderate reddish purple color in the glass. Lovely aromas of Bing cherry, spice and rose petal. Soft and polished on the palate, with middleweight flavors of well-spiced red and black cherry fruits. The suave tannins make for easy drinking and the cherry-driven finish is remarkably long. The wine was even better when drank from a previously opened and re-corked bottle showing more fruit intensity and glorious spice. Score: 93
Sea Smoke, Lompoc
Sea Smoke Estate Vineyard has been considered on of California's most exceptional vineyards. The Sea Smoke Estate Vineyard was planted in 1999 on a south-facing hillside in the Sta. Rita Hills AVA. Ten Pinot Noir clones coexist including 777, 667, Wädenswil, 115, 113, "828," 459, 09, 16 and Pommard 05. Natural vigor reduction derives from the shallow clay soils on the hillsides and carefully selected rootstocks. Each evening a layer of marine fog ("sea smoke") funnels up the Santa Ynez River canyon, cooling the vines and extending the growing season. The entire vineyard has been farmed biodynamically since 2013. Meticulous farming techniques include managed deficit irrigation, suckering and shoot thinning, cluster thinning post fruit set, green drop and wing removal on remaining clusters. Winemaker Don Schroeder has been with Sea Smoke since 2003. Estate wines include Botella, Southing and Ten Pinot Noir, Chardonnay, and Sea Spray sparkling wine. The wines are sold exclusively through a mailing list at www.seasmoke.com.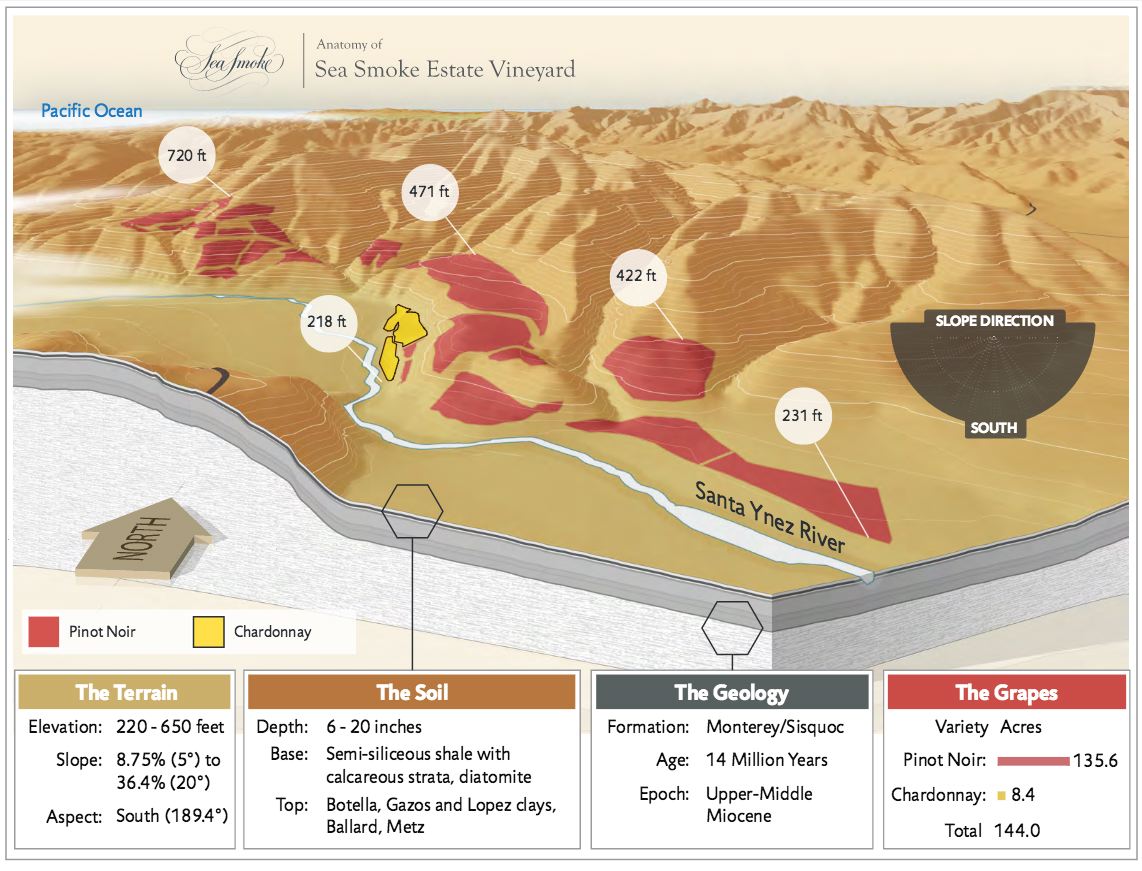 2013 Sea Smoke Southing Sta. Rita Hills Pinot Noir
14.5% alc., pH 3.45, TA 0.63, $60. Southing represents the diversity of the entire Sea Smoke Estate Vineyard. 100% gently de-stemmed, cold soaked for 1 to 4 days, cultured yeast fermentation, punch downs, and a total maceration time of 14 to 18 days. Free-run juice was sent to tank and pressed, with both free-run and press wines racked to barrels. Aged 16 months in French oak barrels, 55% new. · Moderate reddish purple color in the glass. Plenty of oak-driven spice and vanilla compliment the fruit aromas of blackberry and floral notes of rose and violet. Discreetly concentrated, with flavors of purple and black fruits, graced with spice, dark chocolate and floral accents. Soothing tannins are nicely balanced by juicy acidity and there is some length on the fruit-driven finish. Score: 91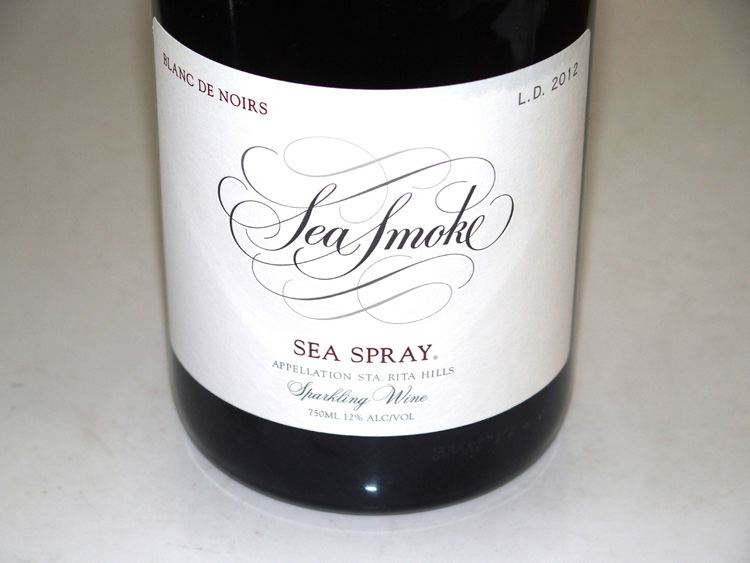 2012 Sea Smoke L.D. Sea Spray Blanc De Noirs Sparkling Wine
11.9% alc., pH 3.15, TA 0.90, $80. 100% Pinot Noir vinified by methodé champenoise. 9 months in Barrel and 24 months en tirage. A long, cool fermentation was completed in stainless steel tanks followed by once-used and neutral French oak barrels. After 9 months of aging on the lees, the wine was bottle aged an additional 24 months en tirage before disgorging. The wine was finished with no dosage. · Lovely delicate pinkish orange color in the glass. The nose is searching and complex, offering scents of yeasty lees, salty ocean, peach pit, walnut oil, and subtle cherry and raspberry fruits. Tremendous vibrancy in the mouth with a lively bead, offering flavors of peach, orange water, dried cherry, cranberry and brioche. Thoroughly dry, with noticeable persistence of flavors on the soprano finish that delivers a tight grip of acidity. This wine calls out for foie gras. Score: 94