Along the Oregon Pinot Trail Part 2
The 2015 Oregon Vineyard and Winery Census Report was released in August 2016. The census is compiled by the Southern Oregon University Research Center (SOURCE) for the Oregon Wine Board (OWB). Pinot Noir is still the monarch of varieties in Oregon, accounting for 62 percent of planted acreage and 67 percent of vineyard production. This total is in marked contrast to California, where Pinot Noir only accounted for 4.8% of the 2015 California grape crush according to USDA statistics. Pinot Noir planted acreage in Oregon now stands at 17,146 acres compared to 15,507 acres in 2014.
Breaking down acreage by area in Oregon, Pinot Noir planted acreage is 12,504 acres in North Willamette Valley, 1,913 acres in South Willamette Valley, 1,640 acres in the Umpqua Valley and 944 acres in the Rogue Valley.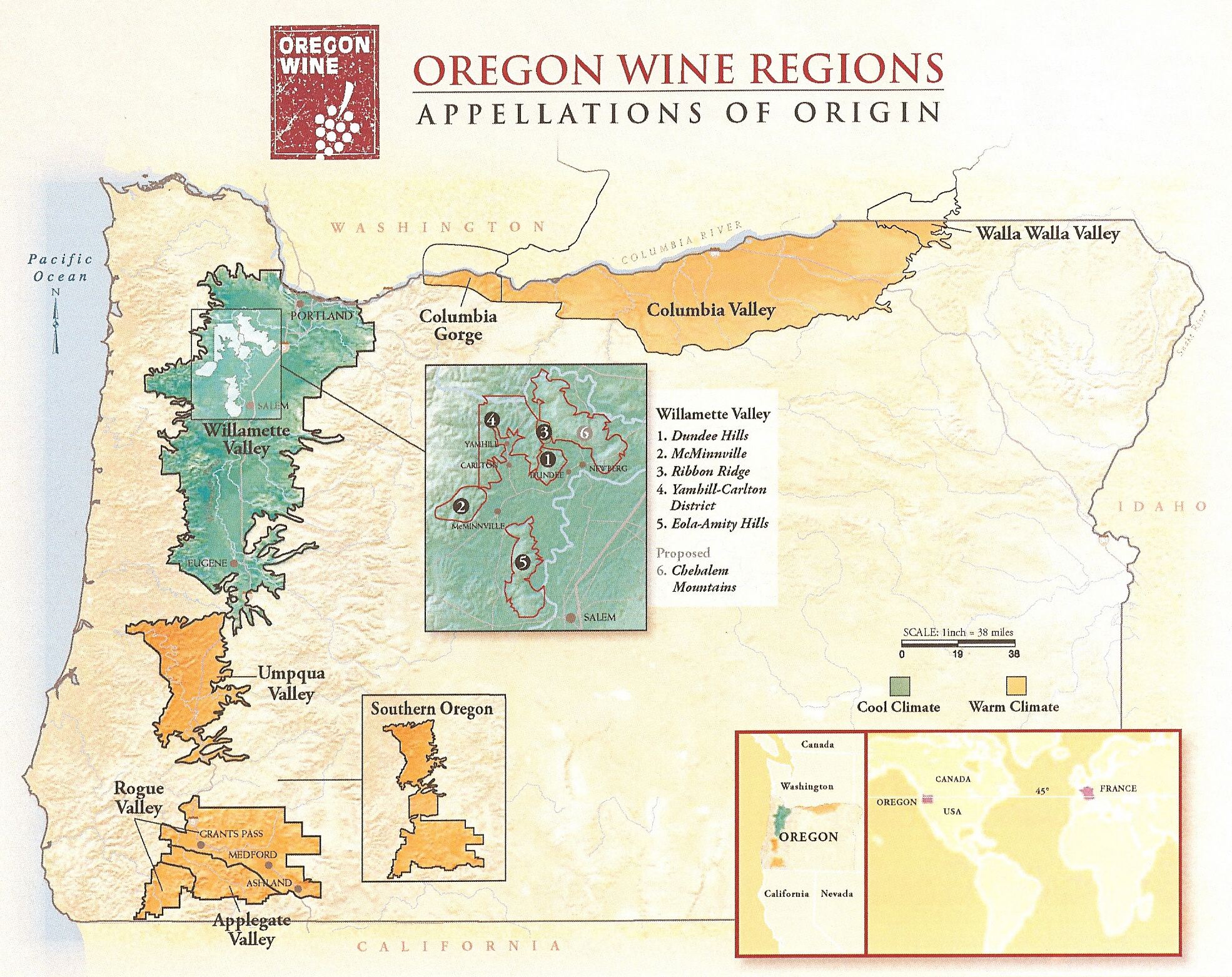 Pinot Noir brought an average price of $2,353 per ton statewide with a low of $1,000 and a high of $5,200.
Total tons crushed in Oregon increased 5 percent from 2014 to 73,518, with the North Willamette Valley accounting for 75 percent of the total crush. Pinot Noir production increased to 50,737 tons compared to 45,239 tons in 2014.
Case sales increased 9 percent to 3.1 million in 2015 along with an increase in direct-to-consumer sales of 14 percent. Impact Databank report total wine sales as 2.9 million cases on 6% growth in 2015, with Pinot Noir If you drink no Noir, you Pinot Noir Volume 10, Issue 38 September 19, 2016 accounting for 55% of volume. 90% of sales were above $11 a bottle.The largest export market for Oregon wine is Canada (31,015 cases), with Japan second and the United Kingdom third.
There are now 702 wineries in Oregon with 468 of them located in the North Willamette Valley. The vast majority of wineries produce fewer than 5,000 cases annually, according to the OWB. The largest producers are King Estate, A to Z Wineworks, Argyle Winery and Sokol Blosser. There is considerable investment by large corporations ongoing including Copper Cane Wines & Provisions, Foley Family Wines, Jackson Family Wines and Ste. Michelle Wine Estates. The French have invested in Oregon as well (see article in the next issue).
One significant change in early 2016 was the expansion of the boundaries of the Willamette Valley AVA. 18,560 acres were added after a petition submitted by King Estate Winery, the first boundary change in the AVA since it was first approved in 1983. King Estate Winery's property line was close to the original AVA line and the winery sources most of its grapes from the Willamette Valley. The Willamette Valley AVA now stretches 120 miles from north to south and 60 miles from east to west and contains six sub-appellations.
As you read this, harvest is already underway in the Willamette Valley.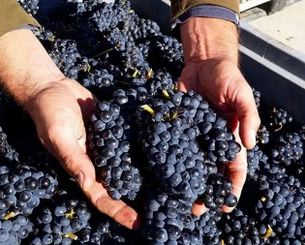 If you are visiting the Willamette Valley, consider the McMinnville Wine Walk. McMinnville's historic downtown is easy to explore on foot, allowing you to stroll and taste a variety of wines. The charm of McMinnville lies in its historic buildings such as a 1926 power plant that is now home to Elizabeth Chambers Cellar and the red building that once housed the Willamette Valley Walnut Co. where now Walnut City WineWorks is located. Visit all 10 wine tasting rooms, get your booklet stamped along the way and receive a 33 Book Co. tasting notes journal. Visit 15 wine tasting rooms on the map and receive a Wine Walk GoVino wine glass. For information go to www.visitmcminnville.com. Wineries include R. Stuart & Co., Ransom Wines, Terra Vina Wines, Eola Hills Tasting Room, Willamette Valley Vineyards Tasting Room, Naked Winery, Winderlea Vineyard & Winery, Brittan Vineyards, Matello Wines & Goodfellow Family Cellars, Domino IV, Elizabeth Chambers Cellar, The Eyrie Vineyards, Remy Wines, Westrey Wine Company, Walnut City WineWorks, Coleman Vineyards, Coeur De Terre Vineyard, Maysara, Yamhill Valley Vineyards, and Youngberg Hill.
In this issue, Along the Oregon Pinot Trail Part 2, five Willamette Valley wineries are profiled that I visited for the first time in July 2016: Airlie Winery, Alloro Vineyard, Bells Up Winery, Brooks Winery and Knudsen Vineyards.