Brooks Winery
This iconic Oregon winery has been on my must-visit bucket list for some time. Luckily, Janie Brooks was in town and she, along with winemaker Chris Williams, met me at the hospitality center and winery in the Amity- Eola Hills that overlooks the Cascade Range and the Willamette Valley floor. The facility is impressive, with multiple sitting areas both indoors and outdoors to enjoy Brooks wines along with appropriate food matches prepared by a chef on site. (All photos courtesy of Andrea Johnson Photography)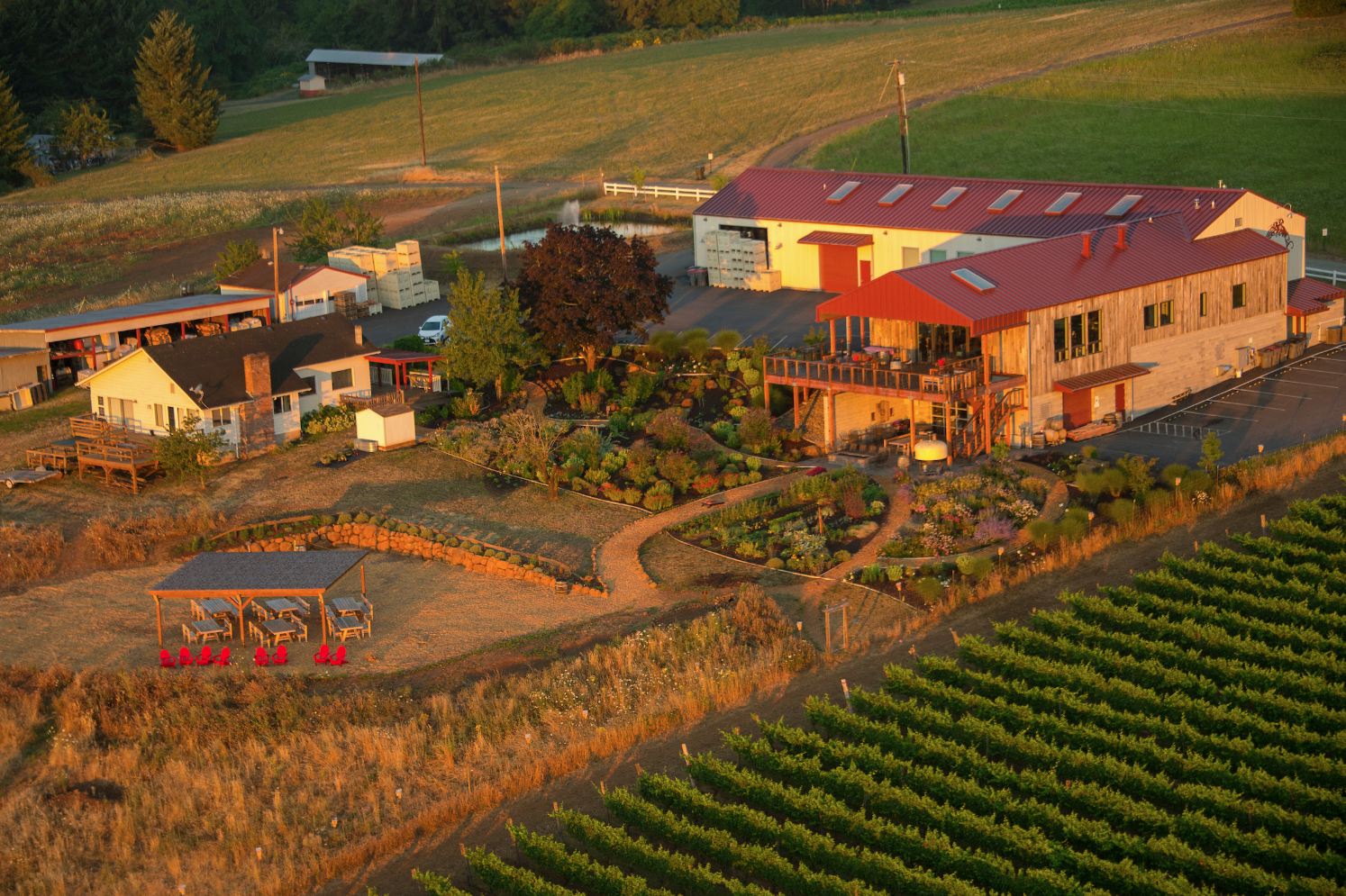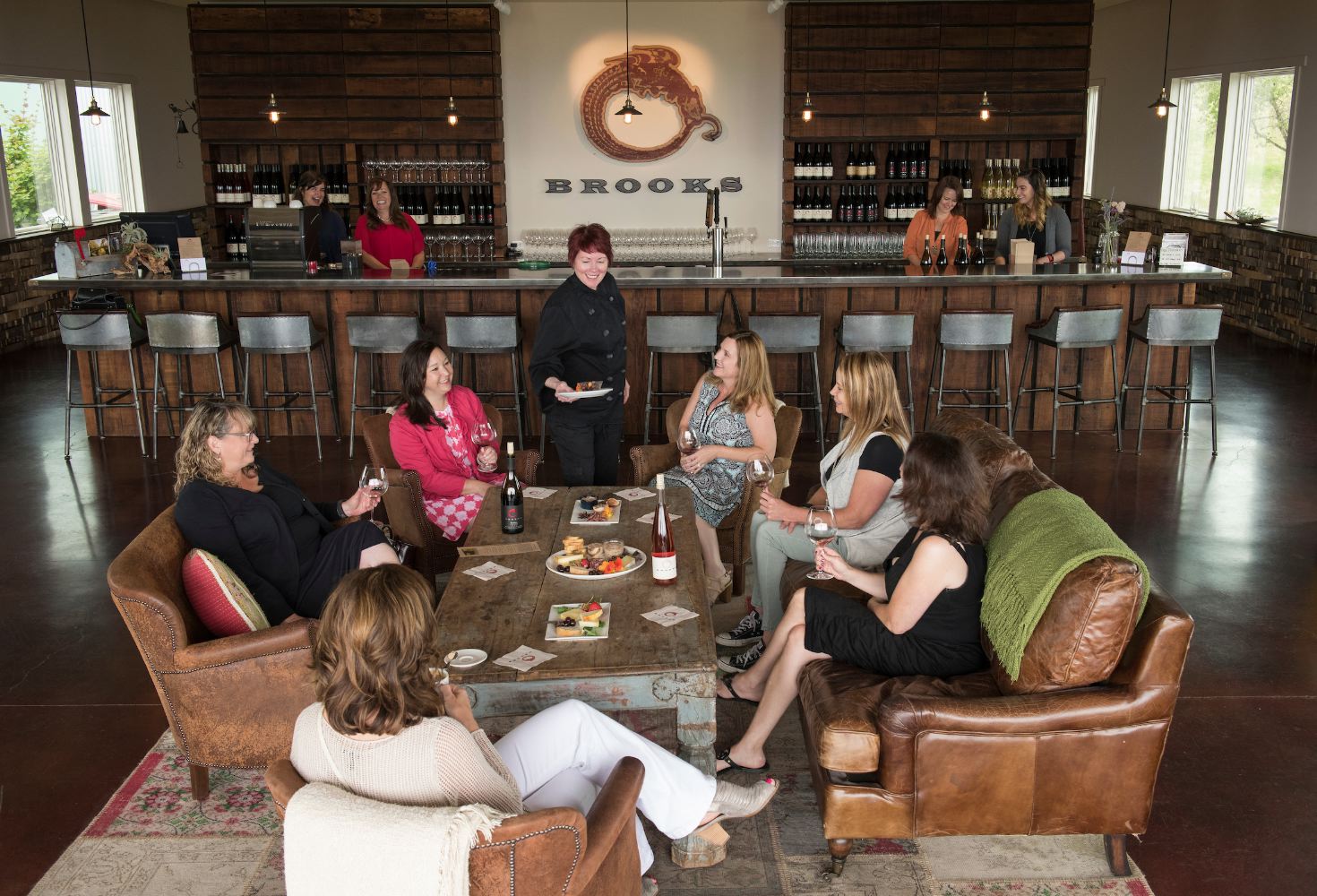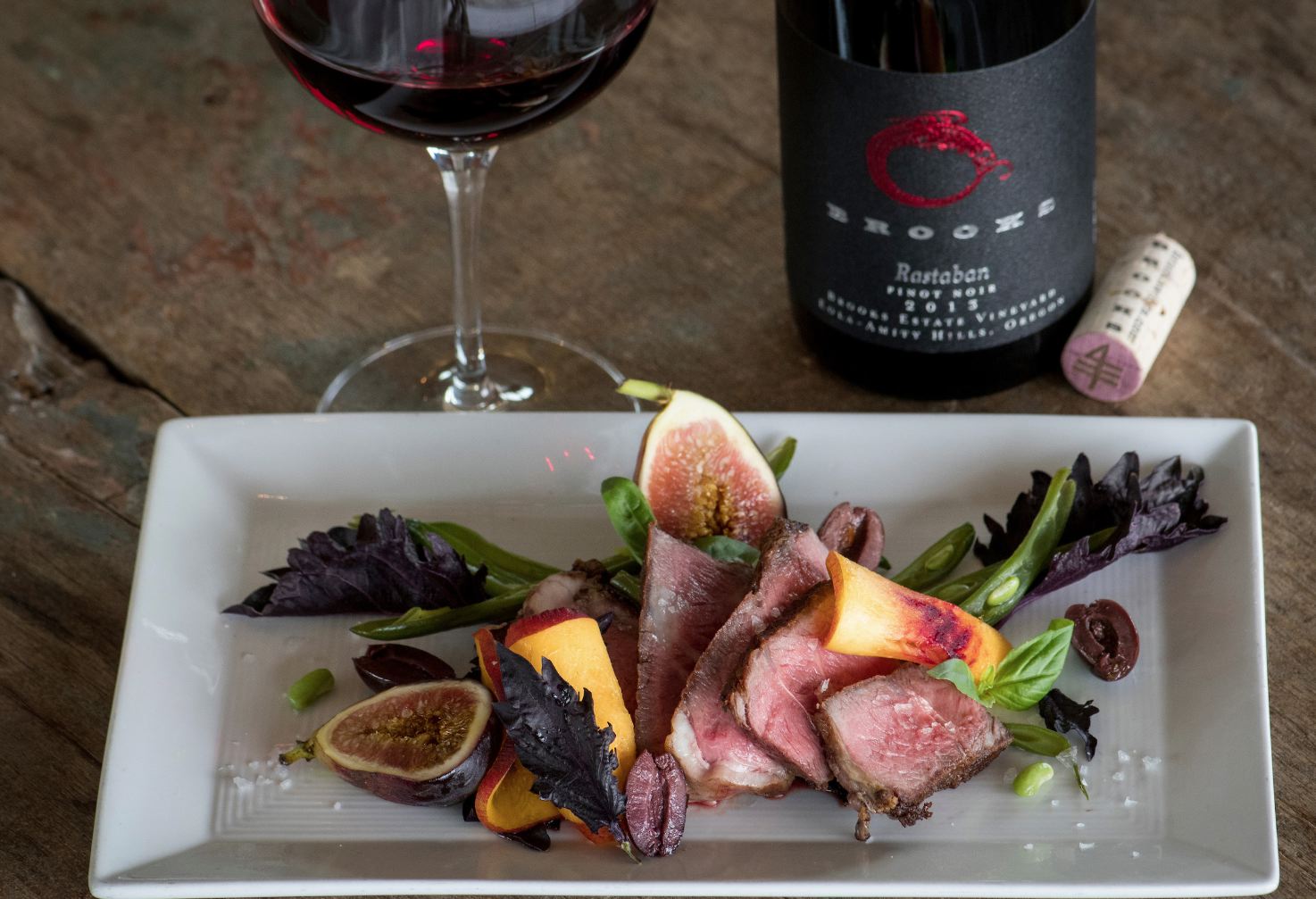 The history of Brooks Winery is well known to pinotphiles. The founder, winemaker Jimi Brooks, was highly respected by his Oregon colleagues for his devotion to holistic farming and winemaking in the Willamette Valley. He started Brooks Winery in 1998 after winemaking stints at Maysara and WillaKenzie Estate wineries, but tragically passed away six years later at the relatively young age of 38 years. The winery was bequeathed to Jimi's only child, Pascal, who was eight years old when his father died, making him the youngest winery owner in the world.
After Jimi's death, a consortium of winemakers from the Willamette Valley kept the winery productive until winemaker Chris Williams, Jimi's former assistant winemaker, who had worked along side Jimi at Maysara, WillaKenzie Estate and Brooks Winery, took over in 2005. He was able to bring continuity to Brooks wines since he shared Jimi's philosophy and has remained the winemaker to this day.
Janie Brooks Heuck, Jimi's sister, now manages the winery, turning it into a family legacy. Since becoming Managing Director in 2004, she increased production from 3,500 to 20,000-25,000 cases annually.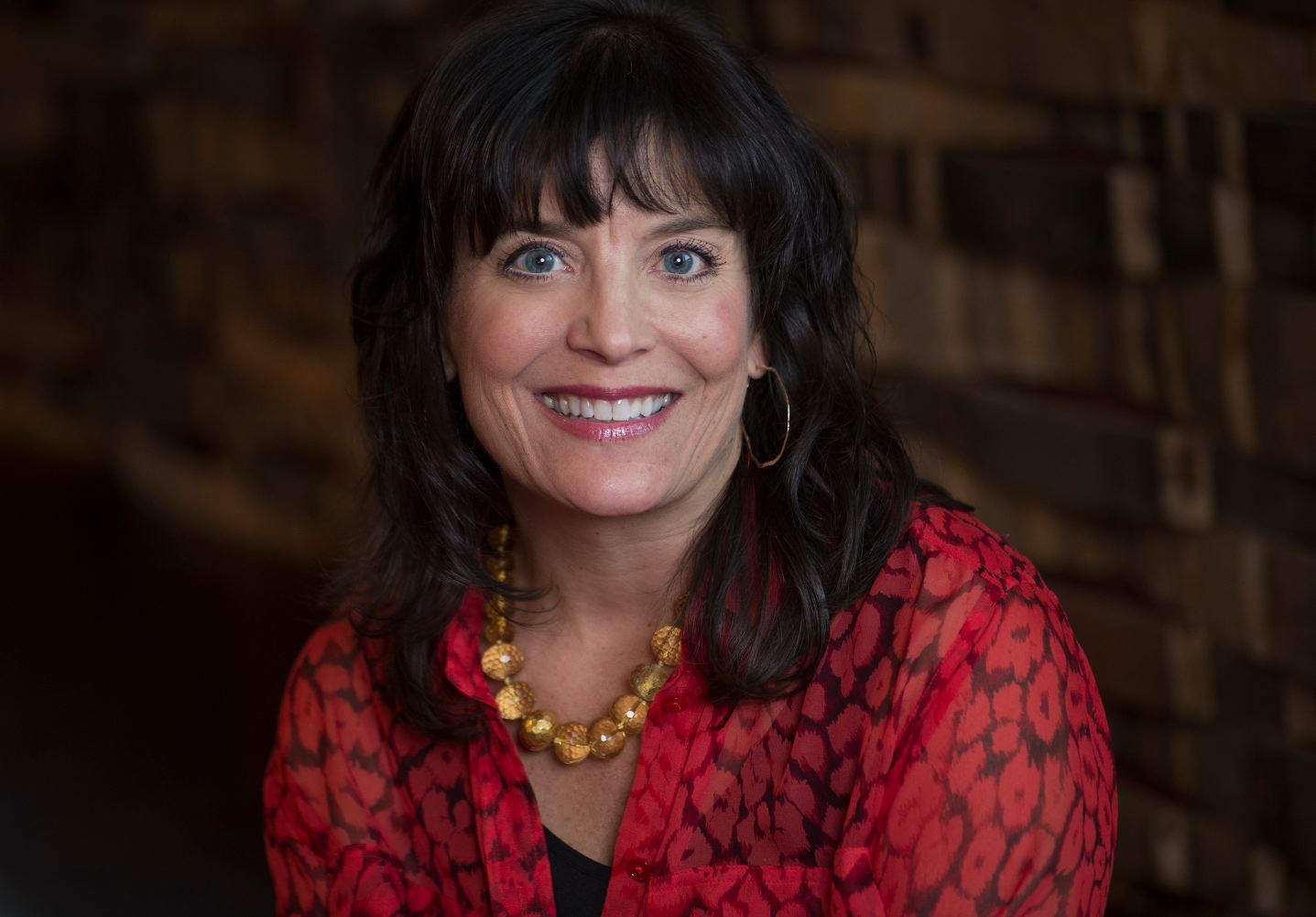 In 2009, a 20-acre vineyard was acquired in the Eola-Amity Hills that Jimi had farmed biodynamically since 2002, and Demeter Biodynamic certification followed in 2012. The site was originally planted between 1973 and 1977 to Pinot Noir and Riesling. 10 acres of own-rooted vines remain on this aged vineyard that is now named Brooks Estate Vineyard. 2014 was a bright hallmark for the winery, as the new winery and tasting room opened, and the winery was the focus of a feature length documentary titled, 'American Wine Story,' that was shown at multiple film festivals in 2014 and is available at www.americanwinestory.vhx.tv/.
The logo or symbol on the label of Brooks wines was created by founder Jimi Brooks and represents the cycle of life and rebirth.
Brooks Winery was named one of five "Must Visit Wineries" by USA Today and I can see why. The wines are all excellent and the hospitality is unriviled. Tasting is available daily from 11:00 a.m. to 5:00 p.m. with different tasting options and food pairings available. Along with the Wine Bar, craft beer is available on tap so that all visitors can indulge their preferences. Visit www.brookswine.com.
Currently, Brooks specializes in Pinot Noir and Riesling, with several other white aromatic varietals also available. 17 different Rieslings are offered, sourced from 14 different vineyards. Multiple Pinot Noirs are produced from estate and sourced fruit including a Rosé. All Pinot Noir wines undergo 100% de-stemming, followed by a 5 to 7-day cold soak, and a subsequent native yeast fermentation kept cool to avoid over extraction especially in warm vintages. Use of new oak is very modest. The wines are bottled after cross-flow filtration.
After a tour of the winery, I settled in with Janie and Chris in a private tasting room that is available for special tasting experiences and the trade. It has an unusual wall of cork tiles and is highly suitable for wine sampling. The first wines reviewed were tasted at the winery and the subsequent wines were evaluated at home in my usual fashion.
Winery Tasting: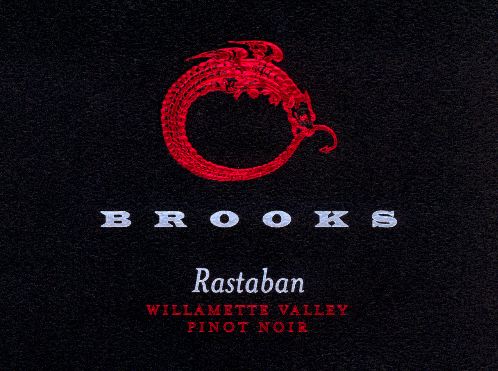 The Janus bottlings have a core of fruit from the Brooks Estate Vineyard combined with primarily grapes from Eola-Amity Hills vineyards. A mini vertical was tasted to show vintage differences yet a consistent style. Janus is the winery's flagship Pinot Noir and is the richest and most intense blend offered in honor of Jimi's legacy of crafting expressive blends. Janus was a Roman mythological God depicted with two faces looking to both the future and the past.
I rarely review or even drink domestic Riesling. Chris initially offered me a couple of Brooks Rieslings to sample and I was hooked. He ended up sharing six different Rieslings with me, all superb. My notes are not extensive but you get the idea. A Terue Wines Muscat and Brooks Gewüztraminer were also excellent. I realized there is a serious commitment to Riesling at Brooks and the quality of the wines reflect this goal. The degree of dryness of each Riesling is depicted on the back label.

2014 Brooks Ara Willamette Valley Oregon Riesling
13.8% alc., pH 3.00, TA 0.92, RS 12.9 g/L, 300 cases, $28. 50% estate fruit. Dry. · Scents of flint, petrol, ripe apple and peach on the nose, and enticing flavors of apple and pear on the palate in this crisp, refreshing wine
2015 Brooks Bois Joli Vineyard Eola-Amity Hills Oregon Riesling
12.5% alc., pH 3.00, TA 0.86, RS 31.7 g/L, 300 cases, $24. A medium dry offering. Vineyard planted at 720 feet elevation in marine sedimentary soil. Sent straight to press and fermented in stainless steel. Cross-flow filtered. · Terrific in every way, featuring a core of white peach, apricot and pear fruits that soar on the nose and palate. Good concentration, and lively acidity, with a glorious peach-driven finish.
2015 Brooks Sweet P Eola Amity Hills Oregon Riesling
11.6% alc., pH 3.01, TA 0.81, 600 cases, RS 39.7 g/L, $24. 100% estate grapes. Medium dry. · Very clean aromatic profile, featuring scents of stony fruits, white flowers and mineral. Admirable acid and sugar balance with a juicy thread of white peach, apricot and tropical fruits spearheading the pleasure. The wine finishes with a cleansing burst of acidity. Sweet P is for me.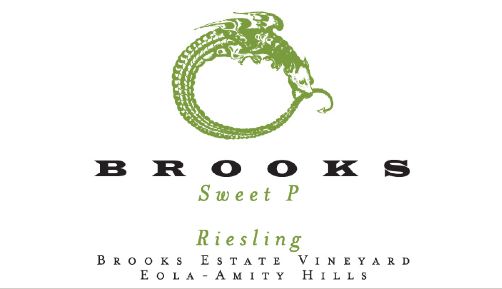 Comprehensive tasting of other wines at home: