Pinot Briefs —Newsletter 10.39

Final IPOB Tasting Tickets Available Tickets are now on sale for In Pursuit of Balance (IPOB) to be held at RN74 Restaurant in San Francisco, Monday, November 14, 2016, from 5 p.m. to 8 p.m.. The event offers an opportunity to taste Pinot Noir and Chardonnay from 35 IPOB member wineries that will be represented by a principal or winemaker at the event. For a list of attending wineries, visit www.inpursuitofbalance.com.
California Wine Institute Offers SB County Road Trip The Wine Institute's California Wines Road Trips series highlights Santa Barbara County this month. Nearly 200 wineries are found among six AVAs which are part of the larger Central Coast AVA. Browse the list of Santa Barbara County wineries at www.discovercaliforniawines.com and use the interactive map to search wineries by amenities. The Santa Barbara County Vintners Association at www.sbccountywines.com also features in in-depth wine country touring guide and tow-for-one tasting passes for purchase online, as well as fee tasting route maps to nine wine trails.
Santa Cruz Mountains November Passport Day On the third Saturday of January, April, July and November, Passport participants are welcomed into 50+ wineries throughout the Santa Cruz Mountains. The November event will be on Saturday, November 19, 2016. Passports are valid for two years and are $55. Visit www.scmwa.com.
Charles Banks Sells Sandhi Wines Banks, the former owner of Screaming Eagle, has sold Sandhi Wines to co-founders Rajat Parr and Sasha Moorman, and venture capitalist Steve Webster. Sandhi, located in the Sta. Rita Hills, was established in 2009 to produce high-end, terroir-driven Pinot Noir and Chardonnay.
Davis Family Vineyards Strikes Gold & Double Gold at 2016 Sonoma Harvest Fair Former PinotFile "Winery of the Year," Davis Family Vineyards, was awarded seven Gold Medals and Three Double Gold Medals (every judge awarded it a Gold) at the annual Sonoma Wineries-only blind judging. 195 local wineries entered 1,094 wines. Double Gold Medals were awarded to the 2015 Davis Family Vineyards Chardonnay(not released, $38), the 2013 Davis Family Vineyards Horseshoe Bend Pinot Noir ($55) and the 2013 Davis Family Vineyards Campbell Ranch Pinot Noir ($65). The 2014 Davis Family Vineyards Horseshoe Bend Pinot Noir ($55), 2013 Davis Family Vineyards Sonoma Coast Pinot Noir, and 2015 Davis Family Vineyards Russian River Valley Cote Rosé ($25) won Gold Medals. Red Wine Sweepstakes winner was the 2014 Russian River Vineyards Horse Ridge Vineyard Russian River Valley Pinot Noir ($65). Best of Class Pinot Noir went to 2014 Inspiration Vineyards & Winery Inspiration Vineyards Russian River Valley Pinot Noir ($36), 2014 Russian River Vineyards Horse Ridge Vineyard Russian River Valley Pinot Noir ($65), and 2015 St. Francis Winery & Vineyards Pinot Noir ($22). For a listing of all the medal winners, visit www.harvestfair.org.
UC Davis Releases Survey Results to be Reported at Wine Industry Financial Symposium in September The 14th annual wine executives survey revealed the following: (1) Millennials are consuming more and higher-value wines, driven by a thirst for quality, new experiences and information-sharing; (2) Concerns over water availability is causing wine executives to buy only vineyards with good access to water, choosing water-efficient rootstocks, and investing in technology to minimize water use in the vineyard and winery; (3) Anticipating climate change that may intensify in the coming years, wine executives said that they are now looking outside of California to Oregon and Washington for vineyard development and to Chile, Argentina and Australia for sourcing bulk wine; (4) Consolidation of wine distributors and mergers and acquisitions within the industry are continuing trends (see also www.pressdemocrat.com/ business/6130695-181/winery-mergers-and-acquisitions-expected (5) The improving economy and increased DTC sales would have the greatest positive effect California wine sales over the next three years. Labor shortages would have a large negative effect California wine sales during the same period; (6) Industry professionals projected that over the next three years the strongest red wine varietals will be Cabernet Sauvignon, followed by Pinot Noir and red blends. They anticipated that the top white varietals will be Chardonnay and Sauvignon Blanc, followed by Pinot Gris.
¡Salud! Salutes 25th Anniversary Winemakers from Oregon's foremost wineries will debut the 2015 vintage at this benefit for Oregon's seasonal vineyard workers and their families. This event is the only opportunity to acquire unique cuvées made exclusively for ¡Salud! The ¡Salud! Cuvée Tasting and Big Board Auction will be Friday, November 11, 2016, from 3:00 p.m. to 6:30 p.m. at Ponzi Vineyards (tickets are $275 each). The following evening, Saturday, November 12, 2016, will be the 25th Anniversary Celebration Gala and Auction at the Sentinel Hotel in Portland (tickets are $295 each). Weekend ticket bundles are $500 each. Accommodations at the Sentinel are available at a special discounted rate. Visit www.saludauction.org.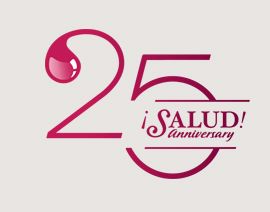 Sta. Rita Hills AVA Expansion Approved In August, 2016, the TTB approved a petition to expand the Sta. Rita Hills AVA. The petition had been submitted by three vineyard owners whose vines were just outside the AVA with Pence Ranch and John Sebastiano Vineyard the main supporters of the petition. There was fierce opposition from the board of directors of the Sta. Rita Hills Winegrowers' Alliance. The expansion added 2,296 acres to the 33,380-acre Sta. Rita Hills AVA.
Cheerwine: A Soda for Pinot Noir Lovers I recently discovered a non alcoholic soft drink that tastes just like Pinot Noir. L.D. Peeler created Cheerwine in 1917 in Salisbury, North Carolina, when a traveling salesperson from St. Louis sold his robust cherry flavor to the company founder, who wanted to add a cherry soda to the Carolina Beverage Corporation soda lineup to take advantage of the flavor's popularity. Nearly 100 years later, Cheerwine is still a family owned business, with L.D.'s great grandson, Cliff Ritchie leading the company. Carolina Beverage Corporation and Cheerwine Bottling Co. is the oldest, continuously operated, family owned soft drink company. The name comes from the drink's burgundy color and the cheerfulness drinkers experience after the first sip...which does sound like wine. It has also been called the "Nectar of North Carolina" and the "Legend." Copy cats such as Cherry Coke and Wild Cherry Pepsi weren't sold in stores until the 1980s, while Cherry Dr. Pepper arrived in the 2000s. Never duplicated, Cheerwine is available in 12 ounce bottles and cans, regular or diet in all 50 states (Only North Carolineans enjoyed Cheerwine until very recently). I prefer this black cherry bliss in the diet bottling since it has no sweetness and more duplicates the flavor of Pinot Noir.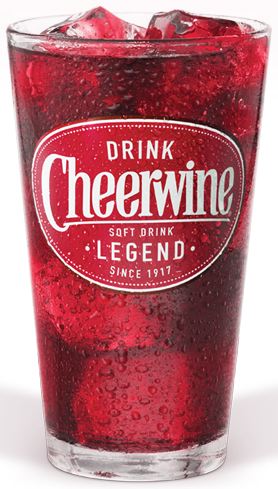 Vineyard Area Planted for Big Wineries