Identification of Pinot Noir Clone by Cluster Morphology
In April 2016, I came across an interesting article in the online BK Wine Magazine at www.bkwine.com. Author Per Karlsson discussed how ampelographers distinguish one grape variety from another.
The most reliable way to identify a grape variety or clone would be a DNA test. Grapevine cultivars have been studied extensively using genome sequencing and specific grape varieties have been singled out. For example, the Pinot Noir grape was sequenced several years ago by an Italian-based multinational consortium. Identifying specific Pinot Noir clones by DNA testing has not been reliably successful to date.
Botanical specialists can use leaf and grape bunch morphology to identify grape varieties and to a lesser extent grape clones, but it is not always easy to be certain. Karlsson points out the important characteristics of grape bunches in arriving at an identification: (1) color of the bunch, (2) size and weight of the bunch, (3) size of the berries, (4) shape of the bunch, (5) tight or wide spread grapes in cluster, (6) where is cluster attached on vine, (7) thickness of grape skins, and more.
Identification of clone based on grape bunch appearance is challenging because presentation will be altered by site, climate, vintage, and a number of other variables. I collected a number of different clonal and selection Pinot Noir grape cluster photos to demonstrate the similarities. Thanks to Jeff Fink, proprietor and winemaker of Aether Wines, for permission to use many of his photos from the 2015 vintage.
Key (top left to right): Quinta Del Mar Vineyard Dijon 777, Quinta Del Mar Vineyard Dijon 115, Laetitia Vineyard Dijon 115, Dierberg Vineyard Mount Eden; (bottom left to right) Pence Ranch Swan, Drum Canyon West Block Calera, Drum Canyon East Block Calera, Drum Canyon Swan, Sanford & Benedict Dijon 115. Enlarged photos below follow the same sequence.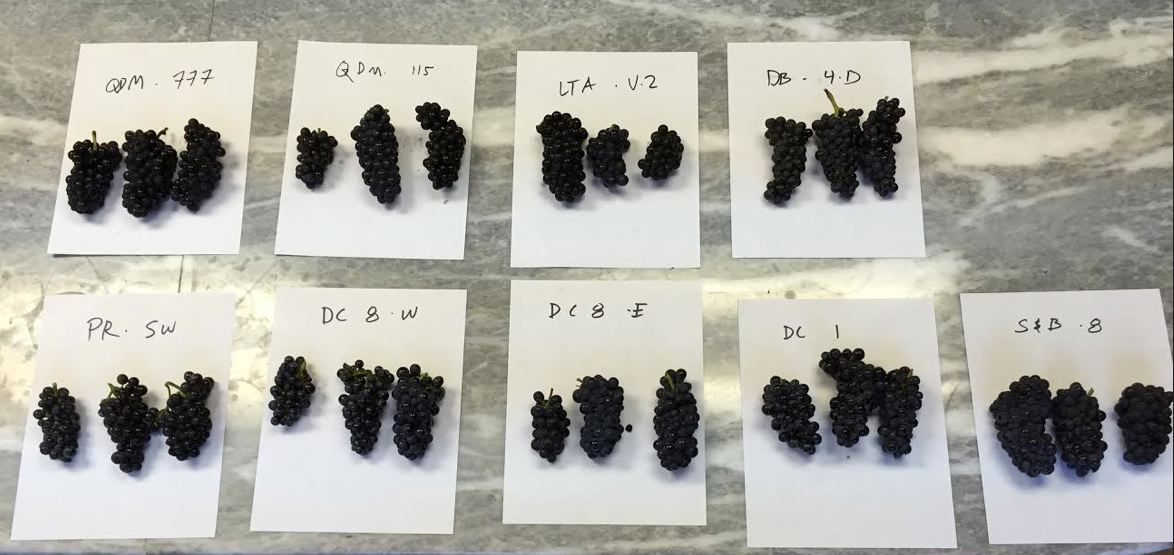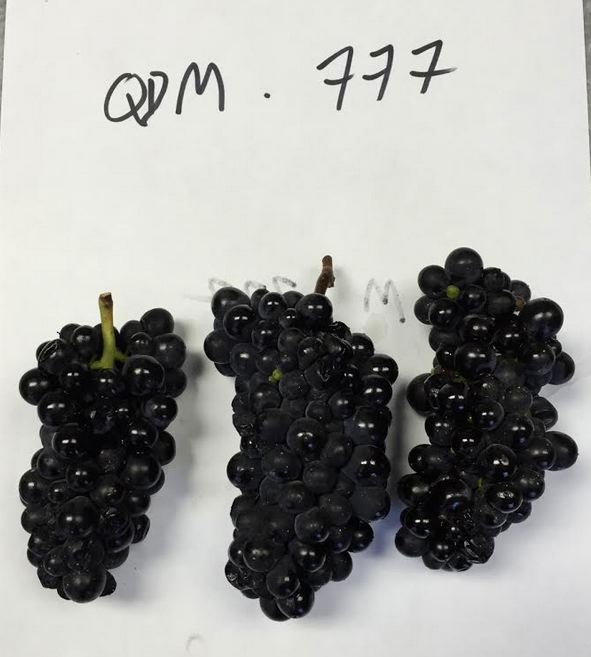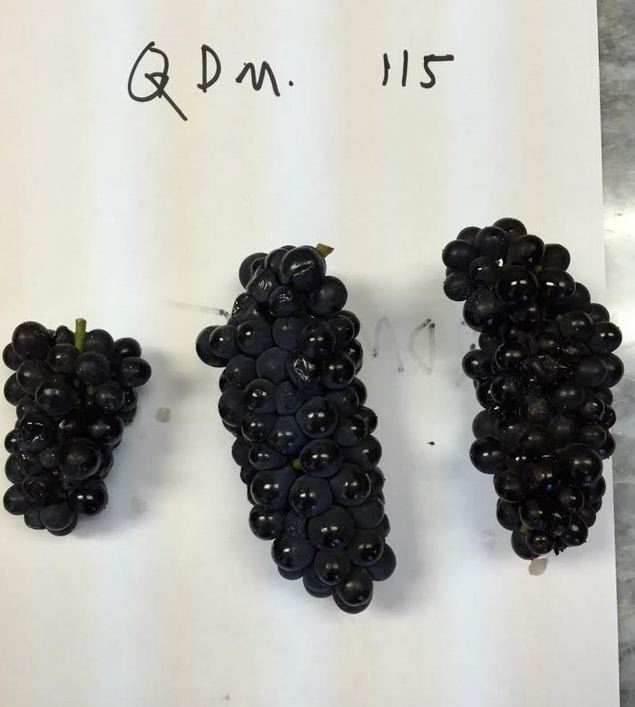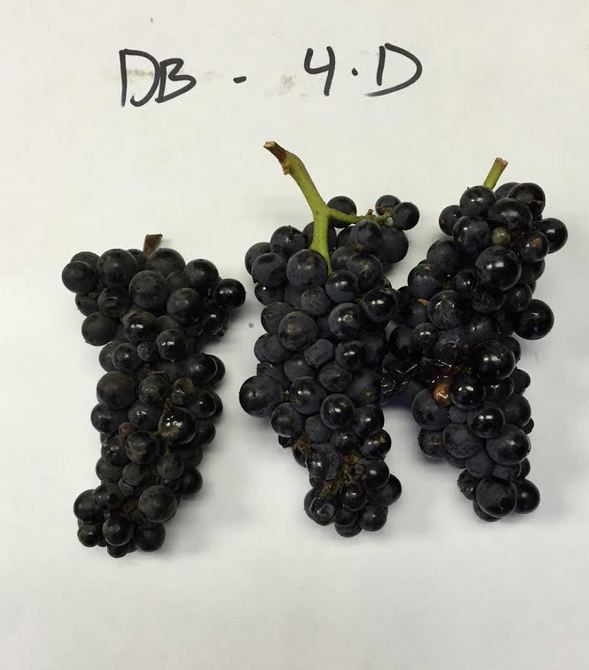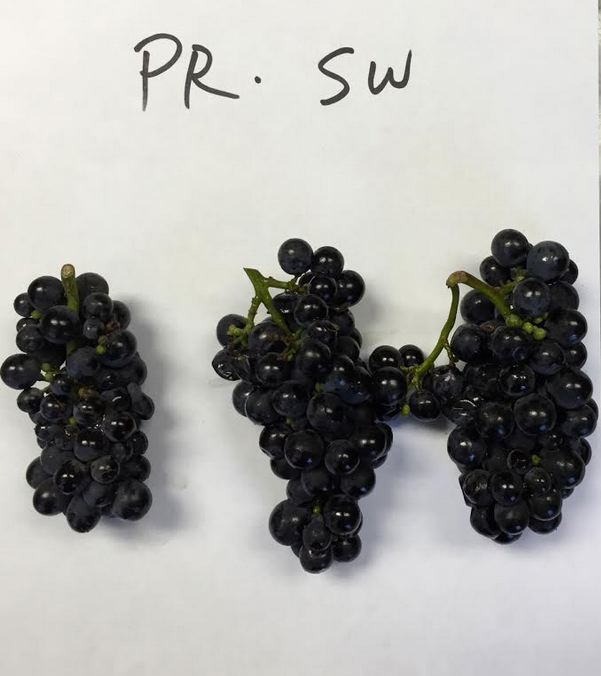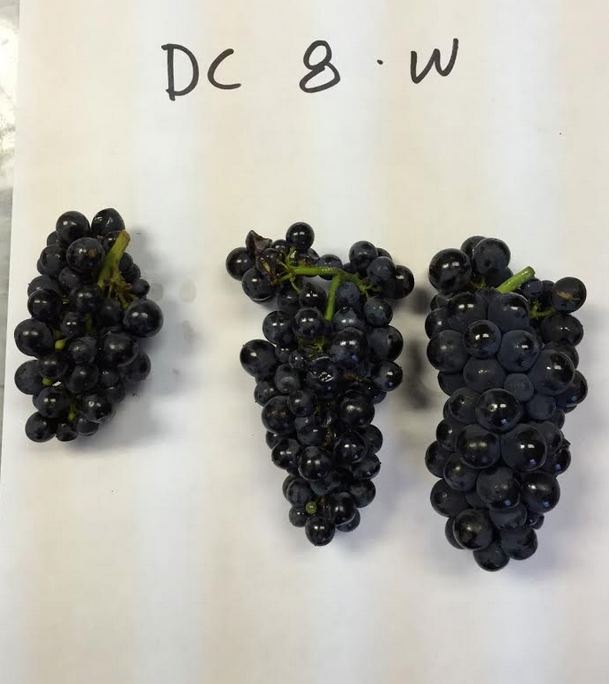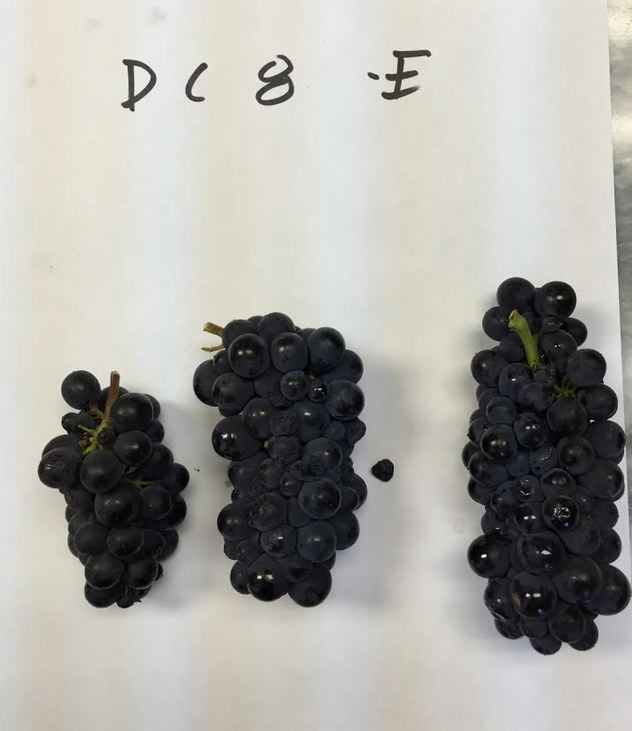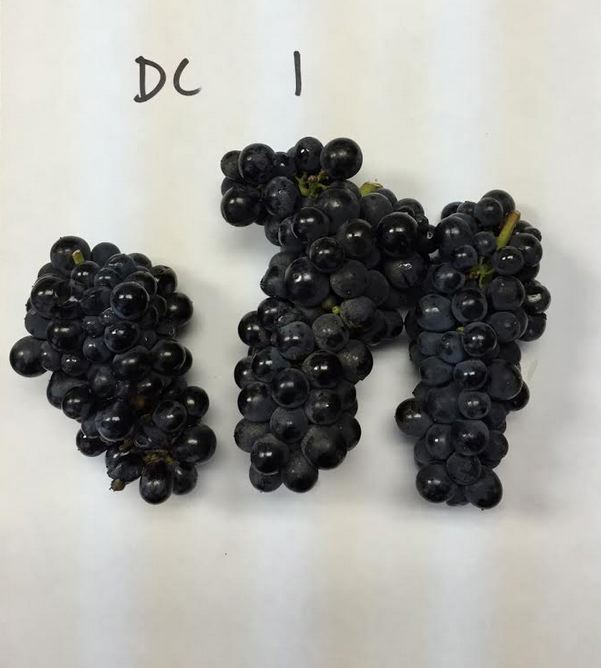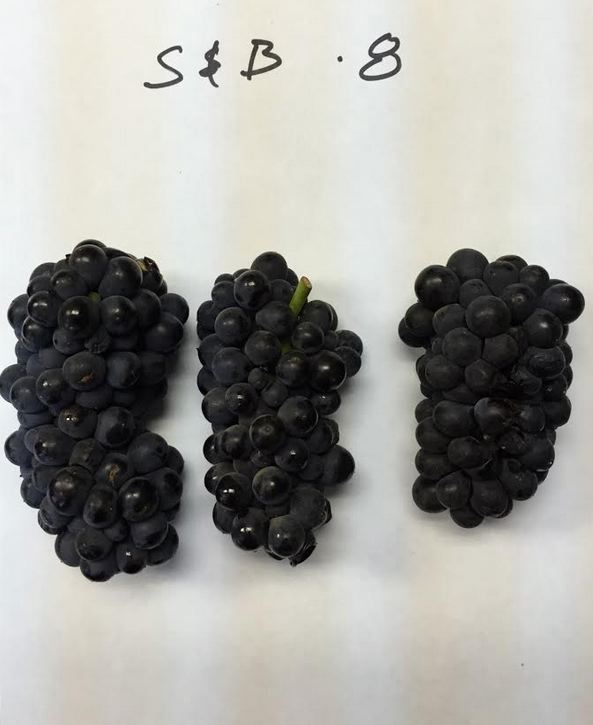 I have included this photo as well which adds cluster views of Pinot Noir clones Dijon 114, 23 (Mariafeld) and Pommard 5 to 115 for comparison. Below is a photo of Dijon 943, a very small clustered clone compared to Dijon 777.