Pinot Briefs —Newsletter 10.41
Freixenet USA Launches WindVane Luxury Wines Freixenet USA, the owners of Gloria Ferrer Caves & Vineyards, announced the release of the first wine from its new luxury wine brand, WindVane, an homage to the wind that lends to the unique character of the wines of western Carneros. The 2014 WindVane Carneros Reserve Pinot Noir ($80) is the first release, a blend of Pinot Noir grapes from some of the windiest and most devigorated vineyard blocks located throughout the 335-acre estate vineyards of Gloria Ferrer in the Carneros AVA. Only 100 cases have been produced under the direction of Steven Urberg, who leads the winemaking for Gloria Ferrer. This wine will be available in select accounts in California and New York. In 2017, approximately 3,000 cases of WindVane Estate Grown Pinot Noir and Chardonnay will be released nationally. Visit www.windvanewines.com.

How to Drink Like a Billionaire: Mastering Wine with Joie de Vivre Wine expert and personality Mark Oldman expounds on the secrets of the wine world in this witty guide, advising the reader how to drink like a billionaire on a small budget. In 132 short chapters, Oldman peels away the pretension that surrounds wine and offers straight talk on finding moderately priced bottles that drink like expensive ones, avoid being a victim of wine trends, insider wine lingo, and how to deal with wine lists and sommeliers. Hardcover, $17.50 through major retailers. Reviewers have raved about this book.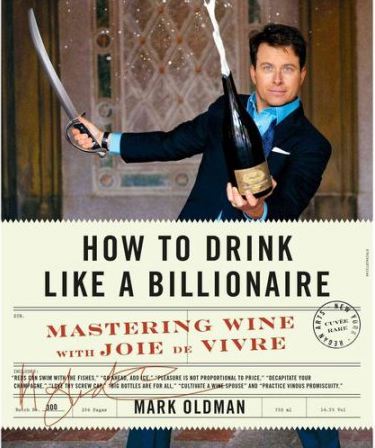 Spring Mountain District Harvest Celebration 18 wineries from Napa Valley's Spring Mountain District will be hosting a tasting of current releases along with a few surprise vintages. The event will be held Thursday, November 17, 2016, from 5:00 p.m. to 8:00 p.m. at the Presidio Golden Gate Club in San Francisco. Tickets ($65) can be bought at Eventbrite. Participating wineries include Barnett Vineyards, Keenan Winery, School House Vineyard, Smith-Madrone and Stony Hill Vineyard.
Plum: An Innovative Wine Accessory Plum is a fully automated appliance that allows one to open a bottle of red or white wine, pour a temperature controlled pour, and preserve the remaining wine, all at the touch of a button. A needle pierces the bottles closure, dispenses the wine, and pressurizes the bottle with argon gas. The wine is said to be preserved for 90 days. Designer David Koretz, who has a long history in the tech industry, wanted a device that would allow him to have a glass of wine at the end of the day available easily at the proper temperature. In addition, a computer and camera is integrated into the Plum, allowing scanning to identify the wine vintage, varietal, region and winery from a database of more than six million wines and the result appears on a touchscreen. Astonishingly, Plum works with any standard 750 ml bottle of wine with any closure, including artificial cork and even metal screw caps. Two bottles are nestled in separate cooling chambers that can be kept at different serving temperatures. Plum can be pre-ordered now for shipping in spring 2017. $1499. Visit https://shop.plum.wine/products/plum?variant=27127742403.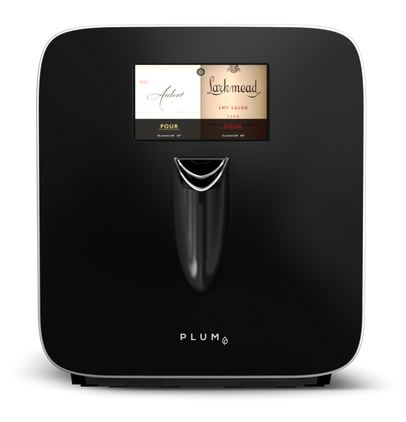 Vertical: Passion and Pinot on the Oregon Wine Trail This recently released book by Rex Pickett is a sequel to the book Sideways. Pickett follows the friendship of Miles and Jack as they drive and drink their way through the Willamette Valley. Originally released as Vertical in 2011 in a self-published, small press run, this new release has been re-titled and reedited for wide distribution and illustrated with New Yorker style chapter headings and vignettes. In this novel, Miles and Jack along with Miles's wheelchair-bound mom, her dog, and her pot-smoking caretaker, heading to Sheboygan, Wisconsin, where his mother will live out her last days with her sister. First, Miles has a date as the honorary emcee of the International Pinot Noir Festival. For more information, visit ww.w.LooseGravelPress.com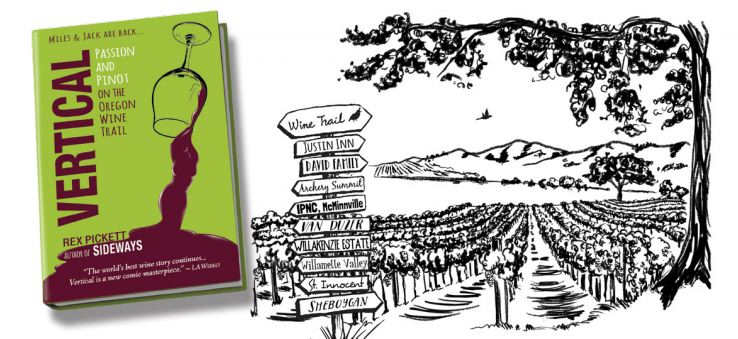 Rare DRC Wines Command Stratospheric Prices At the recent Christie's Fine Wines and Spirits Auction, six bottles of 1978 Romanée-Conti burgundy sold for $110,000, or about $18,000 per bottle. The price doesn't include the 25% buyer's premium added to the hammer price. Two bottles of 1978 Romanée- Conte Le Tache sold for $22,000, and six bottles of 1976 Romanée-Conti Richebourg sold for $11,000. The wines were from the collection of the late executive Jay Stein.
Oregon Harvest Report 2016 This was another easy vintage for Oregon vintners, with most grapes picked by the first week in October. Despite the early harvest, the growing season was still lengthy because of early flowering in the spring. Vintage 2016 was the third in a string of ideal vintages with no weather pressure.
California's North Coast Enjoys Ideal 2016 Growing Season The weather leading up to harvest was ideal in 2016 except for a light rain the week of October 3 that did not cause any significant problems. Like Oregon, Pinot Noir harvest was essentially over by the end of the first week of October. Yields were average or better and quality was superb. Rainfall was adequate, with most of it coming in late winter and early spring. Harvest began early in the third week of August. That is not to say there no challenges for powdery mildew was evident and the vine mealybug, that can transmit grapevine leafroll viruses, was prevalent. California regional tonnage totals: