Rogstad: Wines of Place
Veteran winemaker Steve Rogstad is known for his tenure at Cuvaison Estate Wines. A graduate of the University of California at Davis, he has drug hoses at La Crema, Saintsbury, Spring Mountain Vineyards, Clos Pegase and Rombauer where he consulted on custom clients including Viader, Duckhorn, Spottswoode and Dominus. He has worked along side noted winemakers including Dick Ward, David Graves, Tony Soter, Craig Williams, Ted Lemon, Byron Kosuge and Craig MacLean. Steve's work since joining Cuvaison in 2002, focused on Pinot Noir and Chardonnay, led to Cuvaison being named Wine & Spirits 2012 Winery of the Year.
At Cuvaison, Steve crafts about 4,500 cases of Pinot Noir annually divided into three estate grown bottlings along with other varietals making up the annual 48,000 case production. He oversaw the construction of the newest winery at Cuvaison and manages the winery's certified sustainable vineyards.
Rogstad Wines is Steve's eponymous label, allowing him to expand his zest for Pinot Noir and explore a few other varietals such as Nebbiolo and Pinot Gris through single vineyard offerings. Appropriately, his family name, Rogstad, incorporates the Old Norse word, "stad," meaning place, and lends itself to Steve's tagline, "Wines of Place." The wines are produced in Napa and sold on the website at www.rogstadwines.com.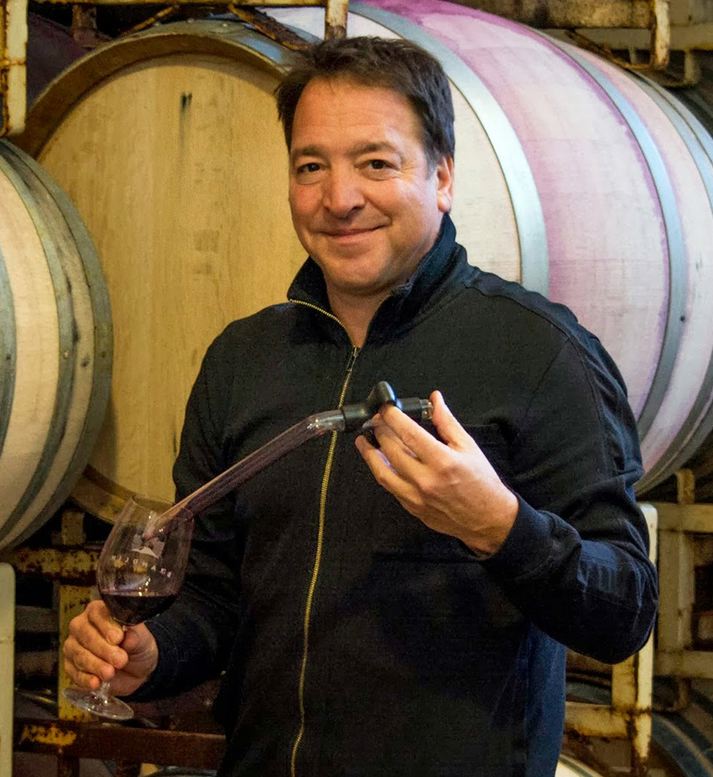 These three wines are not surprisingly superb for they reflect the skill of a winemaker with 20 years of experience and three stellar vineyards known for their excellence and unique terroir.
2013 Rogstad Van der Kamp Vineyard Sonoma Mountain Pinot Noir
14.2% alc., 66 cases, $42. This 30- acre vineyard is located at 1,400 feet elevation just below the summit of Sonoma Mountain. · Moderate reddish purple color in the glass. Lovely fusion of black cherry fruit aromas and savory aromas of game and earth. A middleweight styled wine with a core of black cherry, dark raspberry, plum, savory spice, black tea and iron flavors supported by very fine-grain tannins. Excellent vibrancy and an uplifting finish that leaves the drinker reaching for more. Score: 92
2013 Rogstad Thornton Vineyard Sonoma Coast Pinot Noir
13.5% alc., 142 cases, $48. Produced from a single 1-acre block of this vineyard located on a flank of Sonoma Mountain over the crest from Gap's Crown Vineyard at 1,800 feet elevation. · Moderately dark reddish purple color in the glass. Deep perfume of dark cherry, black berry, baking spice and nutty oak. Eager to please and very accommodating mid weight plus flavors of black cherry and darker berry with a gritty earthiness. A deft touch of oak is complimentary, the mouthfeel is lush and lifted, the balance is spot-on, and the juicy finish is dreamy. Score: 93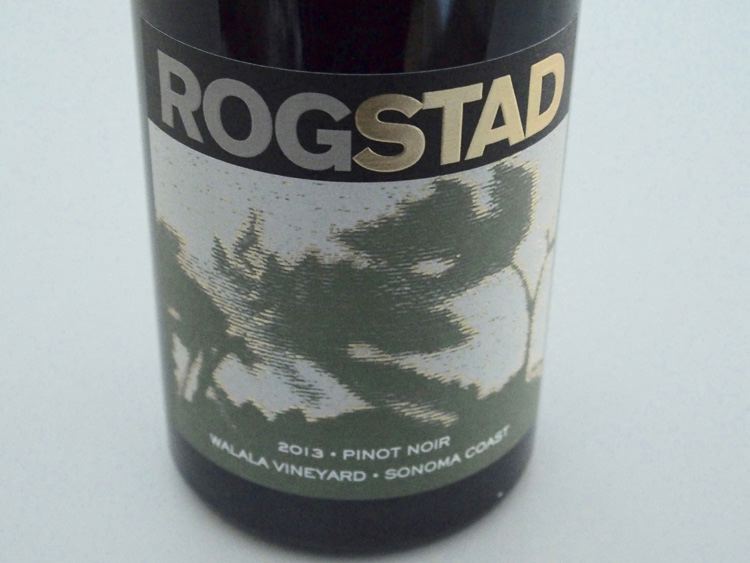 2013 Rogstad Walala Vineyard Sonoma Coast Pinot Noir
13.5% alc., 111 cases, $55. This vineyard is located on the West Sonoma Coast at 1,200 feet elevation near Annapolis just two miles from the Pacific Ocean. The 25-acre vineyard sits on a lonely ridge in a 19,000 forest above the fog line. · Moderately dark reddish purple color in the glass. Aromas of black fruits, mulch and roasted almonds lead to a full-bodied and delicious display of gorgeous purple and black fruit goodness attacking with intent and saturating the mid palate. Astonishing depth of flavor, with firm, matching tannins, a thread of toasty, spicy oak in the background, and a finish with eye-opening persistence. You won't be able to keep your hands off this one. Score: 94