Pinot Briefs
Anderson Valley Pinot Noir Festival The weekend of May 20-21 is a popular one for Pinot Noir celebrations with events in the Santa Lucia Highlands, Silicon Valley and Anderson Valley. This year will be the twentieth annual Anderson Valley Pinot Noir Festival. A Technical Session will be held May 19, followed by the Grand Tasting under the tent at Goldeneye Winery on May 20, and winery open houses on May 21. Taste Pinot Noir produced by many of California's finest vintners from grapes grown exclusively in Anderson Valley. For more information and tickets, visit www.avwines.com. I will be attending this festival so please introduce yourself if you are there.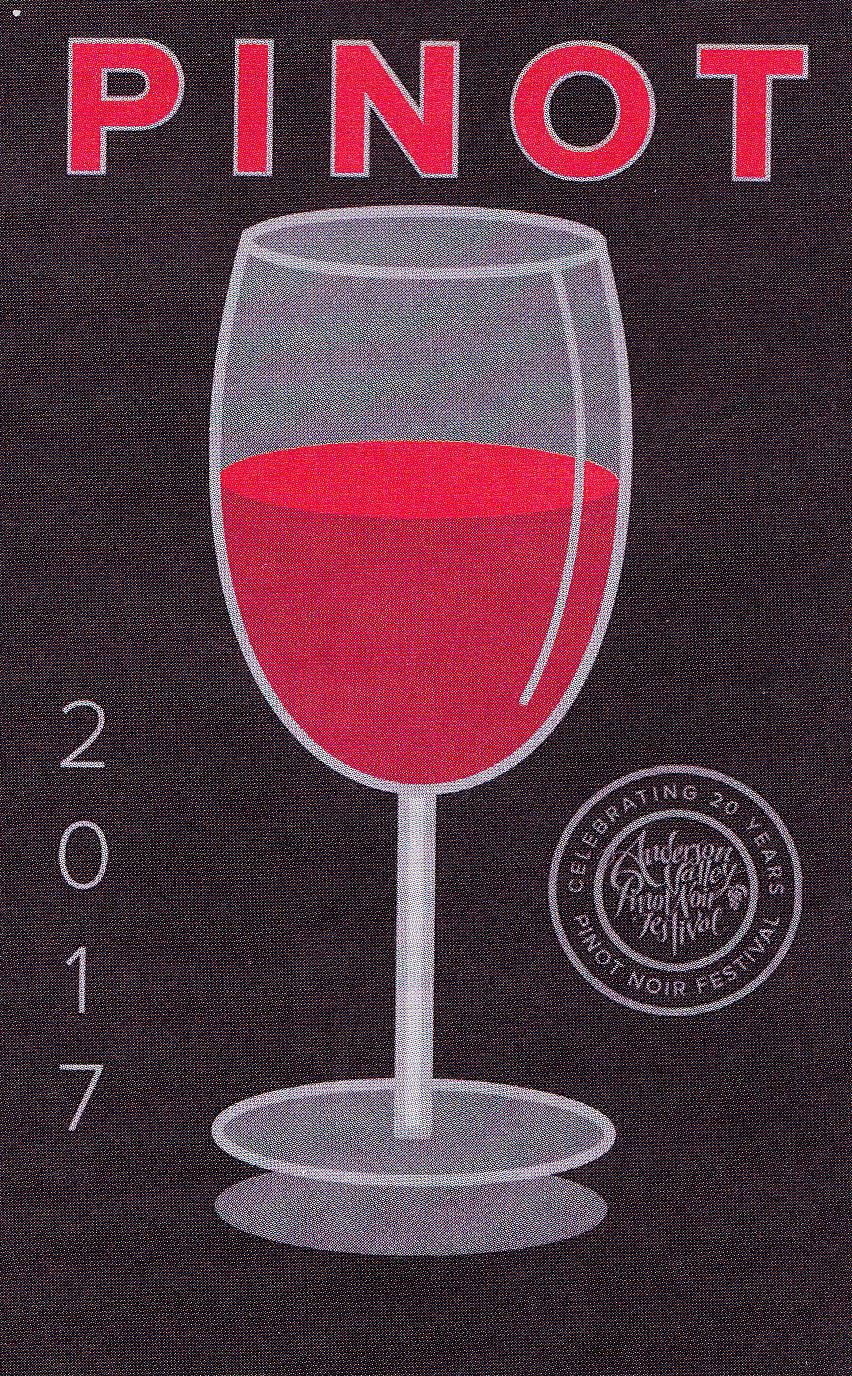 2017 International Pinot Noir Celebration Full-weekend registrations, July 28-30, 2017, are now 75% sold out. The Master of Ceremonies will be Allen Meadows, founder of Burghound.com, which is appropriate since this year's theme is "The French Adventurers" Burgundiians Making Pinot Noir in Oregon. The moderator of the Grand Seminar is Eric Asimov of The New York Times and panelists will include several vignerons from Burgundy. Tickets for the Salmon Bake only will be available April 4. Visit www.ipnc.org for a list of participating wineries and to purchase tickets.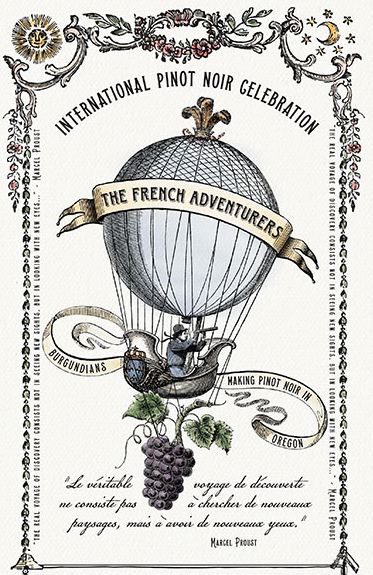 2017 Sta Rita Hills Wine & Fire Planning is in the early stages for the 2017 weekend event on August 18-20 and tickets go on sale the end of April. The format is unchanged from previous years, with a Friday Night Barn Party featuring large format bottles and library wines, a Saturday morning educational Seminar, a Saturday Night Grand Tasting at La Purisima Mission gardens where 40 members of the Sta. Rita Hills Wine Alliance will be pouring. In addition, Wine & Fire Passports will offer a variety of special activities and tastings throughout the weekend. Visit www.staritahills.com/member-events/ for more information.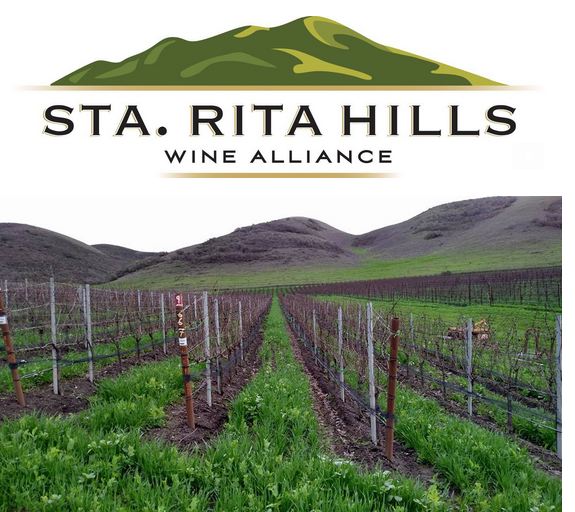 Silicon Valley Wine Auction A 2-day event featuring Santa Cruz Mountains wines, May 20-21, 2017, at Runnymede Sculpture Farm in Woodside, CA. Wine Pairing dinner, Library Wine Reception and Auction on May 20, and a Taste of the Mountains Grand Wine Tasting on May 21. Your favorite Pinot Noir producers will be participating, including Big Basin Vineyards, Mount Eden Vineyards, Sante Arcangeli Family Winery, Thomas Fogarty Winery, Waxwing Wine Cellars, and Windy Oaks Estate Vineyards. For information and tickets, visit www.siliconvalleywineauction.org.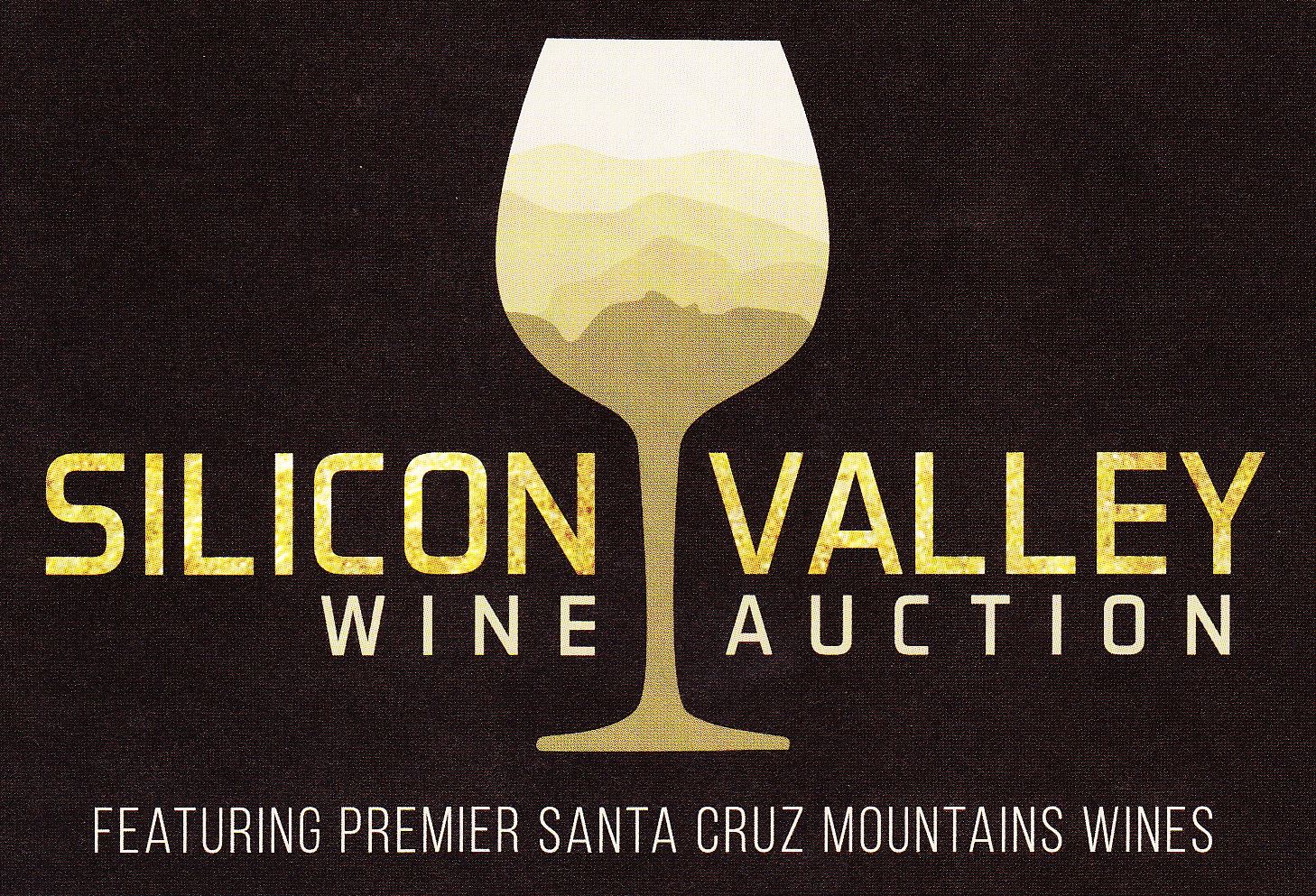 2017 North Coast Wine & Food Festival 90 Gold-Medal wines from the Press Democrat North Coast Wine Challenge, 20 chefs such as Duskie Estes of Zazu Kitchen + Farm, Perry Hoffman of SHED, Daniel Kedan of Backyard Forestville, Christa Luedtke of Boon eat + drink, Dustin Valette of Vallette and Ari Weiswasser of Glen Ellen Star, live music, entertaining talks, and art-inspired gardens at Cornerstone Sonoma Sunset Gardens + Marketplace, Saturday, June 20, 1-4 p.m.. For tickets, visit www.northcoastwineandfood.com, and use discount code NCWFF for $10 off.
Wine & Spirits 28th Annual Restaurant Poll The April 2017 of Wine & Spirits reports on their annual restaurant poll (225 restaurants reporting) that indicates the popularity of wines ordered in top restaurants across the US. The sales of French wines in polled restaurants rose to 23.5 percent of the most popular wines (France's average share was 17 percent over the past ten years). The average price by varietal was $103 for Cabernet Sauvignon, $94 for Chardonnay, $93 for Pinot Noir, $90 for Syrah and $59 for Sauvignon Blanc. The most popular wines by the glass included several Pinot Noirs (with average price): #1 Tyler Winery Santa Barbara Pinot Noir ($21), #2 Meiomi California Pinot Noir ($14), #11 Au Bon Climat Santa Barbara County Le Bon Climat Pinot Noir ($16), #20 La Crema Sonoma Coast Pinot Noir ($11), and #28 Flowers Sonoma Coast Pinot Noir ($25). The 50 most popular wines in America's top restaurants included Pinot Noir producers #2 Merry Edwards, #13 Frank Family Vineyards, #19 Emeritus Vineyards, #20 Flowers, #24 Belle Glos, #28 Failla, #30 Au Bon Climat, #33 La Crema, #34 Sandhi, #35 Robert Sinskey Vineyards, #37 Kistler, #39 Littorai, #41 Cristom Vineyards, and #646 Meiomi. In 2016, Pinot Noir accounted for 13.6 percent of the most popular wines in US restaurants, about equal to Cabernet Sauvignon at 14.1%, but its share of the most popular wines is the lowest it has been since the post-Sideways boom that started in 2005. The top ten most popular Pinot Noirs were #1 Merry Edwards RRV ($111) and Sonoma Coast ($121), #2 Emeritus Hallberg Ranch RRV ($81), #3 Belle Glos Las Alturas Vineyard SLH ($72), #4 Flowers Sonoma Coast ($96) and Camp Meeting Ridge Sonoma Coast ($147), #5 Littorai Sonoma Coast ($58) and Cerise Vineyard AV ($160), #6 Cristom Mt. Jefferson Cuvee ($69) and Eileen Eola-Amity Hills ($130), #7 Meiomi California ($48), #8 Belle Pente Willamette Valley Estate ($88), #9 Lemelson Thea's Selection Willamette Valley ($72), and #10 La Crema Monterey ($42) and Sonoma County ($45). The most popular Chardonnays were Cakebread Cellars, Sonoma-Cutrer Vineyards, Rombauer Vineyards, Sandhi, Ramey, Au Bon Climat, Mer Soleil, Patrick Piuze Chablis, Pierre Yves Colin-Morey Mersault, Landmark and Neyers.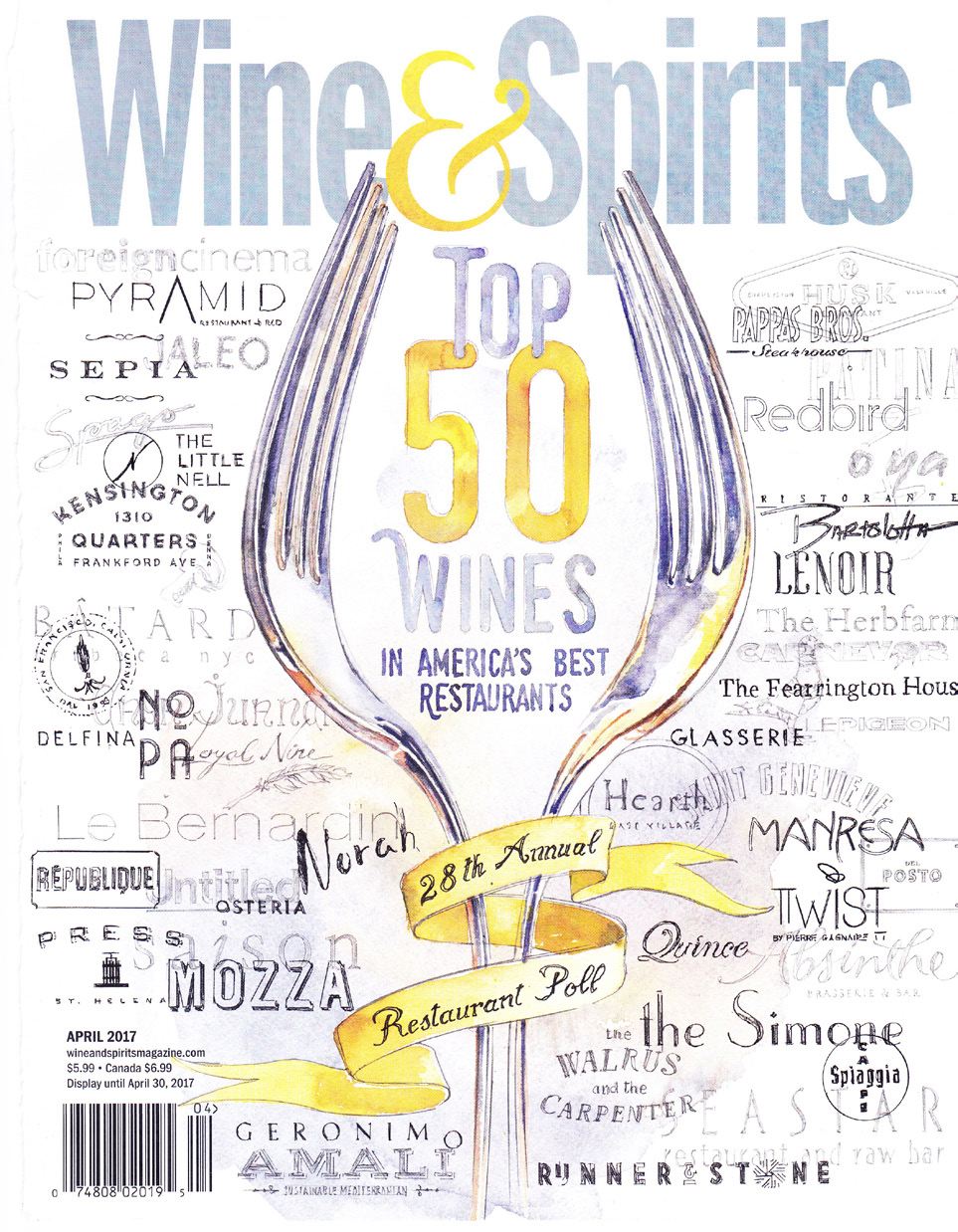 Wine Educator Bruce Cass Cass may not have received the wine press recognition that he deserved upon passing last September at the age of 68. A 1969 Stanford University graduate, he started Wine Associates, a wine education company, three years after school. He taught at Stanford and UC-Berkeley and developed a curriculum known as Wine on Campus used for wine appreciation classes at colleges across the US. In the 1970s, as California's wine industry was becoming more successful, Cass developed a more formal Wine on Campus curriculum for the Wine Institute of California. In 1977, he became one of the West Coast founders of the Society of Wine Educators, a nonprofit that advanced wine education and offered certification. He published The Winewright's Register in 1985, intended to assist small wineries in California with better understanding of enology and viticulture. This was followed by the release of the award-winning Wine Educators Handbook. Cass collaborated with both James Halliday on the Wine Atlas of California (1993) and Jancis Robinson on The Oxford Companion to the Wines of North America (2000). He continued to teach classes in the Bay area and Sierra foothills where he resided until his passing.
New Hydrogel in Wine Production Stanford materials scientist Eric Appel studies hydrogels, materials that behave like solids but hold and absorb large amounts of water. Commonly found in soft contact lens and disposable diapers, hydrogels may have a place in winemaking. Appel's lab has created a new hydrogel that is nontoxic, biodegradable, moldable and sprayable that is inexpensive to make and easy to dispose of. It shows potential as a way of clearing pipes at wineries. Wineries transfer wine from fermenters to barrels frequently, but about 2 percent of the product remains in the pipeline until it is flushed away with water. The new hydrogel can make its way through the maze of pipes and valves to push the wine out. Because it does not mix with wine and because it is tasteless and odorless as well as food-grade, it performs the job beautifully.
West Sonoma Coast Vintners Partners with Outstanding in the Field Members of the West Sonoma Coast Vintners have joined Outstanding in the Field to become their winery partner for several dinners in California and around the US. Tickets for these dinners went on Sale March 20. To view upcoming dinner locations, visit www.outstandinginthefield.com.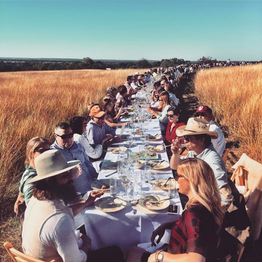 Decanter Details Whole Bunch Fermentation A February 1, 2017, article by Simon Woolf includes nice graphics to illustrate the process of whole bunch (the UK term; we use whole cluster in the US) fermentation. https://keyassets.timeincuk.net/inspirewp/live/wp-content/uploads/sites/34/2017/01/Whole-bunchfermentation- full.jpg.
Retirement Planning If you had bought $1,000.00 of Nortel stock one year ago, it would now be worth $49.00. With Enron, you would have had $16.50 left of the original $1,000.00. With WorldCom, you would have had less than $5.00 left. If you had bought $1,000 of Delta Air Lines, you would have $49.00 left. But, if you had bought $1,000.00 worth of wine one year ago, drunk all the wine, then turned in the bottles for the recycling refund, you would have had $214.00. Based on this, the best current investment advice is to drink plenty of wine and recycle. (Courtesy of David Lloyd of Eldridge Estate in Australia).
Drip-free Wine Bottle Researchers at Brandeis University who are also wine lovers, have developed a wine bottle with a diamond-cut groove below the lip that guarantees a pour without drips. Droplets encounter the groove and can't traverse it so they fall off the bottle into the glass. No need for a foil pourer or other gadget to prevent spills.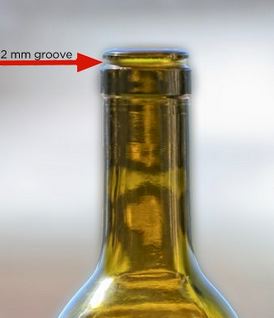 Trailblazing Women Winemakers An article researched and written by Professors Lucia and John Gilbert of Santa Clara University titled, "California's Trailblazing Women Winemakers: The First 20 Years (1965 through 1984) is posted at: https://webpages.scu.edu/womenwinemakers/pioneeringwomen.php.
Alcohol Again shown to Reduce Risk of Heart Disease The largest study ever looked at the health records of nearly two million people from the Cardiovascular research using Linked Bespoke studies and Electronic Health Records (CALIBER) program from 1997 to 2010. The researchers looked at the association of alcohol consumption and twelve heart diseases. Compared with moderate drinkers, non-drinkers were more likely to suffer from an increased risk of seven of the twelve diseases as a first diagnosis: unstable angina, myocardial infarction, unexpected coronary death, heart failure, ischemic stroke, peripheral artery disease and abdominal aortic aneurysm. In contrast, heavy drinkers were shown to be at serious risk for seven of the twelve diseases with high instances of unexpected coronary death and heart failure. Heavy drinkers also had a higher risk of liver diseases and cancers. Few associations differed in their magnitude by sex. The study did not account for differences in risk by alcoholic beverage type, the impact of drinking patterns or changes in drinking over time. In addition, the study was based on self reporting of alcohol intake and no standard questions about drinking were used. The findings of this study that moderate alcohol consumption is associated with a lower risk of initially presenting with a range of cardiovascular diseases is consistent with results of previous small studies. Read the full article here: http://www.bmj.com/content/356/bmj.j909.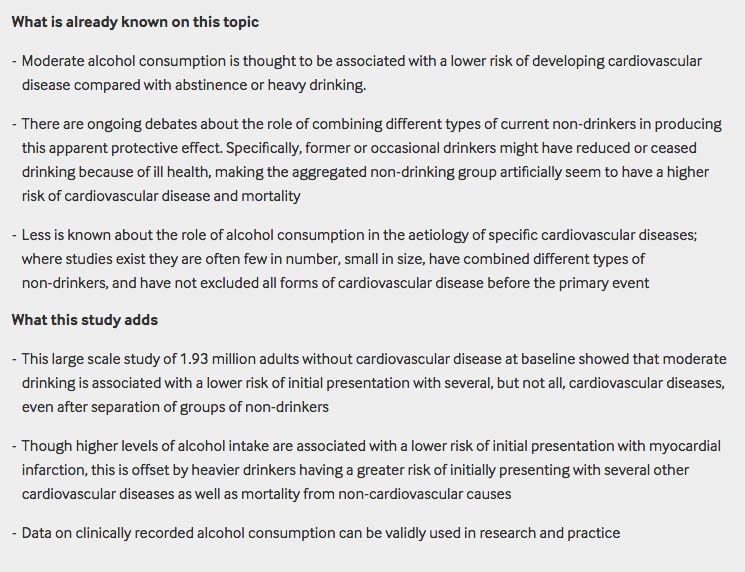 Jackson Family Wines Building Winery in McMinnville, Oregon A new winery is being built named 'Corsair' after the WW II fighter-bomber related to an old air base nearby. Jackson Family Wines (JFW) now has 700 acres of vineyards in production in Oregon and more vineyards are being planted including 37 acres in the Dundee Hills, so a dedicated facility was needed.
Love Pinot? Buy Cristom The 2014 Cristom Eileen Vineyard Eola-Amity-Hills Pinot Noir was named one of the year's best United States Pinot Noirs by Wine & Spirits magazine (95 score). I reviewed the wine in December 2016 and scored it 94, saying "You will want to elope with Eileen." I liked the Louise Vineyard even more (95 score) and Marjorie Vineyard was the one I wanted most to take to the dance (96 score). Visit www.cristomwineyards.com.