Sips of Recently Tasted California Pinot Noir
With the gradual premiumization and increasing popularity of domestic Pinot Noir has come a gradual escalation in price. I looked back at the average price (rounded off) of all domestic Pinot Noirs I reviewed by year from 2007-2016. Each year there are about 1,000 published reviews of domestic Pinot Noir in the PinotFile.

2007 $41.00
2008 $39.00
2009 $44.00
2010 $48.00
2011 $48.00
2012 $46.00
2013 $47.00
2014 $50.00
2015 $51.00
2016 $52.00
The Nielsen statistics (representing about 75% of off-premises sales) for 52 weeks ending 11/05/16 of wine sales at all US outlets combined plus liquor and convenience stores showed a 9.2% increase in sales versus a year prior for Pinot Noir, exceeding all other varietals except Sauvignon Blanc (12.2%) and Rosé (55.4%). The average price for a 750 ml bottle of Pinot Noir was $10.20, exceeded among all varietals only by Zinfandel ($10.57) and Rosé ($13.27). However, the average price change compared to the prior year, was greatest for Pinot Noir among all varietals ($0.24) except Zinfandel ($0.39).
For the time being, premiumization is driving the overall profit pool for domestic Pinot Noir producers. And while wine premiumization may be a trend, it doesn't apply yet to consumers younger than 55 who are drinking plenty of wine but not buying premium priced bottles. Will the younger consumers succumb to the allures of premium Pinot Noir as they age?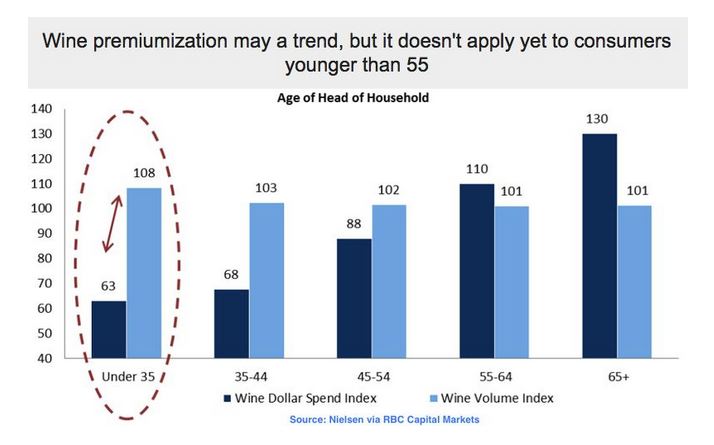 Most of the wines reviewed here are priced a little below or above the 2016 average price of $52.
J. Lohr Vineyards & Wines, Paso Robles and San Jose, CA
Jerry Lohr first planted his estate grapevines in the Arroyo Seco AVA of Monterey County in 1972. Forty-five years later, J. Lohr's Monterey estate program encompasses more than 1,300 planted acres in the Arroyo Seco and Santa Lucia Highlands, with an emphasis on Pinot Noir and Chardonnay. The Pinot Noirs are crafted by long time red wine winemaker Steve Peck. Visit www.jlohr.com.

2014 J. Lohr Fog's Reach Arroyo Seco Monterey Pinot Noir
14.9% alc., pH 3.66, TA 0.55, RS 0.09 g/100ml, 490 cases, $35. Dijon 115, 667 and 777 and Pommard. 100% de-stemmed, fermented in six and twelve ton open-top fermenters with manual punch downs, 6-days on skins, aged 8 months in French oak barrels, 60% new (medium plus to heavy toast). · Dark garnet color in the glass. Aromas of black cherry, ripe strawberry and toasty oak build in a crescendo over time in the glass. A mid weight plus attack of black fruits greets the palate, filling the mouth with a lush, plush and slightly creamy experience. A grounded wine with some earthiness that is complimentary. The silky tannins are well proportioned as is the acidity so the wine holds its balance even at this higher alcohol level. The modest finish leaves an impression of oak-kissed fruit. Score: 89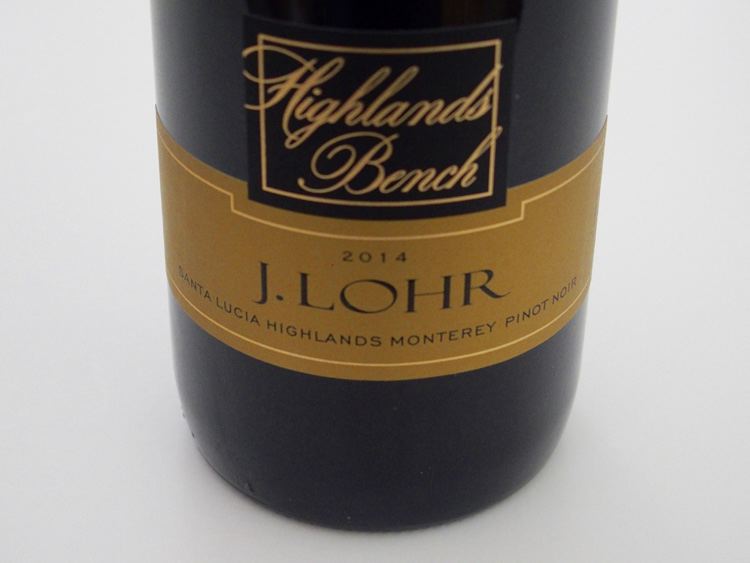 2014 J. Lohr Highlands Bench Santa Lucia Highlands Monterey Pinot Noir
14.4% alc., pH 3.71, TA 0.58, RS 0.1 g/100ml, 82 cases, $35. Warm vintage and early harvest. sourced from Escolle Road Vineyard located just west of the town of Gonzales. Primarily clone 115. Harvest Brix 24.5º. 100% de-stemmed, 20% saignée, 3-day cold soak, fermented in 10-ton open top tanks with punch downs twice daily, aged in unique water bent French barrels from Marcel Cadet, 60% new. · Dark garnet color in the glass. Initially reluctant, the nose opens over time to offer scents of purple berries, spice and vanilla. Full and luscious on the palate with a charge of sweet, ripe black cherry and black raspberry fruit flavors. Nothing out of place, with a creamy mouthfeel, the right touch of oak and enough finish to thoroughly satisfy. Score: 90
Lula Cellars, Philo, CA
www.lulacellars.com.



Tessier Winery, Healdsburg, CA
Kristie Tacey crafts a variety of wines out of a custom crush facility (Moshin Vineyards). Her 2014 Saveria Vineyard Pinot Noir was featured as one of the Year's Best U.S. Pinot Noirs in the April 2017 issue of Wines & Spirits (score of 96). Visit www.tessierwinery.com.
Valerie's Vineyard, Carneros, CA
The 2015 release is the 13th vintage of Valerie's Vineyard Pinot Noir. This one-acre site, farmed by three families according to practices guided by viticulturist Phil Coturri, is now reaching maturity and showing the nuances that come with old vines. The 2015 vintage crop was smaller than in previous years. Winemaker Jeff McBride crafted the wine at Benziger Family Winery in Glen Ellen. The wine was aged 18 months in 30% new French oak barrels. The wine is distributed to fine restaurants in Sonoma Valley and is sold at Hi-Time Cellars in Costa Mesa, CA. Visit www.valeriesvineyard.com. I have reviewed 10 vintages (2006-2015) and pulled out a few older vintages to accompany this review of the 2015 release. The 2007 through 2010 wines were vinified at B.R. Cohn Winery in Glen Ellen and have a consistency of style: ripe and luscious fruit, minimal oak infusion, firm tannic backbone and good balance. The 2015 vintage shows a shift in style with plenty of rich fruit but more vibrancy. As you can see, the price has remained the same through the years.
Waxwing Wine Cellars, Belmont, CA
Scott Sisemore experienced extremely light yields in 2015, and ended up with only four barrels of Pinot Noir. The Ascona Vineyard is new for him, located above Los Gatos at 2,000 feet elevation in a beautiful spot surrounded by tall evergreen trees. The wines are distributed in the San Francisco Bay area and can be obtained on the website at www.waxwingwines.com.
Windy Oaks Estate, Corralitos, CA
Winemakers Jim and Judy Schultze have been crafting exceptional Pinot Noir and Chardonnay since 1999. I have written extensively about their talents and the wines that are among the finest offered from the Santa Cruz Mountains appellation. Pinot Noir is vinified by gravity only with no pumps during crush, press and bottling. About half of the fermentation bins are done with indigenous yeast. All Pinot Noirs are bottled unfined and unfiltered. In recent years, the winery has expanded its offerings to include Albarino, Sauvignon Blanc, Pinot Gris, Viognier, Syrah, Mourvedre, Grenache and a red Rhone blend. Visit www.windyoaksestate.com.
Young Hagen Wines, Angwin, CA
More Pinot Noir