Paul Lato: 2015 Pinot Noirs Dazzle
2015 is turning out to be a stunning vintage for California Pinot Noir and no where is this more evident than in the lineup of Pinot Noirs crafted by Paul Lato.
Paul is the epitome of the American immigrant success story. Born in Poland, he worked as a certified sommelier in Toronto Canada's most exclusive restaurants. His encounter with noted winemaker Jim Clendenen in 1996 on a trip to California for the first time inspired him to move to California six years later to enter the wine production business. He had plenty of passion, very little savings, and all of his possessions in two suitcases.
His first job was at Bien Nacido Vineyards where he worked for $10.00 an hour while receiving free "lodging" at the bunkhouse in the vineyard. The late owner of Bien Nacido Vineyards, Bob Miller, urged Paul to make his own wine.
Paul is a smart guy and he realized that he could draw on the experience of other vintners. He observed the best in the business for many years, asked many questions and experimented a lot. After he produced his first six barrels of wine in 2002, he met Robert Parker by chance. Parker tasted his wines and was so impressed, he gave them rave reviews. Paul didn't even have a name for his new winery but his encounter with Parker brought tears to his eyes. Paul's career was officially launched at that moment and his wines have continued to dazzle the pinotphile community ever since.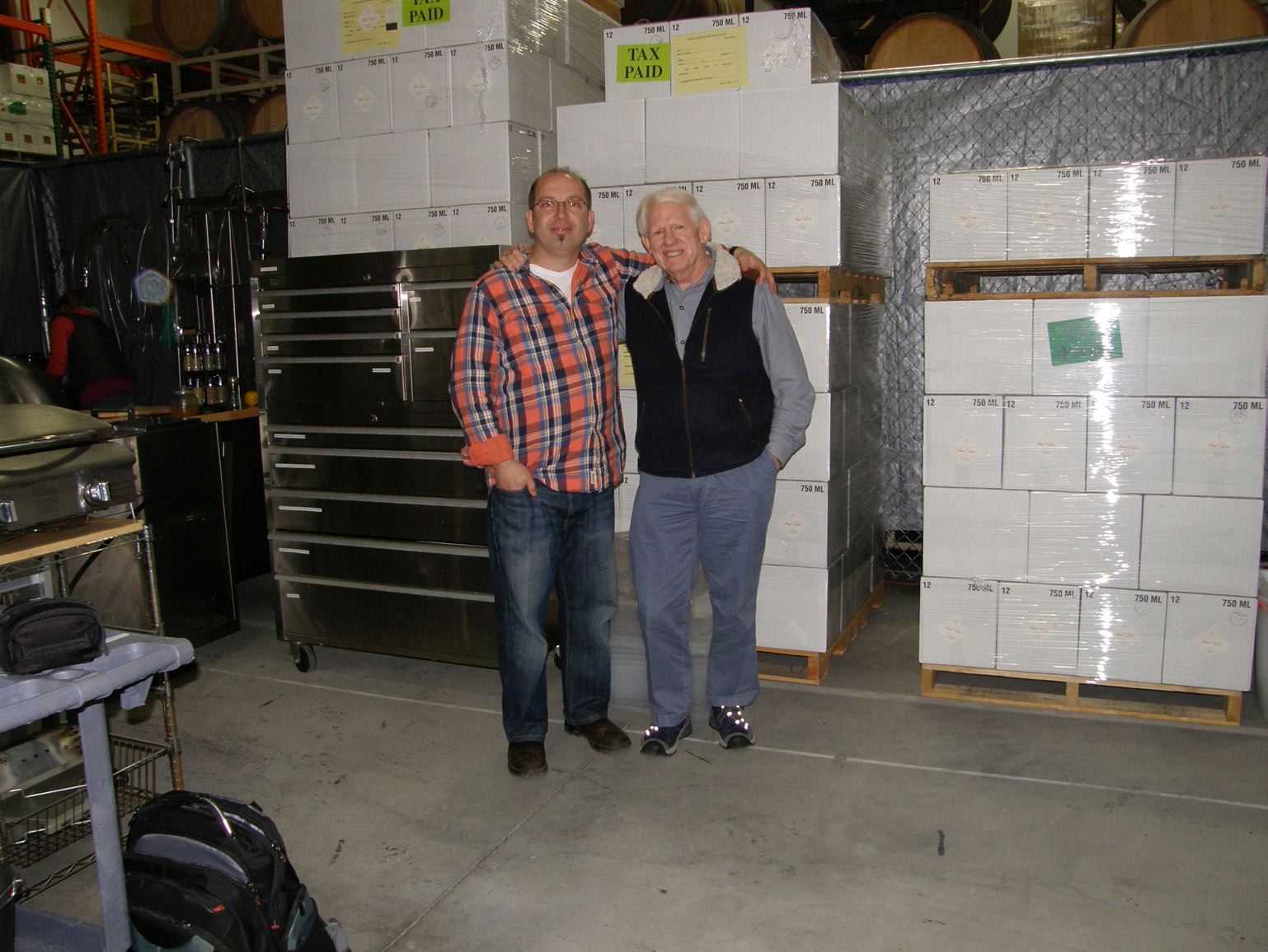 Starting out very modestly with no investors, he began crafting Pinot Noir, Syrah and Chardonnay alongside many other vintners in a small space at Central Coast Wine Services in Santa Maria. Despite success over time, he refuses to succumb to grow fast, take on investors and engage a marketing machine. Instead, he opts for carrying on true quality, rejoicing in the authenticity of his wines. I have visited him a number of times and have been impressed by his gracious demeanor and modesty. While other Pinot Noir specialists are losing their soul to corporate takeover (think Kosta Browne, Copain, Brewer-Clifton, Siduri, etc.), Paul remains true to his vision and craft.
Paul does not own any vineyards but carefully selects vineyards of distinction located in the Central Coast of California. He has an uncanny gift for recognizing blocks in each vineyard that offer the best potential for fulfilling his winemaking goals.
I have been reviewing Paul Lato wines since the 2005 vintage. I recently had an epiphany while tasting several of his 2015 Pinot Noir wines. Could these wines be the Holy Grail of California Pinot Noir? Maybe not, but they were undoubtedly the most stunning lineup of Pinot Noirs I had ever tasted from a California producer. Some wines flirted with perfection and these are surely reference wines for California Pinot Noir. The wines fulfill Paul's goal of creating wines that possess authenticity, harmony and elegance, as well as enough structure and balance to complement fine cuisine.
Paul, who is never grandiose in his personal acclamation about his wines, told me, "2015 is probably my best vintage to date. The vintage offers both power and elegance." 2015 was a unique vintage due to a severe drought and low yields. It was a vintage greatly influenced by vineyard practices. Paul relied on his French vineyard consultant, Philippe Coderey to advise him in overcoming the 2015 vineyard challenges.
Paul Lato's wines are made in small lots and eagerly snapped up by a faithful cadre of mailing list customers. The 2015 Pinot Noirs reviewed here are long sold out but may be available on the secondary market. Not surprisingly, a number of US fine restaurants also carry Paul Lato wines since Paul is also a foodie who relishes great food as much as great wine. These restaurants are listed on the website at www.paullatowines.com. Paul Lato wines are released two to three times a year and sold on a first-come, first-served basis.
Other Paul Lato Wines that were part of the Spring Release: 2016 "Manga Girl" Rosé of Pinot Noir ($40), 2015 "Belle de Jour" Duvarita Vineyard Chardonnay ($70), 2015 "Le Souvenir" Sierra Madre Vineyard Chardonnay ($70), 2015 "East of Eden" Pisoni Vineyard Chardonnay ($80), and 2015 "The Prospect" Sierra Madre Vineyard Pinot Noir ($70).
All wines are unfiltered. Only the Pisoni bottling has a small amount of whole cluster inclusion.