Report from the Front Lines: 2017 Anderson Valley Pinot Noir Festival
I made my yearly trip to the Anderson Valley Pinot Noir Festival, May 19-21, 2017, sponsored by the Anderson Valley Winegrowers Association. This year, the event was celebrating twenty years, and was sold out as always.
I always look forward to the first presentation of the Technical Conference, "Annual State of Pinot Noir," prepared by Glenn McGourty, the Winegrowing and Plant Science Advisor for the University of California Cooperative Extension of Mendocino and Lake County. Glenn was traveling, so the presentation was given by Bernaddette Byrne, Executive Director of the Mendocino WineGrowers, Inc.. This talk is always focused on Pinot Noir in Mendocino County and comparison to other Pinot Noir growing regions in California. I have reconfigured all but one slide for easy reading.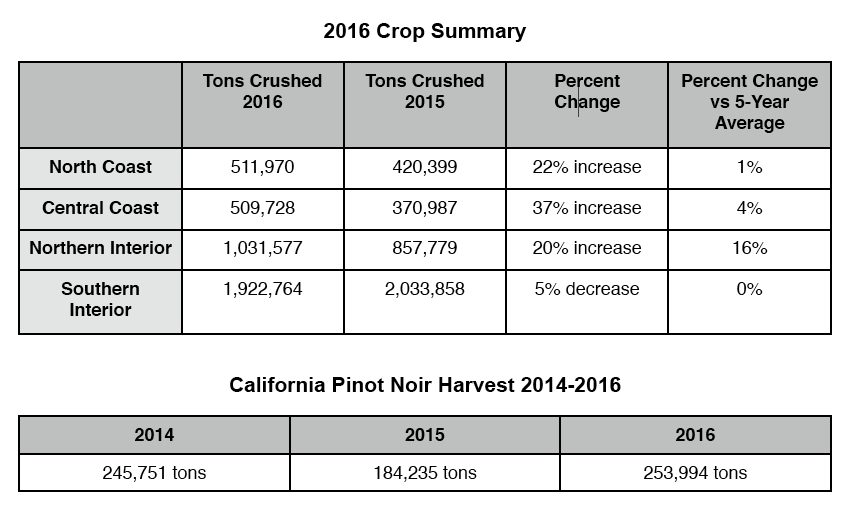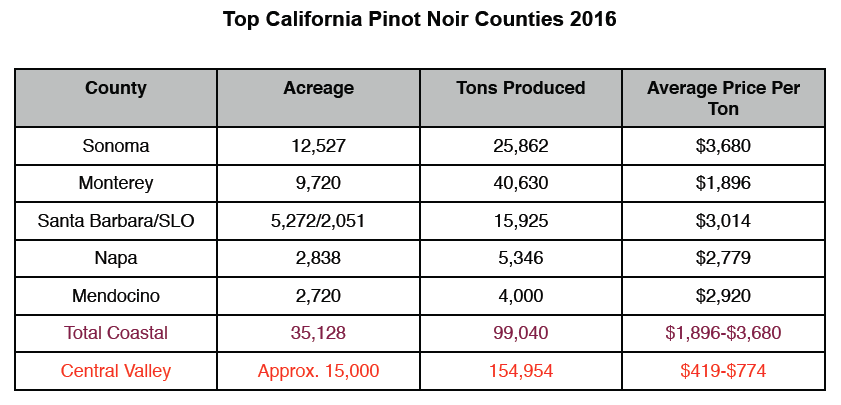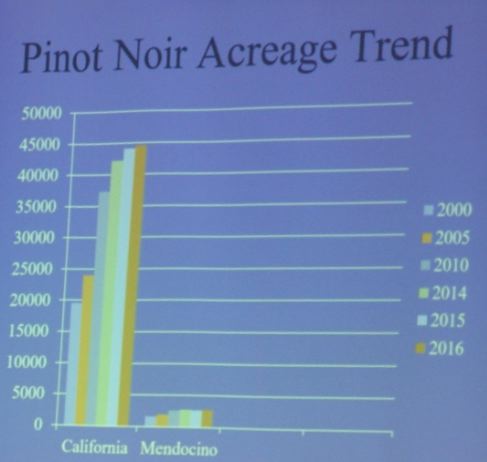 Market Outlook
* Good California Coastal Pinot Noir is in short supply
* Prices are strong for bulk wine ($25-$30 a gallon for Russian River Valley and Anderson Valley Pinot Noir), but there are not many transactions
* Central Cost Pinot Noir demands good prices and there is bulk movement
* California appellation bulk Pinot Noir is so-so, with more interest in the 2017 vintage