Visit Anderson Valley
Upcoming Anderson Valley Winegrowers events:
5th Annual Anderson Valley Barrel Tasting Weekend, July 22-23, 2017
2nd Annual Anderson Valley Holiday Wine Passport, December 9-10 and 16-17, 2017
13th Annual International Alsace Varietals Festival, February 23-24, 2018
21st Annual Anderson Valley Pinot Noir Festival, May 18-20, 2018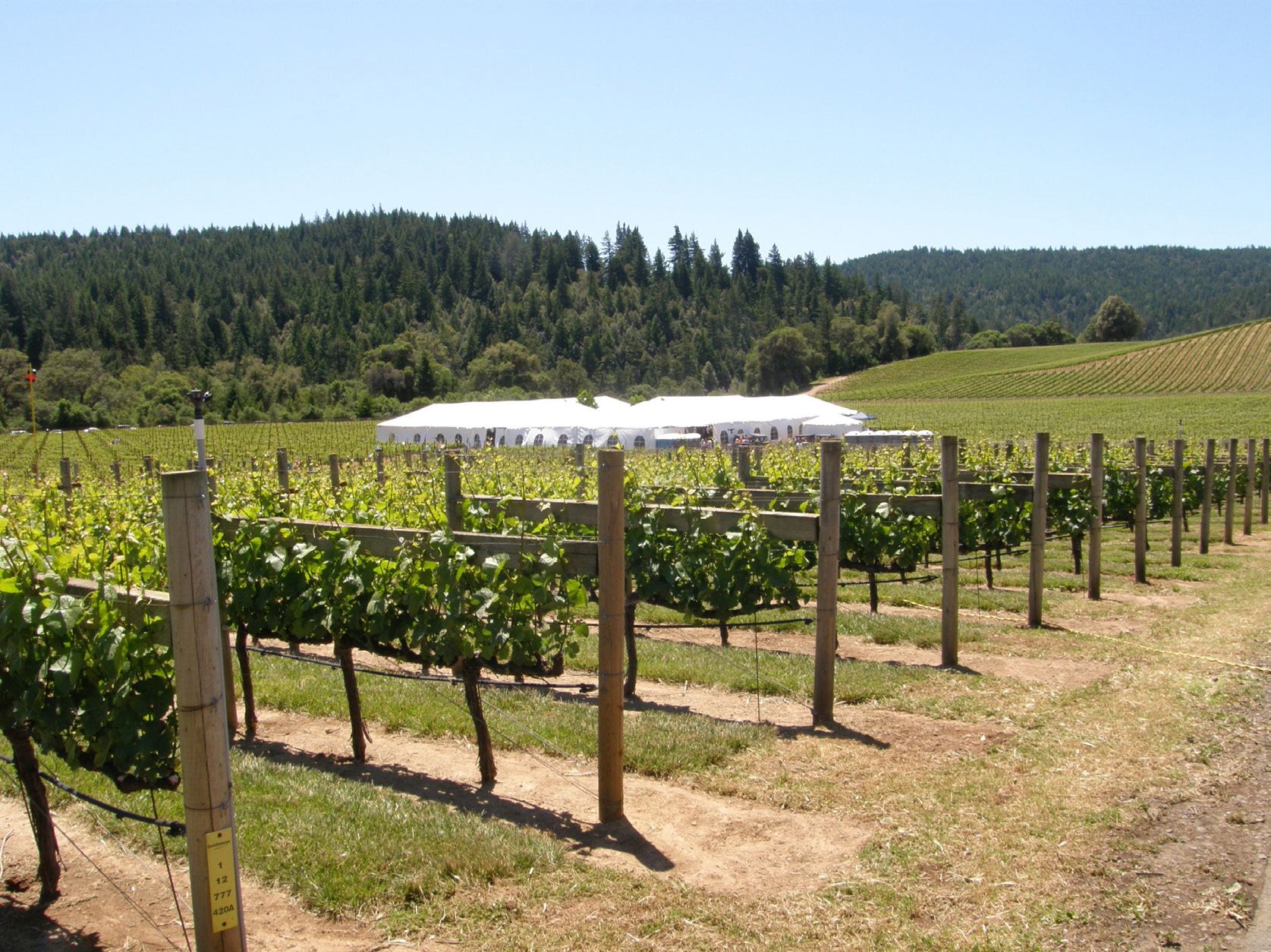 Lodging:
Anderson Valley Inn, Philo, www.AVInn.com
The Boonville Hotel, Boonville, modern roadhouse with restaurant, www.BoonvilleHotel.com
Indian Creek Inn, Philo, 15 rooms, www.IndianCreekInn.biz
The Madrones, Philo, upscale lodging, tasting rooms, Stone and Embers restaurant, www.TheMadrones.com
Other Anderson Valley lodging - www.AndersonValleyChamber.com
Mendocino is a 45 minute drive along a winding road through towering redwoods. Healdsburg is a 60 minute drive away long a picturesque winding road.
Recommended Wineries & Tasting Rooms:
Wineries with tasting rooms along Hwy 128 from south to north: Pennyroyal Farm, Foursight Wines, Harmonique, Lichen Estate, Domaine Anderson, Goldeneye, Balo Vineyards, Navarro Vineyards, Lazy Creek Vineyards, Husch Vineyards, Roederer Estate, Handley Cellars, Lula Cellars.
Tasting rooms in Philo area: Smith Story Wine Cellars, Bink Wines, and Drew Family Cellars at The Madrones. Nearby, Baxter Winery and Witching Stick.
A couple of my favorite Anderson Valley Pinot Noir producers, Black Kite, FEL and Maggy Hawk do not have tasting available in the Anderson Valley.
Map available from Anderson Valley Winegrowers Association at www.avwines.com or inquire at info@avwines.com.