Two Anderson Valley Icons Retire: Mary Elke and Milla Handley
Milla Handley
Milla was the owner and winemaker of Handley Cellars for thirty-six years. Her pioneering efforts in environmental sustainability laid the groundwork for many other Anderson Valley wineries to follow. She said recently, "We at Handley firmly believe in caring for our social and environmental community through sustainable and organic farming. Our goal has been to preserve the land for future generations."
She was one of the first female graduates in Fermentation Science at the University of California at Davis in 1978. After working with Richard Arrowood at Chateau St. Jean and Jed Steele at Edmeades, she started her own brand at a time when Mendocino County's Anderson Valley was largely uncharted and considered by many too cold for growing wine grapes. Along with her late husband, Rex, she chose Anderson Valley because of its rural lifestyle and the chance to follow their own path, somewhat removed from the entrenched winemaking culture elsewhere in California.
While raising her older daughter Megan, Milla started making wine in the basement of her house and set forth to create her own wine brand. In the 1980s, the California wine industry was experiencing a renaissance with new varietals, new techniques and new standards of wine quality, and she was at the forefront. In 1982, she crafted 250 cases of Chardonnay, becoming the first woman winemaker and owner to establish a wine label with her own name in the United States. She has since served as a role model for women winemakers and entrepreneurs in a highly charged, highly competitive, and male-dominated industry, while always staying true to her art.
Milla's conviction that organic farming helps reveal a wine's expression of regional and varietal character led her to pursue organic certification for the Handley Estate Vineyard in 2003 (granted in 2005), long before such practices were commonplace.
To carry on the legacy of Mille's winery with Milla's retirement, her daughters, Lulu McClellan and Megan Handley Warren will become co-owners of the winery, with Lulu acting as National Sales Manager. (pictured)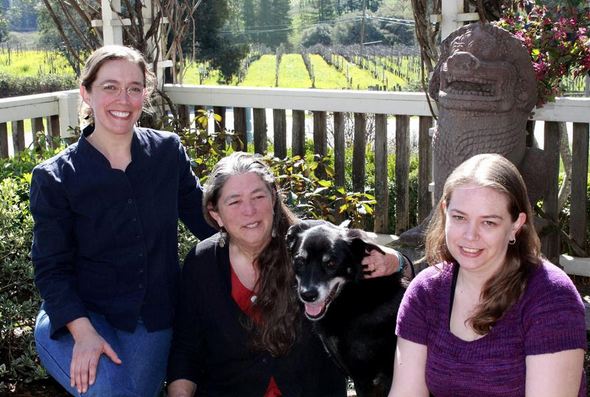 Lulu remarked, "It is an honor to live, farm and make wine here in this community and beautiful valley. At the core of my mother's and this family's history is a love of Anderson Valley and a desire to connect people with this beautiful place we call home."
Co-winemaker since 2012, Randy Schock has been promoted from Co-Winemaker to lead Winemaker. He will continue the standard of Handley Cellars wines. The whites, which have been free of animal products since the 2012 vintage, will still be created with minimal intervention. The Pinot Noirs will still have balance, proper acidity and minimal oak influence.
In honor of Milla's retirement, the winery is releasing a 2015 Estate Blanc de Blanc.
The photo below from my archives shows Milla pouring her wines at an Anderson Valley Pinot Noir Festival Grand Tasting and talking with John Winthrop Haeger, author of North American Pinot Noir.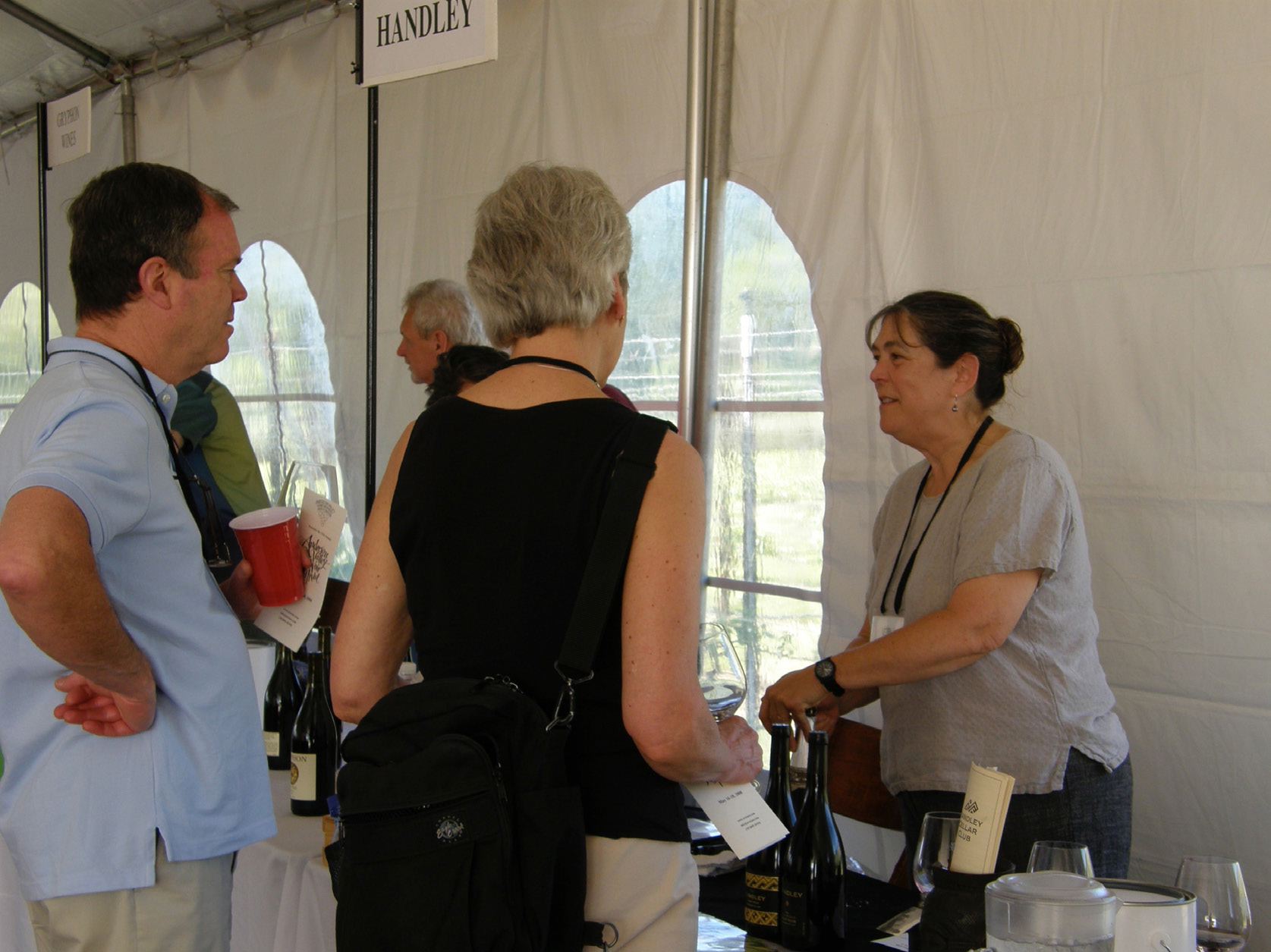 Handley produces small lots of Pinot Noir, Chardonnay, Pinot Gris, Riesling, Gewürztraminer, Syrah, Zinfandel, and sparkling wines. The tasting room, garden courtyard, and folk art gallery on Highway 128 in Philo are open daily. The website is www.handleycellars.com.
Mary Elke
Mary began her farming career growing organic apples in the Anderson Valley and making Mary Elke Apple Juice. Some people in California still know Mary more for her apple juice than her wine. In recent years she gave up her apple farming but still made her revered apple juice from Jason Drew's estate in Elk. Unsweetened, with no additives or preservatives, the juice flash pasteurized to preserve the flavors.
She began growing wine grapes in the Napa Valley in 1979 and the Anderson Valley in 1990. The 60-acre Donnelly Creek Vineyard, located just east of Boonville at the confluence of Donnelly and Anderson Creeks, has accrued very popular status among pinotphiles. Chances are, you have wines grown by Mary, including Mumm Napa, Roederer Estate, Radio-Coteau, Copain, Londer Vineyards, Au Bon Climat, Mendocino Wine Company, Far Niente, ICI/La BAs, Franciscan, Breggo Cellars, Saintsbury, Goldeneye, Fulcrum On Point, Wilde Farm Wines, Manross Wines, and FEL Wines.
In 1997, Mary and her late husband, Tom, started Elke Vineyards, holding back some grapes for Elke wines, most notably Elke Vineyards Blue Diamond Donnelly Creek Vineyard Anderson Valley Pinot Noir. One of her two sons, Matt, manages the family's home ranch.
At the recent Anderson Valley Pinot Noir Festival, Mary sold me her last vintage of Donnelly Creek Vineyard Pinot Noir was 2015. She is retiring, and selling off her inventory. Every year she generously shared older vintages of her wines, and they consistently aged beautifully.
She represents much of what is good about Anderson Valley people. Part farmer, part wine lover, always charming, and a proud and tireless spokesperson for Anderson Valley Pinot Noir.
The winery's website is at www.elkevineyards.com. I am uncertain how long the tasting room will be open.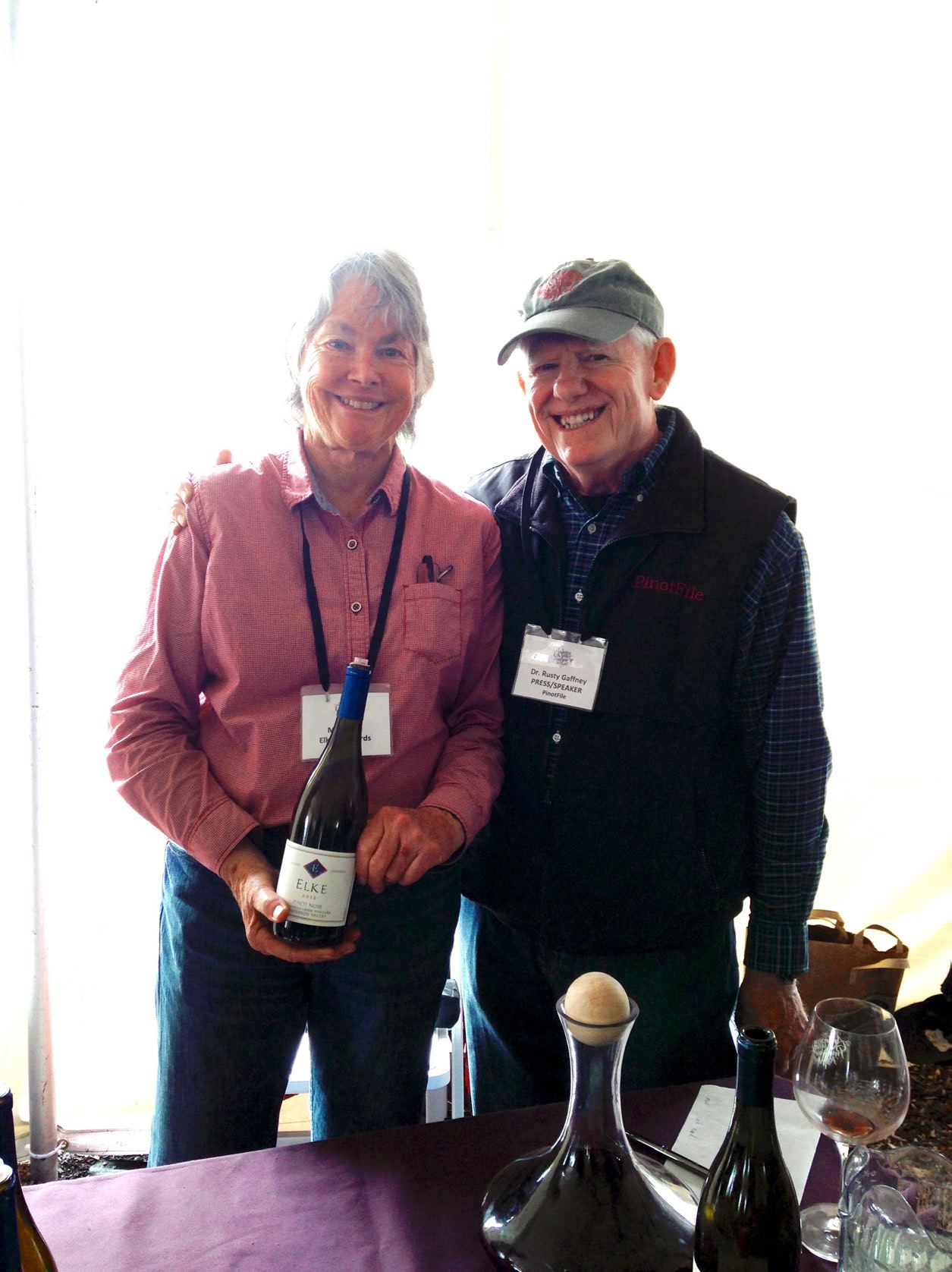 Jeff Hansen: Another Veteran Anderson Valley Based Winemaker Retires
Jeff Hansen has stepped down as winemaker at Lula Cellars, after more than three decades making California wines. The Lula label was named after his grandmother. Jeff will retain the title of Founder and will also serve as Winemaker Emeritus and assist Lula Cellars for special projects, grower development and production tastings.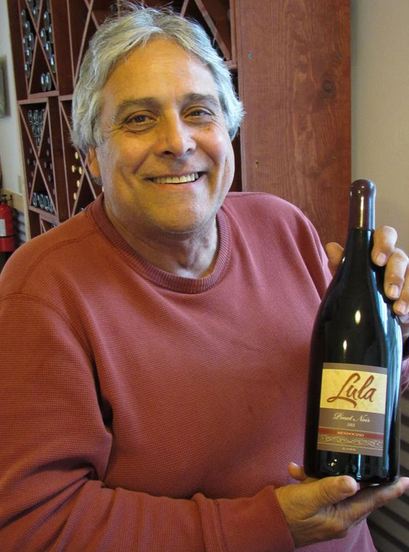 Jeff began his career in wine in 1987 when he worked in the tasting room at Spring Mountain Vineyard in Napa Valley. That same year, he made his first wine at home, a Cabernet Sauvignon, using grapes from Spring Mountain. He soon discovered the Anderson Valley region and fell in love with this ruggedly beautiful area, famed for Pinot Noir. In 1991, Jeff produced his first Anderson Valley wines for Amici Cellars in Calistoga and continued as winemaker for that winery for twenty years.
In 2009, he sold his interest in Amici and founded a small lot Anderson Valley winery called Lula Cellars. He opened the winery in 2010 as a tribute to his grandmother's tenacity and optimism in the face of adversity. She was born in the Oklahoma Territory in 1879 and raised three children by herself while working multiple jobs. Jeff cites her as his inspiration in life.
Lula Cellars was lauded from the start and Jeff's annual production of 2,800 cases of Mendocino County Pinot Noir, Zinfandel, Dry Gewürztraminer, Sauvignon Blanc and Rosato have won loyal fans. The wines have always been sold only directly to consumers. The winery makes its home on a 22-acre property in Philo next door to Handley Vineyards and the tasting room offers a unique experience. The tasting room is open daily. Visit www.lulacellars.com.