Pinot Briefs —Newsletter 11.7
Santa Cruz Mountains Pinot Paradise Revived in New Format The Santa Cruz Winegrowers Association (SCMWA) will hold the 13th Annual Pinot Paradise on Saturday, September 23, 2017, with a Pinot Harvest Dinner, and continues the weekend of October 13-15, 2017, with a Reserve Tasting, Pinot Picnic, Technical Pinot Noir Session and Pathway to Pinot Paradise Wine Trail. The event is now devoted to Pinot Noir and Chardonnay grown in the Santa Cruz Mountains. The Pinot Harvest Dinner under the Stars will be held at Lester Family Vineyards, the Reserve Wine Tasting and Dinner at Hollins House Pasatiempo, the Pinot Picnic in the Park at Quail Hollow Ranch Park, a Technical Pinot Noir Session at Scotts Valley Hilton, and a Pathway to Pinot Paradise at the wineries in and around the Santa Cruz Mountains. Pre-event pricing for tickets is now in effect. For more information and to buy tickets, visit www.scmwa.com.
Oregon Wine Experience® Miracle Auction and Salmon Bake This gala event of the Oregon Wine Experience® will be August 26, 2017 from 4:30 p.m. to 10:00 p.m. at the historic Brigham Knoll Campus in Jacksonville, Oregon. The Coquille Indian tribe will cook salmon over and alder and cedar wood fire and this will be accompanied by an extravagant outdoor buffet created by notable local chefs. The wine served throughout the dinner and Miracle Auction will be the Gold and Best of Show award winning wines from the Oregon Wine Competition®. The Miracle Auction sends 100 percent of the proceeds to Asante Children's Miracle Network. Over 100 wineries from across the state of Oregon participate in the week long Oregon Wine Experience®.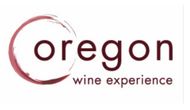 2017 WineSong The 33rd Annual WineSong event will be held on September 8 & 9, on the Mendocino Coast of Northern California. The Little River Inn will host A Pinot Noir Celebration on Friday, September 8, featuring wines from Anderson Valley and other renowned Pinot Noir producing regions. The WineSong Charity Auction & Tasting on Saturday, September 9, is held at the Mendocino Coast Botanical Gardens with all proceeds going to the Mendocino Coast Hospital Foundation. Tickets may be purchased at www.winesong.org.
Sonoma County Tourism Booming Last year new records for hotel occupancy and average daily room rates were set at $166 from January to December 2016. Total travel-related spending in the county rose to $1.9 billion, an increase of 5.7 percent over 2015, and the industry supports more than 20,000 jobs according to the Sonoma County Tourism Bureau.
Kosta Browne at 20 Years A recent article at www.forbes.com caught my eye titled, "Kosta Browne 20 Years Later." After very humble beginnings, the winery now produces at least 14 different wines with a total production of about 25,000 cases a year. In 2016, Nico Cueva became the head winemaker, taking over for Michael Browne. The winery has such exclusivity now that its winery in The Barlow in Sebastopol is not open to the public, although special guests can often land a tour. I have written extensively about Kosta Browne in the PinotFile, and my reviews go back to the 2005 vintage. I first got to know Michael when he was crafting Kosta Browne wines in the caves at Freeman Winery many years ago. Michael now has his own label, CIRQ, and just released Pinot Noirs under that label from Bootlegger Vineyard and Treehouse Vineyard in the Sonoma Coast. The Kosta Browne wines are only available through a mailing list at www.kostabrowne.com, as are the CIRQ wines at www.cirq.com.
David Adelsheim Sells Eponymous Winery David Adelsheim is one of Oregon's wine business icons, having run Adelsheim Vineyard for nearly fifty years. He has sold his ownership to Jack and Lynn Loacker, who have co-owned the winery since 1994, but will remain in an advisory role. Winemaker Dave Paige will be retained and will focus solely on Pinot Noir and Chardonnay. The winery has grown from an initial 19 acres to six estate vineyards in the Chehalem Mountains and annual production of about 43,000 cases per year. I am sure that David will continue to be an important supportive voice for the Oregon wine industry. Visit www.adelsheimvineyard.com.
Willamette Valley Pinot Noir as a Cultural Good Neal D. Hulkower used my tasting scores and prices to see if Willamette Valley Pinot Noir reflected its value as a cultural good. Hulkower determined that Willamette Value Pinot Noir satisfies Professor David Throsby's six cultural value characteristics. He concluded that Willamette Valley Pinot Noir is recognized by consumers as embodying some of the attributes of a cultural good for which they are willing to pay a premium. Read the full report in the latest Oregon Wine Press at www.oregonwinepress.com/wv-pn-as-a-cultural-good.
For What Its Worth Golden Gate Wine Cellars in San Francisco conducted a blind tasting of 2014 California Pinot Noirs, all rated 94-96 by Robert Parker, except Alma Fria that was unrated (I reviewed it in December 2016 and scored the wine 92). The tasting group consisted of 13 unnamed wine professionals. The lineup included Argot (RP 96), North by Alban (RP 96), The Hilt Vanguard (RP 94), Rhys Horseshoe (RP 95), Brewer-Clifton Hapgood (RP 96), Lucia Garys' Vineyard (RP 95), J. Rochioli Three Corner (RP 95), Paul Lato Seabiscuit (RP 95), and Alma Fria Holtermann (Unrated by RP). The clear winner was Alma Fria ($64.99) with 7 first, 2 second and 2 third place votes. Paul Lato was second and Argot was third. Visit www.goldengatewinecellars.com.
California Highway 1 Discovery Route This route offers a fantastic wine experience and vacation any time of the year. California Highway 1 Discovery Route along coastal San Luis Obispo County features the Avila Wine Trail, the Pacific Coast Wine Trail, and many other winery experiences in Edna Valley, Arroyo Grande Valley, Avila Beach and San Simeon. Download the SLO Wine Map at www.winecoastcountry.com and visit www.Highway1DiscoveryRoute.com.
California Wine Production has Plateaued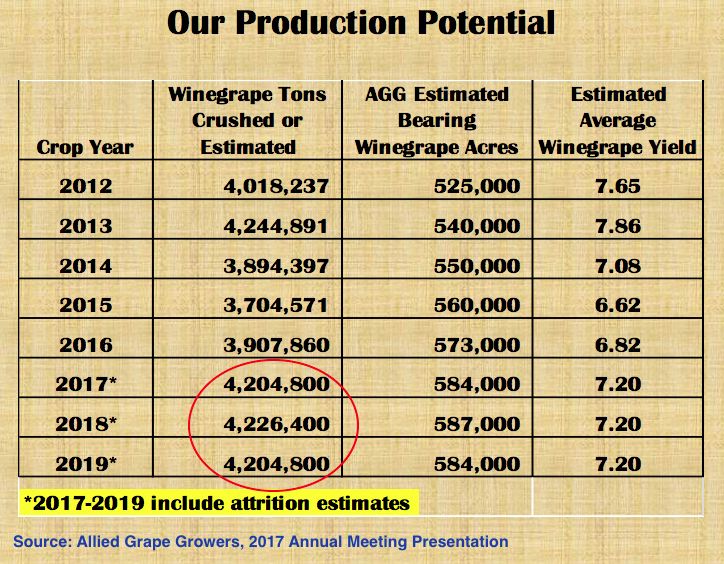 Interested in Canned Wine? Tangent now offers the first 100% estate-grown and SIP-certified 2016 Sauvignon Blanc and a 2016 Rosé made with multiple varieties including a splash of Pinot Noir. The wines are available in stores nationally for $7.99. Visit www.tangentwines.com.
Folate Intake and Breast Cancer Risk The Alcohol Research Forum presented a critique of research to be published in the American Journal of Epidemiology in 2017, titled "Alcohol consumption and breast cancer risk by family history of breast cancer and folate intake in younger women." Forum members considered this a very well-done analysis from the Nurses' Health Study II, that followed young women for two decades. The main results of this study were that without a positive family history of breast cancer, there was no significant increase in cancer risk for any level of alcohol intake. With a positive family history, however, there was a tendency for higher risk with increasing alcohol intake; this increase was not statistically significant for those with high folate. Forum members concluded that the results from the present study should greatly relieve anxiety about breast cancer for women without a positive family history of breast cancer who choose to consume light-to-moderate amounts of alcohol. For women with a first-degree relative with breast cancer, the data indicate that if they maintain a high level of folate intake, it may attenuate an increase in risk associated with alcohol intake.
Live Longer by Moderate Drinking A recent study published in the July issue of Health Affairs indicated that moderate drinking (14 drinks a week for men and fewer than seven drinks per week for women) in combination with a healthy weight and avoidance of smoking cigarettes may add as much as seven years to one's life.This long term survey of the health habits of Americans 50 years of age and older was studied. Obese smokers who drank heavily or not at all were the highest-risk group. The caveat is that this was a selfreported study that leaves open the possibility of inaccurate reporting, but there are many similar research studies in the literature to support the study's findings.
Light Drinking Wine May Prevent Dementia The International Scientific Forum on Alcohol Research (ISFAR) recently published a critique of a meta-analysis of recent research on drinking alcohol and the risk of developing dementia. The meta-analysis found that light to moderate alcohol consumption (one drink a day or less) leads to a lower risk of dementia that total abstinence. The risk for dementia was higher for those who drank more than three to four drinks per day. There are many theories to account for the beneficial effect of alcohol on developing dementia but it seems clear that people who drink wine lower their risk of developing dementia. ISFAR members admit we just don't know why this is true.
Health Revelations These comments have nothing to do with wine but bear highlighting. With all the emphasis on lowering cholesterol, there is no consensus based on all current scientific studies that lowering cholesterol through diet prevents heart disease. We have believed that lowering cholesterol would benefit health. However, although most of the diet trials have lowered cholesterol, this did not reduce mortality from heart attacks. The Minnesota Coronary Experiment actually found that the more men were able to lower their cholesterol, the more likely they were to die from a heart attack. This is not to say that you should ignore a significantly high cholesterol or LDL since that will most certainly require a combination of diet and drug (statin) therapy particularly if there are other risk factors. Also of note regarding diet is that based on papers of upwards of 500,000 people, no consensus association has been found between the consumption of saturated fats and coronary heart disease. Since 1970, Americans have been replacing saturated fats with polyunsaturated fats, yet cardiovascular disease remains a leading cause of death among men and women. Don't be afraid to eat avocado, eggs, cheese and nuts in moderation unless you are on a strict dietary regimen! Read more at www.medscape.com/viewarticle/882564.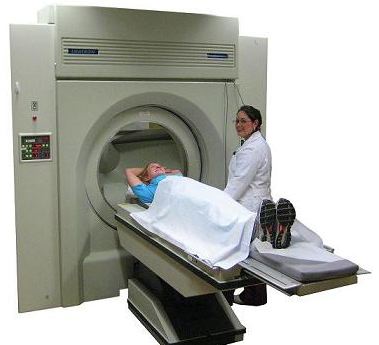 Readers over the age of 35 (men) and 40 (women) should consider having a Coronary Heart Scan by Electronic Beam Tomography (EBT), especially if they have any risk factors such as high blood pressure, high cholesterol, diabetes, history of tobacco use, family history of heart disease, are overweight, or have significant stress. This test (photo of scanner above) can detect your risk for heart disease at an early stage. It is the only scanner FDA approved for coronary artery scanning and is the only scanner capable of capturing motionless images of the heart (the heart beats 60 times per minute, 3,600 beats an hour, 80,000 beats in 24 hours, and 2.5 billion times in 80 years). It is known as the "gold standard" for heart scanning. The test detects calcified plaque in the coronary arteries (a sign of atherosclerosis) and the resulting calcium score can be used by your physician for determining your risk for a heart disease event in the subsequent ten years, and for advising you about preventative measures. The EBT is inexpensive - $125 - can be ordered by your physician, and is performed at imaging centers. It takes less than 15 minutes, needs no injection, and requires no significant undressing. It does involve some radiation exposure. Remember, that about 25% of people who have a heart attack have no predisposing factors and no symptoms. (Disclosure - I have no financial interest in EBT)