Sips of Recently Tasted Oregon Wines

I was taken back by the amazing quality in the wines from these four distinguished Oregon wineries. It was a special pleasure to sample these wines.
Brittan Vineyards, McMinnville
Veteran winemaker Robert Brittan is among several California winemakers who have moved to Oregon to craft Pinot Noir. Robert spent 16 years at Stags' Leap Winery in Napa where he was the winemaker and estate manager. Along with spouse, Ellen, who will be President of IPNC for the 2018 IPNC event, the pair purchased a 128-acre hillside outside of the town of McMinnville tucked into the foothills of the Coastal Range. The original 18 acres were planted in 2001, but due to the challenging nature of the site and limited topsoil, only 8 acres survived. Since 2004, the vineyard has been a rehabilitation project with continued replanting. The winery's first commercial release in Oregon was 2009.
Robert produces block-specific Pinot Noirs from his estate vineyard in McMinnville. The Basalt Block has volcanic soils that lead to low yields and concentrated fruit flavors. The Gestalt Block is exposed to more wind, and is planted atop younger, more compact intrusion basalts. The 3-acre Cygnus Block was planted in 2008 to Swan selection.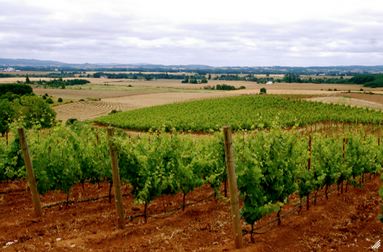 The winery's tasting room is located in McMinnville and is open Thursday through Monday (check website for hours). To purchase wine, visit www.brittanvineyards.com. A Chardonnay and Rosé of Pinot Noir from sourced fruit are also offered.
2014 Brittan Vineyards Basalt Block McMinnville Oregon Pinot Noir
14.5% alc., 1,415 cases, $48. Pommard, 667, 777, 115 and Swan selection. Aged 12 months in French oak barrels, 25% new. · Dark garnet color in the glass. A very ripe fruited wine, with aromas of black fruits, prune, dark chocolate, vanilla, nutty oak, exotic spices and muddy earth. Impressive sap on entry in a mid weight plus style, underlain with a noticeable snap of acidity. Firm fruit tannins and a roasted tone to the fruit, with the slightest hint of alcoholic warmth on the finish. Score: 90
2014 Brittan Vineyards Gestalt Block McMinnville Oregon Pinot Noir
14.3% alc., 370 cases, $60. Clones 777, 667 and 115. Aged 12 months in French oak barrels, 35% new. · Dark garnet color in the glass. Aromas of beef, underbrush, and fresh Marionberry jam. A mid weight plus style, with an array of purple and black fruit flavors, supported by prominent fine-grain tannins and a welcome lift of acidity. The oak is well integrated, the texture is velvety, and the finish is remarkable for its persistence. Score: 92
2014 Brittan Vineyards Cygnos Block McMinnville Oregon Pinot Noir
13.5% alc., 150 cases, $65. Swan selection. Aged 12 months in French oak barrels, 35% new. · Moderately dark garnet color in the glass. A complex nose leads with aromas of blackberry, black cherry, undergrowth, fertile earth and nutty oak. The most elegant of the three 2014 Pinot Noirs, shot through with bright acidity, in a mid weight style featuring flavors of purple grape, anise, boysenberry and blackberry. Silky in the mouth, with a generous attack, integrated tannins, and a lengthy, deep purple fruited finish. Score: 93
Brooks Winery, Amity
Managing Director Janie Brooks Heuck says, "Some people think we're crazy to make 20 Rieslings and 16 Pinot Noirs from 30 vineyards every year, and they might be right." But the winery's founder, Oregon native, and Janie's brother, Jimi Brooks, set out on a mission when he started Brooks Wines in 1998 to make expressive Willamette Valley Pinot Noir and Riesling. Jimi suffered a heart aneurism and passed away suddenly at 38-years-old, His son, Pascal Brooks, who was 8-years-old at the time, became the youngest winery owner in the world. He remains the sole owner of the winery. Brooks is now the living legacy of Jimi Brooks.
Janie Brooks Heuck, Jimi's only sibling, volunteers her time to lead Brooks and in 2008 purchased the 25 acres where the Brooks Estate Vineyard, winery and tasting room are located today. The winery has grown in production from 2,500 cases in 2004 to 19,000 cases today.
Jimi's longtime friend and winemaking accomplice, Chris Williams, has been the full-time winemaker at Brooks since 2005. Chris worked alongside Jimi at WillaKenzie Estate and Maysara Winery, and jumped in to help Brooks make wine when Jimi passed away on the eve of the 2004 harvest.
I don't claim to know a lot about Riesling and do not review Riesling in the PinotFile. That said, I have tasted multiple Brooks Rieslings on a few occasions, and can heartily recommend them. The 2015 Brooks Estate Riesling is made from some of the oldest Riesling vines in the Willamette Valley. Fermented naturally in stainless steel and aged another seven months, it is a special wine with 12.5% alc., pH 3.04, and RS 9 g/L ($24). The 2015 Yamhill Vineyard Riesling is made from vines planted in the Yamhill-Carlton AVA in 1987 on unique Willakenzie marine sedimentary soils. 85 cases are produced with 13.4% alc., pH 2.92, and RS 13.4 g/ L ($24). The 2015 Orchards Fold Riesling is sourced from a vineyard only a mile from Brooks and has been farmed by the Howard family since 1978. The vines are planted in volcanic basalt (Nekia, Jory) and farmed holistically with young sheep grazing between the vine rows and Muscovy ducks roam the vineyard. 100 cases produced with 11.5% alc., pH 2.94, and RS 13.6 g/L ($24).
The oldest vines at Brooks 20-acre estate vineyard are 43 years old and the young vines are a little more than 15 years old. 11 acres of original plantings include Pommard, Riesling and Pinot Gris all on their own rootstock. The remaining acreage was grafted to Pinot Noir clones 777 and 115 in the late 1990s. The estate vineyard is Demeter Certified Biodynamic.
Brooks Pinot Noirs all undergo gentle de-stemming followed by a 7 to 10-day cold soak. Lots are fermented in 2.5-ton stainless steel tanks. Fermentations are natural in tank and barrel. Aging is carried out in French oak barrels, usually for 18 months or longer and the wines are typically aged an additional 6 months after bottling.
Interestingly, Brooks has consciously kept their wine prices the same since 2004. Jimi set out to make wines that locals could afford to drink, and Brooks has maintained that ethos with distribution across the country and at home in the tasting room. For more information, visit www.brookswine.com. The winery's expansive tasting room in Amity is open daily (see location below). If you go, look for local vineyard owners who are likely to be in the tasting room.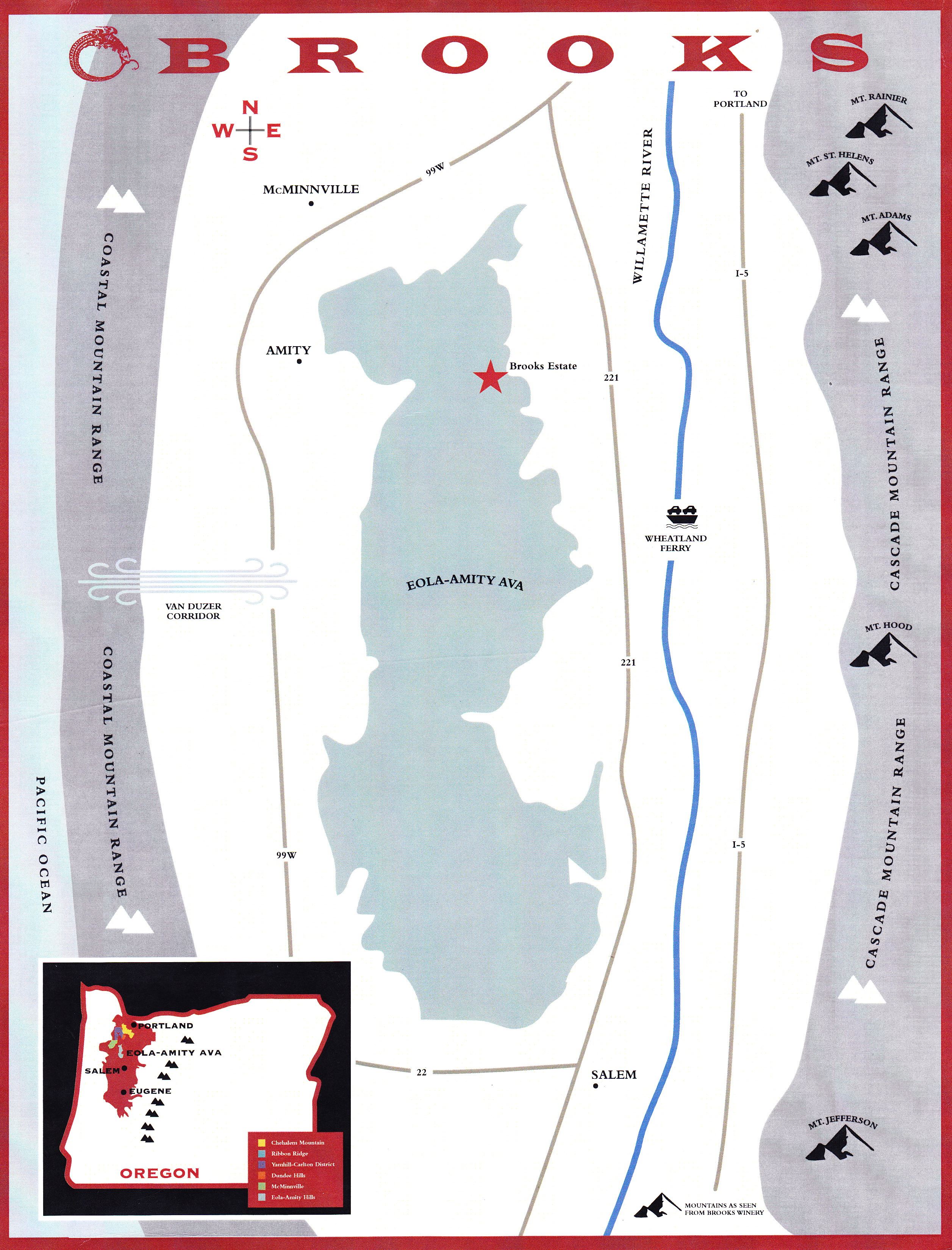 2014 Brooks Temperance Hill Vineyard Eola-Amity Hills Oregon Pinot Noir
13.3% alc., pH 3.69, TA 0.51, 250 cases, $48. 100% de-stemmed. 40% 777, 31% Pommard, 29% Wädenswil. Vineyard farmed by Dai Crisp. Nekia soil - well-drained, volcanic basalt from ancient lava flows. Dry farmed, certified organic vineyard planted in 1981 at 675 feet elevation. Native yeast fermentation, aged 18 months in French oak barrels. · Moderate garnet color in the glass. A rather fruity nose featuring dusty cherry aroma flanked by ground savory spice. Both earthy and fruity, featuring mid weight flavors of black cherry and blackberry supported by integrated oak and well-honed fruit tannins. There is a noticeable charge of fruit on entry with a pleasing finish (but not quite up to the Crannell Vineyard bottling). Score: 93

2014 Brooks Crannell Vineyard Eola-Amity Hills Oregon Pinot Noir
13.5% alc., pH 3.45, TA 0.60, 300 cases, $48. Vineyard farmed by Richard Crannell. Jory and Nekia soils - well-drained, volcanic basalt from ancient lava flows. Vineyard planted in 1984 at 550 feet elevation. Native yeast fermentation, aged 18 months in French oak barrels. · Moderately light garnet color in the glass. Engaging aromas of cherry, dusty earth, ground savory and white pepper. Delicious pie cherry core wrapped around suave tannins and accented with a kiss of oak. The flavor of this wine really hits home and the glorious cherry-driven finish seems to last a minute. Score: 94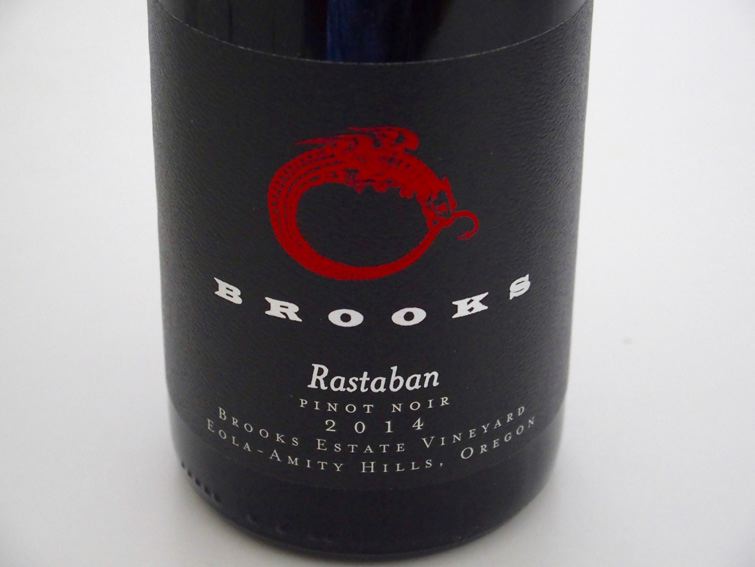 2014 Brooks Rastaban Eola-Amity Hills Willamette Valley Pinot Noir
13.8% alc., pH 3.70, TA 0.51, 500 cases, $55. Pommard, 115 and 777. Native yeast fermentation, aged 18 months in French oak barrels. The most intense and complex barrels in the cellar. The best effort for the vintage. · Moderately light garnet color in the glass. The intoxicating nose offers aromas of black cherry, cigar box and exotic spices. Very classy and impeccably balanced, with mid weight flavors of black cherry and ripe strawberry underlain with a pleasing earthiness. Impressive polish and verve, with enough structure for aging, although it is hard to keep your hands off it now. Score: 95
DANCIN Vineyards, Medford
DANCIN Vineyards is the sincere passion of Dan and Cindy Marca. The name, DANCIN, reflects the annual dance in harmony with nature and humanity, with vines and wines. The wines are named primarily after movements within ballet, a form of dance where dedication, discipline and balance lead to the grace and beauty of the final performance. The name, DANCIN, also is formed from the first three letters of the Marca's names.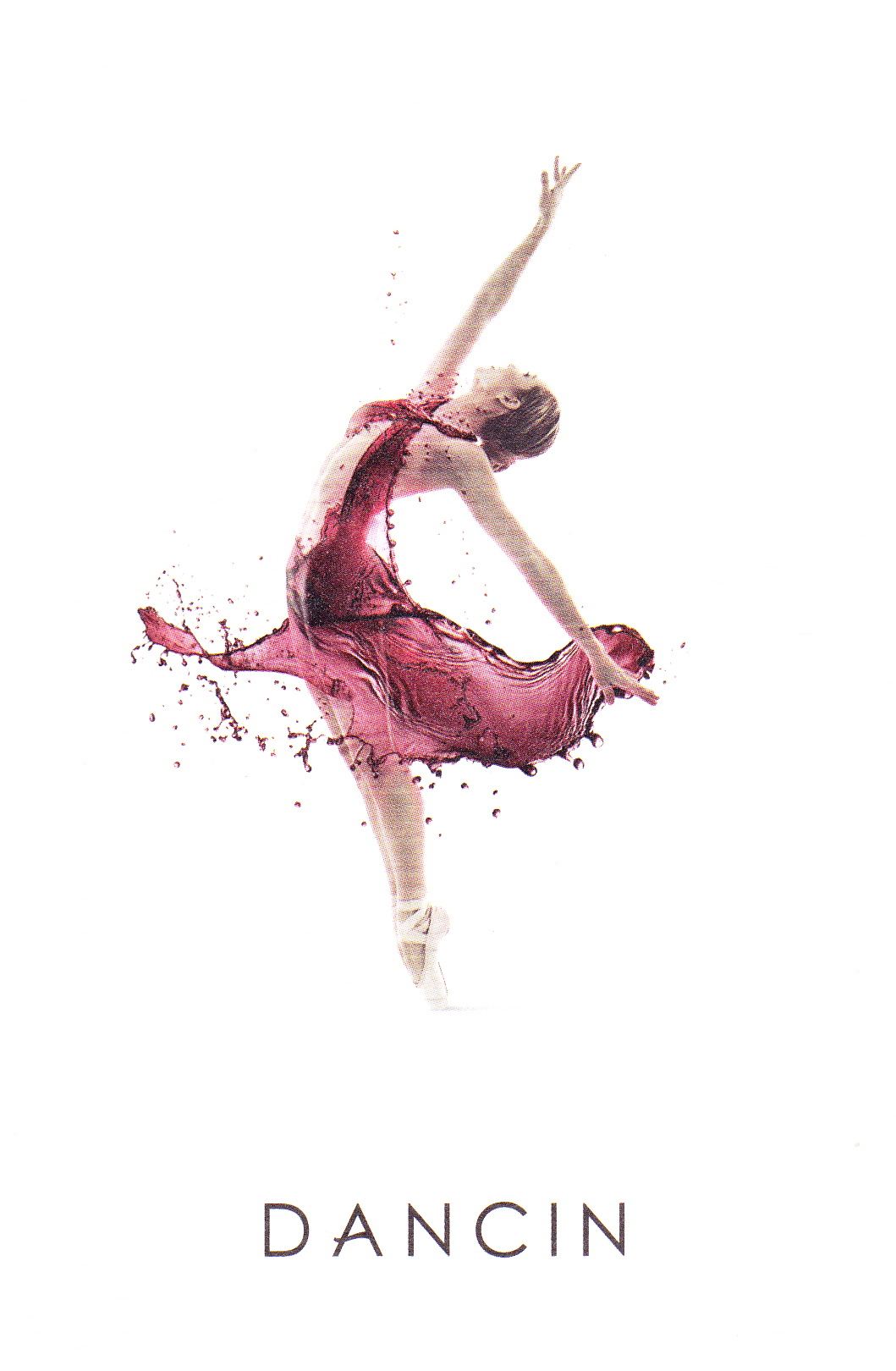 The estate property is located in the Rogue Valley of Southern Oregon. The site is uniquely positioned for Pinot Noir. It is shaded for up to two hours a day at the hottest time of the day, and is situated at elevations of between 1,700 and nearly 2,000 feet. There are over 19 acres planted to Pinot Noir (two-thirds) and Chardonnay (one-third), and an adjacent Tuscan-styled tasting room, wine cave and winery.
The winemaker since 2010 has been Brian Denner, a veteran who has worked at Williams Selyem in Healdsburg, Denner Vineyards in Paso Robles, and Kingston Family Vineyards in Chile.
Visit the website at www.dancinvineyards.com.
de Lancellotti Family Vineyards, McMinnville
Paul de Lancellotti told me his family was not a winemaking family, but "mornings turned into evening and days out in the vineyards season through season," led them to become one. The family built from the ground up. First with the planting of Paul's father-in-law's vineyard in 1998, then the creation of Bergström Wines in 1999, and next, the planting of their own vineyard. The experience gained in the early years led them to create their own brand, de Lancellotti Family Vineyards in 2005.
The beginning years opened their eyes to biodynamic farming. Paul explains, "Biodynamic farming is a holistic practice that is largely misunderstood until you have spent a lifetime in vineyards. Attention to detail starts in a farm."
Today, de Lancellotti wines are a result of fruit sourced from some of the finest vineyards in Oregon including the winery's home vineyard. The wines are produced in a shared winemaking facility in McMinnville, under the guidance of winemaking consultant Robert Brittan.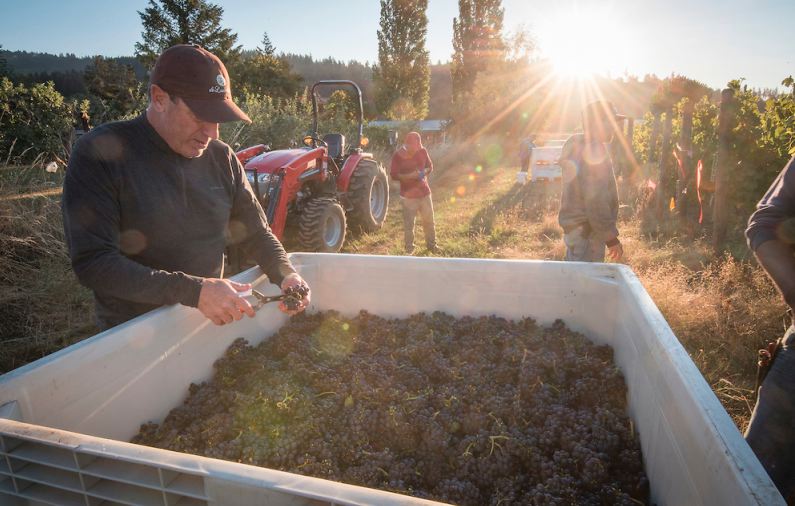 Paul says, "Simply put, farming great vineyards and sourcing the finest Pinot Noir and Chardonnay is our passion."
Tasting is by appointment in Newberg - refer to the website at www.delancellottifamilyvineyards.com.