Pinot Briefs —Newsletter 11.8
Win a Chance to Hang in Wine Country with Jennifer Lawrence We know that Jennifer likes wine and it would great if she would promote my website. However, she is offering an opportunity to hang with her in wine country by donating to Represent.Us at www.omaze.com/experiences/jennifer-lawrence-winepicnic? ref=jen. Represent.Us is an organization working to bring everyone together to pass anti-corruption laws that stop political bribery, end secret money, and fix our broken elections. A promotional video of Jennifer playing "Movie Review or Wine Review" is hilarious: www.youtube.com/watch?v=tp-PWArtsvM. The more money you donate, the greater your chances to win. Winner will be flown to California and put up in a 4-star hotel, picnic among the vines, play lawn games at the vineyard, and go wine tasting with Jennifer.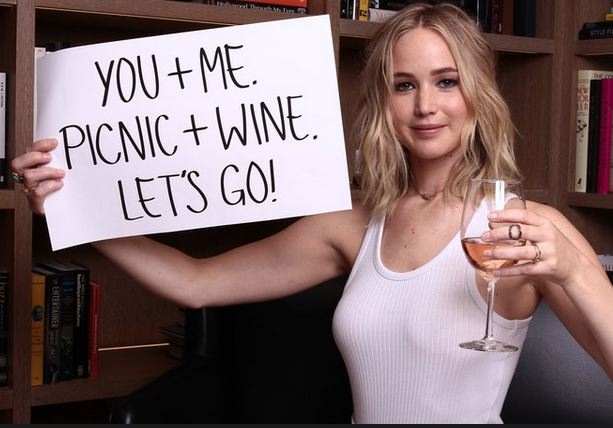 European Study Finds Wine Tastes Better If You Think Its Expensive A new study from Germany published in the journal Scientific Reports had a focus group of 30 people sample wine at various price points. The individuals lied down in an MRI scanner and were shown how much the wine cost and tried the wine through a tube in their mouths, then rated the wine. What the participants did not know was that they were tasting a series of identical wines with different supposed prices. The subjects reported that the wine with the higher price tasted better than an apparently cheaper one. The parts of the brain associated with decision making and reward processing were activated more with higher prices.
Emeritus Vineyards Wins USA Today's Best Winery Tour 2017 Emeritus Vineyards was voted #1 out of 20 nominees in the USA Today 10 Best Readers' choice travel award contest for best U.S. winery tour. Nominees were chosen by a panel of wine experts, writers, journalists and sommeliers. Emeritus's new tasting room opened in 2015 overlooking the famed Hallberg Ranch Estate Vineyard in the Russian River Valley. The winery's Pinot Noir from that vineyard is the #2 most requested Pinot Noir in America's Zagat rated restaurants. A tour at Emeritus goes from dirt to glass through the Hallberg Ranch Estate Vineyard and winery. Guests start with a closeup tour of the vineyard, then proceed into the winery where they experience the activity of the season. They then settle into the tasting room for a flight of estate grown and single vineyard Pinot Noirs. Hosts guide the tour and tasting to match guests' experience levels. Tours are offered Thursday- Monday by appointment. The tours last about 90 minutes and cost $30 per person. Schedule an appointment at www.vinovisit.com/widget/search/?wineryID=3555.
September is California Wine Month September marks the 13th annual California Wine Month. Visit www.discovercaliforniawines.com/californiawinemonth to view a list of events by date and get a copy of this year's "2017 California Wine Month Facts at a Glance" poster (see below). A map of California wine regions and the 128 AVAs can be downloaded as well.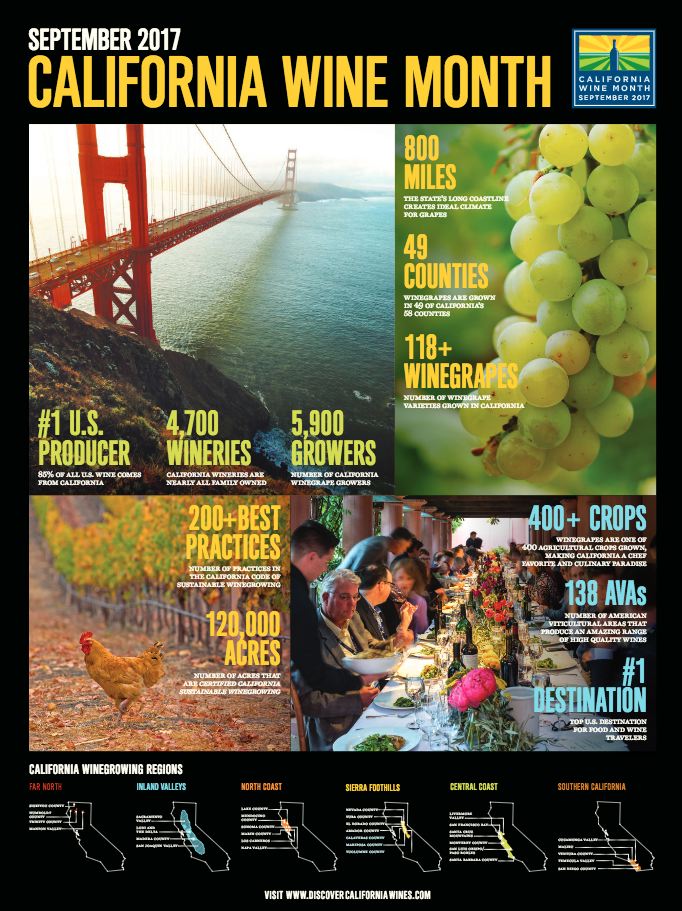 Cambria Winery Names Jill DelaRiva Russell Winemaker Denise Shurtleff, the veteran winemaker at Cambria, has been promoted to winery general manager, and Jill DelaRiva Russell will become the winemaker working alongside Shurtleff. Cambria Winery, located in the Santa Maria Valley, produces 100% estate grown and bottled Pinot Noir and Chardonnay from Katherine's and Julia's vineyards. Cambria was founded in 1986 by Jess Jackson and spouse Barbara Banke, and is celebrating its 31st anniversary this year. Russell (pictured below) developed her winemaking and regional expertise as assistant winemaker at Stephen Ross Wine Cellars in San Luis Obispo and as an assistant winemaker at Paul Lato Wines in Santa Maria. Cambria Winery has just launched their Estate Inspired Wine Series of Pinot Noir and Chardonnay focusing on different micro sites throughout Cambria's estate vineyard in the Santa Maria Valley. Visit www.cambriawines.com.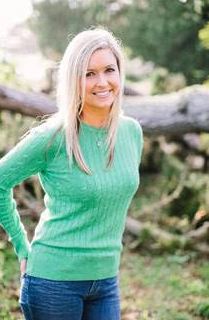 Duckhorn Wine Company Acquires Calera Wine Company Calera Wine Company, founded by Josh Jensen in 1975, played a pivotal role in establishing Pinot Noir as one of North America's great varietal wines, and Calera became one of California's most acclaimed Pinot Noir producers. The sale to Duckhorn Wine Company includes the Calera winery, the grand, the tasting room, the 85-acres of estate vineyards, and all inventory and assets. Calera will continue to produce its portfolio of wines at its gravity flow winery in Hollister, California. All key personnel, including winemaker Mike Waller, will remain with the winery. Jensen (pictured below), who is 73 years old, will continue to remain involved at Calera, and will join the Duckhorn Wine Company Board of Directors, where he will serve alongside his longtime peer, Dan Duckhorn.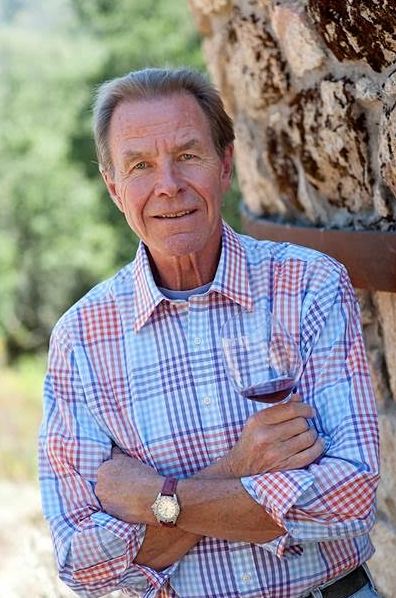 Monterey County Now California's Biggest Pinot Noir Producer By Volume Wines & Vines reported in August 2017 that Monterey County now grows the most Pinot Noir in California and produces the second-largest amount of Chardonnay, according to the 2016 crop report. Monterey County now produces 58,419.9 tons or 23% of the Pinot Noir grapes crushed in California in 2016, 37% more than second place Sonoma County and Marin County. Monterey has many more vineyard acres than wineries. For example, Napa Valley and Monterey County AVAs each have about 45,000 acres of vineyards, but Napa Valley has 400 wineries compared to Monterey County's 71. Most of the Monterey County Pinot Noir and Chardonnay comes from the northern part including the Santa Lucia Highlands, Arroyo Seco, Monterey and Chalone AVAs.
Wine Studies at Linfield College Linfield College in McMinnville, Oregon, hosted the first International Pinot Noir Celebration 31 years ago and has been the festival's home each year since. Linfield College's Online and Continuing Education Department offers two wine-related certificates: Wine Management and Wine Marketing. In 2011, the school established the Oregon Wine History Archive that is committed to preserving and sharing the story of Oregon wine. Linfield College also offers a wine studies minor paired with a diverse selection of majors to prepare students for careers in the wine industry. To learn more about wine education at Linfield College, visit www.linfield.edu/wine or call 503-883-2766.
Hidden Cellars Decades ago, Oregon's pioneering wine families conducted sales from their fledging estates in a convivial atmosphere. Oregon became known for intimate tastings led by hands-on producers. Today, a small collective of top notch producers maintain the personal experiences of Oregon's early wine days. They are members of Hidden Cellars. Hidden Cellars wineries only offer tastings by appointment in an uncrowded, unhurried environment, poured and narrated by the owners who are often the winemakers. Their wines are rarely found in retail stores since their production is limited and sold largely, if not exclusively, to individual wine connoisseurs. If you have a desire to acquire hard to find wines, you are invited to contact any of these wineries for an extraordinary experience in their private tasting rooms: Beckham Estate Vineyard (971-645-3466), Privé Vineyard (503-554-0464), Anderson Family Vineyard (503-554-5541), Native Flora (503-504-1990), Dukes Family Vineyards (503-835-0620) and Redman Vineyard & Winery (503-554-1290).
Report from Oregon Pinot Camp Approximately 250 members of the wine trade from the U.S., along with a smaller international delegation, are invited to Oregon by the Pinot Camp (a group of some 50 leading Oregon wineries) to learn about the local viticulture, winemaking techniques, and, in particular, Pinot Noir. Doug Wregg published a good article on Oregon Pinot Noir and his impressions upon returning from Oregon Pinot Camp 2017: www.harpers.co.uk/news/fullstory.php/aid/22116/ Oregon__96_Pinot_Noir_and_Life_Beyond.html.
Grape-Free Wine Developed Three biochemists and founders of Ava Winery in San Francisco have made a synthetic, grape-free Moscato d'Asti in their lab by cloning many chemical compounds found in wine. They are currently trying to produce a synthetic Pinot Noir with a combination of ethanol, water, sugar, amino acids and a number of chemical compounds that wine its aroma, flavor and body. The trio break down red and white wines into their components and then source the component molecules from those commercially available from the food industry. Ava Winery hopes to put wines in the marketplace in the U.S. by the end of 2017. Read the article: www.thedrinksbusiness.com/2017/08/grape-free-wine-developed-in-america/.
Pinot Vs Pot I recently read an interesting article online about the battle between the Wagner family and their neighbors. The Wagner family own property in Yamhill County and want to grow cannabis. This has set off a confrontation with neighboring grape growers who fear spray drift and other unfavorable effects on their vines. Mahmood (Mo) Momtazi of Momtazi Vineyards in McMinnville, who has almost 600 acres of biodynamically farmed vineyards near the Wagner property, is in a legal battle with the Wagners. The exact effect of cannabis fields on adjacent vineyards is unknown at present. This is currently a heated topic in the Willamette Valley. The article can be read at www.buzzfeed.com.