Dreamy California Pinot Noir Deserves Some Love
A few years back, Eric Asimov was quoted in the Journal of Fine Wine saying, "The wine media in general, in my opinion, is overly focused on greatness - on killer wines, as too many Americans like to say.....We need to pay greater attention to wines intended for drinking rather than wines that will be collected." I am happy to say in this issue there are many "great" wines that are affordable and intended to be drunk now. They would not be considered "collectible," but that does not diminish their excellence. Francophiles may turn up their noses, but California Pinot Noir can be dreamy.
It is astonishing to realize how far domestic Pinot Noir has come over my adult lifetime. Noted wine critic, Robert Lawrence Balzer, wrote in 1978 in his book, Wines of California, some derogatory, but correct comments about Pinot Noir in California at the time. He said, "I can cite isolated examples of superlative California Pinot Noir, but they are few and far between. Pinot Noir, both the grape and the wine, remains an enigma to California viticulturists and winemakers alike."
When Balzer penned those quotes, I had begun my medical practice. With new found spendable income and an interest in Pinot Noir through previous experiences with Burgundy, I began to survey the marketplace. As Balzer pointed out, there were few domestic Pinot Noirs that were worthy, with Chalone being the most notable one that I latched on to.
Forty years later, domestic Pinot Noir offers an embarrassment of riches, with great wines easy to find and acquire. As a perfect example, I offer you the superb wines from California reviewed in this issue. In step with California's increasing Pinot Noir riches, the consumer's palate has matured leading to more interest in the subtleties and complexities of Pinot Noir. Also, consumers now hold high standards for great producers. As Jake Lorenzo noted in Wine Business Monthly in 2012, "We need to take the time to find out who is uncompromising when making their wines. Once we identify these winemakers, we need to buy their wine and pony up the amount of money they need to stay in business. Consumers with a true appreciation for the craft of winemaking need to do it the right way."
Some readers will not find that all the wines highly rated in this issue meet their personal standards of deliciousness. I would emphasis however that the most lauded wines need to be respected for their balance, complexity and subtleties, and admired for what the winemaker set out to accomplish. I believe you will find the best wines money well spent. Pay special attention to the Pinot Noirs from Morgan and Eric Kent.
September is the 13th annual California Wine Month so this is a timely issue. It is a time to reflect and celebrate California wine. The Golden State now has 4,700 wineries and over 900,000 acres planted to wine grapes throughout 138 American Viticultural Areas (AVAs). California produces 85 percent of United States wine and is the number one state for wine and food tourism, attracting 24 million tourist visits to the state's wine regions each year. Two-thirds of the wine shipped in this country comes from California.
A series of videos on California wines, "California Wines: Behind the Glass," is being released by the California Wine Institute. The videos convey the appeal of the regions, climates, and grapes and people that come together to make California wine. "California Wine Month" is the first in the 23-part series debuting on September 6 on Instagram (california.wines) before rolling out across social media channels including Facebook (CaliforniaWines), Twitter (CalifWines_US) and YouTube (California Wine Institute), and going live on www.DiscoverCaliforniaWines.com. A new video will be posted each week until the final video, "Road Trip," wraps up the series on February 7, 2018.
Visit www.discovercaliforniawines.com/californiawinemonth to view a full list of September events by date.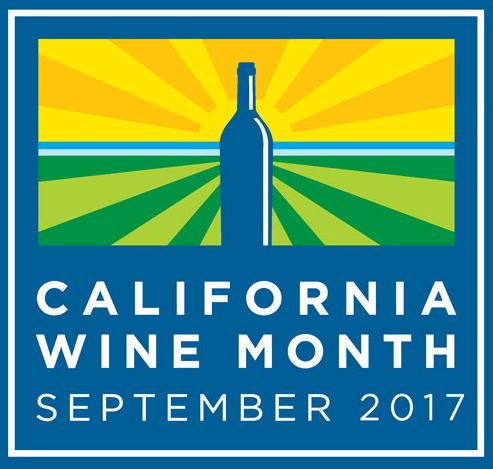 ]
Several members of the California Association of Boutique & Breakfast Inns (CABBI) are offering special wine packages for guests at harvest time. For information on the special deals, visit www.cabbi.com/specials.