Kingston Family Vineyards
Kingston Family vineyards is a boutique winery located on a farm that has been in the owner's family for a century. C.J. Kingston left Michigan and headed to Chile in the early 1900s searching for gold. He never did strike gold, but he found a large cattle ranch 12 miles from the Pacific Ocean in the hills of Chile's Casablanca Valley. Third generation, Courtney Kingston, while attending Stanford University, convinced her family to expand their ranch from dairy and cattle into wine. The family planted a vineyard on the property beginning in 1998. The area was known exclusively for white wines but she bet on Pinot Noir and Syrah. The initial release was 400 cases of Pinot Noir and Syrah in 2003.
Today, Kingston Family Vineyards is recognized as one of the top wineries in Chile and known for producing some of Chile's best Pinot Noirs. The winery produces 5,000 cases annually of Pinot Noir, Chardonnay, Syrah and Sauvignon Blanc from estate vineyards in Casablanca, Chile. Kingston collaborates in MOVI, Chile's Movement of Independent Winemakers, whose members make small lots of artisan wines by hand.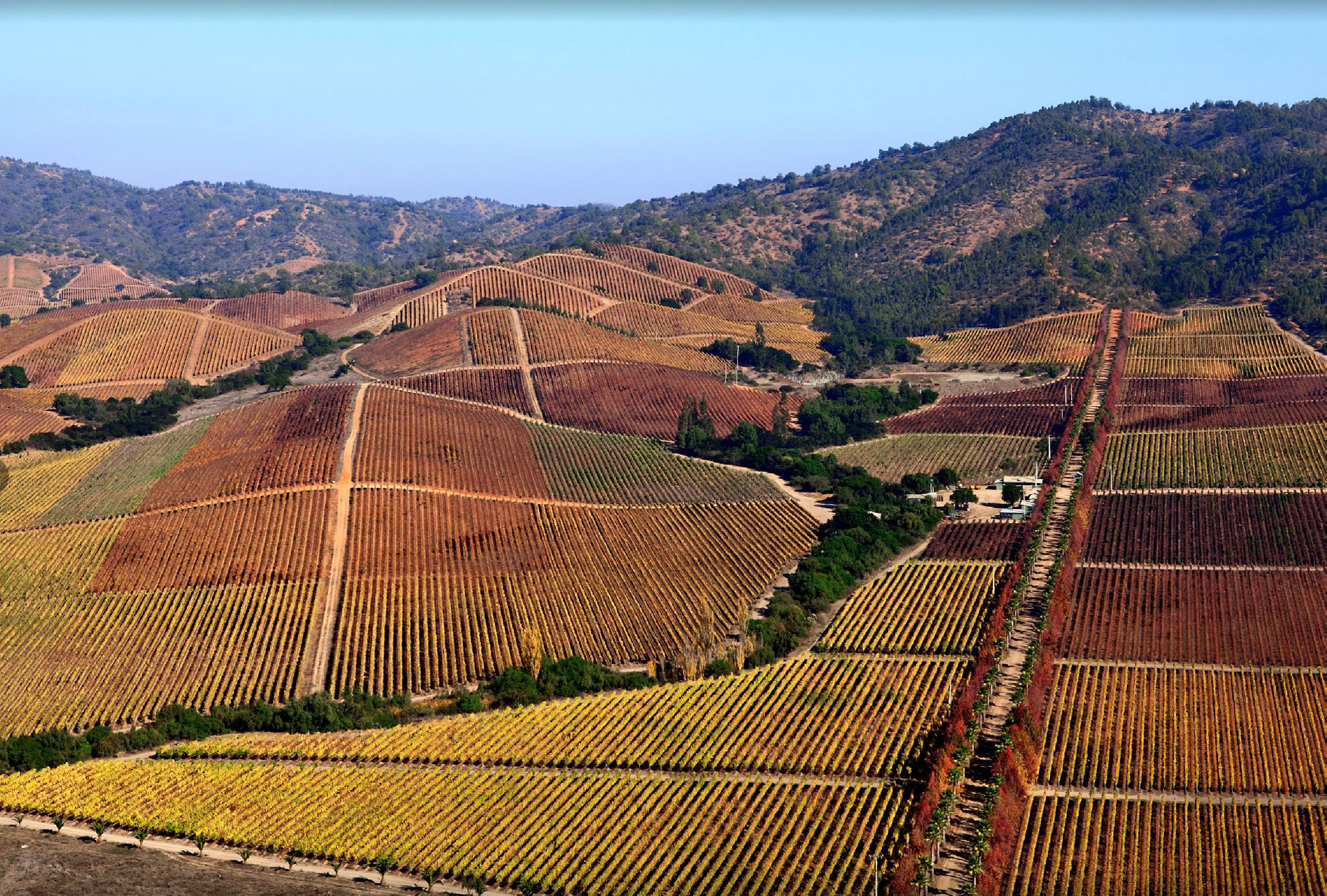 The 300-acre estate vineyard is planted to Dijon clone 777 and Kingston Grande and Chico that are the winery's own selections, as well as Valdivieso and Conco y Toro. 95% if the vines are own rooted in red clay loam containing decomposed granite.
The wines are produced under the guidance of American consulting winemaker Byron Kosuge in association with Chilean winemaker Amael Orrego. Photo below is of Byron and Courtney. Byron says, "A lot of things have come together at Kingston Family Vineyards in the last few years. The vines have reached an age where they are naturally balanced and more consistent in yield and quality. We have fine-tuned our combination of small barrels, larger casks and concrete tanks to better develop and preserve the wines."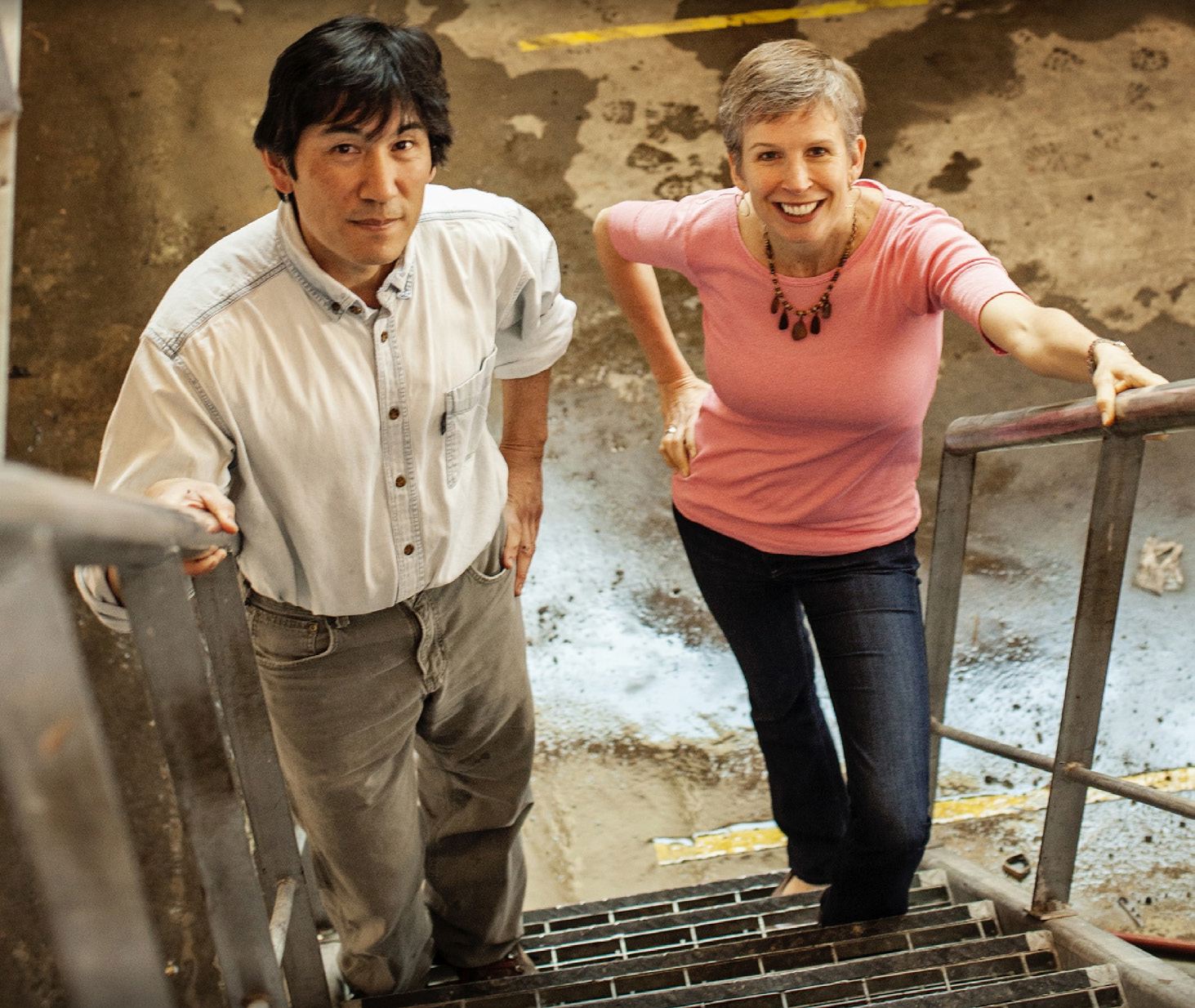 The winery has been a notable participant in the World of Pinot Noir and the International Pinot Noir Celebration. It was awarded "Brand of the Year" honors in 2016 by Wine & Spirits magazine.
The wines are imported to the United States by Kingston Family Vineyards LLC, Portola, CA, and worth seeking out. They are also sold on the website at www.kingstonvineyards.com. These wines are among the best values in the current Pinot Noir and Chardonnay marketplace.

2016 Kingston Family Vineyards Tobiano Casablanca Valley Chile Pinot Noir
12.5% alc., 860 cases, $24. Released September 2017. Aged primarily in oak barrels but most are neutral. · Moderately light garnet color in the glass. A savory nose leads off with aromas of dried herbs, floral bouquet, strawberry and tobacco. Forward drinking with bright flavors of red cherry and red berry boosted by lively acidity, displaying some persistence on the quenching finish. This is a welcome Pinot that is pleasurable without needing analysis. Score: 90

2016 Kingston Family Vineyards Alazan Casablanca Valley Chile Pinot Noir
12.5% alc., 365 cases, $38. Released September 2017. Some whole cluster. Aged 8 months in oak barrels and concrete egg vat. · Moderately light garnet color in the glass. The nose becomes more expansive over time in the glass, revealing aromas of cherry, spice, sous bois and a hint of toasty oak. Wellmannered in the mouth with impressive harmony, offering mid weight flavors of earthy cherry, raspberry and spice. The tannins are nicely integrated making for easy drinking now. The somewhat earthy and savory character reminds me more of Old World than New World. In any case, an excellent wine. Score: 93

2016 Kingston Family Vineyards Sabino Casablanca Valley Chile Chardonnay
13.0% alc., 415 cases, $30, screwcap. A combination of oak and concrete vessels are used for fermentation and aging. Native yeast, a little lees stirring, slow malolactic fermentation and little or no sulfur.Aged 10 months and released September 2017. · Light golden yellow color in the glass. comforting aromas of lemon oil, apple and lees. Round and composed on the palate with flavors of lemon, grapefruit, pear and apple that persist through the finish that offers an energetic grip of acidity. No oak in sight, just terrific purity of fruit. Tasted twice with same result. Score: 93