Oregon "Tweener" Style Chardonnay Rising
I recently came across an interesting article on Chardonnay titled, "Most Wine Drinkers Don't Really Understand Chardonnay," written by Courtney Schiessl for Forbes website: https://www.forbes.com/sites/courtneyschiessl/2018/04/17/real-chardonnay-taste/#8f5805c49714.
Schiessl correctly points out that Chardonnay is neutral in character and doesn't really fit the perception that it is a full-bodied, fruit-forward wine with buttery, rich flavors, the so-called New World (think California) interpretation. The truth is, as she notes, is that most of the aromas and flavors commonly associated with Chardonnay actually come from the vinification process and not the grape itself. Malolactic fermentation adds buttery character and oak aging adds notes of brioche, nuts, caramel and spice.
If one is seeking Chardonnay that is less adorned and acid-driven. Schiessl points to Chablis and the Côte d'Or for sources. Of course, the Sta. Rita Hills, Santa Cruz Mountains, and Sonoma Coast offer very cool climates ideal for more restrained or unplugged versions of Chardonnay. ,p> Schiessl says, and rightly so, "Look to Oregon, especially the Willamette Valley, for a great balance of rich texture and fine acidity." I agree, and the reviews to follow of Willamette Valley Chardonnay may be just the right compromise between the "New World" and "Old World" style of Chardonnay, a "tweener" style that you have been seeking.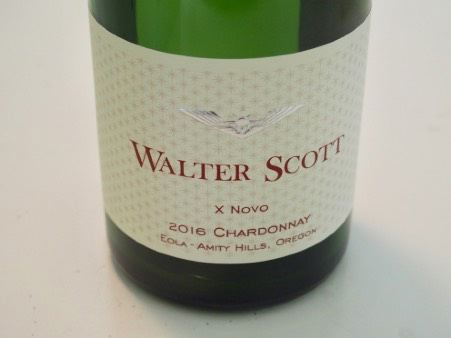 Other Oregon producers of exceptional Chardonnay to consider: The Eyrie Vineyards, LUMOS, Lingua Franca, Evening Land, and Bergström.
Read more about Oregon Chardonnay: www.sevenfifty.com/willamette-chardonnays-find-a-new-niche/.