Adventures Along the Pinot Trail, Part 1
I can remember when liking Pinot Noir practically labeled you a weirdo. California Pinot Noir was an afterthought, a sorry substitute for Cabernet and Merlot. But now Pinot Noir is America's Idol and has caught the favor of both serious and not-so-serious wine drinkers. The fact that it is a prima donna - touchy, difficult to grow, and notoriously fussy to work with - makes it all the more charming. The growing public appreciation of Pinot Noir has been fueled by the increase in the number of regions of the world producing this sensuous varietal, a striking rise in the number of excellent producers, and a remarkable increase in the overall quality and consistency in the bottle.
The growing number of pinotphiles have sought to share their passion through celebratory festivals. The first Pinot Noir celebration was launched twenty-one years ago in McMinnville, Oregon as the International Pinot Noir Celebration. Many others have followed, and in California alone this year I have attended 9 major events devoted solely to Pinot Noir. Every Pinot Noir growing region in California now has its own festival from Santa Rita Hills (Santa Barbara County) in the south to Anderson Valley (Mendocino County) in the north. Zinfandel and Rhone fanciers have one big event, Cabernet none.
Pinot Noir celebrations are the perfect chance to rub elbows with winery owners, winemakers, and other Pinot geeks. Small boutique producers come alive and their wines are poured with gusto and pride. Chefs have become an integral part of these events as well, and the meals offered are strikingly good. Regional foods are paired with Pinot Noir and the bounty of the many dedicated farmers and winegrowers leads to much convivial revelry as attendees toast their good fortune. You cannot claim to be a true pinotphile if you haven't attended at least one of these celebrations of Pinot Noir.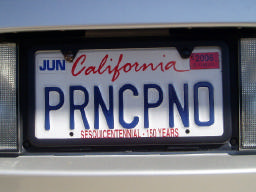 In recent weeks I have been on the Pinot trail in California, attending four Pinot Noir events: Marin County Pinot Noir Celebration, Pinot & Paella, Wine & Fire, and Pinot Days. Sometimes when I think about all the great Pinot Noir I drank, I feel a little shame. Then I reflect on all of the passionate vineyard workers and winemakers and all of their hopes and dreams. I realize that it is more admirable to have drunk all this Pinot Noir and allow their dreams to come true then be selfish and worry about my liver. It is the least a prince can do. Here is a report of some memorable events and wines from a very happy, but saddle-worn, Pinot lover.