Pinot Briefs —Newsletter 11.26
Kosta Browne Opens New Tasting Venue The winery will open "The Gallery" on August 9 at its Sebastopol winery located in The Barlow. Customized tasting will be available for mailing list buyers as well as those on the waiting list. Guests will also be able to taste the winery's newest label known as the Observation Series, produced by Kosta Browne winemaker Nico Cueva. The Gallery will be open Monday through Saturday by appointment. Visit www.kostabrowne.com.
The Donum Estate Sculpture Garden A special sculpture collection presented by the winery owner Allan Warburg features over 35 works on display by notable artists. The Donum Estate has also used some of the art on their latest labels. Visit www.thedonumestate.com.
Net Wine Club Member Growth Rate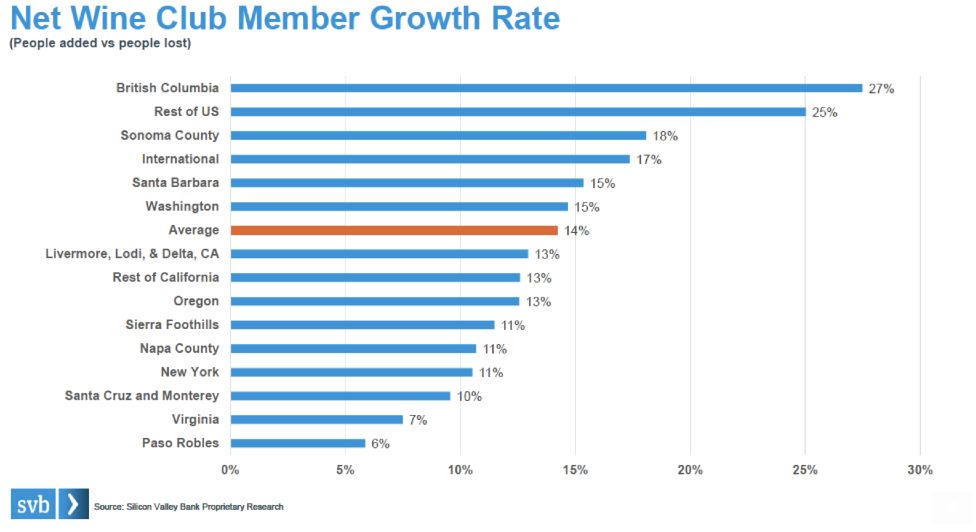 ¡Salud! Auction Now Available Online The annual !Salud¡ Oregon Pinot Noir Auction, held each year in November, will now add auction bidding online in 2018 beginning July 17. The auction offers 40 lots of 12-bottle cases of exclusive !Salud¡ cuvées of Oregon Pinot Noir from the 2017 vintage. The 27th annual November celebration has been refigured. The Big Board Auction and Pinot Party will be held at Ponzi Vineyards on Friday, November 9. On the following Saturday, the Grand Dinner and Live Auction will be held at Domaine Serene's Clubhouse. !Salud¡ has raised over $15 million to date to provide healthcare services to Oregon's vineyard workers and their families.
Bounty of Yamhill County (BOYC) This festival, now in its sixth year, will be held August 24-26, 2018. The event celebrates the chefs, wineries and family farms of Yamhill County. Additional activities include hiking, hot air ballooning and horseback riding. The BOYC benefits the Yamhill Enrichment Society, a non-profit that supports projects in education, the arts, food and agriculture.
Cannabis Legalization Leads Oregon into a Major Dispute Moe Momtazi farms a large biodynamic vineyard in the McMinnville AVA. He is currently in an ugly court battle with cannabis farmer Richard Wagner who owns a property next door. Read the whole story that is probably only one of many court battles that will play out in California and Oregon wine country in the near future. https://theoutline.com/post/5062/wine-and-weed-go-to-war-in-oregon-maysara-vineyards?zd=2&zi=oyt4ehn4.
Latest Study Affirms J-shaped Curve for Mortality A new study published in PLoS Med, https://doi.org/10.1371/journal.pmed.1002585, provides further affirmation of the J-shaped curve for mortality and increase in incidence of cancer with larger intake of alcohol. This population-based cohort study of almost 100,000 older subjects were followed for a median of 8.9 years. The authors reported that light to moderate drinking was associated with lower total mortality, but the risk of incident cancer increased with greater alcohol consumption, especially the intake of beer or spirits. The analysis indicated that the slightly increased risk of cancer associated with moderate alcohol consumption was less than the beneficial effect on mortality. In other words, while even light to moderate drinking may be associated with a slight increase in the risk of certain cancers, such drinking still favorably affects the overall risk of mortality.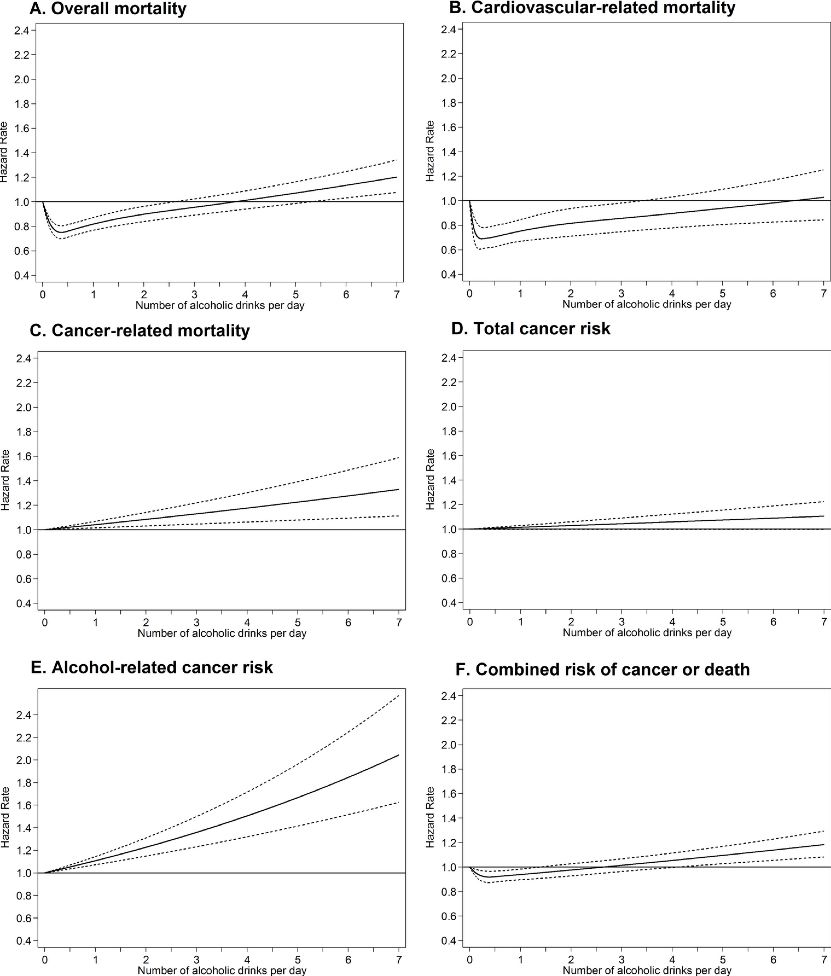 West of West Wine Festival is Back West Sonoma Coast Vintners present the West of West Wine Festival on Saturday, August 18, in Occidental, California, at the Occidental Center for the Arts. VIP Library Tasting is from 1:00-2:00 p.m. ($125) and the Consumer Tasting is from 2:00-5.00 p.m. ($100). Participating wineries include 32 Winds, Alma Fria, Banshee Wines, Ceritas, Crossbarn, DuMOL, Emeritus Vineyards, Ernest Vineyards, Failla Wines, Flowers Vineyard & Winery, Fort Ross Vineyard & Winery, Freeman Vineyard & Winery, Gros Ventre, Hirsch Vineyards, Joseph Phelps Freestone Vineyard, Littorai Wines, MacPhail Wines, Occidental Cellars, Peay Vineyards, RAEN, Red Car, Senses, Small Vines and Wayfarer. For information and tickets, visit https://www.eventbrite.com/e/west-of-west-festival-occidental-tickets-46931260664?aff=estw&utm_source=tw&utm_medium=discovery&utm_content=attendeeshare&utm_campaign=social&utm_term=listing
Kanzler Family Vineyard Farm Stay The Kanzler family home, located on the site of Kanzler Vineyard in the Russian River Valley AVA, has been updated and converted into a wine country retreat. The family built the home and lived in it for more than 25 years and are now thrilled to be able to share it. The house has 4 bedrooms, 5 baths with many amenities including patios, pool, sun deck, outdoor fire pit, hot tub and spacious grounds. Reservations are accepted for up to 8 guests. For a complete description of the house, calendar availability and reservations, visit the AirBnB listing. $1,425 per night.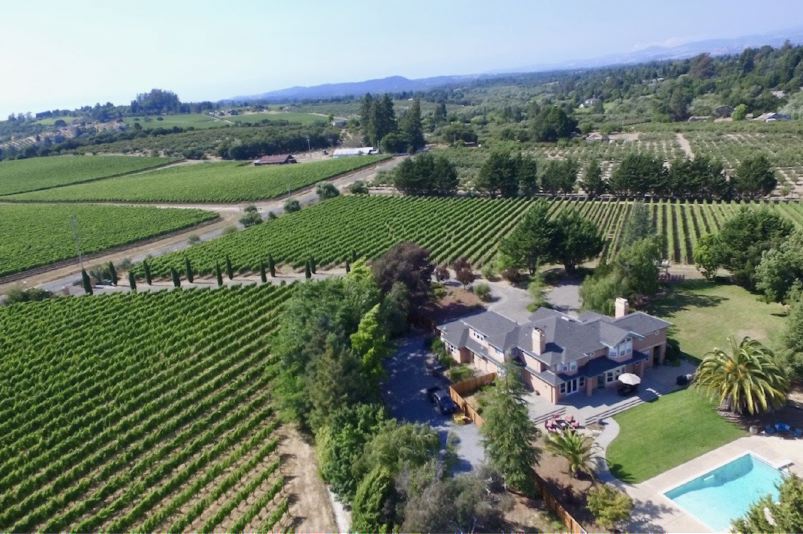 Amorin to Eradicate TCA by 2020 The world's largest cork producer, Amorim, plans to have a nondetectable TCA guarantee for every natural cork stopper beginning in 2020. Amorim sold 5.4 billion corks in 2017
Premium Winery Sales and Margins Flat, Sales Growth Down