Picpoul: An Offbeat Wine Grape Variety That Grabbed My Attention
Picpoul goes by several synonyms depending on where it is planted including: Piquepoul Blanc, Avello, Avillo, Fehrer Piquepol, Folle blanche (Loire Valley), Languedocion, Picapolu, Picapolla (Spain), Picapulla, Picpouland, Picpoul Blanc (US), and Picpoul de Pinet. The grape is probably native to the Languedoc region of Southern France where it enjoys its greatest popularity. More than 90% of all plantings in France are in Languedoc's Picpoul de Pinet AOC. The name, Piquepol, translates as "lip stinger" chosen because of the high acidity of this grape.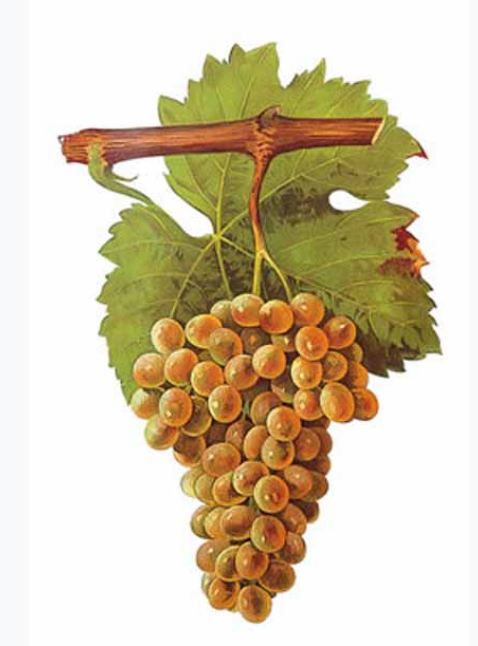 There are actually three versions: Picpoul Blanc and Picpoul Gris produce white wines in the Languedoc Roussillon region and are blended in Châteauneuf de Pape in the Rhone as one of the thirteen allowed grape varieties, and Picpoul Noir which is a red version used infrequently as a blending grape in the Southern Rhone Valley (Gigondas).
There are small plantings in the Central Coast of California, with the largest at Tablas Creek where it has been bottled as a single varietal since 2003 and also blended in Espirit de Tablas Blanc. Picpoul has been successfully grown in southern Arizona, the Red Mountain AVA of eastern Washington state, Texas Hill Country and High Plans AVAs of Texas, Lodi, Sonoma and Paso Robles. In California, Bonny Doon and Adelaida have produced Picpoul wine. The grape was planted in Australia in 2013.
The grape is a challenge to grow because it pushes early and is susceptible to frost and powdery mildew, as well as ripening late. In successful vintages, the grape produces high yields.
Because of its high acidity, Picpoul has been known as a good match for oysters. Grown domestically, the grape retains good acidity without excess and displays more tropical lushness.
How did the grape attract my attention? I was strolling the aisles at a local wine retailer (HiTime Wine Cellars in Costa Mesa, CA), looking at white Rhone varietal blends (a favorite of mine). I saw the 2017 Gramercy Cellars Picpoul from Los Oidos Vineyard in the foothills of the Blue Mountains in Walla Walla, Washington, and languishing on the shelf at a SRP of $15.98. I remembered that this 8,000-case winery located in Walla Walla was known for Syrah since I had visited Walla Walla several years ago, and was familiar with the founder and winemaker, Greg Harrington MS. Picpoul was first produced by the winery in 2013. On a whim, I bought a bottle and tried it a few days later. I was so taken by the wine that I immediately bought another half case.
The wine is not shown for sale on the winery website. There are a few retail sources at www.winesearcher. com.

2017 Gramercy Cellars Walla Walla Washington Picpoul
12.2% alc., $15.98. Fermented and aged in stainless steel with no malolactic fermentation. · Practically clear in the glass. Engaging aromas of pear, white peach, spice and tropical flora. Light in weight, but highly flavorful, offering tastes of pear and white peach and a lemon-lime driven finish. Adequate, but not ostentatious acidity, slightest drying tannins, and a very dry finish. This wine combines the attributes of Pinot Blanc and Malvasia Bianca with a tropical Viognier attitude. A superb option for "ABC" wine drinkers. Score: 90