Pinot Briefs —Newsletter 11.30
New West Sonoma Coast AVA Approval on Horizon Elin McCoy recently wrote an article about the West Sonoma Coast, https://www.bloomberg.com/news/articles/2018-08-31/california-s-edgiestriskiest-wine-region-is-about-to-get-a-new-name, a 51-mile-long piece of land also known as the "true Sonoma Coast," and the "far Sonoma Coast." This region is home to some of California's best Pinot Noir vineyards. Winegrower members of the West Sonoma Coast Vintners in this region have been trying for several years to get approval for the "West Sonoma Coast" AVA to distinguish it from the very large "Sonoma Coast" AVA, and they expect official acceptance by early 2019. The new West Sonoma Coast AVA would encompass the Fort Ross-Seaview AVA and Green Valley AVA as well as the Annapolis, Freestone, Occidental and Sebastopol Hills regions.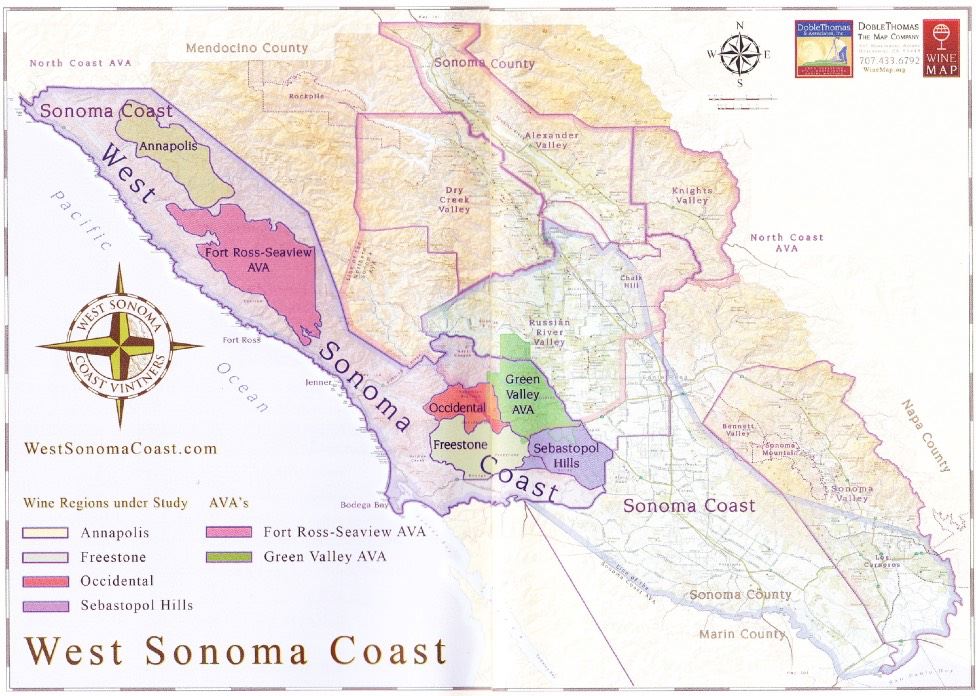 Stony Hill Vineyard Sold The iconic Stony Hill Vineyard has been bought by the Hall family, owners of Long Meadow Ranch. Stony Hill Vineyard has been owned by the McCrea family over three generations and is famous for its Chardonnay, Riesling and Gewürztraminer.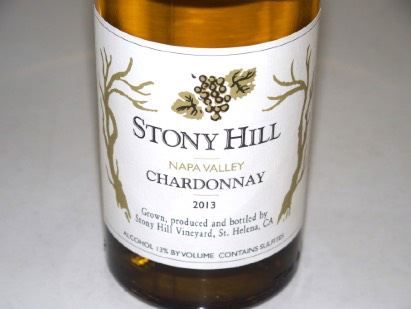 New Book: Flawless: Understanding Faults in Wine Author Jamie Goode is one of our best wine experts and writers and I have collected all of his books. This book is said to be written more for the wine trade, but wine connoisseurs will undoubtedly find it educational. Besides covering all the main faults, some taints such as smoke taint and cork taint are also included.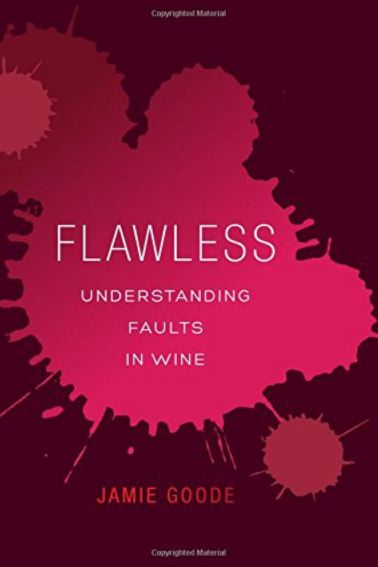 The Donum Estate Building New Winery A new roughly $6 million winemaking facility on the Donum property is expected to be finished by the end of 2018. The Donum wines are produced at Santa Rosa's Punchdown custom crush facility, but it is expected that the winery will handle all production in 2019. A new tasting room opened at the estate in late 2017 and guests can also walk through the vineyards featuring sculpture displays. The Donum Estate currently has 130 acres in Carneros, 20 acres in the Russian River Valley, and 9 acres in Anderson Valley. Most recently, a 100-acre site was acquired in the Sonoma Coast and plans are afoot to plant 20 acres, called Platt Ranch. Most Donum Pinot Noir and Chardonnay production is sold directly to consumers. Visit www.thedonumestate.com.
Sonoma & Oregon lead DTC Sales Change in First Half of 2018 According to Wines & Vines, https://www.winesandvines.com/news/article/202959/Sonoma-DtC-Wine-Shipments-Surpass-Napa, Sonoma wineries shipped 877, 795 cases DTC in the first six months of 2018 which is a 29% increase compared to the first half of 2017. Oregon saw case volumes shipped DtC rise 26% in the first half of 2018.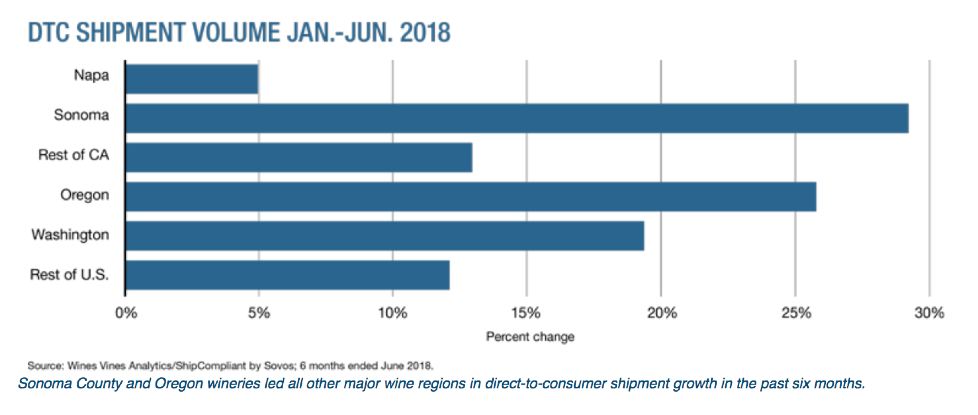 Louis M. Martini Restoring Historic Winery Louis M. Martini Winery, one of Napa Valley's founding wineries at the end of Prohibition, is restoring their historic 1933 winery and planning on a scheduled opening in March 2019. Architect Howard Backen is seeking to preserve the building's unique structural elements while creating an atrium to draw guests into the open floor plan. The building will have 30-foot-high glass alls with views into the barrel cellar, a demonstration dining room, an underground cellar with private wine libraries and a range of immersive Cabernet Sauvignon experiences. The adjacent Martini Park will feature a sycamore grove with tables and private cabanas for al fresco wine service.
Update on Privé Vineyard The property and winery are still for sale but owner Tina Hammond tells me they have not found the right buyer yet. In the meantime, the winery is happy to welcome new members to their wine family. Last week, I opened a 2016 Privé Vineyard le nord Chehalem Mountains Pinot Noir and it was glorious. Visit or join the mailing list at www.privevineyard.com.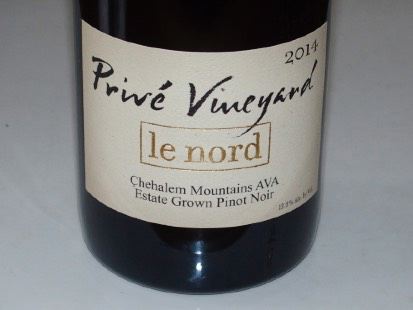 Appointment-Only versus Public Wineries by Region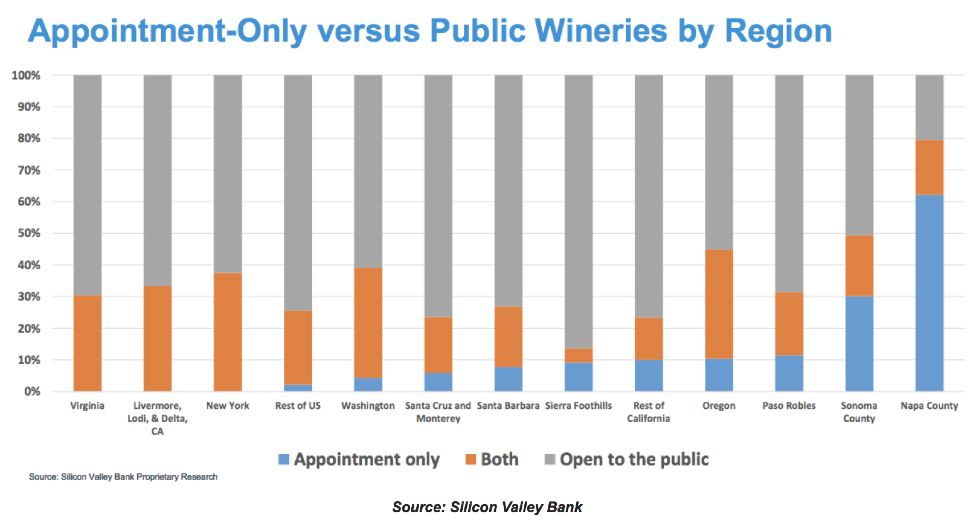 Book: Wine Grape Varieties in California I came across this excellent book recently. It was published in 2003 and authored by ten scholars either at UC Davis or part of the University of California Cooperative Extension Program. It is a reference book that was the first comprehensive wine grape variety publication covering all wine growing regions of California. Organized by grape variety, each section includes a discussion of the wine grapevine structure and terms that you often hear at wineries but never understood such as peticle, node, peduncle, rachis and pedicel. Also included are ripening periods, regional ripening dates, proper rootstock selection and appropriate trellis systems. There are valuable illustrations as well as photographs of clusters on the vine and leaves to show morphology. Minor wine grape varieties are also included in a summary format. A few interesting factoids about Chardonnay in the book: In 1960, there were an estimated 150 acres planted and by 2000, 103,491 acres planted, becoming the most widely planted wine grape variety in California. Besides the well-known Wente and Dijon clones, the Chardonnay musqué selections include Rued, See's, Spring Mountain and Sterling. There are nearly 100 clones and sub-clones available. Since it is one of the first varieties to begin growth in the spring, it is susceptible to frost injury. Chardonnay is also susceptible to powdery mildew and Pierce's disease. A few interesting factoids about Pinot Noir in the book: It is the oldest cultivated variety of genus Vitus and was described by Roman authors in the 1st century. Early bud break puts it at risk for spring frost. There are more clones of Pinot Noir than any other wine grape variety and most are from France. In 2003, there were 50 selections commercially available as FPS-registered selections but this has certainly increased since then. Pinot Noir is susceptible to bunch rot, Pierce's disease and thrips. $25 on Amazon.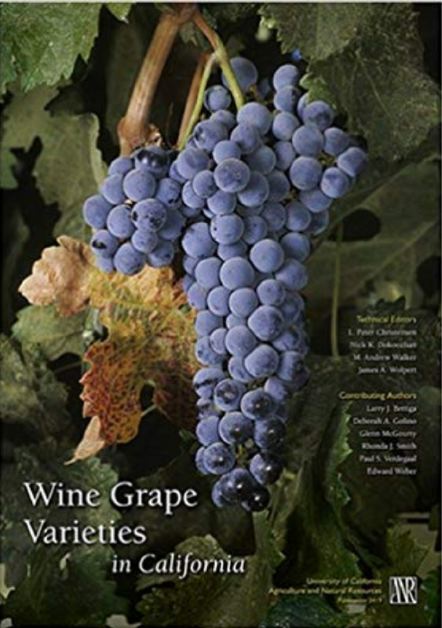 Proposition 65 Warning The State of California lists substances known to cause cancer, birth defects or reproductive harm in Proposition 65, also called the Safe Drinking Water and Toxic Enforcement Act. Alcohol is one of the substances. The Proposition was enacted in 1986 and led to back label warnings on wine bottles. On August 30, 2018, new more detailed and complex regulations took effect and businesses must be vigilant to remain in compliance. California DTC shipments must include Prop 65 warnings, whether the wine is coming from inside or outside the state. If the wine container or wine shipment containers contain BPA (tin in bottle caps for example), then an alcohol warning and a Prop 65 warning must be included on the outside or inside the box where the consumer can easily see and read the warning statements:
WARNING: This product can expose you to chemicals including Bisphenol A (BPA), which are known to the State of California to cause birth defects or other reproductive harm.
WARNING: Drinking distilled spirits, beer, coolers, wine and other alcoholic beverages may increase cancer risk, and, during pregnancy, can cause birth defects.
The warnings should also be posted in the winery's tasting room and on the website. Read more at www.compli-beverage.com.
Aerators of Little Value for Domestic Pinot Noir I have always been skeptical of the value of aerators for most domestic Pinot Noir wines. Nearly all domestic Pinot Noir produced today is ready to drink upon release. The active swirling of wine in a glass suitable for Pinot Noir accomplishes what an aerator does. I was at a winery a while back and they used a Vinturi wine aerator ($25) and it seemed to show off the Pinot Noir better than when poured directly from the bottle. I bought one to test at home during my tastings but did not find that it made an appreciable difference compared to swirling the wine in a glass. I receive marketing material about all sorts of aerators, some costing triple digits, but I do not believe they are of significant value for domestic Pinot Noir. If you really want to aerate a Pinot Noir, I would decant it.