Thirty-Seven Wines

The name of this winery is curious and its origin is something I never learned in college. According to the winery, thirty-seven interlocking circles create the "Flower of Life," an ancient representation of the interconnectivity between all living things and the inherent balance of nature. The icon has been found in the art, temples and manuscripts of cultures from all over the world throughout history. All that said, the wines are straightforward and easy to grasp.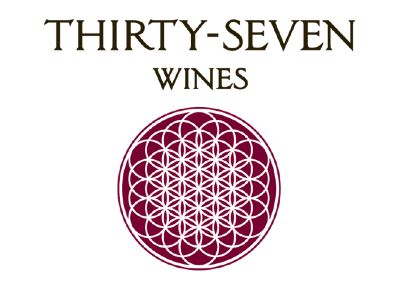 Proprietors Al and Lisa Brayton launched Paradise View Wines in 2003 and Thirty-Seven Wines in 2007. They latched onto winemaker Shane Finley, someone I have known and respected for many years. Shane developed his winemaking skills over many years through stints at Copain in the Russian River Valley, Torbreck Vintners in South Australia, Domaine Pierre Gaillard in the Northern Rhone, Paul Hobbs Winery, Kosta Browne Wines and Lynmar Estate. In 2013, he became the winemaker at Thirty-Seven Wines. The wines are produced and bottled in Santa Rosa.
The Thirty-Seven Wines portfolio includes multiple varietals including Pinot Noir and Chardonnay. The reason I am featuring the wines in this issue is that they represent excellent value. The wines are sold through a mailing list and online through the winery's web store at www.thirty-sevenwines.com.