Pinot Briefs —Newsletter 11.35
Oregon Researcher Looks to Increase Pinot Noir Yields Oregon State University researcher Patty Skinkis is in year seven of a ten-year research project to determine if Oregon growers of Pinot Noir can increase yields without reducing grape and wine quality. Typically, Oregon growers limit their crop to 2 to 2.5 tons per acre, but Skinkis believed they could crop significantly higher without lowering quality. She feels that the project has not reached the point of overcropping, and believes that a healthy Pinot Noir canopy in Oregon could support 5 tons. Joel Myers, viticulture manager for A to Z Wineworks and Ken Kupperman, vice president of Oregon farming for Jackson Family Wines have supported Skinkis' work. Read the full report at: www.goodfruit.com/oregons-pinot-profusion/.
Average Price of Oregon Pinot Noir Among the top 25 Oregon wineries, the average retail bottle price is $26.04 for Willamette Valley AVA Pinot Noir, but $14.30 for an Oregon appellation Pinot Noir.
'Bay Area Revelations: America's Wine Country' TV Show Several California North Coast winemakers and winegrowers are featured in a new San Francisco Bay Area documentary. Set to air on December 8 and 23 on NBC Bay Area, the hourlong program will interview wine legends like Rolando Herrera, owner and winemaker of Mi Sueno Winery in Napa, Bo Barrett from Chateau Montelena, and the family behind Gundlach Bundshu. The program will also include vintners from outside the North Coast including Randall Grahm and Carolyn Wente.
Latino Women in California Vineyards Over the past few years, women, and particularly Latina women, have increasingly joined vineyard crews. According to a research study, Changing Gender Diversity of the California Vineyard Labor Force and Implications for Grape Production conducted by UC Davis' Cooperative Extension Program, Latina women in Napa Valley now make up almost 30% of vineyard workers. Between 2013 and 2016, the number of female seasonal vineyard workers increased by 24% in the Napa Valley. The authors believe that the gender diversity in the Napa Valley is equaled or even exceeded in other parts of California. Jason Lett, wine grape grower and winemaker of The Eyrie Vineyards, told me that "women have been crucial to the winery's viticulture beginning with his mother." He notes that two women are employed on their full-time vineyard crew of eight people.
Normally Produced Wine is Gluten-Free Cheers for celiac disease sufferers, those that are gluten intolerant, Gerd sufferers and dieters. Gluten is a protein found in wheat, rye, barley and other grains. Obviously, beer is not gluten-free. Wine that is produced under normal circumstances is gluten-free. "Gluten-free" wine has to have less than 20 parts per million of gluten and the majority of wines are in compliance. Consumers should be aware that some types of wine with added color or flavoring or bottled wine coolers made with barley malt can have an unsafe amount of gluten. To be perfectly safe, celiac sufferers are advised to check the labels and/or consult with the winery.
Cruise the Rhone River with Gary Farrell Vineyards & Winery Winemaker Theresa Heredia and General Manager Nancy Bailey will be hosting a winemaker dinner and educational seminars on this cruise through France's legendary Rhône Valley wine region. The cruise from Lyon to Arles will be March 21-28, 2019. Staterooms start at $2,249 per person. For more information contact www.WineClub@CruiseShipCenters.com.
Carl Giavanti Interview for Oregon Wine History Archives The Archive project at Linfield College includes oral history interviews with Oregon's pioneering and contemporary winemakers as well as industry consultants. Carl talks about wine marketing and public relations and his view of the challenges facing wineries in the future. Visit https://oregonwinehistoryarchive.org/regions/oregon-wine-industry-businesses/carl-giavanti-collection/.
Fourth Annual Willamette: The Pinot Noir Auction The nation's top wine trade and media convene at The Allison Inn in Newberg, OR, for this event. Hosted by the Willamette Valley Wineries Association, the trade-only Auction will present its largest offering to date, with more than 85 lots of 2017 Pinot Noir. The Auction will also feature six collaborative Chardonnay lots. All lots are produced in quantities of 5, 10 or 20 cases, and will be exclusive to members of the wine trade attending the Auction. These wines are then made available to consumers by the winning bidders - restaurants and wine retailers. The 2018 Auction had a 48% increase in attendance over 2017, with registered bidders traveling from 23 states and 3 countries. The sale's 81 lots generated a record-setting $737,000, exceeding the prior year's Auction by 56%.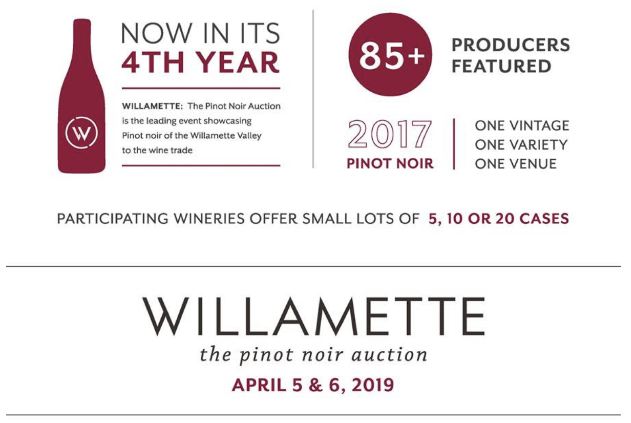 STACT Wine Displays, Inc. Offering Revolutionary Premium Wine Storage An all new patent design comprised of machined aircraft-grade aluminum offers a ready-to-install product that allows users to create their own unique wall design or incorporate the storage panels into a glass-enclosed wine cellar. Some of the glass-enclosed wine cellars pictured in the website gallery are incredible. View panel options, photos and pricing at www.getSTACT.com.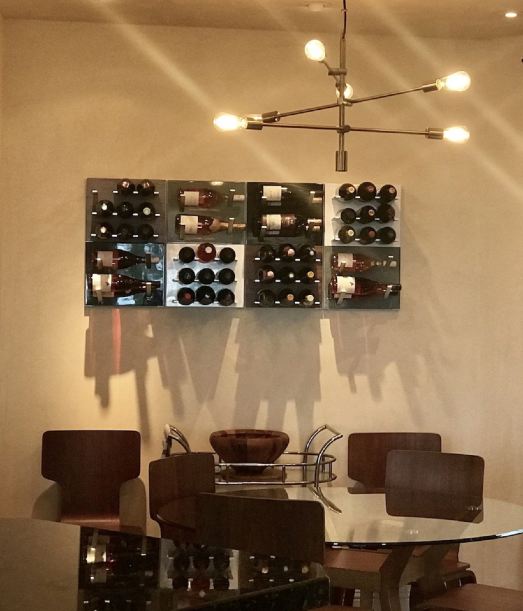 LEXUS Trunk Wine Cooler At the annual SEMA show in Las Vegas, LEXUS unveiled an ES 350 model with a fully functional wine cooler in the trunk compartment. Beyond storage for at least six bottles of wine, there is room for four wine glasses and a hiding fold-out table. The 16.7 cubic feet of trunk space still provides space for more cases of wine. The passenger compartment has floor mats made with wine corks and wine-themed stitching on the front headrests. The car's engine does not run on Pinot Noir.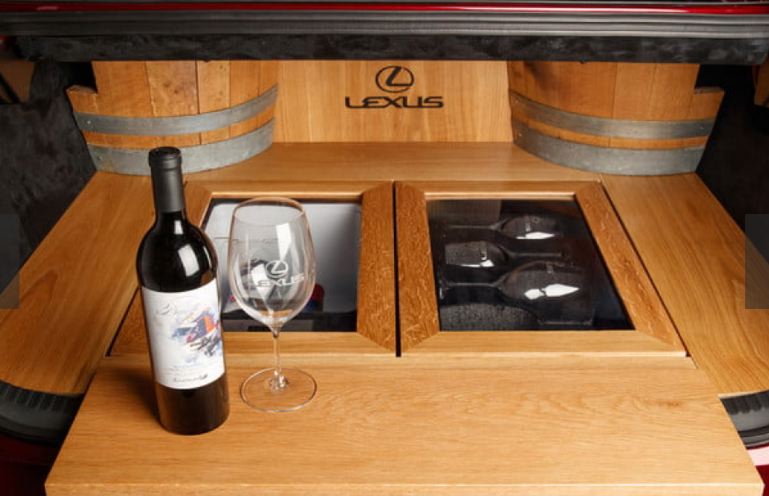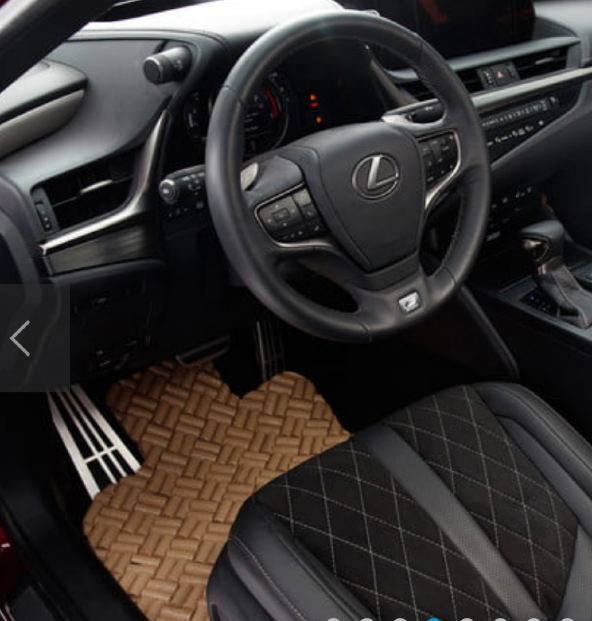 Amateur Wine Researcher "Discovers" Nearly 400 Missing French Burgundy Vineyards Wine researcher Paul Messerschmidt found there are actually 1,628 climats. UNESCO documents had listed 1,247 vineyards (climats). The divergence was due to the fact that some climats share the same name with one or more climats. For example, there are vineyards called "Les Cras" in Chambolle- Musigny, Vougeot, Aloxe-Corton, Pommard and Meursault yet only one climat name is captured in UNESCO's count of 1,247 climats.
Documentary "Harvest Season" Focuses on Latino Winemakers and Farmers Two-time Emmy nominated Mexican-American filmmaker Bernardo Ruiz produced the new documentary "Harvest Season," showing the backstories of Latino wine producers and vineyard workers from multiple generations who have received little notoriety. The documentary focuses on winemaker Vanessa Robledo as well as acclaimed winemaker Gustavo Brambila. The film will premiere on PBS in the spring of 2019.
New California AVAs on the Horizon The potential Alisos Canyon AVA is located in Santa Barbara County south of the Santa Maria Valley. Most of the vineyards are within 20 miles of the Pacific Ocean giving the area a significant marine influence. The are is known for Syrah and other Rhône wine grapes. The proposed Palos Verdes Peninsula covers 30,000 acres and is located in Los Angeles County. Residents here have been growing wine grapes for decades. There are at least two commercial vineyards. Along the coast, growers produce Pinot Noir and Chardonnay with warmer-weather varieties grown more inland. The proposed San Luis Obispo Coast AVA is wedged between Pismo Beach and Cambria. Vineyards here are between a quarter of a mile and 15 miles from the Pacific Ocean. Plantings of Pinot Noir, Syrah, Grenache and Albãrino are popular. The proposed West Sonoma Coast AVA lies within the existing Sonoma Coast AVA. Pinot Noir is grown here in an area considered to be on the edge of feasibility for successful production.
Biggest Drinkers in the U.S. 24/7 Wall Street reviewed the 2017 expenditure data for metropolitan areas from the latest Consumer Expenditure Survey. The results showed that the biggest drinkers were in the West. The number one city in the U.S. was San Diego, California. The average San Diegan spent more on alcohol than anyone else in the U.S.: - $1,112. In comparison, the average amount a resident of San Diego spent on fruits and vegetables was $997. The rest of the top five behind San Diego in order were Seattle, Washington, San Francisco, California, Boston, Massachusetts and Anchorage, Alaska. The last city was Atlanta, Georgia with the average resident spending $385 annually. The full report is available at: www.usatoday.com/story/money/economy/2018/10/31/cities-that-spend-the-most-on-alcohol/38255755/.