Happy Holidays and Sweet Pinot Dreams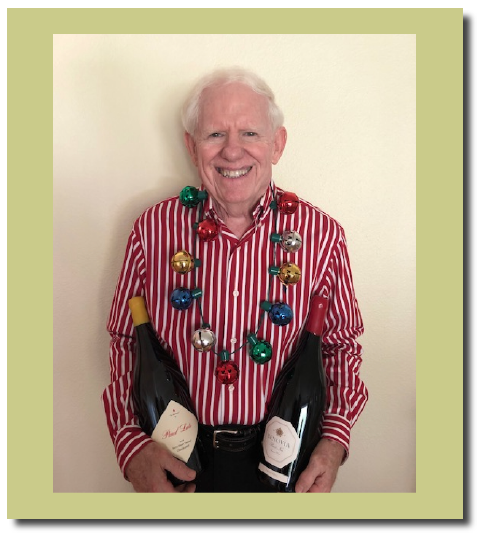 While it has been a strange and trying year for all of us, I am confident that the upcoming holidays and the promise of a clean slate with the arrival of the New Year will renew our spirit and rekindle our enthusiasm for the pleasurable aspects of life. In other words, pull a few corks and get on with the business of drinking Pinot Noir. That's the reason to drag ourselves out of bed every day.
A special glass of Pinot Noir shared with good friends gives you the excuse to meet and to savor the company of those important people you enjoy. The wine may even inspire a stroll down memory lane and rekindle fond moments of the past. Pinot Noir can take you on a trip of time travel.
Do not wait for a reason to pull that cork or to celebrate. Learn to stop and smell the bouquet of a fine Pinot Noir. Don't worry about what Pinot Noir is the proper one to match with food, or whether you need to wait for a special occasion to enjoy a glass. Pinot Noir itself is enough of an occasion.
Some may think that you are what you drive, or what you do, or who you married, or what you wear, but really you are what you drink. It has been said that an aged Cabernet Sauvignon is like an old couple holding hands watching a glorious sunset. Pinot Noir, on the other hand, is like the spark between two young people when they first fall in love.
I have published 527 issues of the PinotFile since the inaugural one on April 22. 2001. It has been a long and winding Pinot road, but during this lengthy time my love of Pinot Noir has never wavered. I still crave that perfect Pinot Noir experience and certainly more than common sense would indicate. My wife says I am busy with Pinot Noir every waking moment. Not true, I also dream about it. I have happily found my muse in life.
Happy Holidays and Sweet Pinot Dreams………..Prince