Recently Tasted California Pinot Noir & Chardonnay
Briceland Vineyards, Redway (Humboldt County), CA
Owner and winemaker Andrew Morris works off the beaten Pinot trail in the tiny town of Redway in southern Humboldt County. The winery was first established 33 years ago by winemaker Joe Collins who turned over ownership to Andrew in 2014. The wines have won many medals at wine competitions and represent terrific values.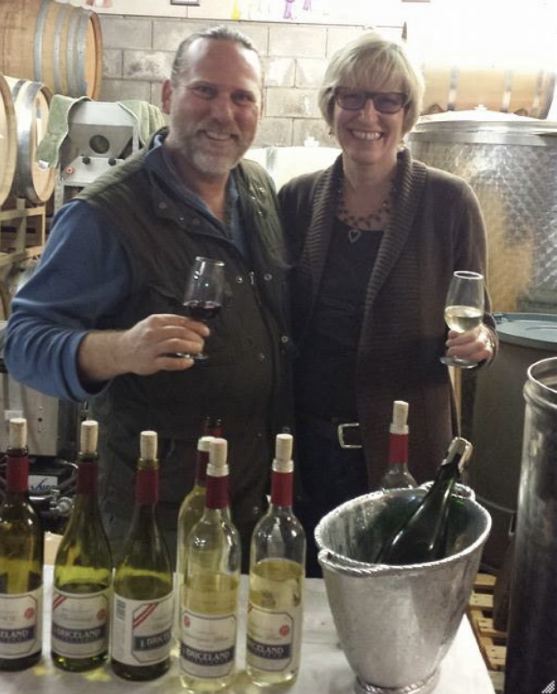 Tasting and tours of the winery can be arranged by appointment. You must contact the winery by email or phone to order wines. Visit www.bricelandvineyards.com.

2015 Briceland Vineyards Humboldt County Pinot Noir
12.9% alc., 163 cases, $32. · Light ruby red color in the glass. Pleasant aromas of red cherry and berry and earthy flora. Light in weight, offering juicy flavors of red cherry, raspberry and cranberry framed by gentile tannins. Elegant and refined, with some staying power on the finish. A very good table wine. Score: 89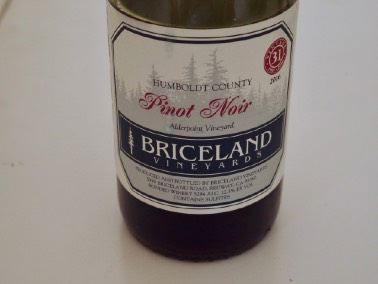 2016 Briceland Vineyards Alderpoint Vineyard Humboldt County Pinot Noir
12.3% alc., 162 cases, $35. Vineyard planted in 1991 in consultation with Briceland's founding winemaker Joe Collins. · Moderately light garnet color in the glass. Earthy aromas of blackest cherry and blackberry fruits. Engaging mid weight flavors of black cherry and purple berry with a touch of baking spice. The soothing texture results from felty tannins. Some of the fruit fragrance returns to haunt the appealing finish. Score: 92

2017 Briceland Vineyards Phelps Vineyard Humboldt County Chardonnay
13.6% alc., 173 cases, $26. · Moderately light golden yellow color with a little spritz in the glass. Aromas of lemon-lime, pear, sea breeze and grassiness. A crisp, clean style with redeeming acidity, offering flavors of lemon-lime, green apple, lemon creme and vanilla. A spry wine that aims to please. Score: 92
Foursight Wines, Boonville, CA
A family owned winery producing Pinot Noir from the estate Charles Vineyard. The winery was launched in 2007 by Bill and Nancy Charles, daughter Kristy Charles and her winemaker spouse Joseph Webb. The vineyard was planted in 2001, and a winery and tasting room opened in 2009 on the vineyard property on Highway 128 in the Anderson Valley. Visit www.foursightwines.com.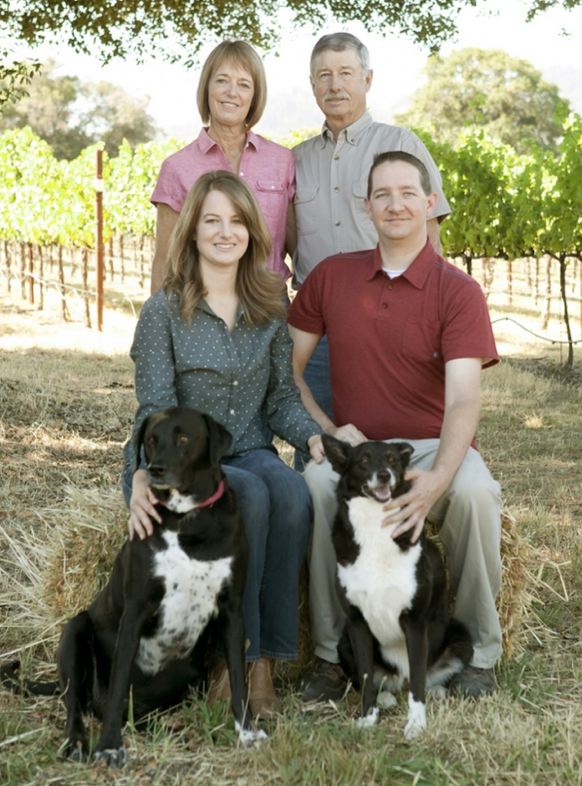 All wines are vinified with wild yeast (no yeast inoculations have ever been done at the winery) and bottled unfined and unfiltered. The back labels list all the ingredients in the wine including grapes, tartaric acid and sulfur dioxide, and are suitable for vegetarians or vegans.
Maryetta Wines, Boonville, CA
Owner Phil Jones founded this winery focusing on Pinot Noir from Mendocino County. Winemaker Damon Bailey crafts the wines at Venge in Napa Valley, but the winery has a tasting venue in the historic Live Oak building in Boonville in Anderson Valley.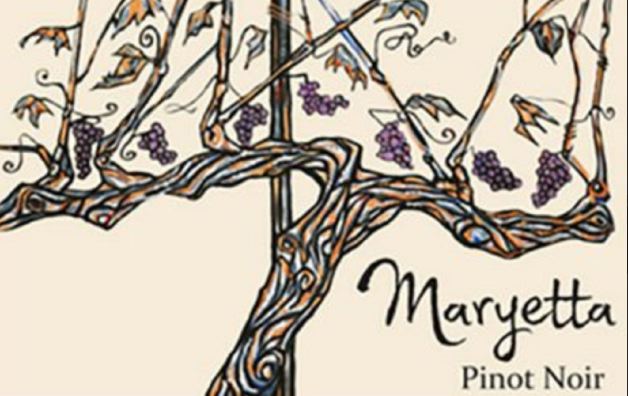 Migration Wines, Hopland, CA
Winemaker Dana Epperson, a third generation Sonoman, has been making Pinot Noir her entire professional life (photo below). She says, "I love Pinot Noir. It can be such a complex wine. A great Pinot can be transcendent when it comes from the right vineyard, farmed the right way, with the perfect climate, clones and soils." She is one of the precious few women making Pinot Noir in California today.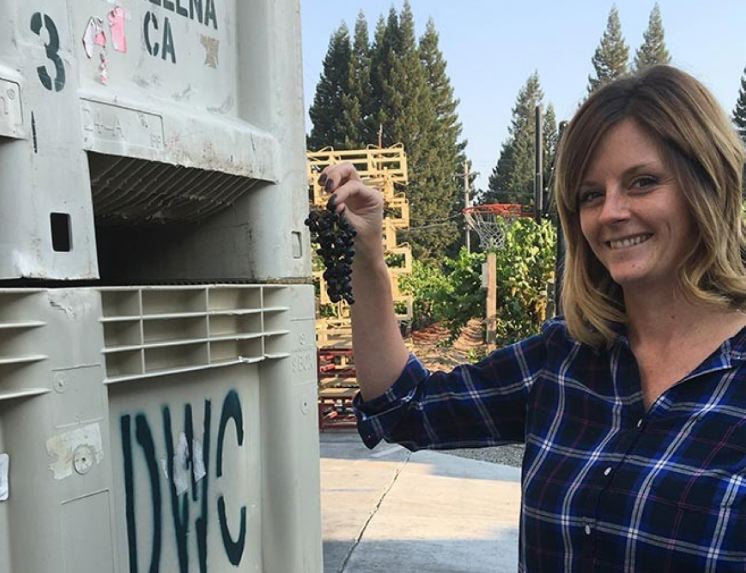 Her passion shows through in these excellent wines. These vineyard-designated wines are the best of the best, in that they are produced from carefully selected lots and barrels. Because these four wines are vinified identically, except for small differences in cooperage toast levels and timing of pressing, they reflect where they came from.
Migration Pinot Noir and Chardonnay are part of the Duckhorn Wine Company. The label was originally a second for Goldeneye. The wines are sold on the website at www.migrationwines.com. tasting is available (appointments preferred) at Goldeneye Winery in Anderson Valley.
Sea Smoke Cellars, Lompoc, CA
Sea Smoke is now approaching its 20-year anniversary. As the vineyard has slowly evolved with each new vintage, so has the winemaking team's approach to crafting the wines. This includes harvesting the grapes at lower Brix levels, gradually reducing the amount of new oak used during aging, refining the cooperage selection, and reducing the amount of sulfur used for the Chardonnay.
The name, "Sea Smoke," refers to the Pacific Ocean marine layer of fog that covers the Pinot Noir and Chardonnay hillside Sea Smoke Estate Vineyard.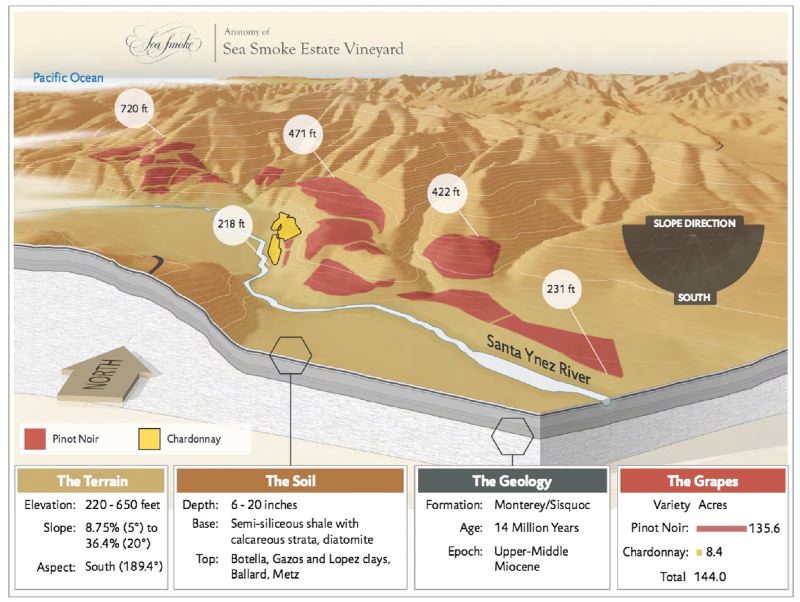 This winery does not buy grapes or sell grapes. There is no public tasting room and no club or events, so winemaker Don Schroeder and his team can focus all their energy on the vineyard and winemaking. This includes labor-intensive farming required to earn biodynamic and organic certifications.
To join the "the list," visit www.seasmoke.com.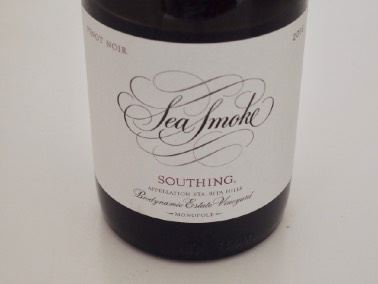 2016 Sea Smoke 'Southing' Sea Smoke Estate Vineyard Sta. Rita Hills Pinot Noir
14.8% alc., pH 3.45, TA 0.61, $65. Released October 2018. 100% gently de-stemmed, 5-day cold soak, inoculated with cultured yeasts, total maceration time of 14-18 days. Aged 16 months in French oak barrels, 45% new. Bottled unfined and unfiltered. · Dark garnet color in the glass. Patience is required to fully appreciate this wine. The ripe black fruit aromas are muted initially and only come to life over time. Stacked and packed with luscious blackberry, boysenberry and cassis fruit flavors framed by bold, yet well-mannered tannins. Mouth filling, yet elevated by bright acidity, finishing long with copious fruit persistence. This wine was considerably more suave and charming when re-tasted from a previously opened and re-corked bottle one and two days after opening. Decanting or further cellaring is advised. Score: 93
2016 Sea Smoke Sea Smoke Estate Vineyard Sta. Rita Hills Chardonnay
14.9% alc., pH 3.35, TA 0.63, $65. Released October 2018. Whole cluster pressed into a steel tank and cold settled. Then racked to a stainless steel fermenter and inoculated for primary fermentation. Finally, racked to French oak barrels, 26% new, and aged 16 months with periodic lees stirring. Bottled without fining or filtration. · Moderate golden yellow color in the glass. The nose offers a cornucopia of aromas including apple, citrus, pastry cream, crushed shells and a hint of flint. Richly composed, offering flavors of grilled lemon, pineapple, and toasty oak. Opulent and mouth-filling, with good alcohol integration. The texture is particularly appealing with a sleekness rather than creaminess. Spirited acidity typical of the Sta. Rita Hills infuses vigor into the luscious citrus core. Score: 93
More Wines
2016 Cobden Wini Reserve Russian River Valley Pinot Noir
14.0% alc., pH 3.68, TA 0.60, 100 cases, $75. Produced from south-facing, hillside blocks on the estate vineyard. Rich clay soils, a cool microclimate, and low yields. A four barrel selection by winemaker Mark Davis. These barrels were kept on the lees an additional 7 months (for a total of 18 months), with each barrel stirred monthly. The wine was bottled unfined and unfiltered. · Moderately dark garnet color in the glass. Leading off are aromas of black grape, black berry, prune and vanilla, with a slight bit of volatile acidity that dissipates. This is a very ripe-fruited wine offering mid weight flavors of black cherry and blackberry accompanied by underlying toasty oak. Sleek in texture, finishing smooth, long and ingratiating. When tasted the following day from a previously opened and re-corked bottle, the wine was less appealing, with a roasted fruit tone and more aggressive oak accompaniment. Score: 89
2017 Decoy Sonoma County Chardonnay
13.5% alc., 64,000 cases, $20. This label is part of the Duckhorn Wine Company portfolio. A value play that is widely available in the marketplace. Aged in 10% French oak barrels and 90% stainless steel. · Moderately light golden yellow color with a little spritz in the glass. Aromas of lemon creme, pear, forest path and maple lead to similar flavors. Light weighted, even a little shallow, with reserved oak and likable balance. An easy-to-drink, everyday quaff that does what it is asked to do. Score: 87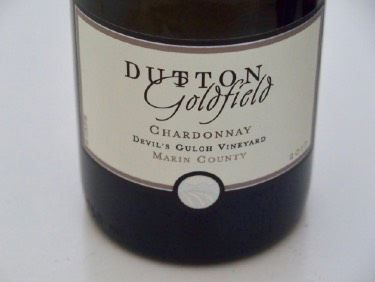 2017 Dutton-Goldfield Devil's Gulch Vineyard Marin County Chardonnay
13.5% alc., not released, very limited. Sourced from a small block of Chardonnay planted in 1980 and farmed by Mark Pasternak. Fermented and aged on the lees in stainless steel barrels. · Pale golden yellow color in the glass. The nose will wow you will soaring aromas of golden apple, poached pear and lemon pith. Ridiculous fruit purity and energy, featuring citrus, apple and pear flavors unadorned with oak. The purest expression of Chardonnay in a very clean and crisp style with a slightly creamy mouthfeel. A very special wine of uncommon breeding that will stun Grand Cru Burgundy (Chablis) geeks. Still wonderful when tasted the following day from a previously opened and re-corked bottle. Merci! Score: 98
Devil's Gulch Vineyard Chardonnay
The Chardonnay vines at Devils Gulch Ranch in Marin County were planted in 1980 by Mark Pasternak. He believes the clone is Wente 4, but at the time he purchased the vines to plant his original vineyard, you did not ask nurseries for a specific clone. One simply specified Chardonnay. Given the age and presence of a virus on many vines, and the mostly "chicks" among the hens in the clusters, it is unlikely though it is a cleaned up version of Wente and possibly is Old Wente. The mystery is part of the attraction.The rootstock is AxR1.
Yields vary from 1.5 tons to 3.5 tons per acre. Bud break is very early, sometimes in February. Because the vineyard is at the top of a ridge, and subject to maritime influences from the Pacific Ocean to the West and the San Francisco Bay to the East, the vines due not have frost pressure. The vineyard is warmer in the winter and cooler in the summer than most other vineyards except perhaps those in the Sta. Rita Hills and Santa Maria Valley.
The first harvests of Chardonnay, 1986, 1987, 1988 and 1990, were all sent to Kalin Cellars for their sparkling wine. In 1990, there was too much fruit for Kalin so Mark sold a few tons to Dan Goldfield at La Crema. From then on, Dan purchased all the fruit from Devil's Gulch Ranch until around 2000 when Mark started selling the Chardonnay to Schramsberg for their sparkling wines. Around 2010, Mark stopped selling to Schramsberg and Dan resumed purchased half and some went to Couloir and Easkoot.
The 2018 Chardonnay all went to Dan at Dutton-Goldfield. For the past few years, Dutton-Goldfield has produced both still and sparkling Chardonnay from Devil's Gulch Ranch.